Player Analysis: Julián Álvarez
Argentine football has always exported great figures to the most important leagues in Europe, after having shown sufficient qualities to shine among the world elite. The last jewel to emigrate, after having made a huge difference, was Lautaro Martinez, to Inter Milan, in 2018.
In the same position, but with different characteristics, the great current appearance of Argentine soccer has a name and surname: Julián Álvarez. A 21-year-old young man, born in a town called Calchín, located in the province of Córdoba, Argentina.
Scoring a minimum of 40 goals per tournament, in the regional league disputed by his hometown team, Julián was observed by scouts from clubs around the country, and one, who came from Spain, precisely from Real Madrid. At the age of 11, he received an offer from the Spanish club to play a test tournament, and thus be able to enter "Los Blancos" youth academy.
There, his team raised the trophy, where the Argentine was one of the great figures. But it was not all "color of roses", as they say in Argentina. Real Madrid, nor any European club, could sign foreign players under the age of 13, unless their entire family moved to that country, with guaranteed work. This was impossible for the Álvarez family, who had to pack their suitcases and return to Calchín.
The forward returned to play in the team of his town and received offers of teams as Boca Juniors, in which he trained for a few months, Talleres de Córdoba and Argentinos Juniors, among others. Until, at the end of 2015, the opportunity came to play in the club of his loves, the club of which he is and always was a sympathizer: Club Atlético River Plate. From that moment, he climbed into the club's quarry, exponentially, and made a difference in all categories.
¿Cuál es la liga ideal para él? ¿Qué equipo? ¿Puede llegar a ser titular en el Mundial de Qatar 2022?

Esto y mucho más, lo analizamos en un nuevo episodio del podcast en español de @BTLvid, junto a @gonzalocarol29.https://t.co/1n7mkoVwRY

— Santiago De Ciancio (@santideciancio) October 25, 2021
On 2018 October 27, the long-awaited official debut in the first team arrived, led by Marcelo Gallardo. The Manager always gave him confidence. From that day on, all was good for the young star: champion of the Copa Libertadores 2018, in Madrid against the derby, Boca Juniors, entering the second half; champion of two local cups and a South American SuperCup.
Now, he is marking his way in the Argentine National Team. Champion of the pre-Olympic under-23, in 2020, in Colombia, and, currently, of the maximum confidence of the coach of the senior team, Lionel Scaloni, who has carried him as part of the team that was champion of the Copa América 2019, in Brazil.
Julián Alvarez, or "the spider", as River Plate's supporters call him, is not by chance the sensation of Argentine soccer:
Top scorer in the Argentinian League, with 10 goals.

9 goals and 3 assists in the last 6 games.

Best goal average of the league (1.02 goals per game).

Argentinian under-23 with the most goals in the last year.

The only South American under-21 player with more than 15 goals and 15 assists in the last year.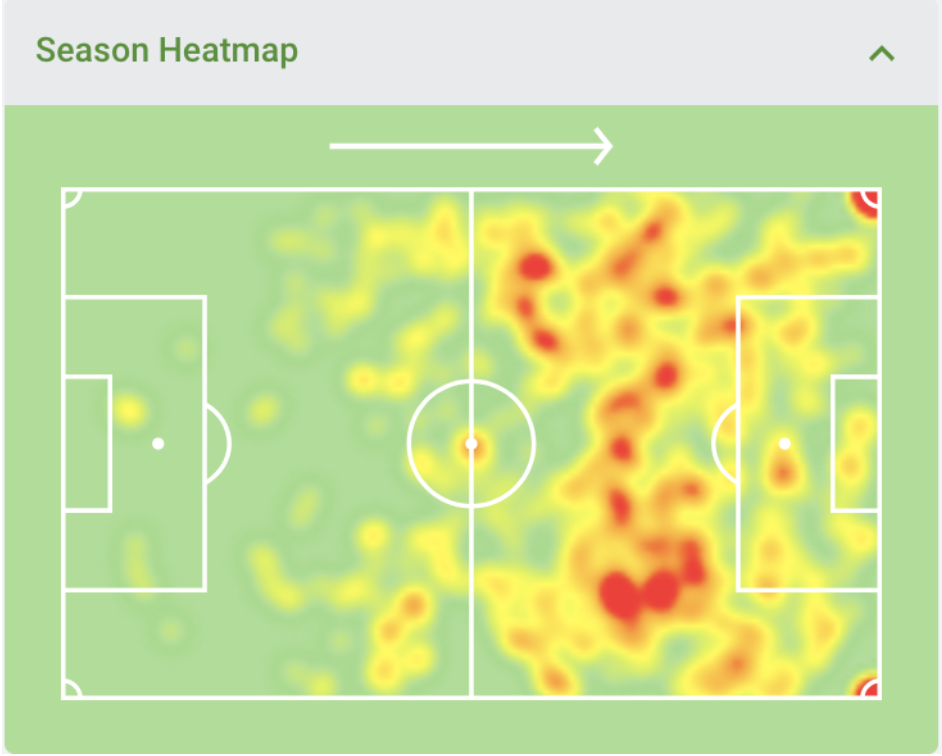 Photo: SofaScore
The young Argentinian has proven to be a fundamental piece for the attack front of Marcelo Gallardo's scheme. He has served as an attacking midfielder, second forward, center forward or winger. He brings the quota of polyfunctionality to his long list of technical qualities, in addition to being a strong, fast player who manages, to perfection, his skilled and unskilled leg.
Publicly praised by one of his childhood idols, Gonzalo Higuaín and with a contract signed with his club, until December 2022 and a termination clause of 25 million euros, the Cordoban is already observed from all over the world, to climb to the big leagues. With surveys, in the last transfer markets, of Premier League teams, it seems to be the ideal league, for his characteristics.
But when will he arrive in Europe? Will he be part of the Argentine squad, in Qatar 2022? Which European league do you think he can reach? We will have to wait to resolve these doubts.
By: Santiago De Ciancio / @santideciancio
Featured Image: @GabFoligno / Marcelo Endelli – Getty Images