Player Analysis: Matteo Pessina
Matteo Pessina is not one of the most conventional midfielders in Italian football. A much-traveled player already in his short career so far, he is not a footballer that has settled into one role throughout his career. Despite that, the 23-year-old is starting to emerge as one of Serie A's most intriguing midfielders.
After an impressive loan spell at Hellas Verona during the 2019/20 campaign, Pessina has returned to Atalanta and he has started to fit in at La Dea, while Coach Gian Piero Gasperini has utilized him in a number of roles. At the Gialloblu under the tutelage of Gasperini protégé Ivan Jurić, the Italian midfielder scored seven goals in 35 Serie A matches as left attacking midfielder in the 3-4-2-1 formation. 
Pessina has scored three times in 22 competitive games in 2020/21 for Atalanta but his role in some matches has limited his chances of making late runs into the penalty area to score goals. His ability to score goals from deep positions is not a recent phenomenon either.
Coming through the youth ranks at his native Monza, he scored three goals 20 Lega Pro Girone A matches and then scored another three in two play-out matches against Pordenone in his first senior campaign of 2014/15.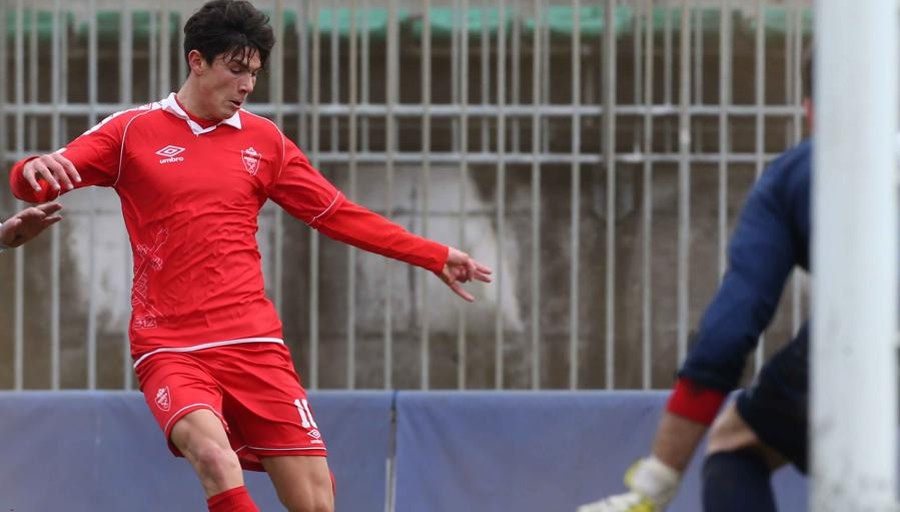 Photo: Fabrizio Radaelli / Il Cittadino
Although the club won 8-3 on aggregate in the Lega Pro play-out, it filed bankruptcy soon after and had to start again in Serie D. The young midfielder then moved to AC Milan but he never played a competitive match for the Italian giants.
During the 2015/16 campaign, Pessina was back in Lega Pro, but he had uneventful loan spells at Lecce and Catania and he only played four league games in total. For the following season, he was loaned to Como and found the back of the net nine times in 35 Lega Pro matches. This form earned him a place in Italy's squad for the 2017 FIFA Under-20 World Cup, where he featured in all seven matches for the Azzurrini during the tournament as they went on to finish third.
In July 2017, the midfielder was sent to Atalanta on a permanent transfer as part of the deal to bring right wing-back Andrea Conti to AC Milan, but he was then sent on loan to Spezia in Serie B. Operating as a mezzala destra or right central midfielder in the 4-3-1-2 formation, Pessina only scored twice in 38 games in the Cadetti, but it was still another valuable experience for the youngster. 
Atalanta decided to call him back for the 2018/19 season but he found it hard to make a breakthrough. Featuring for just 19 competitive matches, he was sent out to Hellas Verona for the following campaign and he finally found his feet as a Serie A footballer. The Mastini had earned a spot in Italy's top-flight through the Serie B play-offs and they had a newly-assembled squad. Jurić had Serie A experience with Genoa but he had been fired three times by the Grifone so the omens did not look good.
Pleasantly, Hellas Verona emerged as one of the surprise packets of the campaign. The former Crotone and Genoa tactician created a team that was solid defensively and capable of breaking quickly on the counter. A lack of finishing quality was missing though and that highlighted the importance of Pessina in Jurić's team. The Gialloblu finished equal ninth with Fiorentina at the end of the 2019/20 season but they had scored just 47 goals.
Center-forward Samuel Di Carmine finished as the leading goalscorer for Hellas Verona in Serie A with eight goals in 22 games, with Pessina coming second with seven goals. His ability to draw out opponents, run beyond teammates, and get into scoring positions made him a fundamental part of that side.
After that impressive loan spell, Atalanta has decided to give Pessina another chance, and he has demonstrated his worth after a slow start. There was a bit of competition at the start though for positions. Alejandro "Papu" Gómez and Josip Iličić were the preferred choices in the triumvirate up front with striker Duván Zapata while Aleksey Miranchuk, Mario Pašalić, and Ruslan Malinovskyi were in reserve.
Despite an impressive start to the 2020/21 Serie A season in which it won its first three matches and scored 13 goals, Atalanta went through some rough spells in the first half of the campaign. Iličić had to be integrated slowly back into the team while the likes of Pašalić, Marten De Roon, and Remo Freuler also had time on the sidelines with injuries. Much to the surprise of those standing from the outside, Papu Gómez and Gian Piero Gasperini had a falling out and the talismanic Argentine was sold to Spanish side Sevilla in January. 
Pessina had been ruled out at the start of the 2020/21 campaign with a knee injury, and when he was given an opportunity to start, he had to operate as a box-to-box midfielder in place of either De Roon or Freuler. He had his struggles at first as the change of role meant that he needed to take on more defensive responsibilities but he improved with more game time. With Pašalić being sidelined with groin problems, Papu being sold, and Malinovskyi struggling to make an impact, Pessina has been allowed to play further forward when De Roon and Freuler are fit to start. 
One goal in 14 league matches does not sound too impressive but it says more about the roles the 23-year-old has had to play and the teammates around him. With players like Zapata, Robin Gosens, Luis Muriel, and Iličić to score goals, La Dea are not as dependent on him for goals like Hellas Verona were.
That being said, his finishing qualities shone brightly in Atalanta's Coppa Italia semi-final against Napoli. After a 0-0 draw in Naples in the first leg, La Dea won 3-1 in the second leg to seal their place in the final in May against Juventus and Pessina scored twice.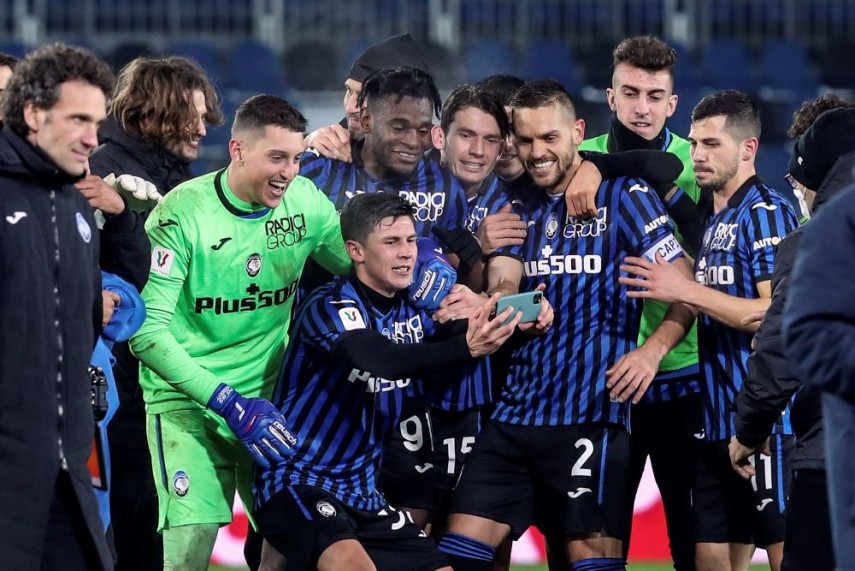 Photo: Stefano Nicoli / LaPresse via AP
Operating behind the strikers in the 3-4-1-2 formation, the Italian midfielder displayed his ability to break the lines, make the right runs into spaces even when things seem unlikely, and finish crisply.
Both goals from the 23-year-old were not opportunist strikes but the completion of two well-worked passing moves. He could have scored a hat-trick with a stunning left-foot volley but Partenopei goalkeeper David Ospina was able to tip the ball over the bar.
Atalanta is currently juggling three competitions: Serie A, the Coppa Italia, and the UEFA Champions League. This requires having depth in the squad and it requires Gasperini to get the balance right, fitting in players that are fit enough and can adapt tactically.
Matteo Pessina has demonstrated that he can be more than just a reserve. With the match experience gained so far, he has the tools to offer more tactical flexibility, versatility, and provide another scoring outlet.  
By: Vito Doria
Featured Image: @GabFoligno / Emilio Andreoli – Getty Images