Redefining the Fullback Position: Joao Cancelo and Trent Alexander-Arnold
Traditionally, the fullback positions on the pitch, either in a 4-4-2 or 4-3-3 system were generally saddled with the major responsibility of defending, by stopping the opposition's wingers and or wing forwards from creating goal-scoring situations as well as covering up spaces for center backs who move out of position.
On top of that, it is expected for fullbacks to occasionally overlap and or underlap during attacking transitions and counterattacks to give the team more attacking options. However, this latter responsibility was not always the standard in rating how good or effective a fullback was because if he fails in his defending responsibility, the player was not viewed as a proper defender.
Views have however changed over the course of the decade, starting probably with the likes of Roberto Carlos and Cafu. The former was deemed not to be a great defender of the ball, but his attacking prowess was so effective and solid, combined with his shooting power and accuracy such that, during the mid-90s and late 90-s, people played Roberto Carlos as an attacker in video games.
While Cafu was highly effective on both aspects of defensive and offensive parts, Roberto Carlos was generally perceived to be better offensively and Luiz Felipe Scolari got the best out of both players as well as the entire Brazilian squad during the FIFA World Cup in Japan 2002 where he utilized both players as wingbacks in a 3-5-2 system. 
The Wingback System: 3-5-2
The beauty of the 3-5-2 formation utilizing wingbacks is that it affords you the luxury of having at least three central defenders in place in case both wingbacks fly forward in an attacking transition, as opposed to a 4-4-2 system where you are left more vulnerable with just two central defenders in situations where the fullbacks join in the attacking third of the field.

In addition to the defensive coverage, it also affords the opportunity to have either five or seven attacking players who are well spaced in different positions to receive passes for goal-scoring opportunities as opposed to a 4-4-2 system where when the fullbacks are attacking, you sometimes get an overcrowded area.
This is because, with two players, both the winger and the fullback get stuck in the same area of the field which results in having fewer players free in other areas of the pitch to receive the ball. Although, having two players in the same area against one defending fullback of the opposition could be an advantage if properly utilized.
Scolari's team was successful at the 2002 FIFA World Cup in Japan by securing Brazil's fifth World Cup while scoring 18 goals and only conceding 4 goals en route to this feat. The formation would forever leave an imprint on my mind on the effectiveness of using wingbacks.
That said, the wingback position is not one that every fullback will readily fit into, the player must be able to possess both the defensive and offensive attributes to execute this position.
Antonio Conte: The Master of the Back Three
Antonio Conte is perceived as one of the great tacticians in the game today and is famously known for playing a three at the back system, either a 3-4-3 as seen during his time at Chelsea where he spent two seasons, winning the English Premier League and the FA Cup or a 3-5-2 formation recently during his title-winning side with Inter Milan last season.
The Italian manager has shown the footballing world that the three at the back system is effective and can create title-winning teams if utilized appropriately with the right type of players to execute it.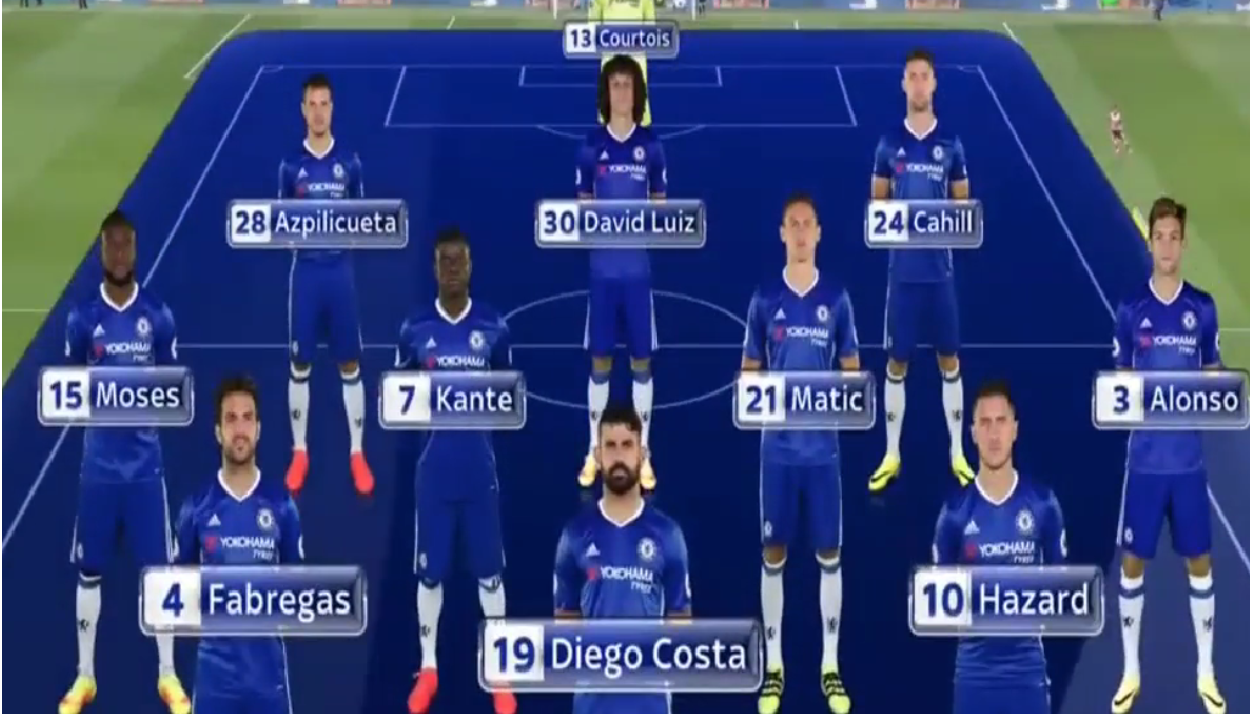 In the discussion of Joao Cancelo and Trent Alexander Arnold, we find two players who are playing as fullbacks and are still an essential part of the attacking threats of their respective teams, in Manchester City and Liverpool.
This, however, can be pinned down to both coaches in Pep Guardiola and Jurgen Klopp's style of play, both of whom should be applauded for allowing these fullbacks to participate more often in the attacking third of the game while having other players who cover spaces defensively for them. 
Cancelo is a player who has a lot of variety to his game, he can play either side of the fullback position, looks very neat and tidy, reads the game well and is strong defensively. In addition to that, he is an integral component of Manchester City's attack.
He is a player that is so comfortable on the ball, and is not easily dispossessed while winning the ball. The ex Juventus defender dribbles very much like an attacking playmaker and delivers pinpoint crosses into the box for the attacking players.
Trent Alexander-Arnold, on the other hand, may not be known for his strong defensive duties and possibly cannot occupy the left fullback position as comfortably as Cancelo does as he is much very right-footed, but the aspect of the game that he does operate in, he excels at it so well and that is more in the offensive side.
Trent's attacking threat is second to none in the Premier League for a fullback, delivers a high volume of crosses per game and the quality of his crosses has even been likened to that of the England legend, David Beckham. This season, bar Mohamed Salah, he is probably Liverpool's most creative outlet and attacking threat.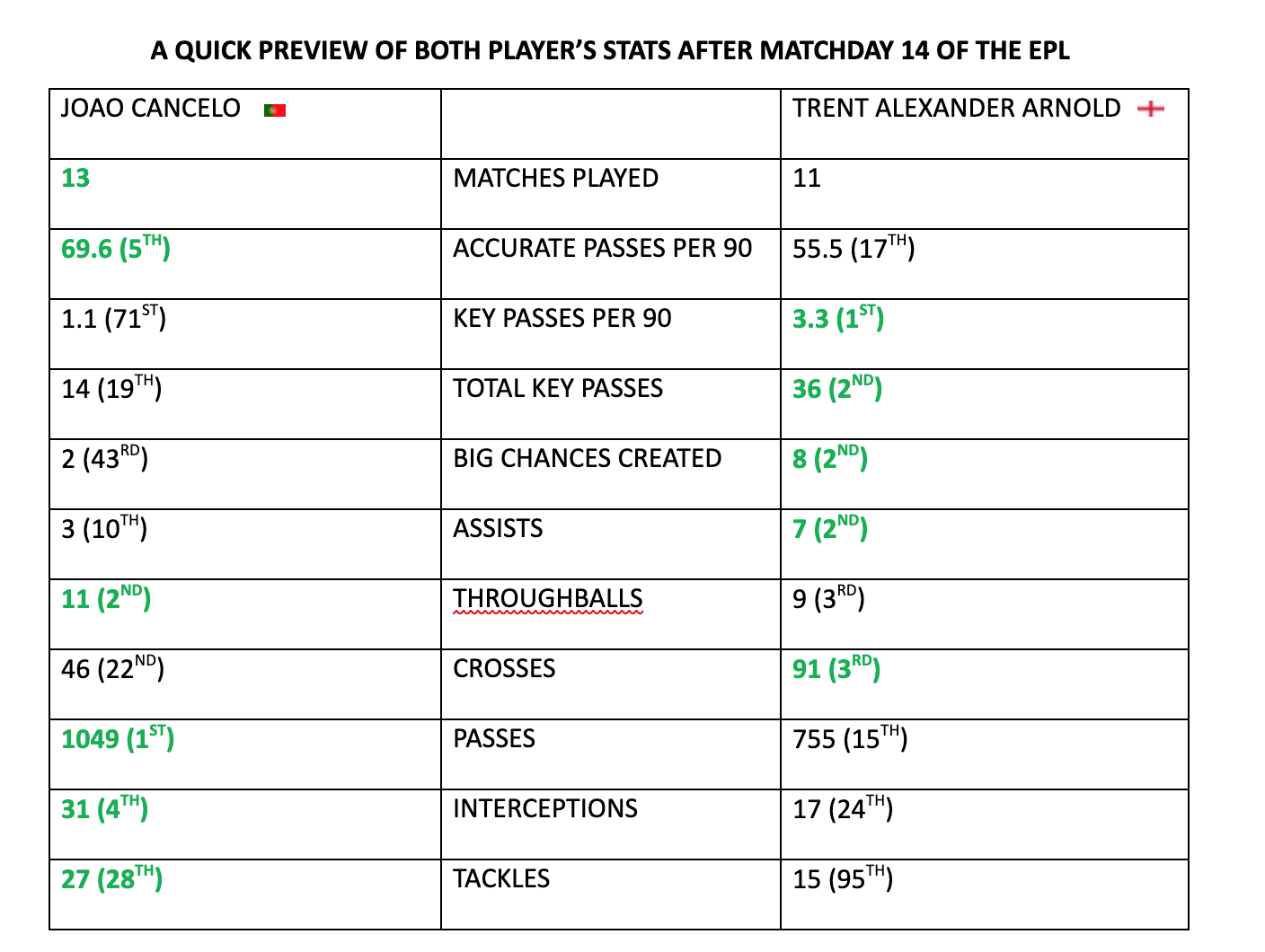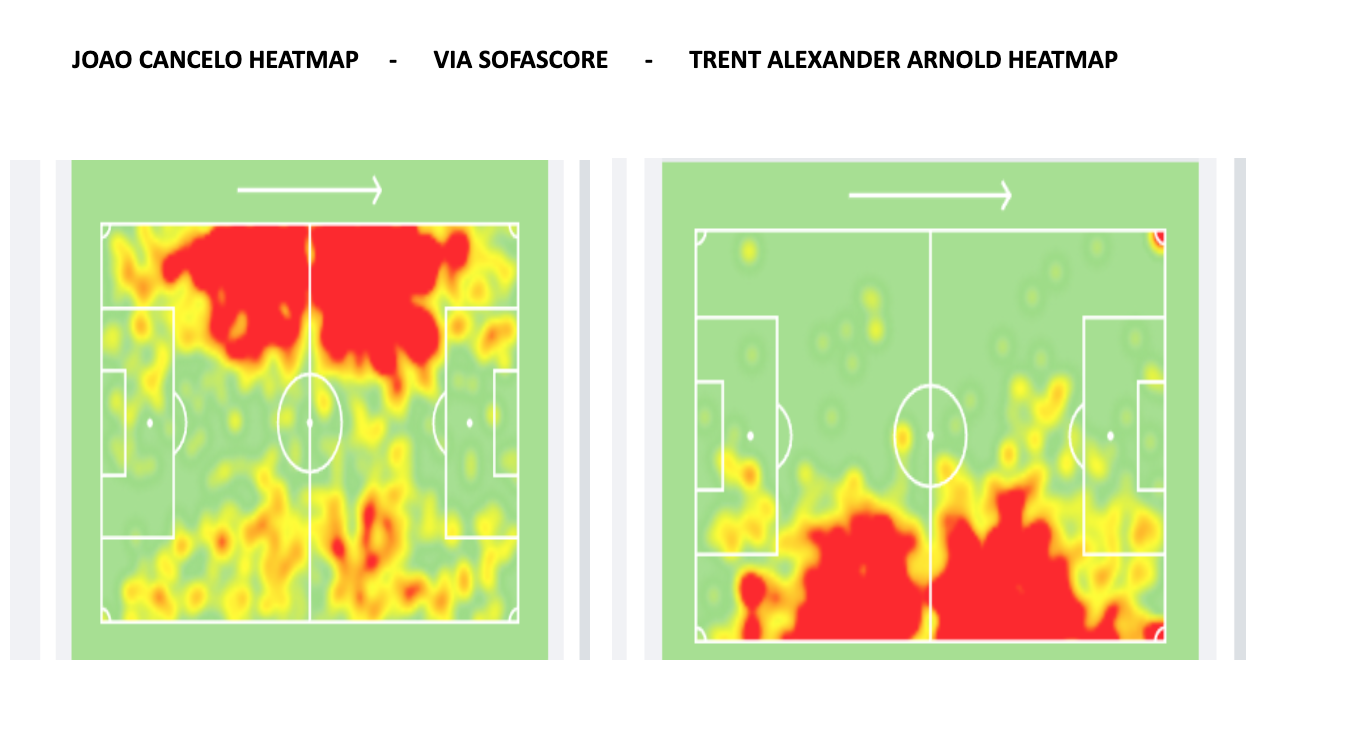 It's no secret: Trent Alexander-Arnold is one of the deadliest playmakers in the Premier League, and only his Liverpool teammate Mohamed Salah has racked up more assists than him, whilst no player has registered more expected assists than him. At 23 years of age, he is still far from reaching his ceiling — it is scary to think just where he could be in a mere two years.

A Detailed Analysis of Trent Alexander-Arnold's Assists in the Premier League This Season after Matchday 14
1st Assist: 2-0 Win over Burnley at Anfield
Trent was almost positioned as an RCM (Right Central Midfield) in the build-up to this goal. Virgil van Dijk started the move with a lovely diagonal long ball to Harvey Elliot who controlled with the chest and found Arnold in this advanced midfield position and with a one-time lob pass to Sadio Mane, who half-volleyed the ball into the net to make it two-nil to Liverpool.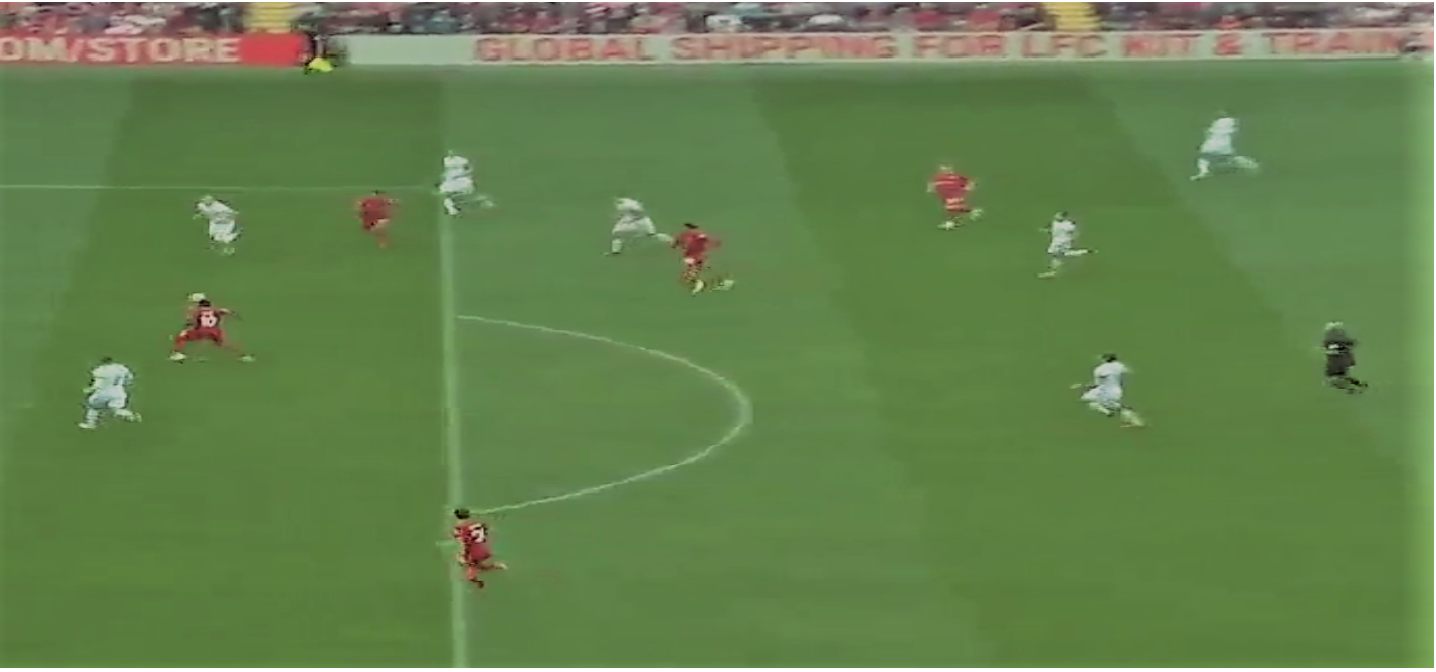 2nd Assist: 3-0 Win over Leeds United at Elland Road
Trent Alexander-Arnold again was in an advanced position as he was already occupying the RWF (Right Wing Forward) position and after a nice interplay of passes between Joel Matip and Mohamed Salah, the former found Trent on the right side of the box 18 who played a one-time square pass for Salah to tap-in and scored his 100th premier league goal.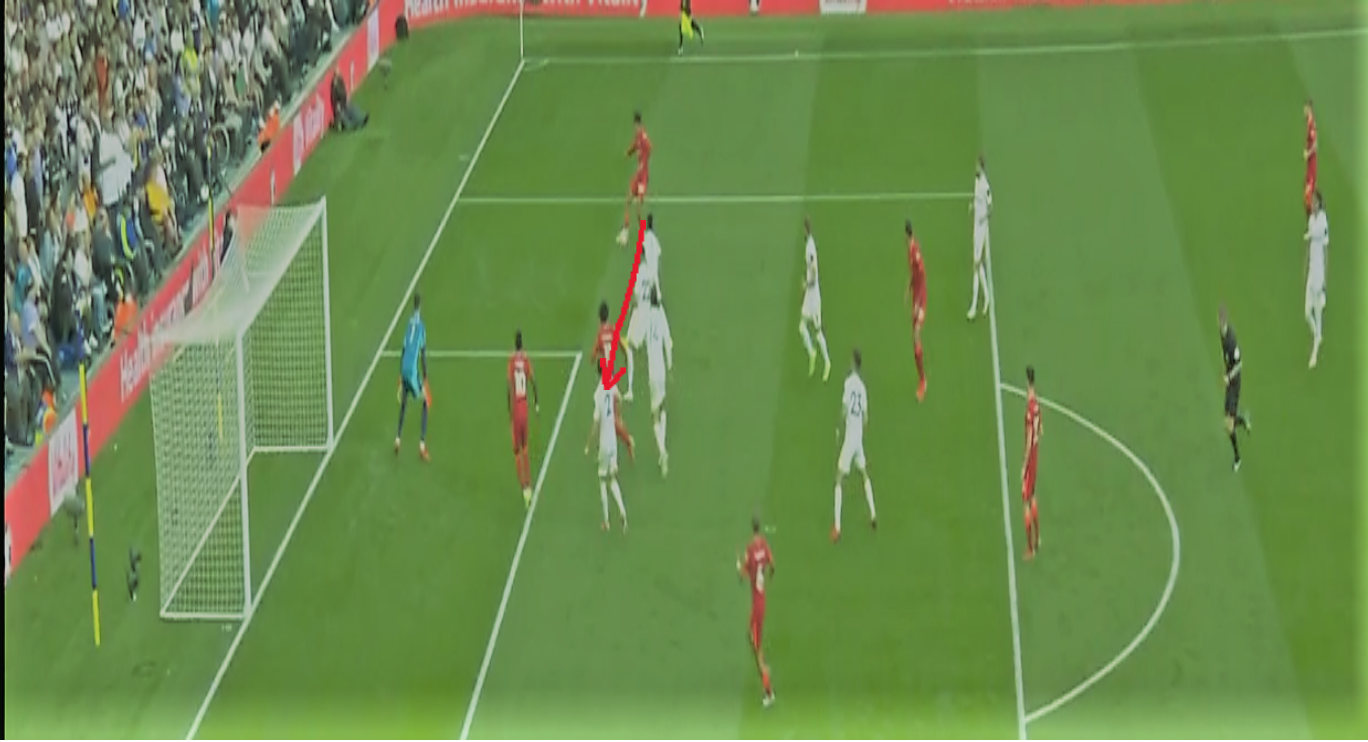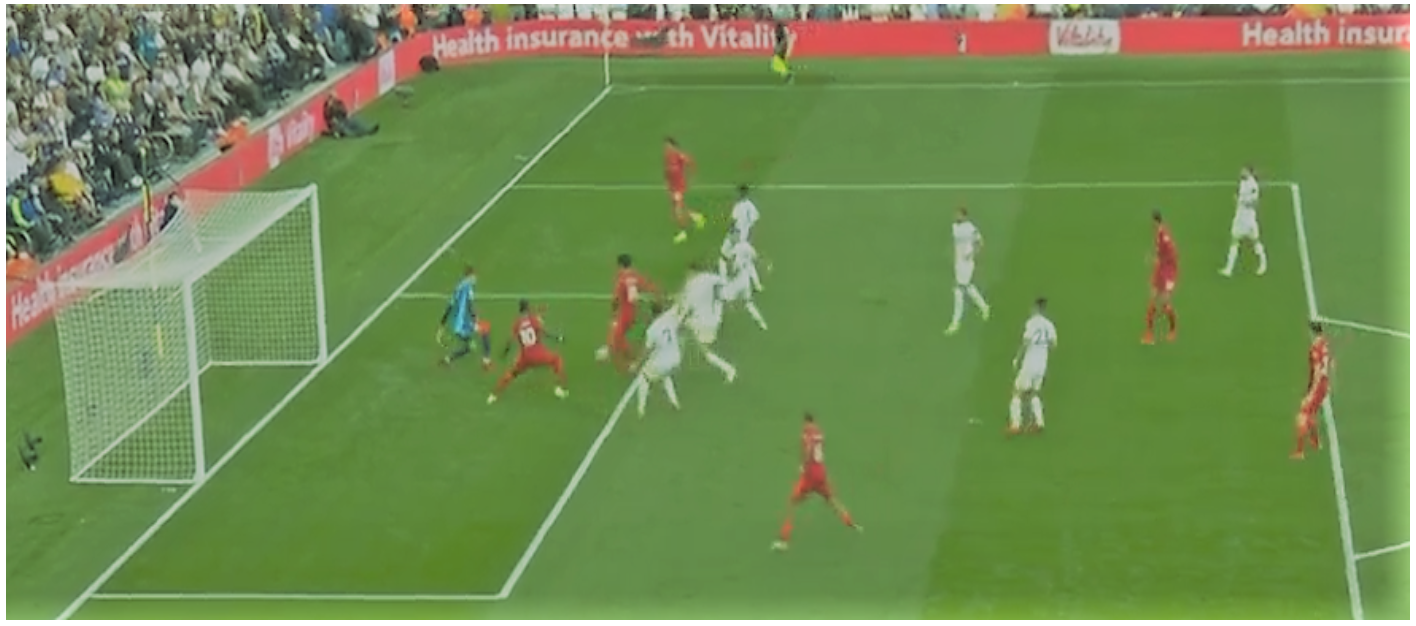 3rd Assist: 5-0 Win over Manchester United at Old Trafford
Andrew Robertson played a long ball into United's defensive half of the pitch which led to a calamitous defensive mix-up between Harry Maguire and Luke Shaw, Naby Keita immediately took advantage of the situation and passed to Trent Alexander-Arnold who was on the right side of the box 18 almost as a RWF (Right Wing Forward), played a one-time square pass for Diogo Jota to score. Kind of a similar situation with his second assist against Leeds.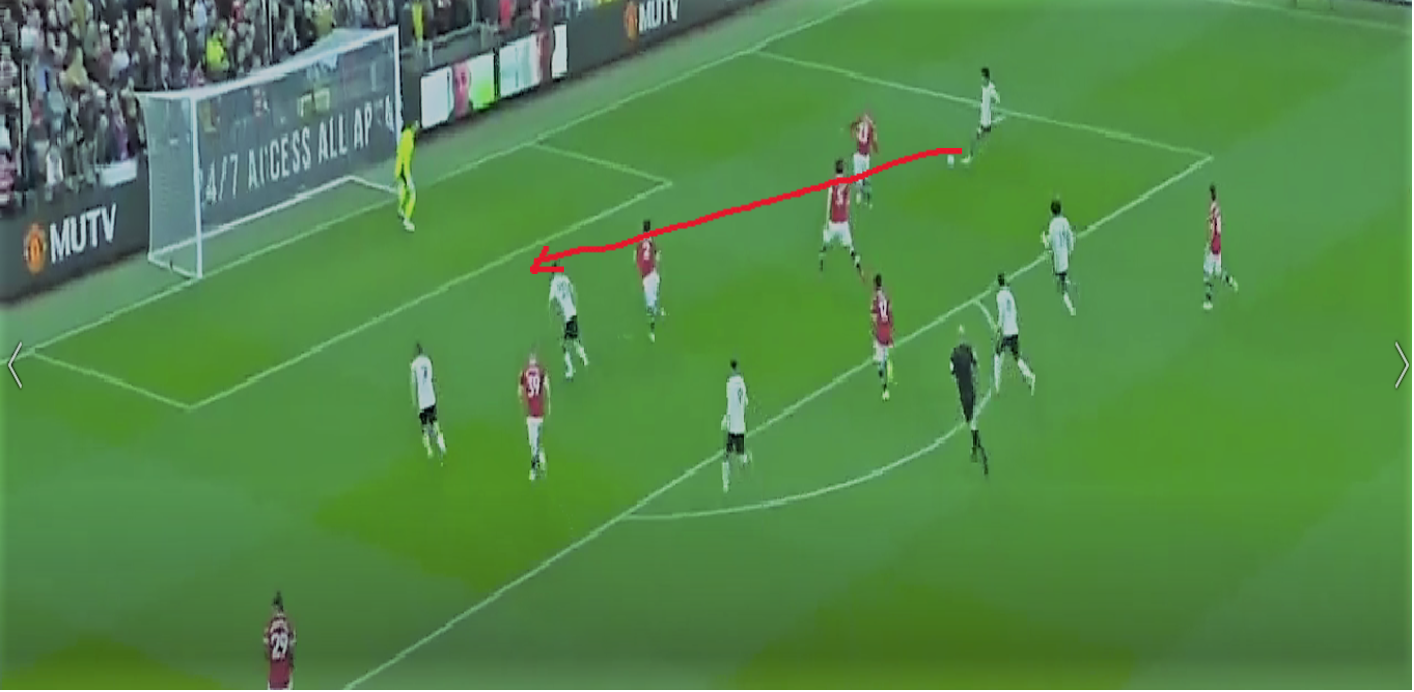 4th Assist: 3-2 Loss to West Ham at London Stadium
This is definitely the most uncharacteristic and unintentional assist he will probably deliver all season. However, the key thing to note is his position at the time of this assist. Liverpool was already trailing the game at this time by 3 goals to 1, Trent Alexander-arnold was standing centrally inside the penalty box almost like a SS (second striker) when Jordan Henderson picked it out and by a lucky deflection off him, the ball found its way to Divock Origi who controlled, turned and half-volleyed the ball in.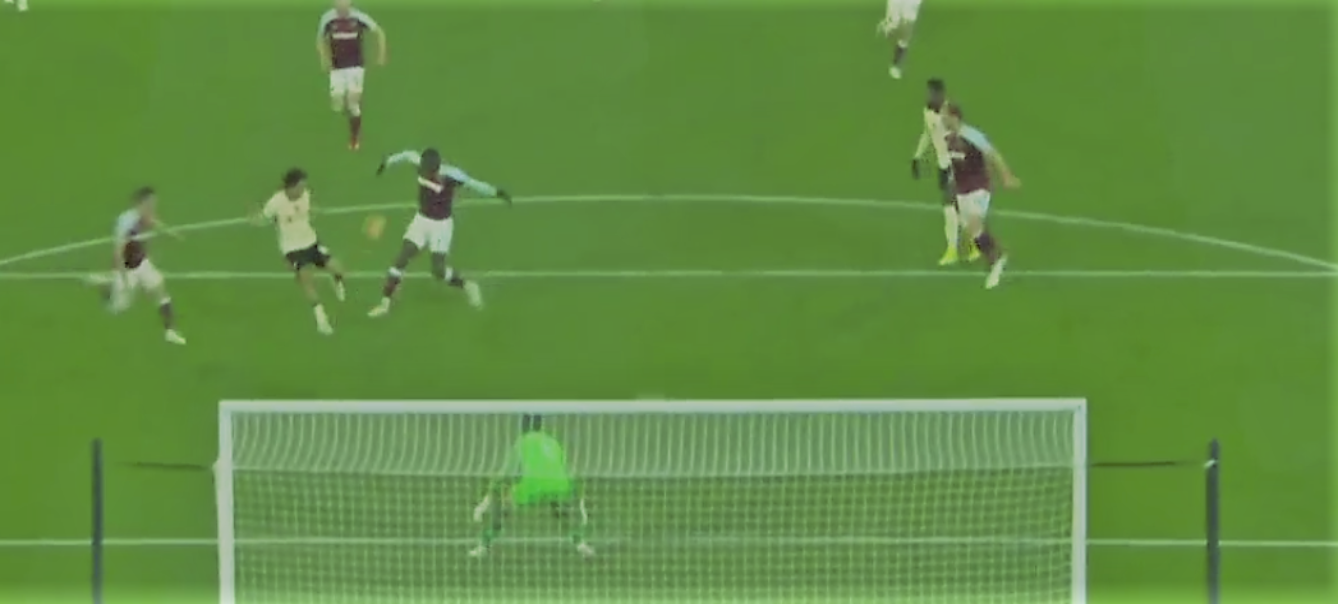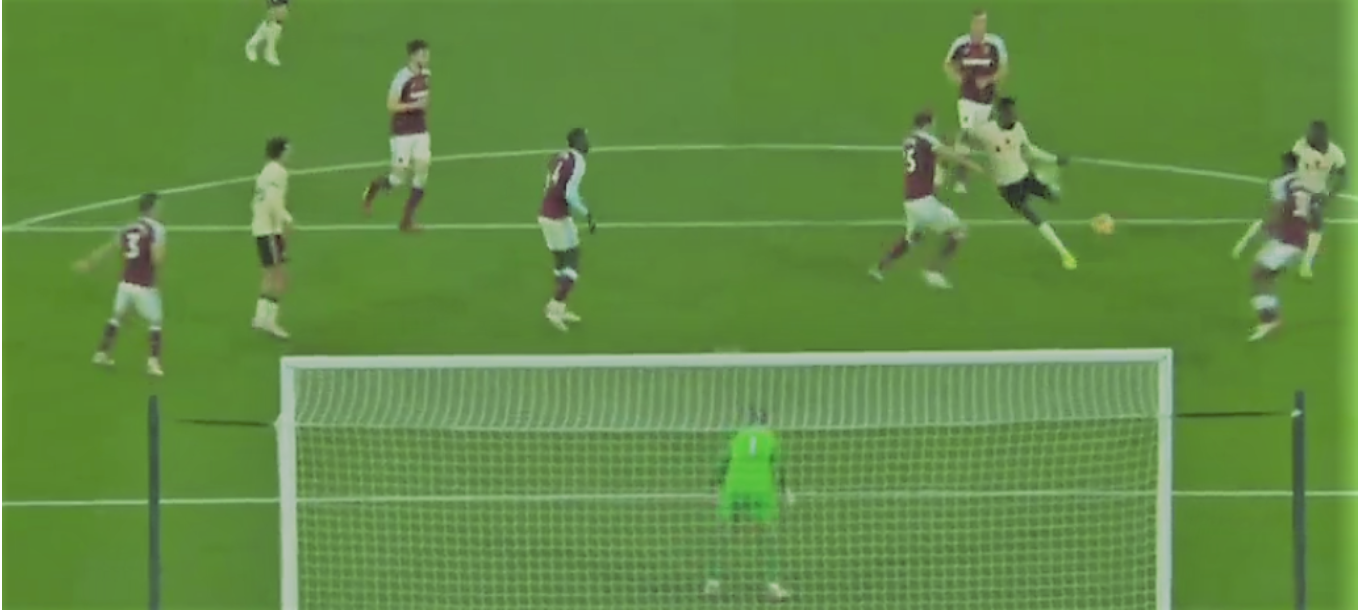 5th Assist: 4-0 Win over Arsenal at Anfield
This was his first assist from a set-piece when he delivered an inch-perfect inswinger cross unto the head of Sadio Mane to nod past Aaron Ramsdale in the arsenal goal to give Liverpool the lead in the game that was initially tightly contested.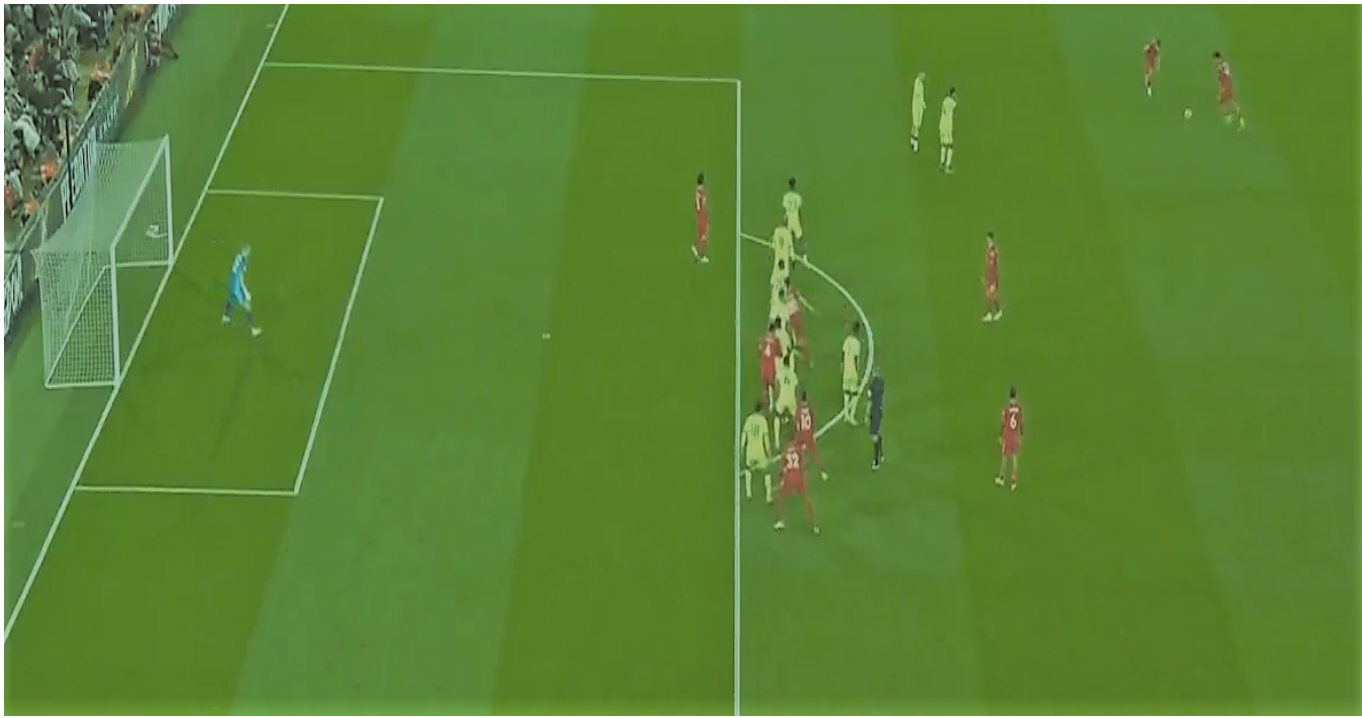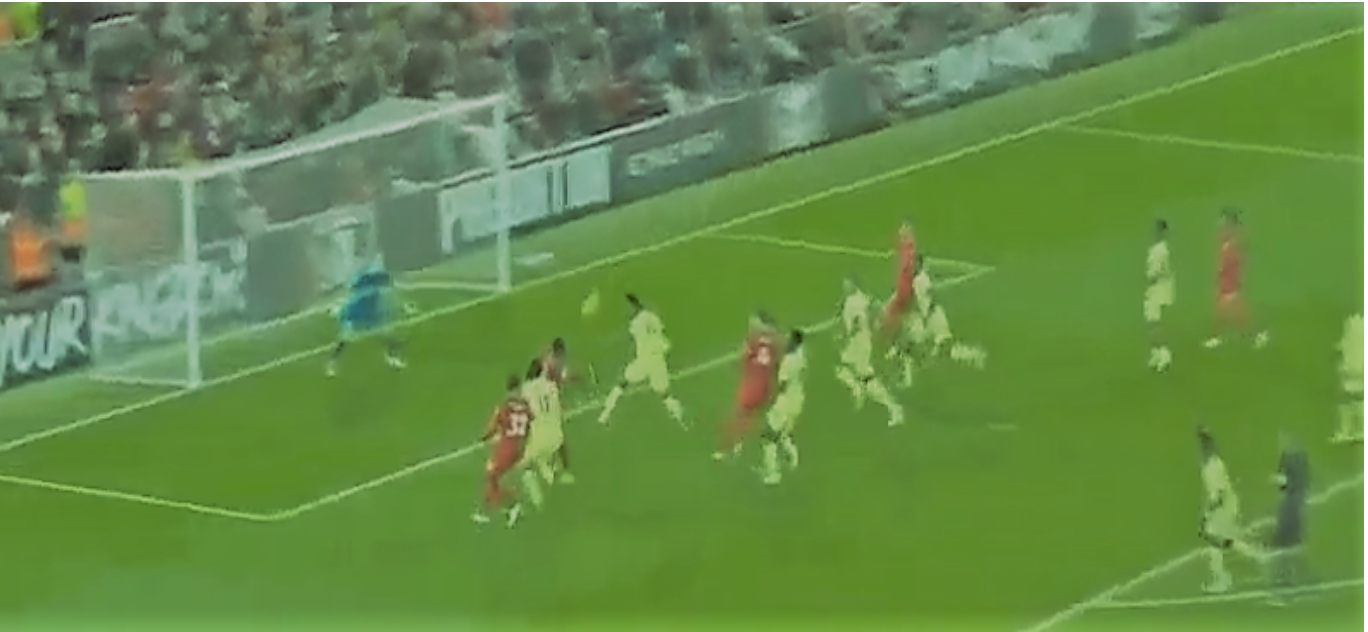 6th Assist: 4-0 Win over Arsenal at Anfield
This Assist was for the Japanese international Takumi Minamino who will be the fourth of five Liverpool Forwards who have benefitted from Trent Alexander-Arnold's assists in the league this season. Sadio Mane twice, Mohamed Salah and Divock Origi on one occasion apiece.
After a lovely play from the back, Jordan Henderson delivered a long ball to mane who found Mohamed Salah and squared it to the overlapping Trent Alexander-Arnold who sets it on a plate for Takumi Minamino to tap the ball into the gaping net.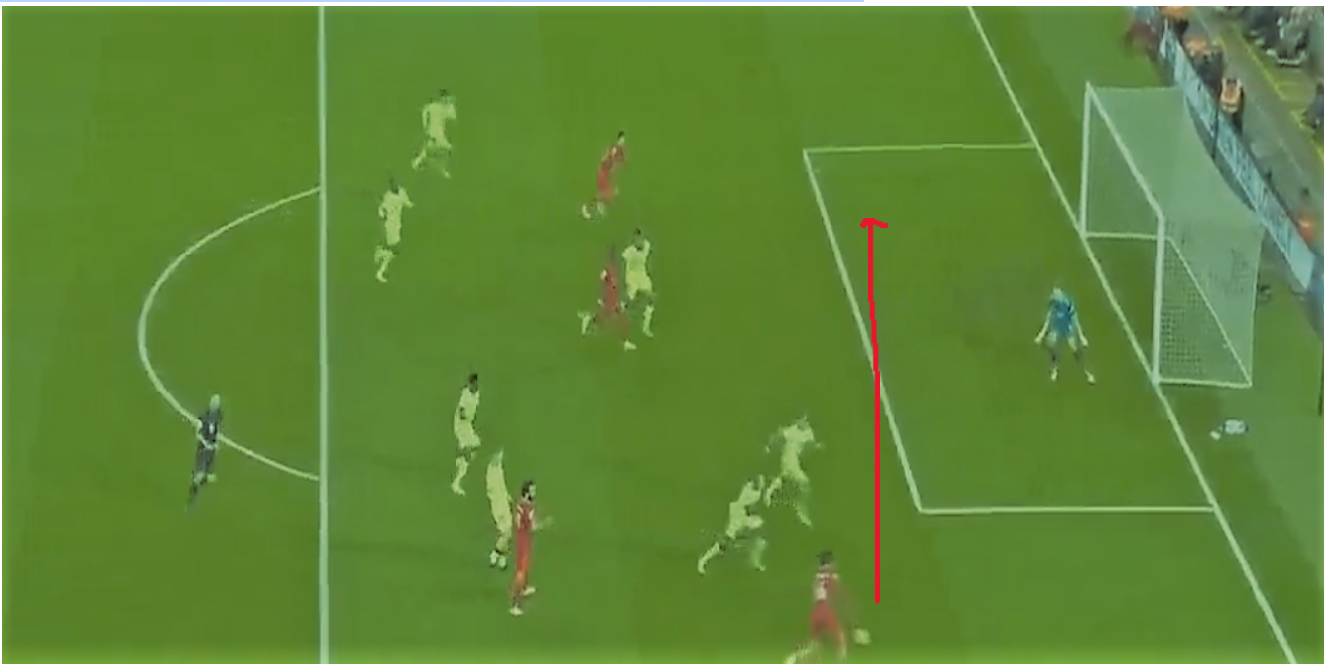 A Detailed Analysis of Joao Cancelo's Assists in the Premier League This Season
1st Assist: 1-0 Win over Chelsea at Stamford Bridge
This is one of those lucky assists stats that players get credited with because Cancelo attempted a long shot that fell in the path of Gabriel Jesus, who controls the ball, turns, and shoots which got a lucky deflection past Edouard Mendy.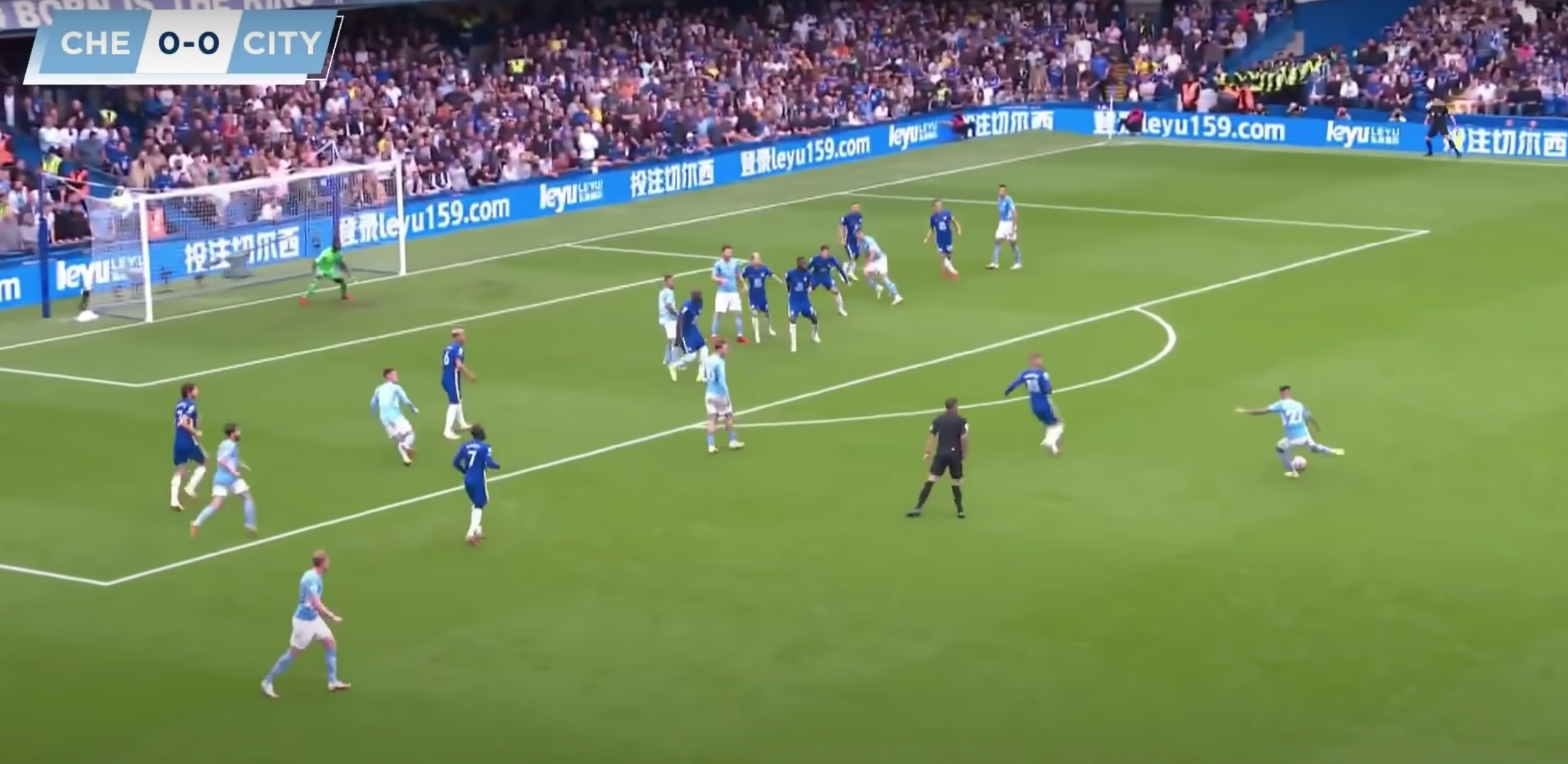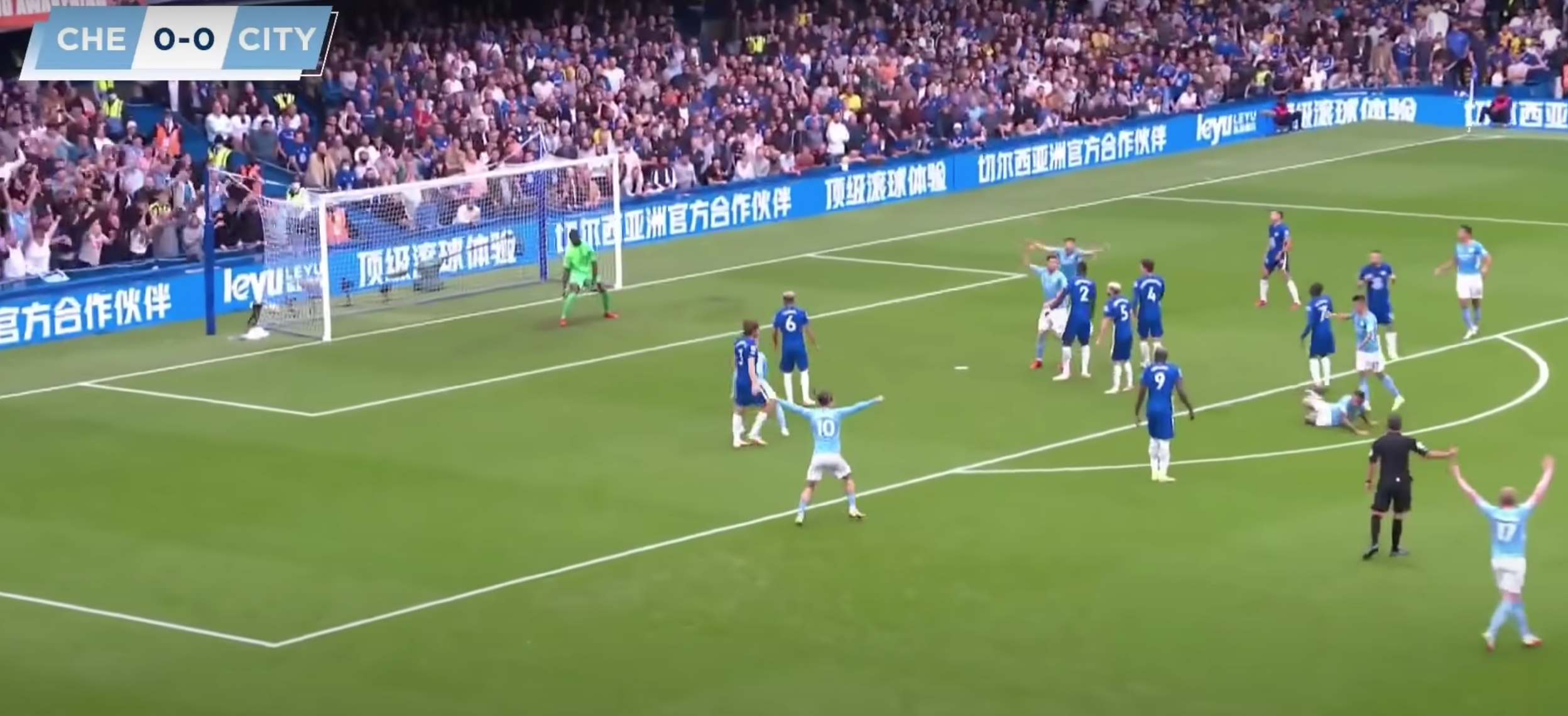 2nd Assist: 2-0 Win over Manchester United at Old Trafford
After a series of one-touch passes by all City outfield players including Ederson, the goalkeeper the ball eventually got Joao Cancelo who was occupying the LCM (Left Central Midfield) position, delivered a cross with his right foot into the United box full of defenders.
With neither Harry Maguire nor Luke Shaw taking responsibility for the ball, Bernando Silva at the far post with his outstretched left foot tucked the ball in past the flapping David de Gea who didn't accept the ball to evade his defenders.


3rd Assist: 3-0 Win over Everton at Etihad
Joao Cancelo again coming infield in that LCM (Left Central Midfield) position delivered a delicious pass with the outside of his right foot into the onrushing Raheem Sterling towards goal who only needed to connect with the ball with a simple touch into the back of the net and this goal broke the deadlock in the game.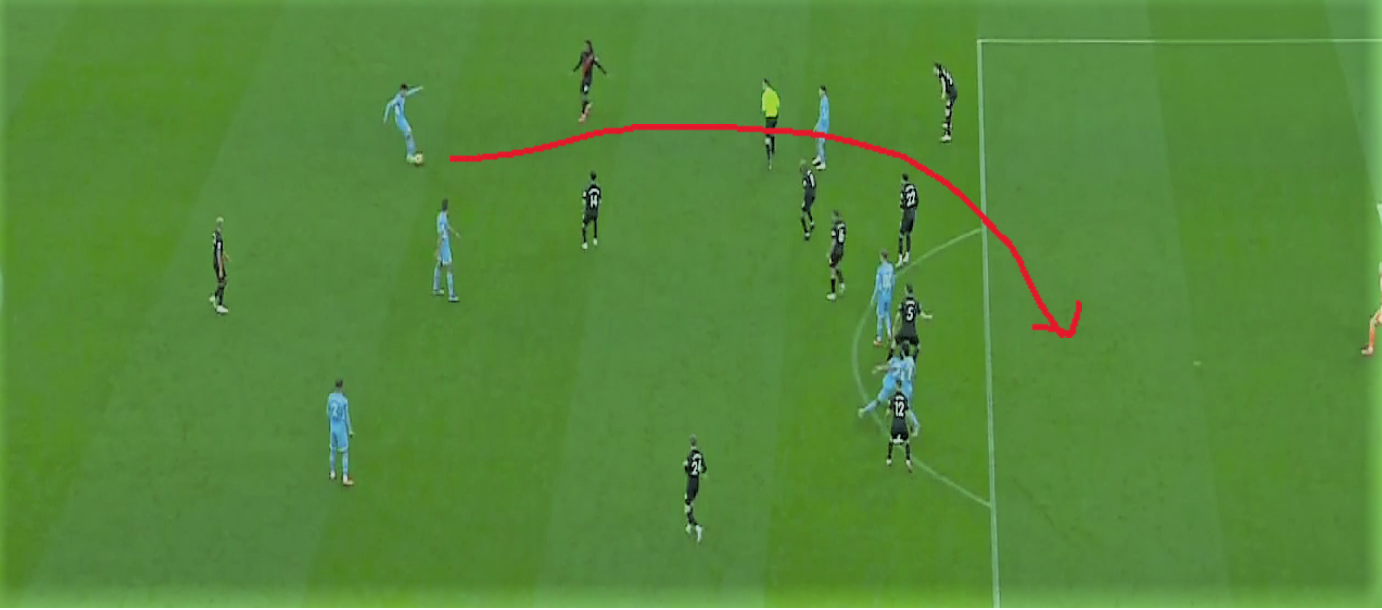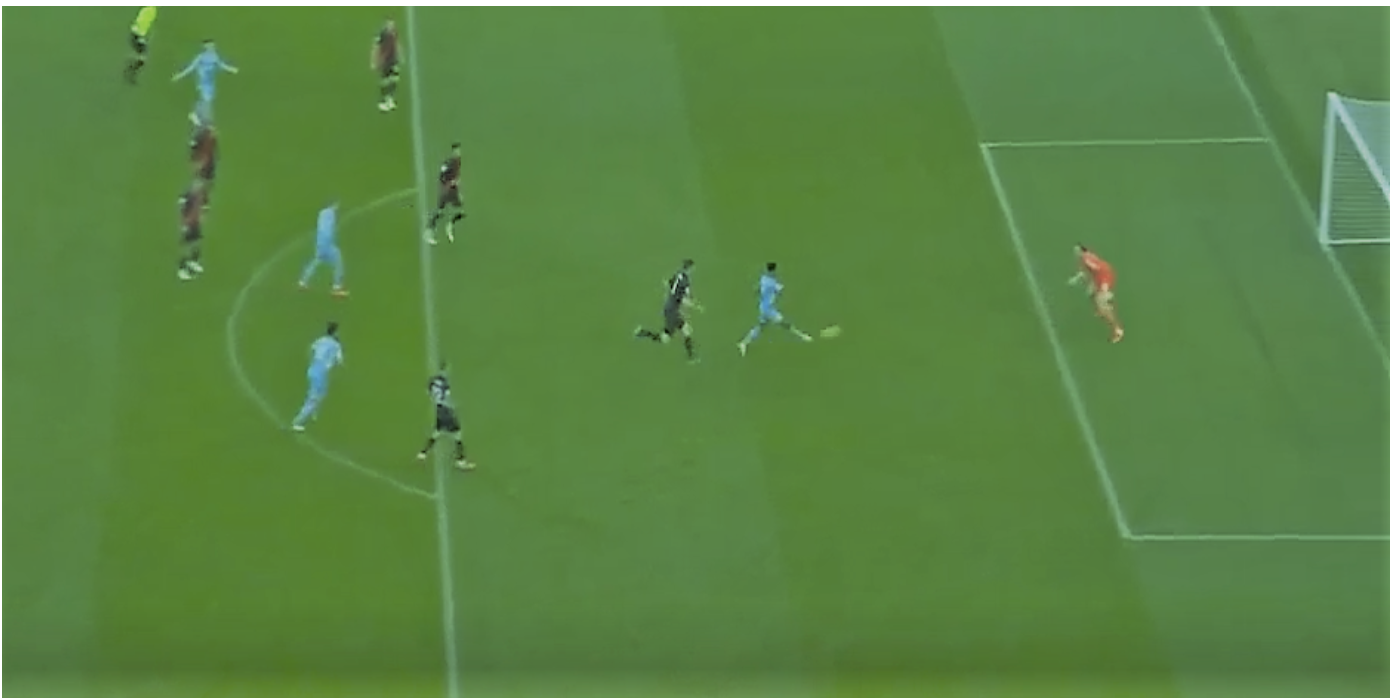 Whilst the likes of Reece James and Alphonso Davies are delivering impressive performances at a young age, you'd be hard-pressed to find two fullbacks who have redefined the fullback position quite like Joao Cancelo and Trent Alexander-Arnold. They have become two of the deadliest playmakers in the entirety of Europe, and with both teams challenging for the Premier League and the Champions League, both fullbacks will continue to be crucial assets for Jurgen Klopp and Pep Guardiola's teams.
By: Kayode Dave Ogunbameru / @kayogunbameru
Featured Image: @GabFoligno / Quality Sport Images – Getty Images / John Berry / Getty Images