Romeo Lavia: What Makes the Teenage Midfielder Such a Special Talent?
Age: 19
Nationality: Belgium
Position/s: Defensive midfielder/ Central midfielder
Height: 5ft 11 in
Current club: Southampton
Number: 45
Romeo Lavia began his youth career when he arrived at Anderlecht aged 8. He spent 8 years there until he was 16 years old. In 2020, Lavia left Anderlecht to join Manchester City, signing his first professional contract. In the 2022 summer transfer window, Lavia joined Southampton for around €12.00m, signing a five-year contract.
This is where he really burst onto the scene, making 35 appearances in all competitions, scoring one goal, and providing one assist. However, it is his defensive and athletic qualities that really caught the eye, which has led to big sides such as Liverpool, Chelsea, and Arsenal holding interest in the 19-year-old midfielder.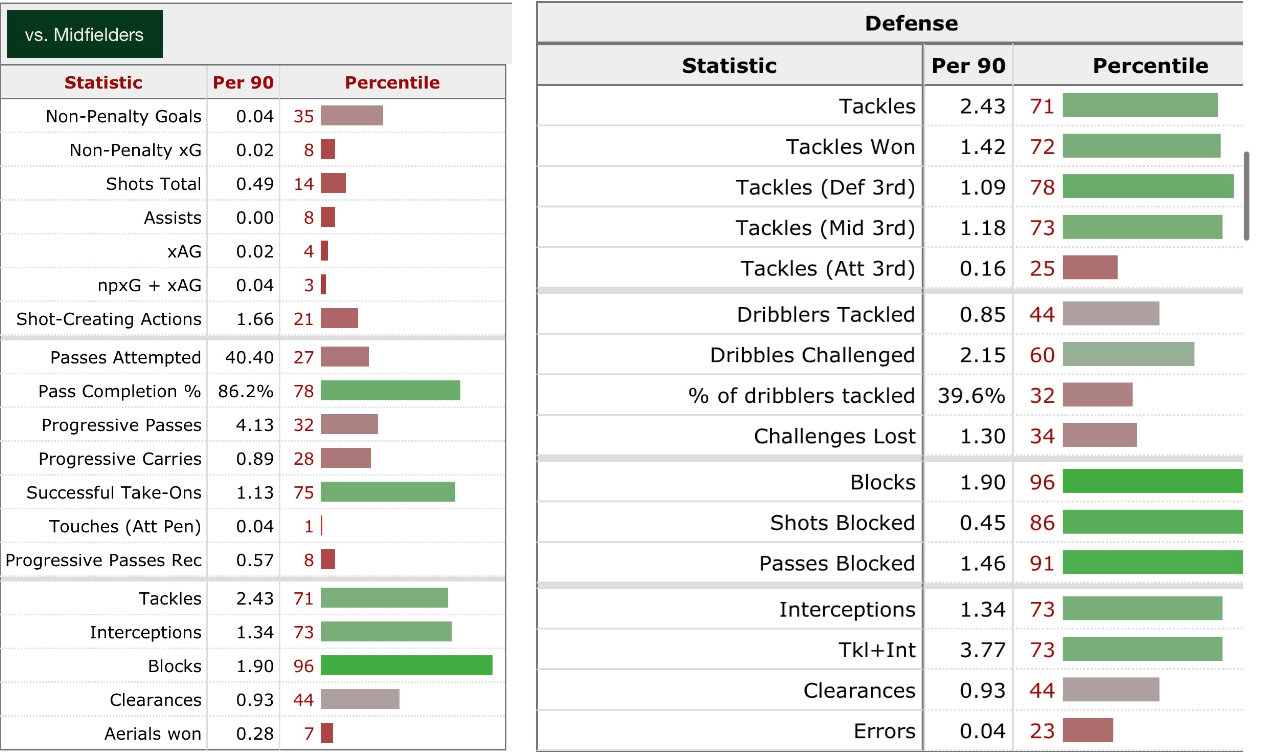 (Figure 1 – Fbref stats)
As you can see from Figure 1, Lavia excels in his defensive metrics. In the left image, you can see his general player profile stats from Fbref, showing that his best statistics are defensive metrics, as well as his pass completion and successful take-ons. The right image in Figure 1 shows Lavia's defensive statistics more in-depth, showing he averages over 1 tackle in each third of the pitch per 90, makes 1.9 blocks per 90 (a top 96% stat in his position), and 1.34 interceptions per 90.
These are strong defensive actions for a young player in his first season of senior football, not to mention in one of the toughest leagues in the world. Lavia is a top athlete, and has all the tools to be moulded into a world-class defensive midfielder in the future.
Lavia is still a very young and raw talent, and with top-level coaching in a system, he can take that jump to the next step. By being in a consistent system with a top-quality side, Lavia will learn how to play in a specific setup, when to jump to intercept and press in midfield, and when to sit off and hold his shape, all things that will come with experience at the highest level.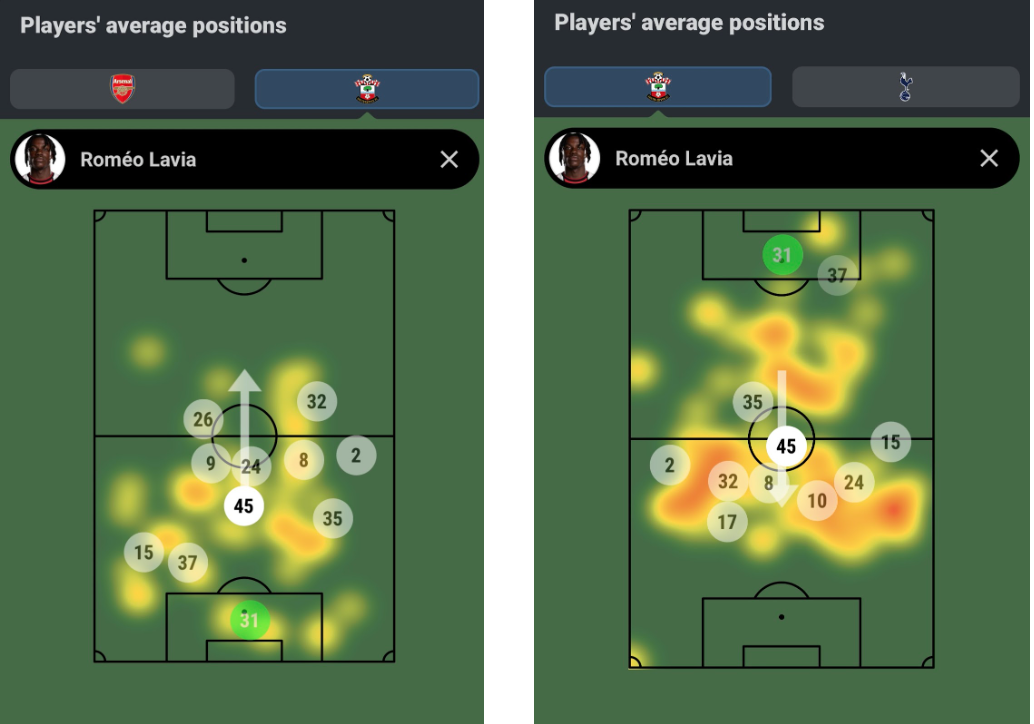 (Figure 2 – SofaScore average position maps)
In Figure 2, you can see how Lavia covers a lot of ground in central areas of the pitch. Especially in the image on the right, against Tottenham, Lavia swept horizontal lines for the Saints very well, holding that DM role, and breaking up Tottenham's attacks.
Lavia is also good at driving with the ball once he regains possession. This makes him extremely effective on the counterattack, as he can win the ball back and either drive through the midfield himself to progress the ball, or play the ball to another midfielder/forward to progress into dangerous areas of the pitch.

(Figure 3 – YouTube)
Figure 3 shows how Lavia's aggressive ball-winning ability can start breaks/counterattacks for his team. In the image above, Lavia jumps to press when Joelinton of Newcastle is facing his own goal, he then waits for the opportunity to lunge in and make a challenge to break the ball loose for Southampton to break. This means that Lavia can turn defence to attack quickly for his team, and would work very well in a high-intensity/pressing side due to his athletic ability, and tenacity.
The only disadvantage of this is that Lavia needs coaching on when to initiate this type of press, and when not to. As at times last season he would jump to press in the midfield, and if he was bypassed it left Southampton vulnerable defensively. However as I previously mentioned, with a top coach in a top system, Lavia would learn very quickly when to use his aggressive pressing, and when to just sit off and screen the defence.
Conclusion
In conclusion, Romeo Lavia has all the tools to become a world-class defensive midfielder in my opinion. A mixture of his raw talent and athleticism give him a head start at such a young age, and with the correct coaching, paired with the correct system, Lavia will be a top-class defensive midfielder for the next decade.
By: Connor Holden / @ConnorHolden00
Featured Image: @GabFoligno / Matt McNulty – Manchester City