Tyrick Mitchell: Crystal Palace's Latest Academy Graduate
It is July 4th, 2020. Leicester City are competing in a home game against Crystal Palace in one of the final matches of the 2019-20 Premier League season. League games in England do not usually take place in the height of summer, but this campaign is an anomaly. 
For this is no ordinary season. There are no fans, no loud noises, no cheers, and neither are there any boos. The 'new normal' for most sporting events around the globe. 
On the pitch, Palace find themselves 2-0 down and, remarkably, playing in a city which had been forced back into a local lockdown after a rapid surge of coronavirus cases in the region. 
And then came the moment that Tyrick Mitchell, like every other child who grew up playing the beautiful game, would have dreamt of. In the 84th minute, he emerged at the side of the pitch to come on to make his Premier League debut. 
He and his fellow defenders could do little to prevent a certain Jamie Vardy from bursting through and adding a third for the Foxes to give them a 3-0 victory, a win they thoroughly deserved. It was a disappointing display for Palace, but despite the result at the King Power Stadium, it was a landmark occasion for the youngster who continued the successful production line of the club's famed academy. 
In doing so, the 21-year-old became the 36th academy graduate to represent the first-team since 2004. Few sides in the Premier League have been able to produce a number close to that of Palace.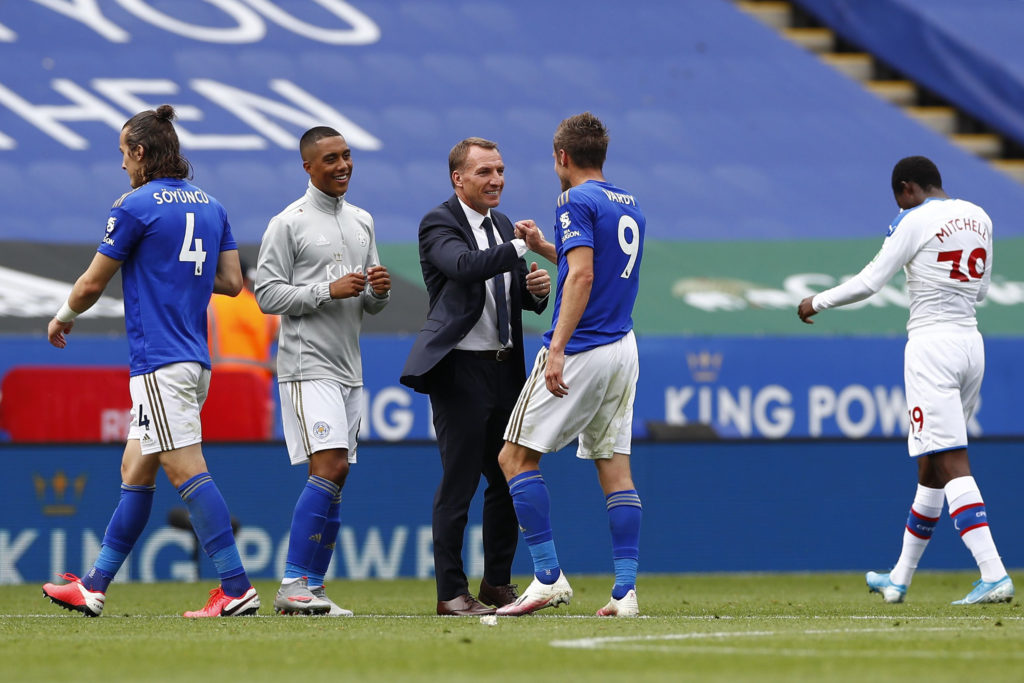 Photo: Jason Cairnduff/Pool via Getty Images
Mitchell's story began on 1 September 1999 in the London Borough of Brent where he was born and raised. Few Palace fans would like to admit that the player began his career at London rivals Brentford, but the defender did spend many of his pivotal years in South London with The Eagles. For instance, he was part of the decorated U18 and U23 teams which won the Professional Development League 2 and U23 Development League 2 South respectively back in 2018. 
If there is one thing Palace are used to seeing, it is a reputable academy product that has come through the ranks. The club has a proud tradition of producing youngsters that go on to achieve highly. They are aware that they are unable to compete financially with many of the teams in the top flight and as such, it is part of their DNA to produce from within. 
For example, Aaron Wan-Bissaka and Wilfried Zaha, who were both sold in lucrative moves to Manchester United, as well as Nathaniel Clyne and Victor Moses. Mitchell now finds himself added to those names as he becomes the latest in a long list of players to emerge from the Palace ranks. And he certainly will not be the last, with more exciting prospects in the pipeline. 
Mitchell has put together a good string of performances this season, playing every minute for The Eagles, and at 21, he is now being recognised by the wider world. His excellent display on the pitch has no doubt placed him in contention to replace Patrick van Aanholt in the starting 11 when the Dutchmen returns from a dislocated shoulder injury which he sustained earlier in the year.
Like many of the Palace prodigies from years gone by, Mitchell is not afraid to get stuck in, often outmuscling his opponents despite his small stature at just 5 ft 9 inches. He has a pass completion rate of 73.2% during the current campaign, and the defender is seemingly happy to burst forward and create chances for himself in front of goal. As such, a call-up for the England under-21 national side appears to be on the horizon. 
It is no wonder Eagles boss Roy Hodgson has heaped praise on the youngster, describing him as an impressive talent, and comparing him to former starlet Aaron Wan-Bissaka. 
"I've been impressed with him since he joined the first team at the beginning of last season, but injury stopped him making the progress we would have liked. Aaron looked like Tyrick when he came in and took the game by storm, and he made the position his own very quickly. 

I wouldn't disagree that in terms of being thrown in with no-one knowing much about him, I think there's a direct parallel between the two players."
Hodgson will no doubt be hoping that the full-back can follow in the footsteps and emulate the success of the former Palace defender. However, it is perhaps best if Mitchell stays put at Selhurst Park to develop his game further.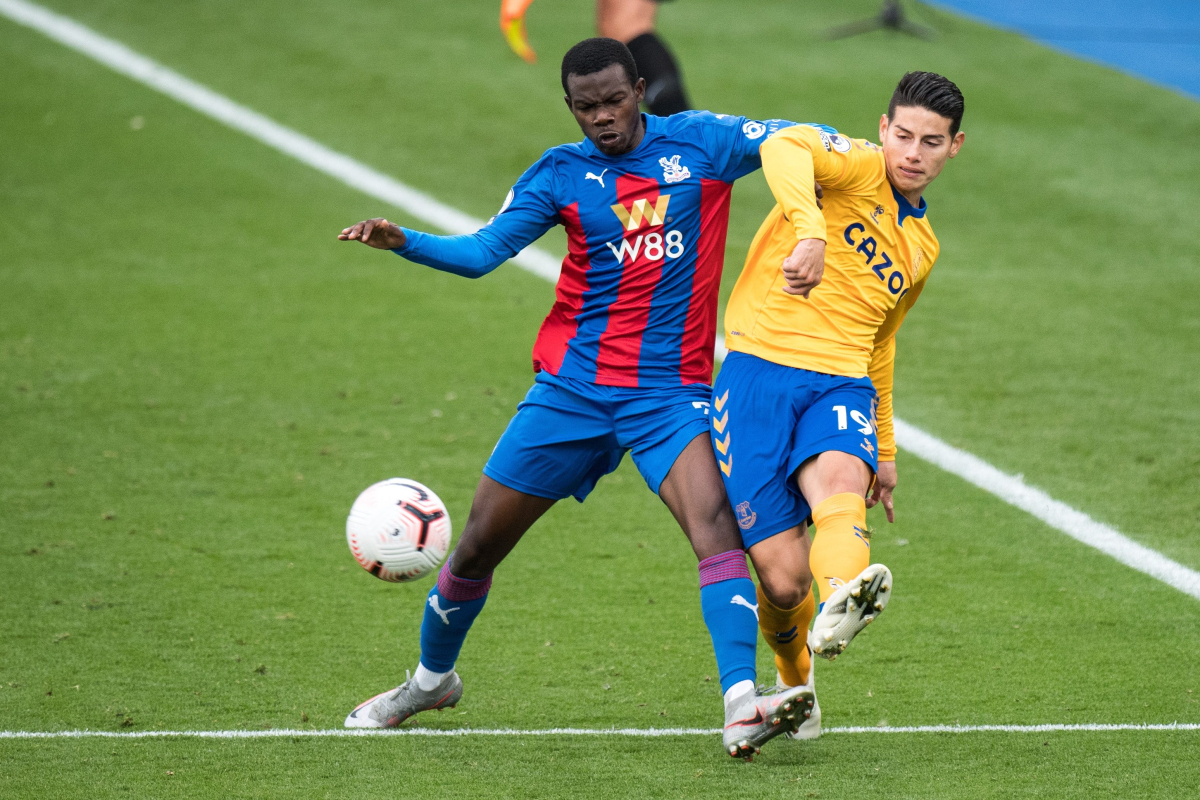 Photo: Getty Images
A move too soon could put a significant dent in his development as a player, like when Zaha prematurely moved to Manchester United for £20 million back in the summer of 2013, aged just 20. Waiting for the right moment as Wan-Bissaka did would no doubt be wise. 
Unfortunately for Palace though, should Mitchell continue improving in the way that he has done thus far, then it is inevitable that he will move on to a bigger club in an attempt to make a name for himself at one of Europe's elite clubs. 
Mitchell seemingly has a bright future ahead of him, and it certainly will not be the last you hear of this youngster as he continues to develop into one of the Premier League's most exciting prospects.
By: Reiss Tigwell
Featured Image: @GabFoligno / Matthew Ashton – AMA / Getty Images