Vitinha: Braga's Portuguese Talisman in Attack
The Portuguese league has become a popular place for the top teams around Europe to scout and snap up talent. There is a real focus on this league and especially the Premier League are taking full advantage of this market. In today's piece, we will be looking at a player from Braga who is off to a great start this season and the striker goes by the name of Vitinha, full name Vitor Oliveira.
Vitinha, is a Portuguese international who has featured in the U18 & U21 squad and has come through the ranks at his club Braga. Last season he scored 7 goals in 24 appearances however, this season he is off to a great start by scoring 3 goals in 7 games he has featured so far this season already. In terms of his market value, according to Transfermarkt, he is valued at approx.£7.2M however, if he continues to excel at Braga, then we are looking at this value to rise over the season.
Profile:
Name: Vítor Oliveira (Vitnha) 
Age: 22
Nationality: Portuguese  
Height: 183CM
Position: Striker
Preferred Foot: Right
Vitinha is a centre forward who likes to run into the channels as well as operate in the central spaces. We will review some video footage of the forward but also go into some data analysis which will help build a profile of the player.
Data Analysis
First of all, we look at the Goals VS xG in the Primeira Liga as we compare the forwards in the league. Vitinha is ranked lower than the other strikers on the list here however, what needs to be considered is that he is up against some powerful strikers in the league such as Mehdi Taremi from Porto & Goncalo Ramos from Benfica. Vitinha's goals have contributed to Braga's 2nd place standing in the league so far and the team is currently unbeaten.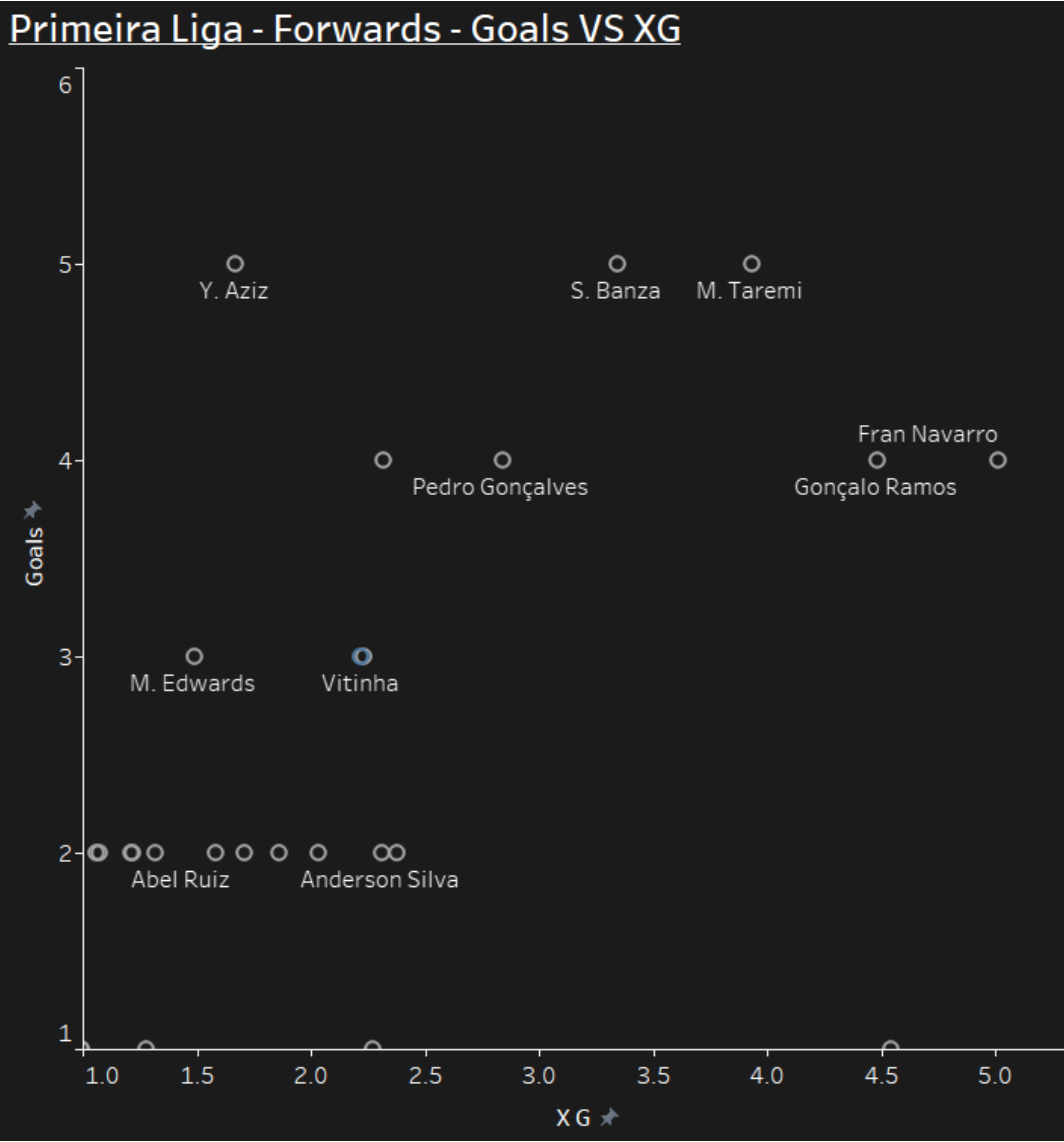 Now we will be reviewing the forwards' touches in the box VS successful attacking actions per 90. Vitinha is ranked just above average here compared to the other forwards in the league. The successful attacking actions are placing him fairly high and the touches in the box are just above average, which could suggest we may spend time in the channels rather than being a complete forward.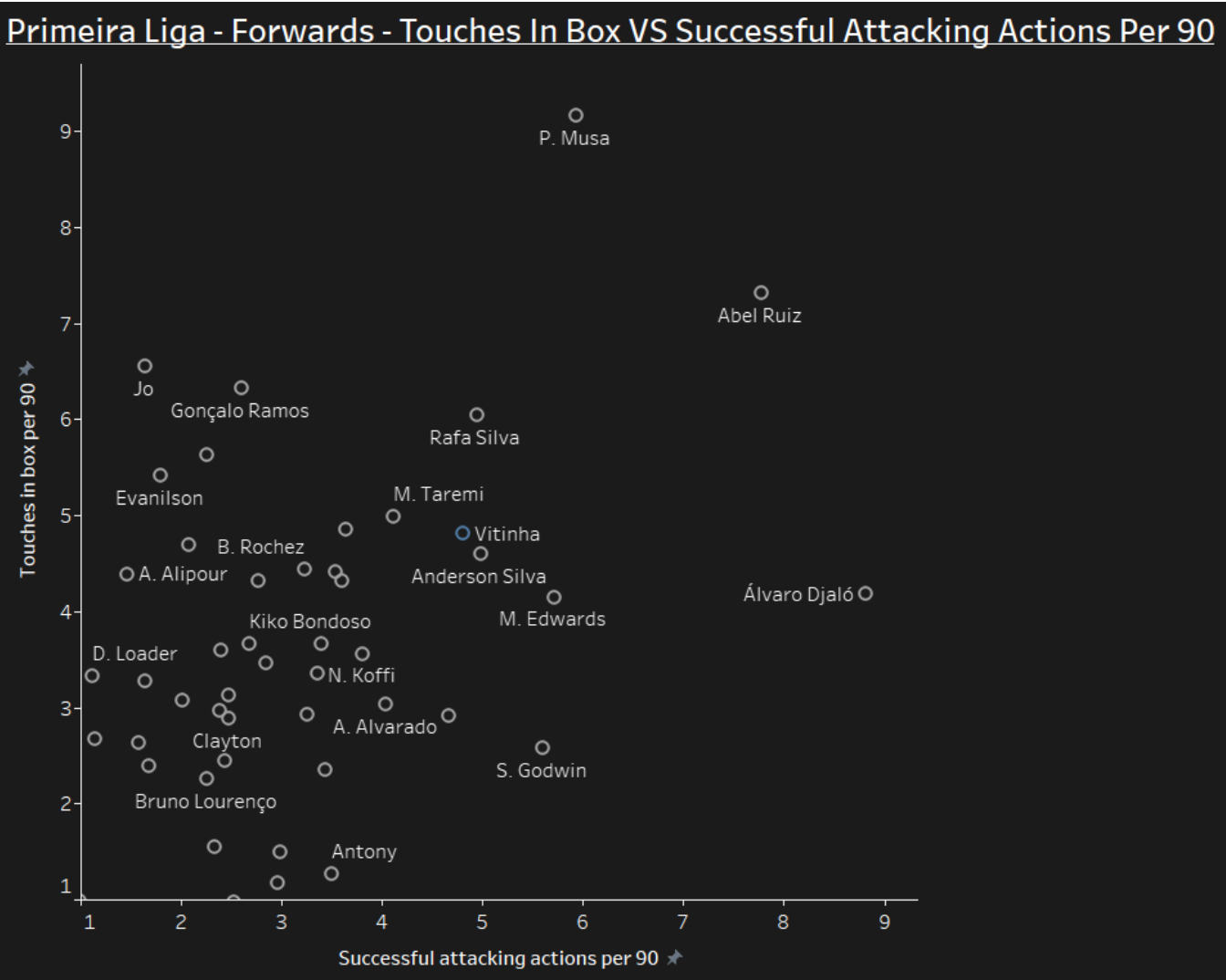 This time, we take a look at the shots taken vs how many were on target. Vitinha is having a high amount of shots on goal in comparison to the fellow forwards in the league but he is just below the 50% mark in terms of having them on target. This could be an area of development for the young Portuguese and could have the potential to increase his goal count.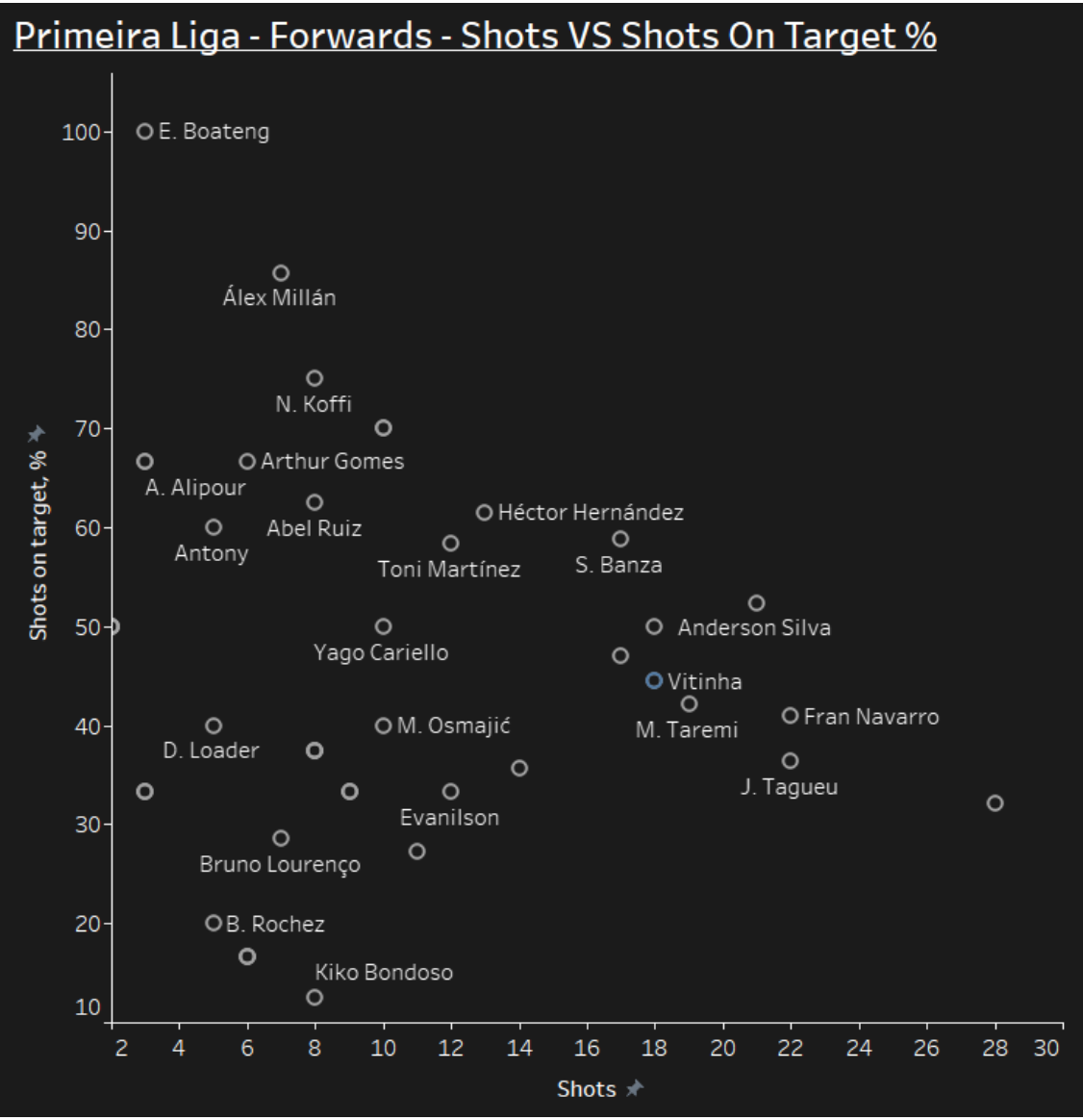 Finally, we look at a more offensive metric, this time reviewing the duels made VS duels won. This should be able to help see which forward is more likely to work for their team, of course depending on the manager's instructions. Vitinha is just above average on duels made as well as duels won compared to the other forwards in the league. This does suggest that the Braga forward is willing to work for his team.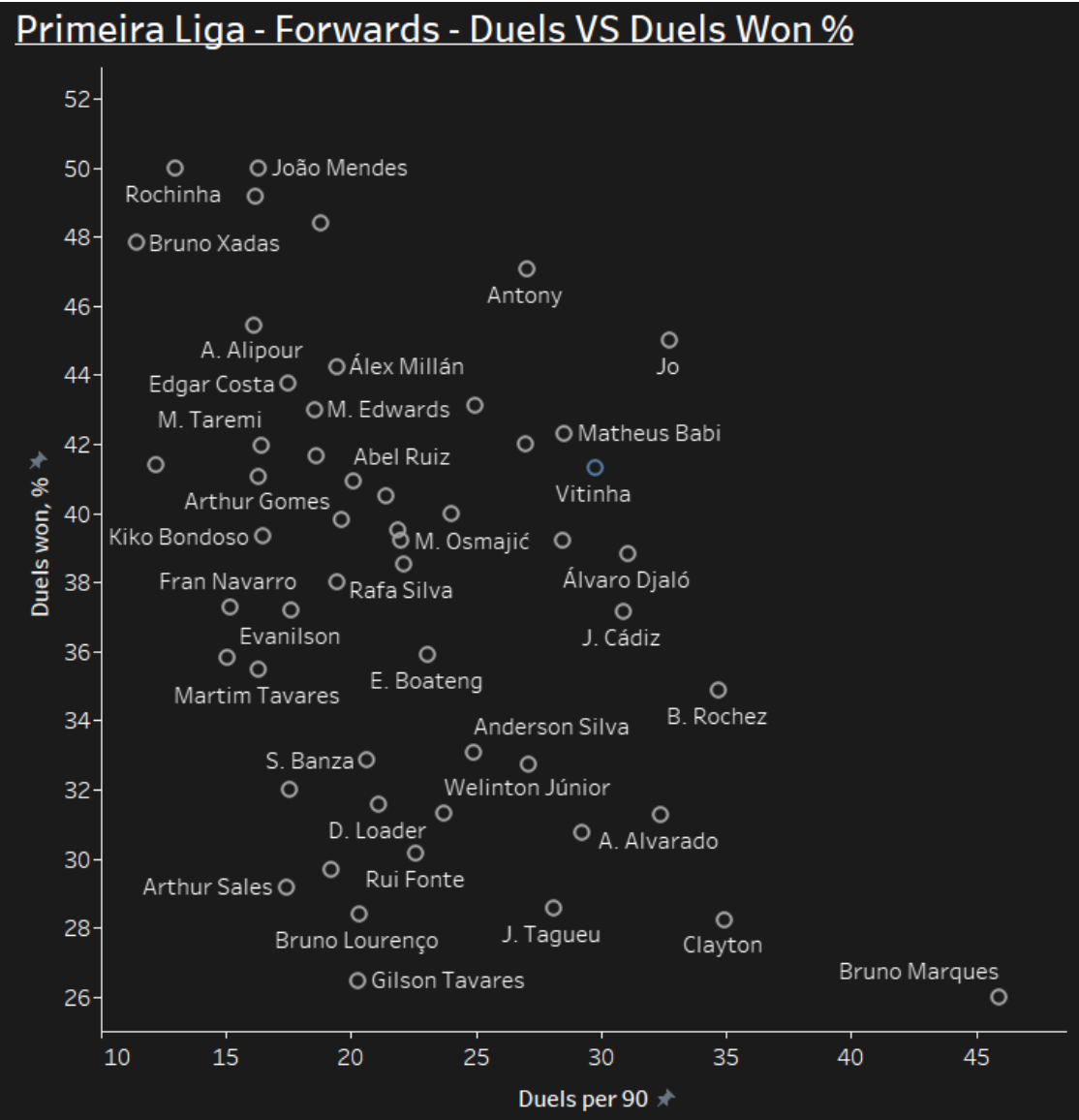 Video Analysis:
In this section, we will cover some in-game video analysis to showcase some of Vitnha's main attributes. In this first video, we can see the work rate the forward has as he sprints back to win the ball superbly for his team. This links well with the duels metrics which we were reviewing earlier and here is an example of the work he puts in.
In this clip, we can see the way Vitnha links up well and finishes with great composure. This coolness in front of goal is great to see and this type of finish can hopefully make him more confident to shoot more often.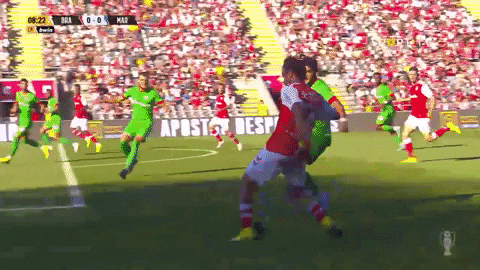 In this clip, we can see that the Braga man is operating in the channels rather than sticking in the middle. This is something that we see in Vitnha quite often, however, he does have good feet which allows him to get past his opponent.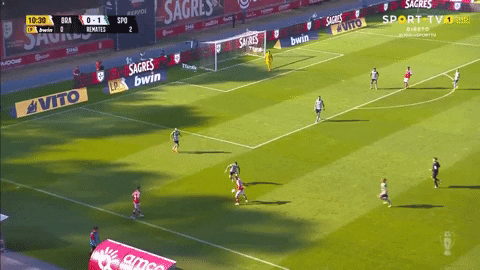 Finally, here we can see Braga on the attack and the 22-year-old finds himself in a very good position and slots it home well. This type of anticipation will be another thing that boosts his game and can look to continue scoring. 
Conclusion
Based on the above analysis, we can see that Vitinha is clearly a player with potential. We have gone over some improvements that he can make in his game but as long as the team keeps creating good chances for him, it seems he is only going to score more goals.
With more game time and work on the training field, this looks like another star which in time will be a name we will be more familiar with. He isn't just a finisher, he is also a team player, which in the modern game is something that is a requirement. It is maybe too early to see what the route for Vitnha is next, but at the same time Braga is doing very well in the league and he could be a part of something special there. 
By: Dhillon Gill / @_iamdhillon
Featured Image: @GabFoligno / Quality Sport Images / Getty Images