Scouting Report: Burak İnce
It is the 87th minute in a game in 1. Lig, Turkey's second division, between Boluspor and Altınordu. The two teams are drawing 1-1, when a ball is played up field on the counterattack. Altınordu winger Ahmet Dereli runs onto the loose pass, squaring a perfect ball to the supporting midfielder.
He takes one touch with his right foot, before calmly side footing past the goalkeeper for the winner. The game itself has no particular relevance, with it still early days in the season, but the identity of the goalscorer does. He is 16.
Players of this tender age are not uncommonly found in 1. Lig. Hacı Ömer Doğru is the youngest, debuting for Sakaryaspor in May 2012 a month after turning 15. Meanwhile future Celta Vigo midfielder and current Turkish international Okay Yokuşlu also began playing for Altay before his 16th birthday.
To that list we can add our mystery goalscorer, although he is something special. We are talking after all about someone who signed their first professional contract at the age of 15 in June 2019 to prevent other clubs snapping him up.
Burak İnce was born on 20 January 2004 in the city of Manisa in western Turkey, to parents Halil and Zeynep. Spending two years in local side Manisaspor's academy, he was picked up by Altınordu in 2015 after impressing in a youth competition. It took a swap of two professional players to persuade Manisaspor to let him go, testament to how highly Burak was rated.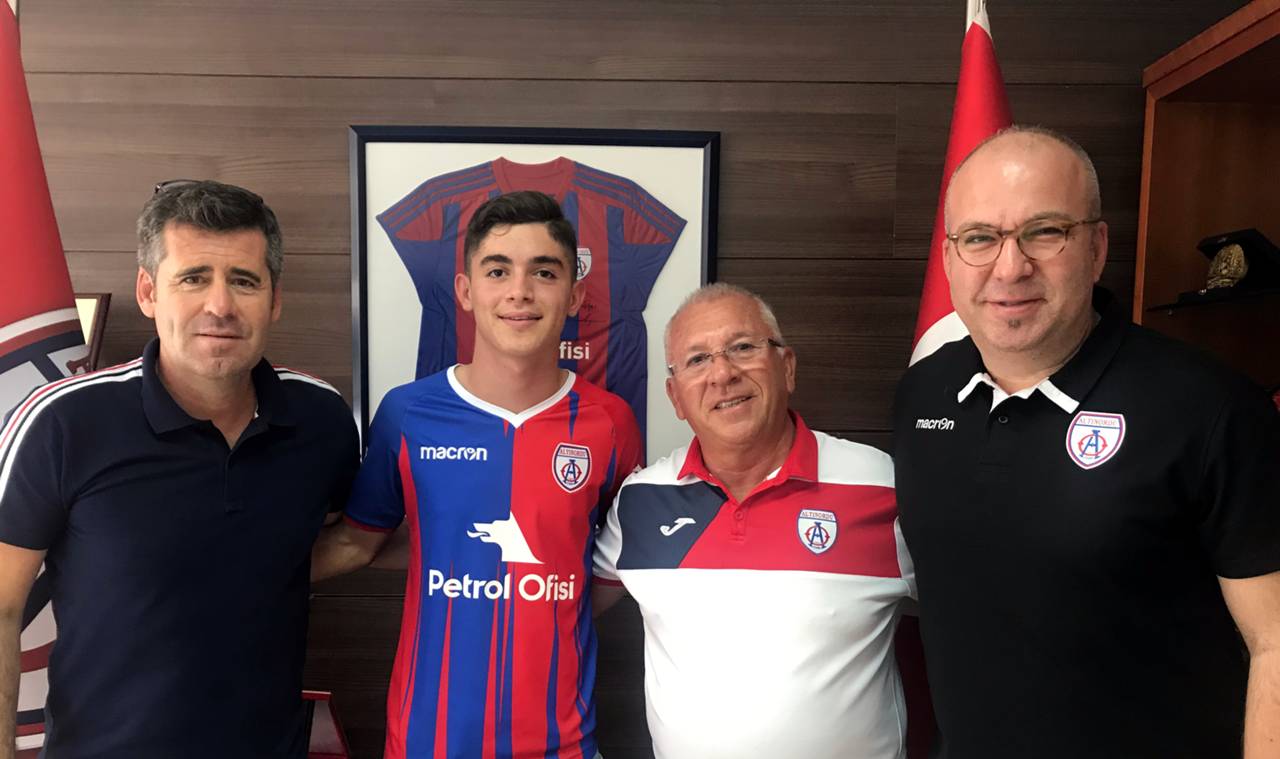 Photo: AA
Altınordu being so keen to acquire young talent is not really a surprise. On the contrary, it is part of their DNA. The club is set up to produce from within, having given the world both Çağlar Söyüncü and Cengiz Ünder in recent years. Despite not playing in the top-flight for half a century, they intend to be in Europe by 2024 with a fully homegrown squad.
Despite this model, it was evident upon arrival that Burak was above everyone else. Such is his ability, he has always played above his age group. In October 2016 he scored his first goal in the U-14 Elite Development Lig, at the age of 12. In December 2018 he finished as top scorer and was named player of the tournament at the prestigious MTU-Hallencup in Germany. Later that season he would help Altınordu win the Elite Academy U15 league after scoring 25 goals.
Possessing a wand of a left foot, Burak is renowned for his shooting, especially from dead balls. Technically he is very strong, with dribbling skills and vision way beyond his years, averaging an 80.6% pass completion rate across his professional games. He may only stand 5'10" and is not the most muscular, but uses this agility and low of gravity to routinely beat defenders in 1 vs 1s.
Burak debuted for Altınordu on the opening day of the 2019/20 1. Lig, coming off the bench for Oğulcan Ülgün with three minutes remaining. A month later, in mid-September, he registered his first goal and assist, both in a 4-1 win over Eskişehirspor. At the age of 15 years, 7 months and 21 days this made him the youngest ever goalscorer in 1. Lig.
Football however is littered with examples of players who score young, are hyped up, but are never heard from again. Burak is not a flash in the pan though. As if to measure his superior talent, take his sole U19 Türkiye Ligi match last season. Facing Fenerbahçe in December 2019, he scored twice in a 4-1 win, despite being three years younger than his competitors. The rest of the season, he was with the senior team.
Altınordu manager Hüseyin Eroğlu believes with Burak the concept of age is not important. "If he is doing his duty at the age of 15-16, he deserves to play. Now, I think Burak is doing his job in the best way in our system, and I trust him very much like everyone else. I think he will keep improving."
Into 2020 and Eroğlu has sought to use Burak on a regular basis. He ended last season with 25 appearances to his name. Despite only starting six times, he only missed five matches after the new year. Eroğlu usually utilises Burak on the left of central midfield in his 4-1-4-1 system, roaming to provide attacking support to a main striker.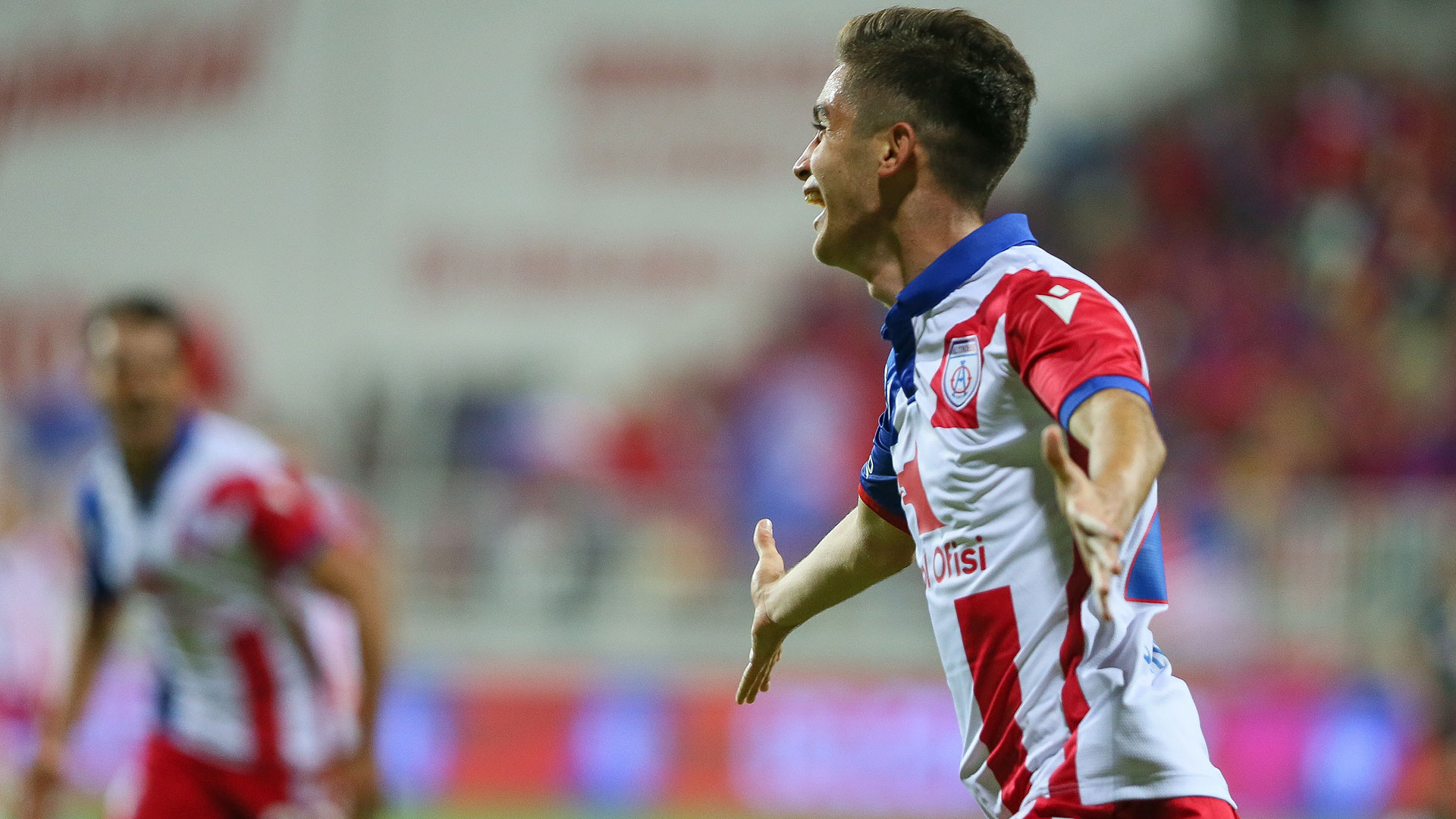 Photo: Emin Mengüarslan / Anadolu Ajansı
The 2020/21 campaign has only seen the importance of Burak to Altınordu increase. During the opening game of the season against Menemenspor he came off the bench with Altınordu searching for a winner. They got it, and it was their 16-year-old wonderkid who provided it. Faced with a free kick some 25 yards out, Burak was left to curl in an exquisite winner off the bar to give Altınordu a victorious start to the season.
He appeared in the next game with Bursaspor, before appearing as a substitute again to win the aforementioned match at Boluspor. Such talent has not gone unnoticed, with agent Ömer Uzun commenting, "Burak is on the radar of all of Europe."
Despite the obvious bias and bravado, there is little wonder. This is a man, not a boy, headed right for the top. In recent months he has been linked with giants such as Bayern Munich and Manchester City, whilst known admirers of Turkish talent in Freiburg and Lille are also said to be keen.
In terms of making this next step, Burak possesses the maturity to keep his feet on the ground. Playing senior football has not fazed him. On the contrary, his game has been elevated.
"Our coach Hüseyin Eroğlu, our technical team and our captains Sinan Osmanoğlu and Berkay Samancı give me a lot of support", he comments, "I tried not to lose their trust. I promise that I will wear the Altınordu jersey for many years. I want to wear the A Team uniform regularly."
Nevertheless, like a scheming politician, the current Turkish U17 international also believes he has it in him to reach the very top. "I want to play in the English Premier League if I have the chance, and then I want to wear the Barcelona shirt in Spain one day," Burak says.
Given his remarkable rise, it is perhaps best if he stays at Altınordu for the time being. Recent history has seen the likes of Enes Ünal and Emre Mor move to big clubs in western Europe only to be loaned out and fall away. It may be better if he follows fellow Altınordu graduates Cengiz and defender Ravil Tagir, who recently joined Başakşehir. It is all small steps.
At the time of writing, Altınordu are second in 1. Lig. Where they finish is anyone's guess, but rest assured their 16-year-old prodigy will be pivotal. This won't be the last you will hear about Burak İnce.
Penaltı kadar rahat attı. TFF 1.Ligde ZORLU sezonun ilk golü 16 yaşındaki genç yetenekten geldi. 84' Burak İnce Menemenspor 0 @AltinorduFK 1 #burakince #gol #altınordu pic.twitter.com/AWnFmbRodT

— 1.Lig Goller (@golleriseyret) September 11, 2020
By: James Kelly
Featured Image: @GabFoligno / Altınordu Twitter