Scouting Report: Dwight McNeil
Dwight McNeil has been starring at the role of left midfielder for Burnley this season, conveying competence in both the attacking and defensive aspects of the game. This has caught the eyes of many who believe he could thrive in an attacking system at the fullback role. Today we are going to analyse McNeil's qualities, and evaluate how good of a fit he can be at fullback.
One of his standout qualities is his crossing ability. Crossing is a prominent feature of the modern game, with Liverpool's fullbacks having completed a combined 450 crosses. McNeil is an excellent crosser, hitting 4.59 crosses per 90 with a 31.16% success rate. In terms of his technique, he gets a good flight on the ball to ensure that it reaches its location.
Another impressive aspect of his technique is the topspin that he creates. This ensures that the ball travels quickly in the air while also creating a dip so it can surpass the defender, but then drop down to the path of the attacker. The 20-year-old hits the ball with the necessary precision so it can reach the defender and create a goalscoring opportunity.
McNeil's crosses from the ideal location. He generates good curve, getting around the first group of defenders, but then zipping back to the attackers on the righthand side to get a free header. (Wyscout)
Another aspect of his crossing technique is his superb positioning and body angles. McNeil places himself in excellent positions and organises the angle of his body well. When he receives the ball, his intelligent positioning ensures that he has plenty of time and space to focus on his target and doesn't need to rush due to defenders pressuring him.
McNeil organises his body so that it is angled towards the target, ensuring that he doesn't have to shift his body or move the ball as he is already facing his target. With his excellent positioning and body organisation, the Englishman can focus solely on his target, which allows him to utilise his technique to maximum capacity.
Aside from crossing, McNeil is an excellent, quick dribbler, completing over half of his 6 attempted dribbles and making two progressive runs per90. He uses his outstanding balance, great off-the-ball movement, and low centre of gravity to cache his direction before beating the man. His dribbling style is rather direct, with progressive carries measuring at 150m per90. 
Excellent dribbling technique by McNeil using his low centre of gravity and technical ability to surpass the Spurs defenders. (Wyscout)
While his passing isn't bad, it is undoubtedly an area that he must focus on to become a more complete player, as evidenced by the numbers below:
McNeil's passing stats: 
Passes per 90 26.49
Passes acc. 73.27%
Long passes per 90 2.09
Average pass length, 20.93m
Average long pass length, 33.12m
Smart passes per 90 0.33
Key passes per 90 0.76
Deep completed crosses per 90 1.36
Deep completed crosses acc. 85.37%
Progressive passes per 90 4.09
These stats depict a player who can pass a ball but doesn't particularly have anything special. While his numbers are exaggerated by the setup that Dyche uses, which generally has lower passing rates, one stat that does stand out is his passing length of 20.93m, which conveys how he always passes with intent, rather than aimlessly shuffling around the ball.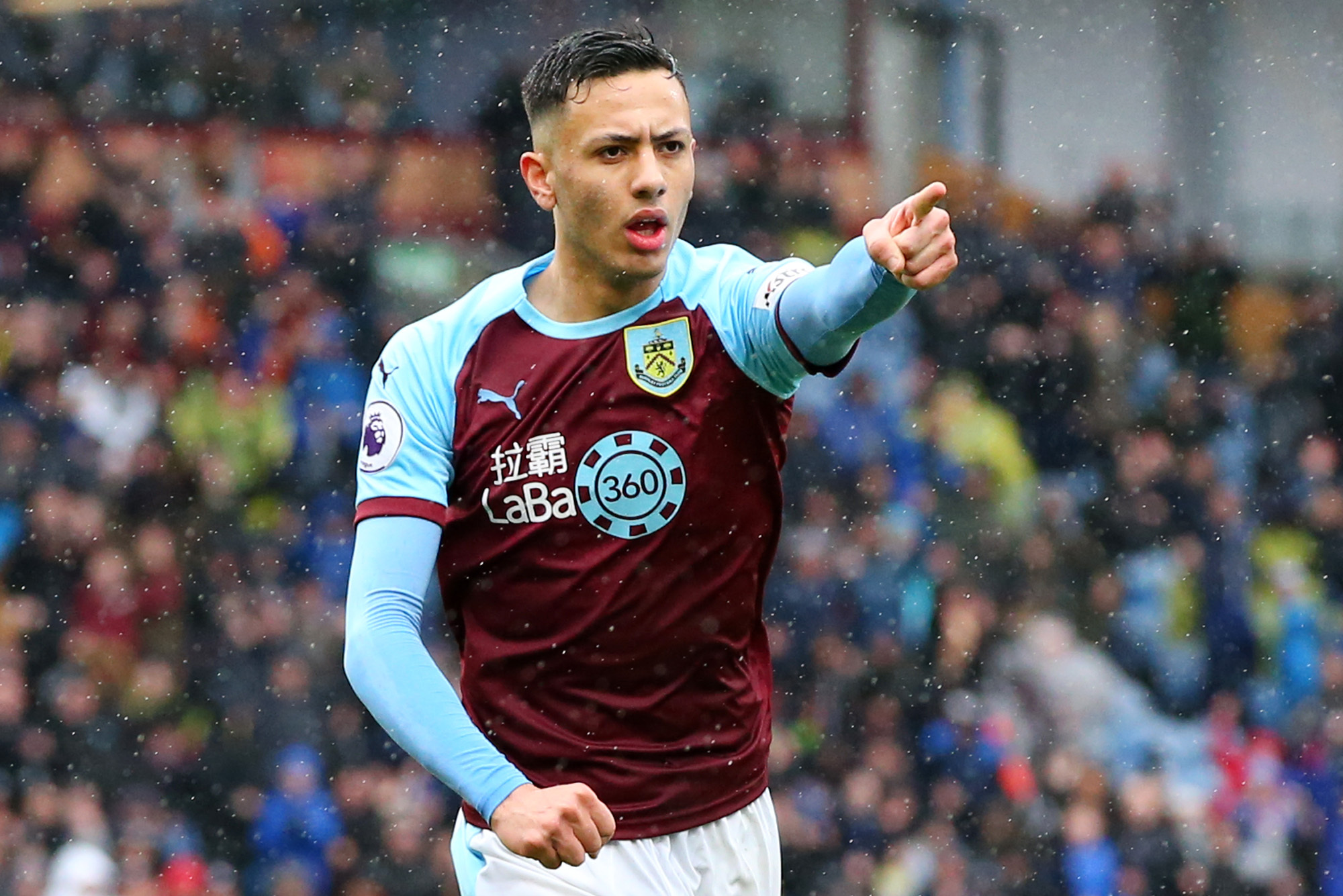 Photo: Alex Livesey/Getty Images
There are certain things McNeil needs to polish before he's ready to start for England, such as his passing and spatial awareness. But these things will come with more experience and practice; overall, he has the offensive characteristics that are needed to be a top left back.
McNeil is also a competent defender, as his positional awareness enables him to sense attackers' movements. He tracks overlapping defenders well, which is depicted in his successful pressure rate stat of 22.8%
Apart from his positional awareness off the ball, McNeil also has the engine to motor up and down the flank with consistent speed, running power and intelligence. As he is deployed further up the field, he constantly engages in pressing, which could allow him to fit like a glove in a top team such as Chelsea or Manchester City, teams that push into the middle third to increase the compactness of the press. 
The emergence of Alphonso Davies this season at Bayern Munich has further demonstrated that, depending on their attributes, wingers can reach elite levels playing at fullback. McNeil has everything it takes to follow Davies's example and become a top-level fullback for a Champions League side.
By: @TacticalFaculty
Photo: Gabriel Fraga