Scouting Report: Myron Boadu
AZ Alkmaar sat level on points with Ajax at the top of the Eredivisie when the season was cancelled due to COVID-19. They had conceded the fewest goals in the league and scored the second most, alongside a Europa League run that saw them reach the last 32 before being knocked out by Austrian side LASK Linz. 
Head coach Arne Slot has assembled an exciting young squad with a number of home-grown talents and an average age of just 24. Calvin Stengs, Teun Koopmeiners, and Owen Wijndal are all academy graduates playing key parts in this season's success story, but it is 19-year-old striker Myron Boadu who has caught the eye and emerged as one of the best young forwards in Europe.
Photo: Beeld Guus Dubbelman / de Volkskrant
His form this season has been excellent, registering 14 goals and 4 assists in 24 league appearances, averaging a goal every 144 minutes. The Europa League also saw him add another 6 goals and 4 assists to that tally, taking his total up to 20 goals and 8 assists in all club competitions. In November, he became the first player born in the 21st century to both play and score for the Netherlands when he found the net on his debut in a 5–0 win versus Estonia.
Despite making his first-team debut aged 18, his emergence in senior football would have come sooner had he not suffered two long-term injuries. He had been included in the first-team squad for the 2017/18 season, before suffering an ACL injury that would keep him out until the final matchday of the season. A month into the 2018/19 season, he broke his ankle and was sidelined for another 7 months, meaning that he also missed the majority of that campaign.
It shows remarkable resolve and determination to suffer two long-term injuries before your 18th birthday and return with the kind of form that has seen him voted Player of the Season by the AZ fans. Standing at 6'0 tall, he has mostly been used as a lone striker in a 4–2–3–1 formation, possessing a deadly combination of pace and finishing ability in a side built to attack with speed.
        Boadu in the Eredivisie 19/20 [Credit: @VillaAnalytics]
First and foremost, Boadu is absolutely deadly in front of goal. He only averages 2.26 shots per 90 but gets into great shooting positions and his 56.6% shot accuracy shows he is often hitting the target. He rarely needs more than one sight of goal, with a conversion rate of 26.4% marking him out as an elite finisher. For comparison, Pierre-Emerick Aubameyang averages 2.41 shots per 90 with a 27.2% conversion rate. 
He has the ability to score with both feet and possesses an impressive calmness in 1 on 1 situations. His shot placement is very good, often able to find the corners even when off-balance or under pressure. The key to him finding good shot locations is his constant movement off the ball when playing off the shoulder of the defender and his intuitive ability to anticipate and find space in the penalty area. 
His success in the box comes from an awareness and agility that allows him to lose his marker with a few quick movements. He reacts sharply to loose balls and his 4.91 touches in the box per 90 ranks highly amongst Eredivisie strikers.
Photo: ProShots
This is reflective both of AZ's style of play, which often sees the ball worked into danger zones to create good shooting opportunities, and Boadu's intelligent striking instincts in tight spaces. This intelligence is also shown in his average of just 0.56 offsides per 90, a very low number for someone who is constantly playing off the last defender and making runs in behind.
We can see below just how effective his pace and movement is when in the final third. In this example versus Sparta Rotterdam, his starting position is in front of the backline but he times his run well to accelerate past and arrive at the perfect time to fire past the goalkeeper with one touch.
His connection with Calvin Stengs has developed to an almost telepathic level. As soon as Stengs gets on the ball in the midfield area, Boadu is on the move, immediately aware of his surroundings and the position he needs to get into to receive the through pass.
Whilst clearly being the main goal threat for AZ, he also contributes simply but effectively to the build-up play, often with one-touch layoffs or passes out wide. Boadu only averages a relatively low 17.08 passes per 90 but is usually accurate, with an 85.3% success rate. He is comfortable coming deep to receive the ball on the turn or with his back to goal in order to progress the ball up the pitch by bringing others into play.
However, it would be fair to say that his style of play is reliant on the creativity of the players around him, such as Stengs and Oussama Idrissi, rather than his own technical ability. He averages just 2.65 dribbles, with a 48.4% success rate, and 0.9 progressive runs per 90.
At times, he will drift wide and receive the ball on the wings before looking to beat his opponent with quick feet and a burst of acceleration, but he is most effective when running into space and looking for the through ball.
He is not a physically imposing striker, winning just 26.5% of aerial duels and 25.4% of offensive duels in total, but with AZ looking to play a short passing possession game they do not rely on his physicality in order to build attacks.
Boadu retains possession well by using his body to shield the ball from defenders and is a strong, powerful runner so rarely gets outmuscled. He would benefit from working on his creativity and aggression, as this would help him become a more well-rounded striker.
He is effective in the press when using his pace to hurry the backline and limit defenders' options on the ball but he could work harder on a more consistent basis. It's worth pointing out that playing in a team that averages 59.7% possession means that he is not required to do a lot of defensive work out of possession. That being said, 1.07 interceptions and 1.41 ball recoveries per 90 are relatively low contributions to the defensive phase.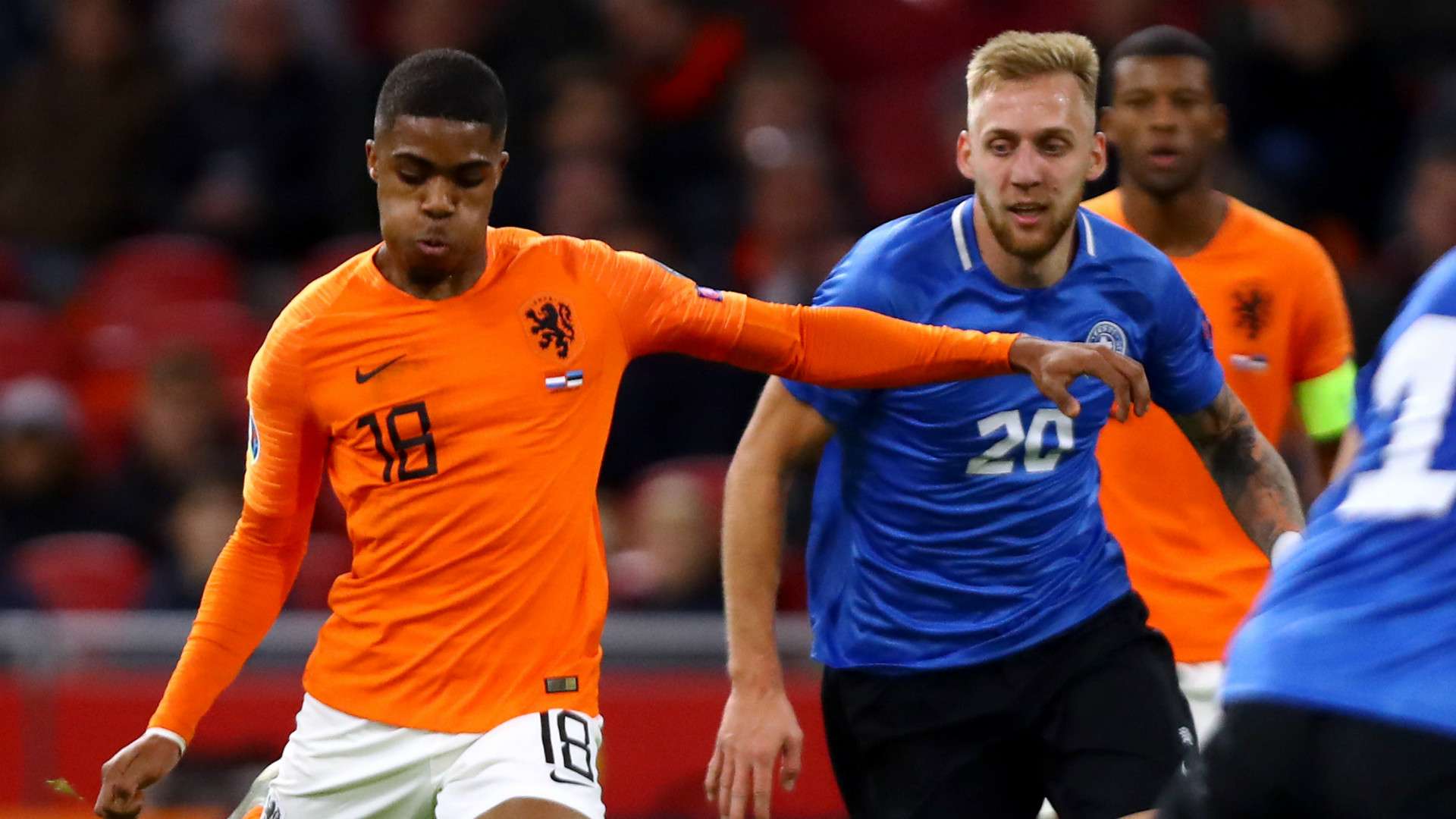 Photo: Getty 
The focus will, rightly, be on his excellent numbers going forward. Of the 54 league goals AZ had scored before the season was cancelled, Boadu was involved in the move for 71% of them. All of his goals this season have come from inside the box, but that is not to say he is only scoring tap-ins.
He outperforms his expected goals by 0.42, showing that he is converting the difficult chances just as clinically as the easier ones.
Conclusion
It is a shame that AZ were not able to see the season through and potentially win silverware with this talented young team. The suitors have already begun emerging for their services of several key players and we should expect to see a number of them move on this summer should the right offers be made. Boadu being the second-highest scoring teenager in Europe this season, behind Erling Haaland, will have put him at the top of the list.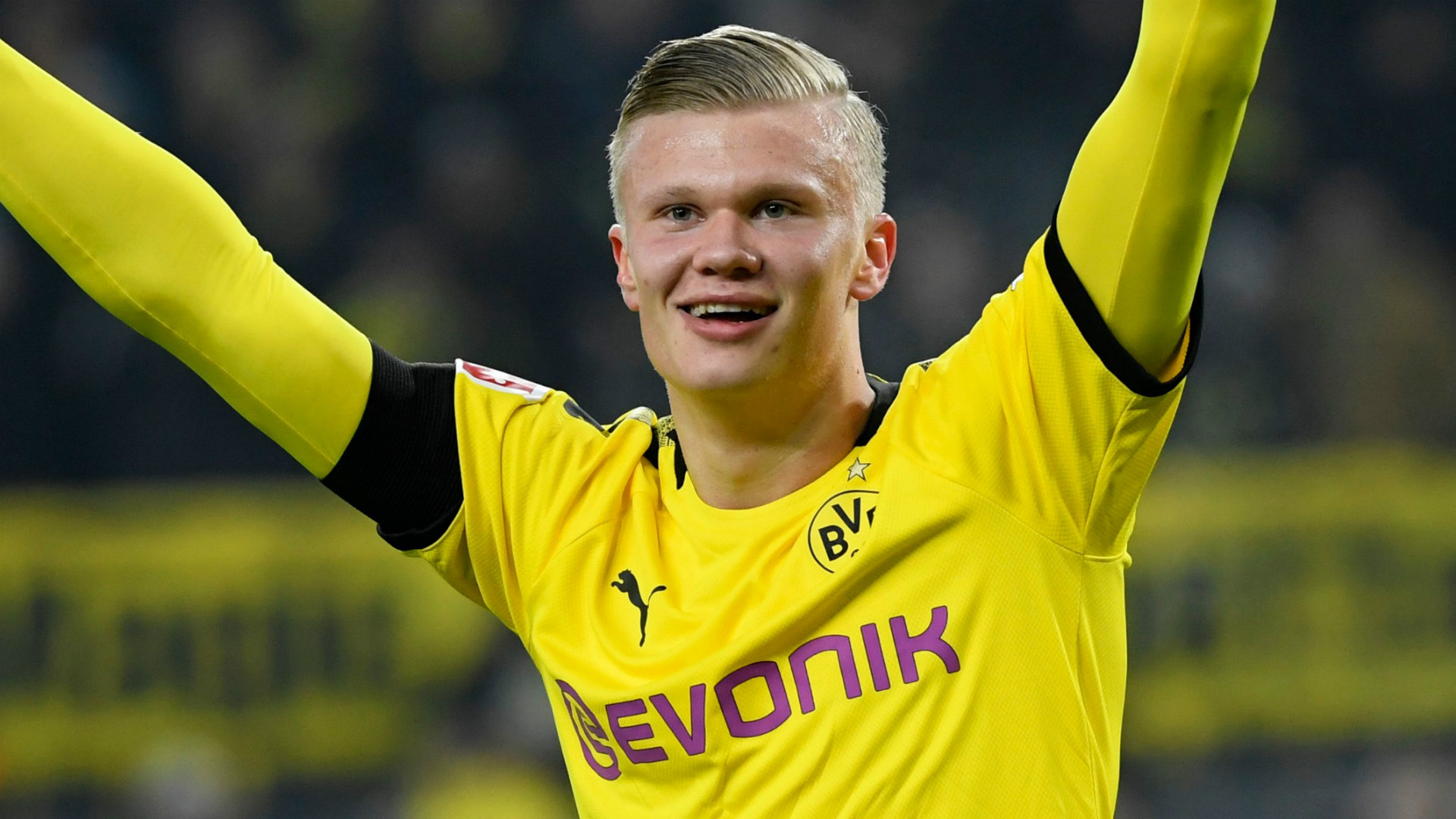 Photo: Getty
There will be question marks over his ability to perform at a higher level, with high-profile Eredivisie imports such as Vincent Janssen, Luuk De Jong, and Jurgen Locadia all failing to impress after big moves on the back of great seasons in the Netherlands.
It's a valid point to raise, but it's unfair to taint Boadu with that same brush at this stage. He has the speed and intelligence to suggest he could keep up with the pace of Europe's top leagues and, at 19, he still has plenty of improving to do. 
After just one almost full season of senior football, it would make sense for Boadu to remain at AZ and continue to gain first-team experience in both domestic and European competition. However, with teams such as AC Milan and Arsenal showing interest it would take a big decision for the teenager to resist the allure of playing his football at the highest level.
By: Fraser Clark
Featured Image: Gabriel Fraga