Scouting Report: Valentino Livramento
Chelsea's world-famous academy are always producing talented youngsters, with the likes of Mason Mount, Reece James and Callum Hudson-Odoi already cementing their place in the first team. We know those players are full of quality. However, many are interested to find out who are the next batch of players are, and one of them is Valentino Livramento. The 18-year-old has been one of (if not THE) standout performer for Chelsea's development side this season, picking up four assists and two goals from wing-back during the current Premier League 2 campaign.
Playing Style
Livramento is very attack-minded, so attacking that he has occasionally played as a winger for the development side, although he spends the majority of his playing time as a wing-back. He usually plays as a right wing-back, however, he can play on the left just as comfortably (as he did against Liverpool on the 19th of February).
As I previously alluded to, Livramento is one of the main attacking outlets for Andy Myers' side. Livramento hugs the touchline and acts as a traditional wing back during build-up play, however, he's more than capable of making runs ahead of the opposition full-back and making himself available for switches of play which allows him to hit low and pacey crosses into the box from the 18th zone.
The England U-20 international doesn't have too much responsibility on the defensive end, and this is a credit to Chelsea's overall shape, which allows him to maximise his attacking output. It's common that Chelsea U-23 utilise a 3 at the back formation, which gives the wing-backs a license to push very high up the pitch and almost act as wingers.
The back three of Dujon Sterling, Dynel Simeu and Levi Colwill along with Lewis bate dropping into the false full-back role occasionally is what allows Livramento to be so effective higher up the pitch, and therefore focus less on the defensive side. However, Livramento still works incredibly hard to get back into position out of possession, which allows Chelsea to transform into a back five, with Sterling, Simeu and Colwill as the three central defenders and Livramento/Harvey Vale (more recently) as the wide defenders.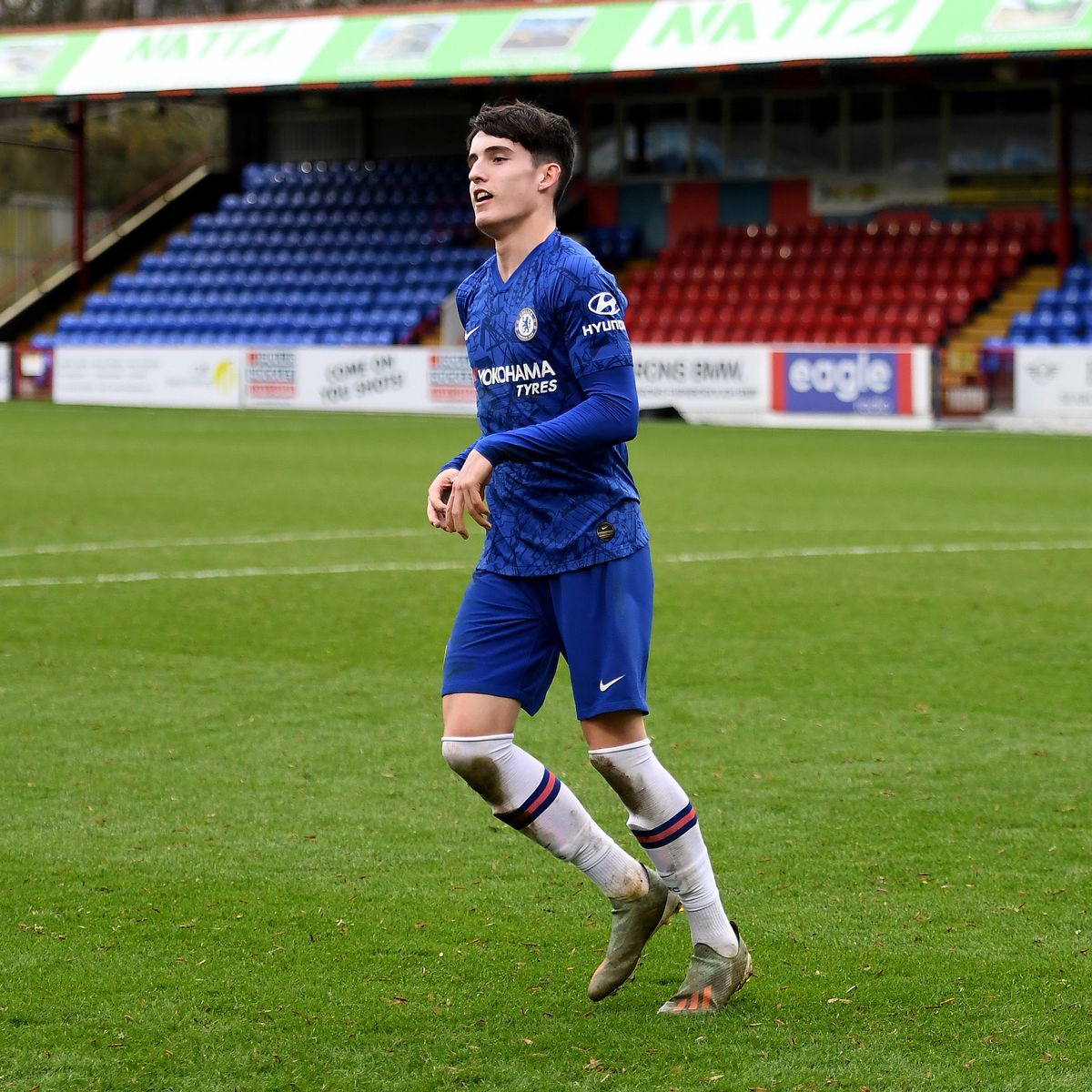 Photo: Chelsea FC via Getty Images
I'd definitely compare Livramento's role to that of Hudson-Odoi's for the first team under Thomas Tuchel. Although they are regarded as "wing-backs" on the team-sheet, they tend to operate as old-fashioned wingers within possession, with the main job of beating the opposition defender and hitting as many crosses/cutbacks into the box as possible in order to supply the striker or late runners. However, depending on how the opposition set-up, Livramento can enter midfield in order to have more of an effect in and around zone 14.
Strengths
The 18-year-old has a lot of strengths within his game, but for me, his biggest (and possibly most obvious) are his aerobic and anaerobic endurance. It's very unlikely that you'll see him tire during a game, he's constantly running up and down the wing at intense speeds in order to be a passing option for team-mates and help out defensively if needed.
Livramento really showcased his elite-level endurance against Manchester United during last season's FA Youth Cup semi-final. During that game, Livramento was the main source of attack for the Blues, but he was also at the heart of the very impressive counter-press which kept Manchester United boxed in throughout the first half. He was also occasionally arriving at the back post to get on the end of crosses from the left (something he does most matches now).
As you've probably guessed, Livramento is a superb athlete, which is also shown by his pace. The wing-back constantly uses his speed to his advantage both in and out of possession. Out of possession, he uses his speed to get back into the correct position and make recovery challenges, and on the attacking end, his pace is utilised to beat his defender in 1v1 situations near the opposition's penalty area. It's quite common that you'll see Livramento knock the ball past the defender and race him, which leads to him getting fouled an excessive amount. 
Another strength of Livramento's is his ability to utilise his body when on the ball. The Englishman is an expert at placing his body in between the defender and the ball in order to protect the ball which makes him an absolute nightmare to try and dispossess when pressing. Body feints are another large aspect of his game. As he isn't the greatest dribbler of the football, he often feints his body in order to stand his defender up and make him flat-footed which allows Livramento to get an extra few metres headstart to utilise his pace and get in front of/across his defender. 
Livramento is at his most dangerous closer to the byline, where he can hit low and hard crosses into the box. These types of crosses of his are precisely accurate and almost always weighted well which is one of the reasons why he creates so many shots on goal for his teammates. He rarely has any real defensive responsibilities, however, when he does have to defend, his body position allows him to successfully defend 2v1 situations.
He always uses an inside body position when there's an attack on down his wing. This allows him to intercept any possible "through balls" outside him while defending any runners inside him in and around the half-space.
Weaknesses
Livramento's strengths definitely outweigh his weaknesses, but there are certain areas of improvement that the wing-back can work on to improve his game even more. I previously mentioned how strong Livramento's low crosses are, but his crosses from further out (that require height) need to be more accurate.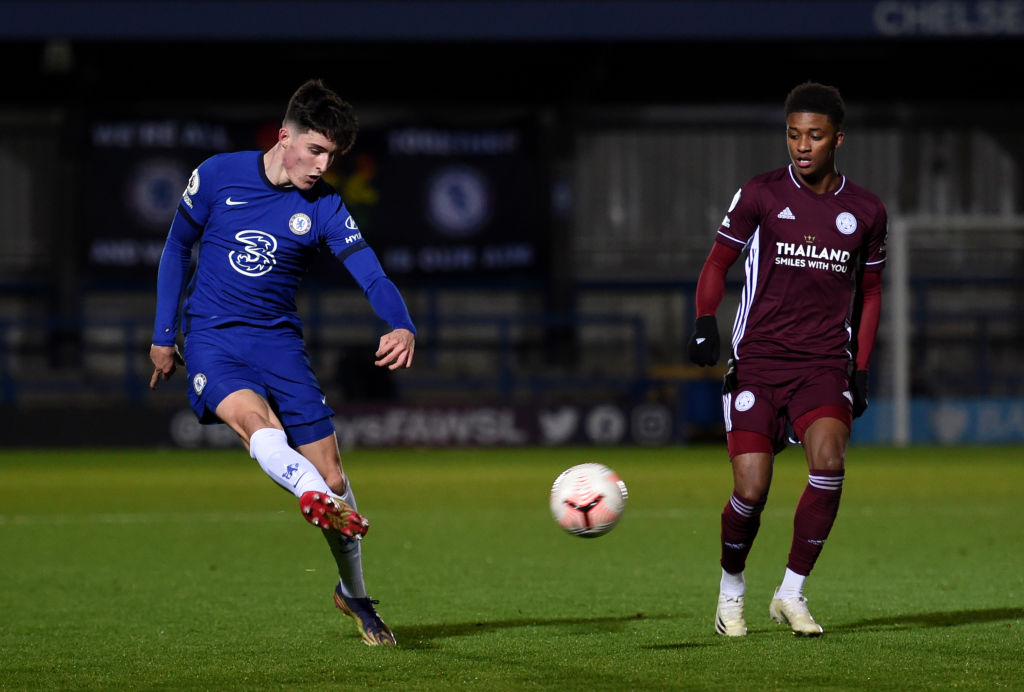 Photo: Clive Howes – Chelsea FC/Chelsea FC via Getty Images
It isn't a massive deal, however, he often hits the first man from those types of crosses, meaning if the opposition can prevent him from getting close to the byline, his real weapon would be eliminated. If he could make those longer types of crosses just as dangerous as his low/cutbacks, then I'm almost certain he'd be undefendable from wide areas. 
Livramento does have some weaknesses on the defensive end, which could be a result of his lack of experience as a traditional right-back and Chelsea's attacking system that allows him to almost play as a winger. When attackers back into Livramento, I feel he can sometimes over-commit to one side which allows the attacker to turn and slip past him fairly easily.
His aerial ability is arguably another defensive weakness due to his 5 feet 8-inch frame, however, there isn't much pressure on him to win aerial duels as the three centre backs behind him excel in the air (especially Dynel Simeu).
Conclusion
Personally, the sky's the limit for a player of Livramento's current quality and potential. His overall athleticism will only be a massive advantage to him in the senior game while his low, driven crosses would suit the right wing-back role under Thomas Tuchel down to a tee. Yes, questions may need to be asked regarding his defensive solidity however Tuchel (like Andy Myers) has shown he doesn't require wing-backs with elite-level defensive capabilities, especially within the 3 at the back formation Chelsea are currently utilising. 
If I had to make a prediction, I'd guess that Livramento would make his Chelsea debut early next season during a Carabao Cup match. Assuming Tuchel continues with his 3-4-2-1 system, Livramento would have little responsibility on the defensive end (apart from goal-kicks, similarly to his role under Myers) and would be put into 1v1 situations near the opposition's box with the aim of hitting as many low crosses into the box as possible, as I previously discussed.
By: Tomas Black
Featured Image: @GabFoligno / Harry Trump / Getty Images