Fiorentina's False Hope Under Rocco Commisso
Whenever there are signs of progression and hope, they quickly manifest into despair and disappointment.
Sadly for Fiorentina supporters, this is symptomatic of their club's history and the 2010s were no different. The arrival of Italian-American businessman Rocco Commisso has brought renewed enthusiasm but the results over the 2019/20 campaign so far suggested that the initial hysteria is no more than false hope.
Commisso's predecessors, Diego and Andrea Della Valle, had sacked Vincenzo Montella in 2015 after the coach had achieved three consecutive fourth place finishes in Serie A, reached the 2014 Coppa Italia Final, and took the Viola to the semi-finals of the Europa League in 2014/15.
Photo: Firenze Post
"It is therefore with great regret that we must recognize that the trust required to continue our relationship together has been lost and, for the good of the club, we have little option other than to relieve Vincenzo Montella of his duties," the club said in a statement in 2015.
"This sudden situation naturally causes organizational problems which we must now resolve as a matter of urgency.
"We would have expected to see the coach behave in a clearer, more respectful and less ambiguous manner towards the club and the fans that have given him so much."
Portuguese tactician Paulo Sousa replaced Montella and the Gigliati led the Serie A title race in the early parts of the 2015/16 season. They eventually dropped down to fifth though and then they registered an eighth place finish in the following campaign.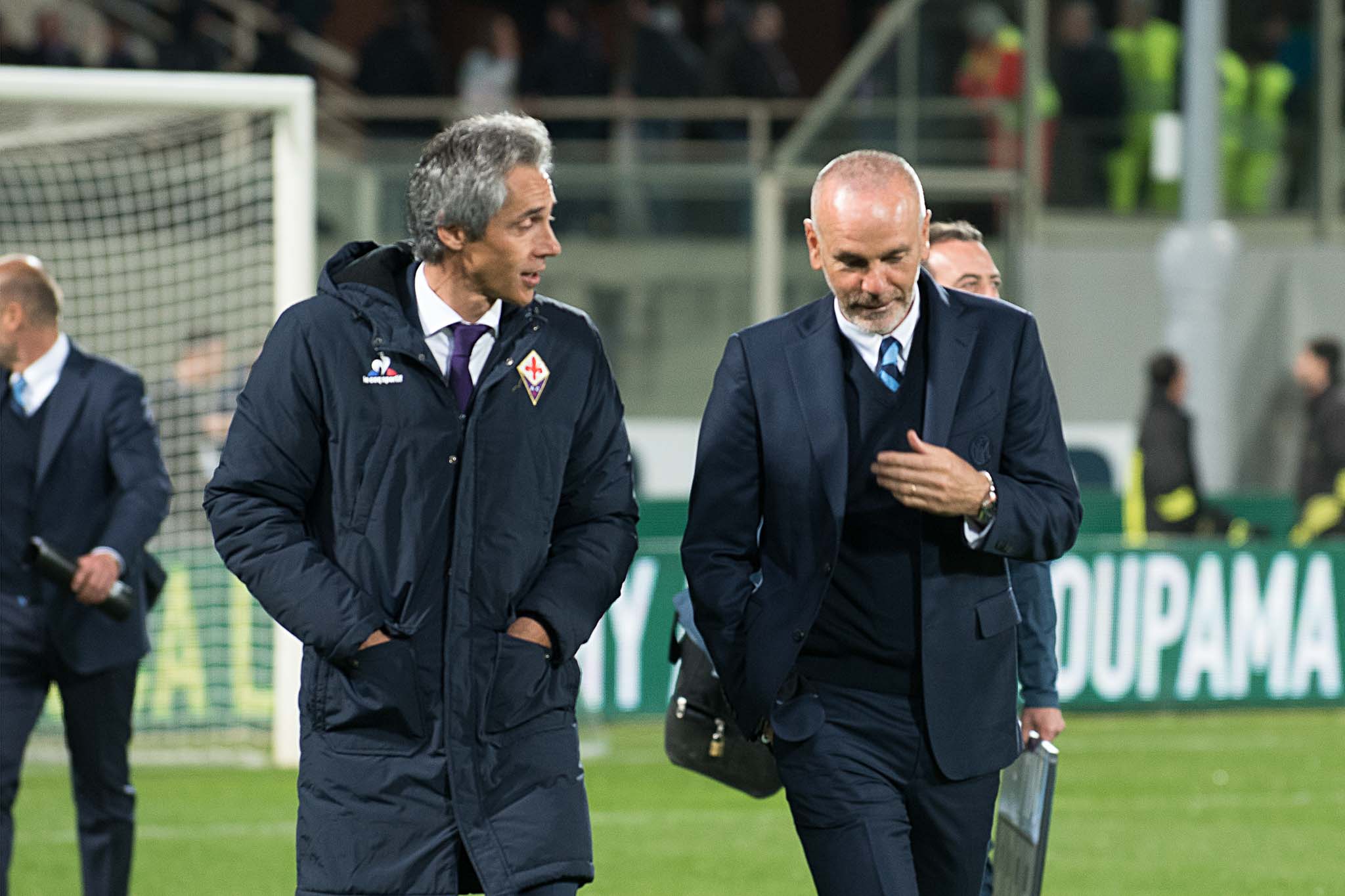 Photo: Fiorenzo Sernacchioli
Stefano Pioli replaced Sousa for 2017/18 and Fiorentina finished eighth in the league but that season is poignantly remembered for the tragic passing of defender and captain Davide Astori.
The 31-year-old passed away in his sleep on March 4, 2018 and it was discovered that he had a heart problem. This shocked the Viola as a squad and a club and Pioli was praised for his man-management under the circumstances.
Eventually the sentiment faded and after a shock 1-0 defeat to Frosinone in Round 31 of the 2018/19 Serie A season, Pioli decided to resign.
This prompted the Della Valle family to reappoint Montella for the remainder of the campaign and the club survived relegation despite not winning a match on his return. In June 2019, the Della Valles ended a 17-year association with the club and sold it to Commisso.
On arrival, the Italian-American businessman talked about being ambitious and making Fiorentina a football giant. After leaving Marina di Gioiosa Ionica, Calabria in southern Italy at the age of 12, he eventually made his fortune as the founder of cable television company Mediacom, and according to Forbes, he is worth $5.1 billion.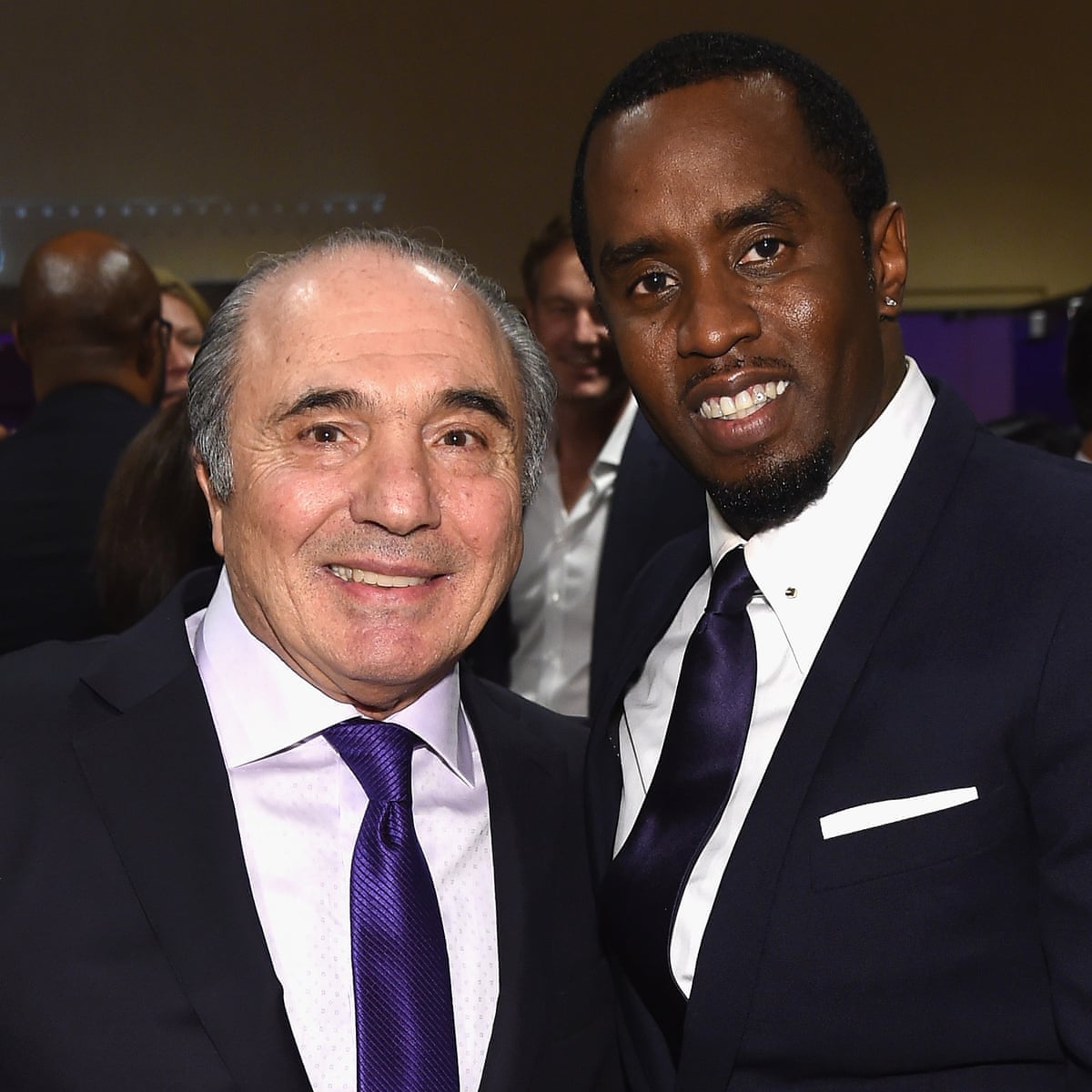 Photo: Getty
He purchased the Viola for a reported figure of around €160-170 million and has spoken of building a training facility as well as a new stadium. It was announced in October 2019 that the new training ground would be constructed in the Municipality of Bagno a Ripoli and it would take two years to build.
Meanwhile, the situation regarding the stadium has been halted by more Italian bureaucratic issues. Commisso has had discussions with the Mayor of Florence Dario Nardella about building a new stadium but there has not been much progress. 
"With regards to the stadium, to the politicians I say: help us, change the laws," Commisso said in April. 
"The biggest problem in Italian football is the lack of modern infrastructure and ownership. I came to Italy to win. I want to bring Fiorentina back to the days when it was one of the 'Seven Sisters' of Italian football. 

"But without a stadium there is no income, and no investments can be made on players."
A month later, the Fiorentina patron still lamented the lack of progress on the stadium scenario.
"There are three alternatives. We can restructure the Stadio Franchi, redo it entirely or create a new one elsewhere in the metropolitan Florence area," Commisso said.
Photo: Stadio Franchi
"We started calling for fast, fast, fast, but now we're at slow, slow, slow. This is the problem in Italy.
"What we need is someone to bring Italy forward. A stadium is made for people, built to watch games, not to be a monument."
The 70-year-old has reiterated his desire to improve things off the pitch, but despite his own personal wealth, the actions taken to improve the team on it have not been rewarding as yet. 
From a footballing perspective, the acquisitions made prior to the 2019/20 season though were players that would either be for the long term or draw cards for the short term, not stars that could significantly transform the fortunes of the team quickly.
French winger Franck Ribéry and Uruguayan defender Martín Cáceres on free transfers from Bayern Munich and Lazio respectively, Kevin-Prince Boateng joined from Sassuolo for €1.5 million, and Croatian midfielder Milan Badelj arrived on loan from the Biancocelesti.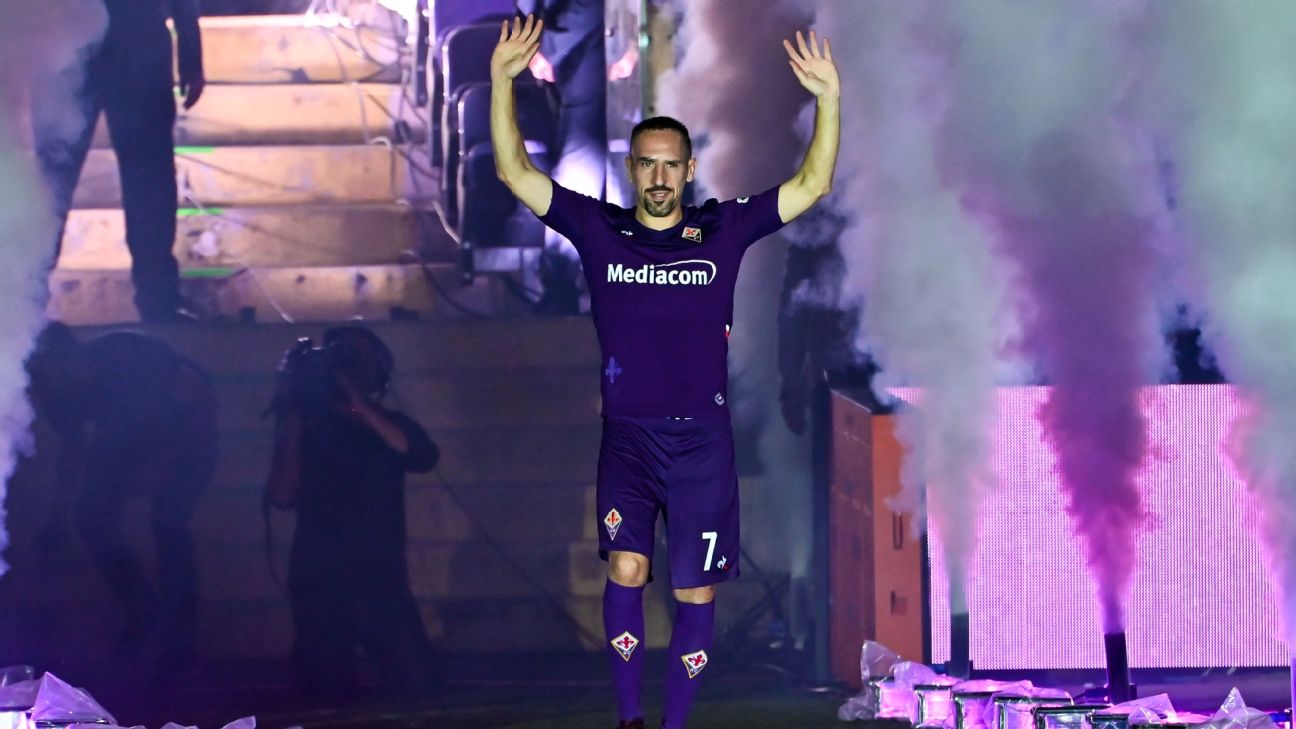 Photo: AFP / Getty
25-year-old Erick Pulgar arrived from Bologna for €9 million while youngsters like Pol Lirola, Bobby Duncan, and Pedro Guilherme Abreu dos Santos also joined.
Commisso decided to keep Montella in the coaching job for the time, who was contracted until 2021, but the results were not satisfactory. After losing 4-1 to Roma in Round 17 of Serie A and having lost five of their last six league games, Montella lost his job with the Viola languishing in 14th place in the table.
Former Fiorentina midfielder Beppe Iachini was appointed for the remainder of the 2019/20 season and more changes to the squad took place in January.
More loan deals were made including Italian striker Patrick Cutrone from English side Wolverhampton Wanderers, Brazilian defender Igor from SPAL, Ghanaian midfielder Alfred Duncan from Sassuolo, and Ivorian forward Christian Kouamé from Genoa.
There a few others that were sent out on loan to other clubs, particularly new signings Boateng and Pedro. The former Ghanaian international had scored just once in 14 Serie A games for the Gigliati and went to Turkish giants Besiktas while the Brazilian striker failed to score in four league appearances and was sent on loan to Flamengo.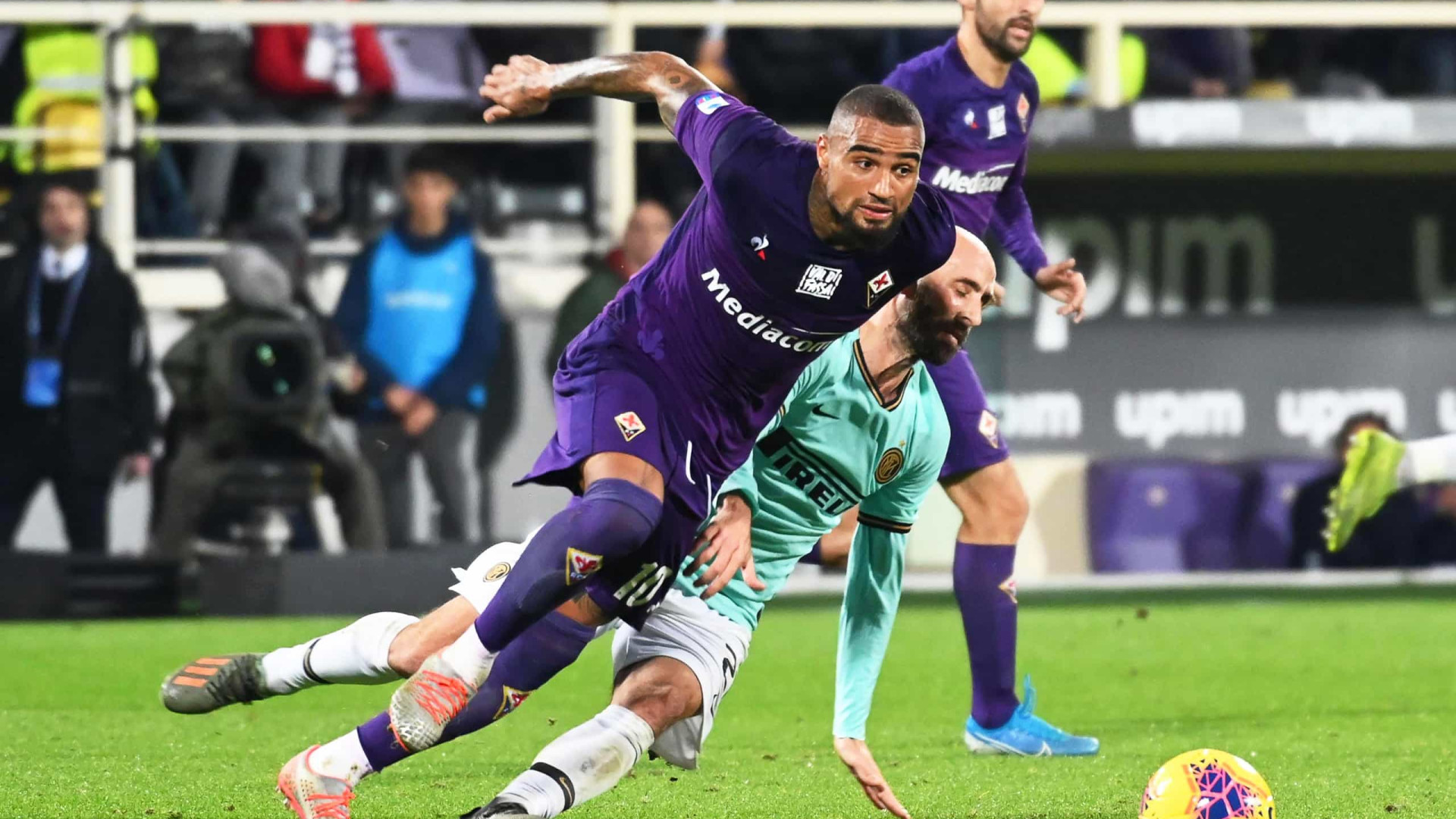 Photo: LUSA
After 34 rounds, Fiorentina was equal 11th with Cagliari on 42 points, and had defeated Torino 2-0. Although it is safe from relegation, the goal for the club before a ball was kicked was to achieve more than salvation.
Iachini has provided some stability but he does not possess the pedigree of a coach who can develop a long-term project. With an abundance of young talent available, he has shown that he can individually improve players, especially forwards, but his football philosophy won't make the team greater than the sum of its parts.
Fiorentina has been linked with tacticians like Luciano Spalletti, Maurizio Sarri, and Ivan Jurić, who have varying degrees of experience, and Daniele De Rossi has also become a wildcard option, but he would present a great risk based on his lack of coaching experience.
Off the pitch, there have been mixed fortunes. Owning a new training facility will give the players a better environment to train in but there has been no official news as to whether the Gigliati will renovate the Stadio Artemio Franchi or a new home altogether. Despite the off-field issues, that should now excuse the lack of progress on it.
2019/20 has been another disappointment for Fiorentina, and although Commisso boasts significant wealth, he needs to turn his ambitious ideas into something realistic and give Viola fans genuine hope.
By: Vito Doria
Featured Image: @GabFoligno