How Chelsea Got Back in Business
On February 22, 2019, Chelsea were leveled with a two-window transfer ban after being found guilty of violating FIFA rules in relation to third party influence and improper registrations of youth players. They were prohibited from signing players in the summer 2019 and winter 2020 transfer windows, with the only exceptions being Christian Pulisic, who was signed prior to the FIFA decree, and Mateo Kovačić, who was signed on loan prior to the ban but with a purchase option included.
It was a tough run of affairs for Chelsea, who lost their best player and talisman Eden Hazard to Real Madrid in the summer. But in the time of COVID-19, where clubs are struggling to pay hefty fees for prime transfer targets, the transfer ban has come as a blessing in disguise.
The summer transfer window hasn't officially opened until, and yet, Chelsea have secured two of Europe's most desired forwards on the market: Hakim Ziyech from Ajax and Timo Werner from RB Leipzig. After a recent run of mediocre windows and underwhelming signings, Roman Abramovich has made a strong statement: Chelsea are back.
Photo: PA Images via Getty Images
Coupled with last year's sales of Hazard and Álvaro Morata for a combined sum of £130 million, Chelsea's lack of transfer activity over the past 12 months has allowed them to enjoy financial freedom in the time of COVID-19 as their rivals are forced to tighten their belts.
In addition, the departures of top-earning veterans such as David Luiz and Gary Cahill, as well as this summer's departures of Willian and Pedro, has freed up plenty of space for them to pursue further big-money transfer targets such as Kai Havertz and Ben Chilwell.
A mere three years ago, things weren't looking so bright. Chelsea had just finished 5th, and the mediocre summer signings of Danny Drinkwater, Tiémoué Bakayoko, and Davide Zappacosta had left them hamstrung both in terms of wages and transfer funds. Abramovich had decided enough was enough: it was time to overhaul the structure of Chelsea's transfer strategy from the ground up.
As noted by sports investing experts Ghost Insights, Abramovich relied on the manager (then Antonio Conte), technical director Michael Emenalo, and trusted scout Piet de Visser. Emenalo used his vast network of contacts to sign some of the most promising youngsters in football, but he saw Chelsea's youth recruitment as a mere economic strategy, often sending them on loan and turning them for a profit. 
The frustration at the underwhelming signings as well as the failed attempts to sign Alex Sandro, Romelu Lukaku, and Alex Oxlade-Chamberlain turned Conte against Emenalo, and on November 6, 2017, Emenalo quit. 
Photo: Darren Walsh/Chelsea FC via Getty Images
Emenalo's vacancy saw Abramovich's long-time advisor Marina Granovskaia undertake plenty more responsibility in Chelsea's transfer dealings. Granovskaia began as Abramovich's PA for his oil company, before joining Chelsea and eventually being promoted to chief executive in 2014. Responsible for a £60 million-a-year sponsorship deal that ties the club with Nike through 2032, the Russian native has built a reputation for being a stern negotiator, earning the nickname 'Iron Lady.' 
However, after failing to agree a contract extension for Thibaut Courtois and missing out on Alisson to Liverpool, it was clear that Granovskaia needed some assistance in the transfer department. Enter: Scott McLachlan.
Since joining the club in 2011, McLachlan ascended the ranks before being named as the club's Chief Scout. Considered to be one of the pioneers of performance analysis in English football, McLachlan is credited with reforming the club's recruitment system, prioritising data analytics and forming a greater synergy between the youth center and the senior squad. 
In an interview with The Athletic, McLachlan said, "What is crazy is that, to pick a moment in time, £269 million was spent in the transfer window in January 2011. How much of that was down to quantitative analysis of the facts? How much objectivity was used in the signing decision? How much involved real scrutiny of the data? If you are going to make a capital investment of £50 million in one player, how are you going to discover what you are getting for your money?"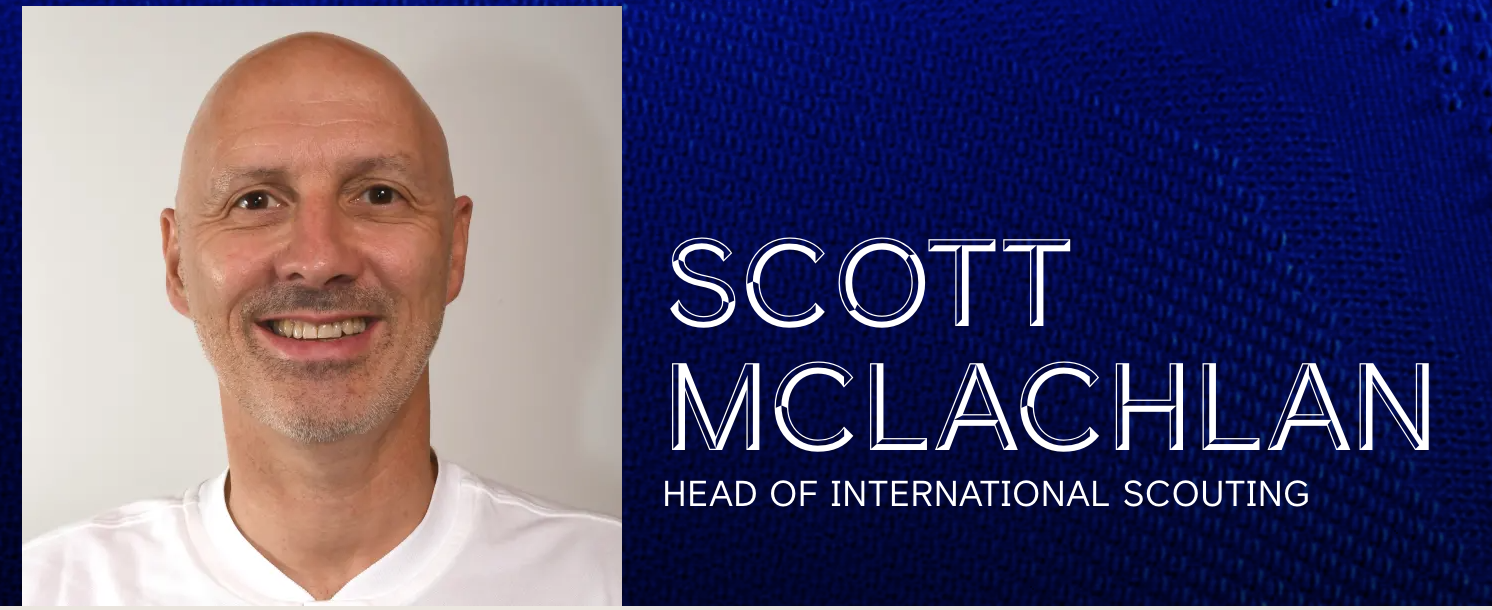 Photo: Chelsea FC
Under his direction, Chelsea began reworking their scouting system with a balance of analysing players by attending games and using digital analytical websites such as Wyscout and other platforms. When this is done, McLachlan contacts Marina, Lampard and Cech to get their opinion on whether the player meets the standards of their target player. After this, Granovskaia takes control for the next step of the process: negotiations with the player's club.
McLachlan has also altered scout instructions to make them maintain a low profile when watching a player. They are told to buy tickets to matches rather than get scouting accreditation in order to avoid calling attention to themselves, to not wear Chelsea attire, and to use coded language to prevent others from deciphering their reports.
"I have about 20 scouts working for me," said McLachlan. It is my job to educate them scientifically, to tailor their observations and analysis to data presentation. I've got to stop them using silly cliches, like the boy does this and that, and get them to focus on trends and averages." 
Aside from Frank Lampard, who works as Chelsea's manager, and Ashley Cole, who works as a coach for Chelsea's U-15 side, another club legend who has taken a backroom role is Petr Čech. As Chelsea's Technical Advisor, Čech has proven vital in convincing players to come to West London.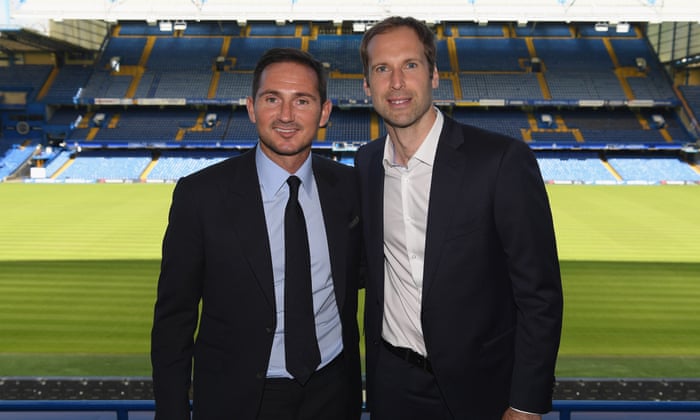 Photo: Darren Walsh / Chelsea FC via Getty Images
Rather than having Granovskaia approach players, as she did under the spells of Sarri and Conte, Lampard and Čech now team up to attempt to convince players to sign for Chelsea. In February, the two club legends flew to Germany to speak with Werner and his family, with Čech, who speaks fluent German, playing a key role in translating and speaking to Werner and his agent, neither of whom speak English. He informed the Leipzig striker about their 'three-year plan.'
According to the Ornstein and Chapman podcast, Chelsea mapped out their medium-term future into three different stages – a year of stabilisation in the top 4, a year to push for the title, and then finally, a year to win the title. The second and third years of the plan, however, come together in a sense, especially considering they will look to make the most out of the pandemic situation.
With a five-point gap over Manchester United, Chelsea look set to seal Champions League football for next season, and with the arrivals of Ziyech and Werner, they have made huge strides in their attempt to challenge the likes of Manchester City and Liverpool for the 2020/21 Premier League title.
By: @dkabstract