How José Bordalás Has Transformed Getafe
There he stood, hair slicked to the side, black jacket waving in the wind as his eyes scanned the Coliseum. The September wind in Madrid was cool, but the football was not. Here, Getafe were on fire.
It comes as a relief that José Bordalás has belatedly begun receiving praise for his management. Unceremoniously relieved of his duties following a promotion-winning campaign with Alavés, his appointment as Getafe head coach was met with contempt. Upon his arrival they sat third from bottom. Of the Segunda. Their victory on Tuesday night brought them to the LaLiga summit. 
Although the season has just begun, their early success comes as no surprise. From Matchday 25 to 37 of the 2018/19 season they incredibly sat 4th, cruelly falling to 5th on the final day. While last campaign saw a similar push for Champions League football, sitting 3rd for three weeks before succumbing to the demands and fatigue following football's resumption, eventually slumping to a respectable, albeit slightly disappointing, 8th. 
With a new season underway, his spat with former Real Betis boss Quique Setién yet again comes to the fore. At the time in charge of Lugo, Setién's side were felled by Bordalás and his pragmatic Alcorcón.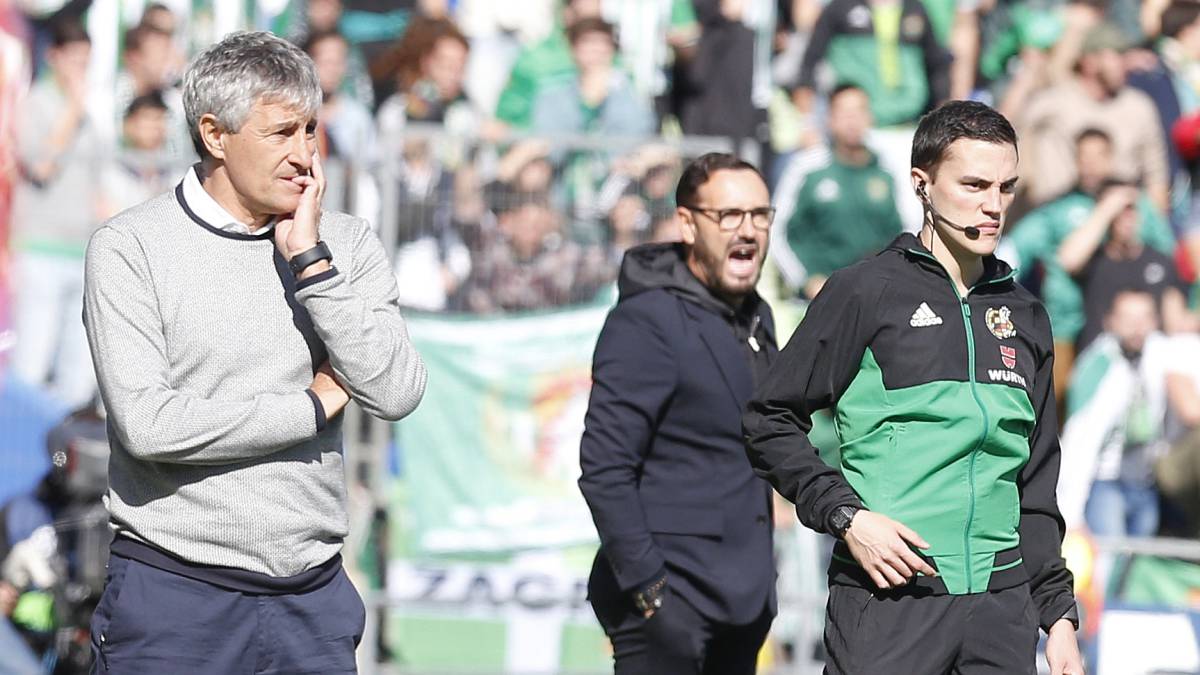 Photo: Dani Sánchez / Diario AS
In what proved a damning press conference that had every football purist nodding their head in agreement, Setién mused that ''We lost to the team that didn't deserve it. They don't play football and they don't allow other teams to play.'' Yet just as with that victory, and the countless others over his 27-year managerial career, Tuesday night's triumph provides Bordalás with even more vindication in his own ideals. 
In the opposite dugout at Getafe's magnificent Coliseum Alfonso Pérez sat Manuel Pellegrini. Not as ardent and firm in his pure ideological belief as others but swayed nonetheless, his Betis enjoyed 70% of possession, completed over 600 passes and registered 10 attempts on goal.
Compare that to the 30% for the home side, their 267 passes and eight attempts on goal, four of which hit the target. For all their proactive football, in games like these the positive tactics are rendered to look naïve. As the hosts ran out 3-0 winners one must think their manager has his eyes set firmly on European football again. 
To compare this Getafe with the Atlético Madrid of Diego Simeone would be doing both a disservice, but would also have a varying degree of truth attached. As witnessed on Tuesday, their willingness to and comfort when sacrificing possession is striking but is also only viable with a tight defence on which to lay their foundation.
Opposite Betis, as has often been the case under Bordalás the 4-4-2 offered little opportunity to the attacking players of the visitors, the front four of Antonio Sanabria, Juanmi, Sergio Canales and Nabil Fekir isolated and dealt with comfortably.
Sitting as narrow and deep as Getafe usually do, the deployment of the midfield four is what perhaps makes Getafe so deadly. Allan Nyom and Marc Cucurella are natural full backs yet at Getafe they are frequently used in midfield.
From this arises two possibilities. With the use of two players playing on the wing of their strongest foot both offer an attacking outlet outside of the opposition full back while also providing defensive stability on the outside of their own, often Mathías Olivera at left back and Damián Suárez at right back.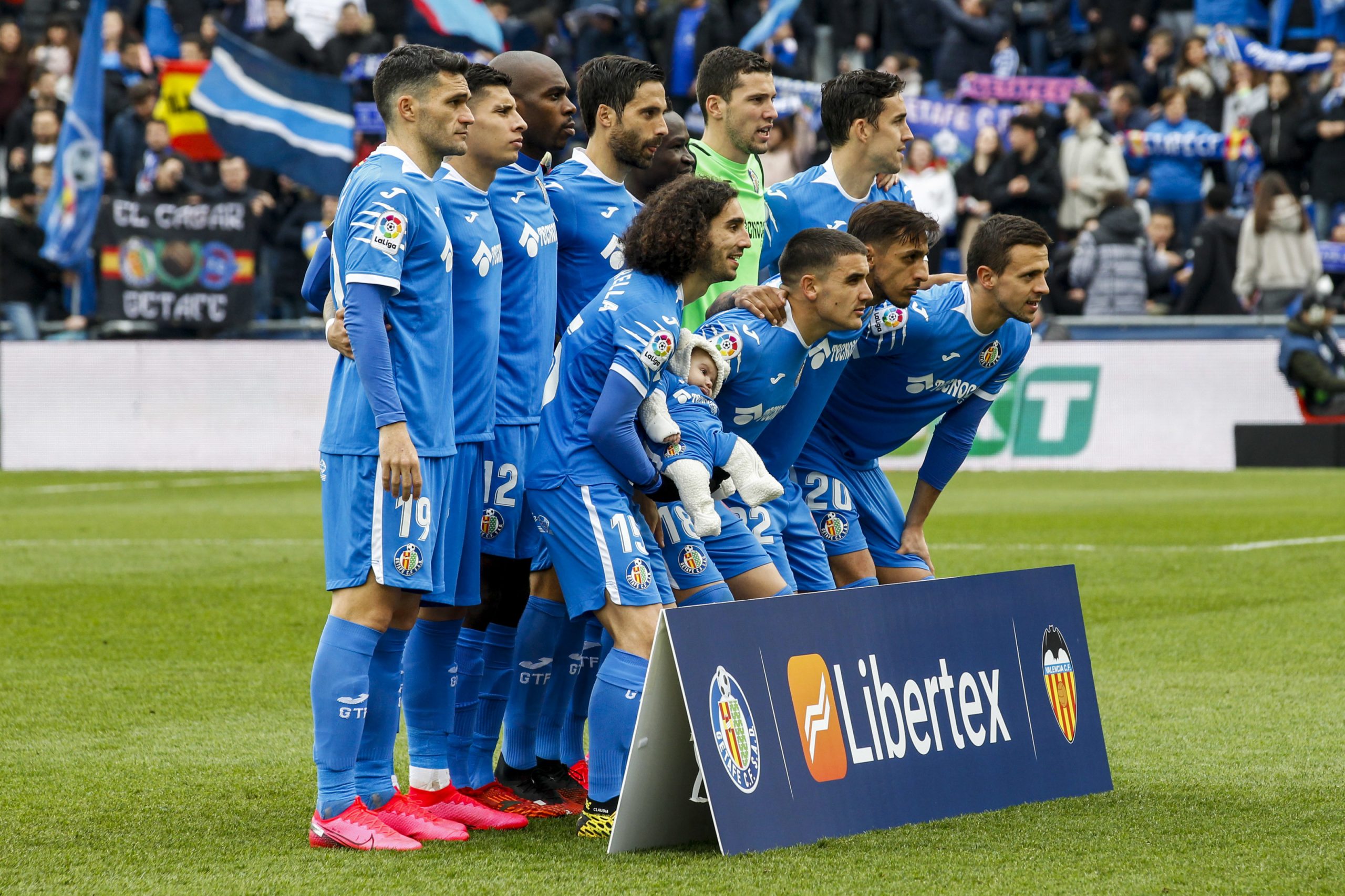 Photo by David S. Bustamante/Soccrates/Getty Images
Conversely, should their teammate overlap from the full-back position either Nyom or Cucurella would invert and play narrow. This midfield compactness shores up the centre of their defence and also hampers the opportunity of an opposition counterattack. With the score at 0-0 inside the Coliseum it is precisely this that enabled the hosts to  break the deadlock. 
Cucurella's cross from the left was flicked back neatly by Cucho Hernández towards Nyom, with the right-back finding himself occupying space down the inside right-channel. Without controlling the ball his first time cross was met beautifully by Ángel Rodríguez, the acrobatic attempt leaving Betis shot-stopper Joel Robles helpless. 
Betis were breached on 13 minutes. On 38 they would be broken. 
On this occasion it was Cucurella's turn to invert from the left. Yet again the eyes of Hernández scanned the empty stadium, finding the energetic former full back who began his drive infield.
Deemed surplus to requirements at Barcelona thanks to the vice-like grip of Jordi Alba on the left-back position, here was the Catalan at the top of his game, flourishing in midfield. Nothing was halting his run as he glided past the challenge of Marc Bartra before thundering an effort past Robles, the shot nestling into the top corner with his weaker right foot nonetheless. 
At 2-0 still Bordalás stalked the touchline, the final nail in the coffin arriving three minutes after Cucurella's astonishing effort as Rodríguez bagged his brace, Hernández his second assist. Three sublime goals from a sublime team took them to the summit, continuing their promising start to the season.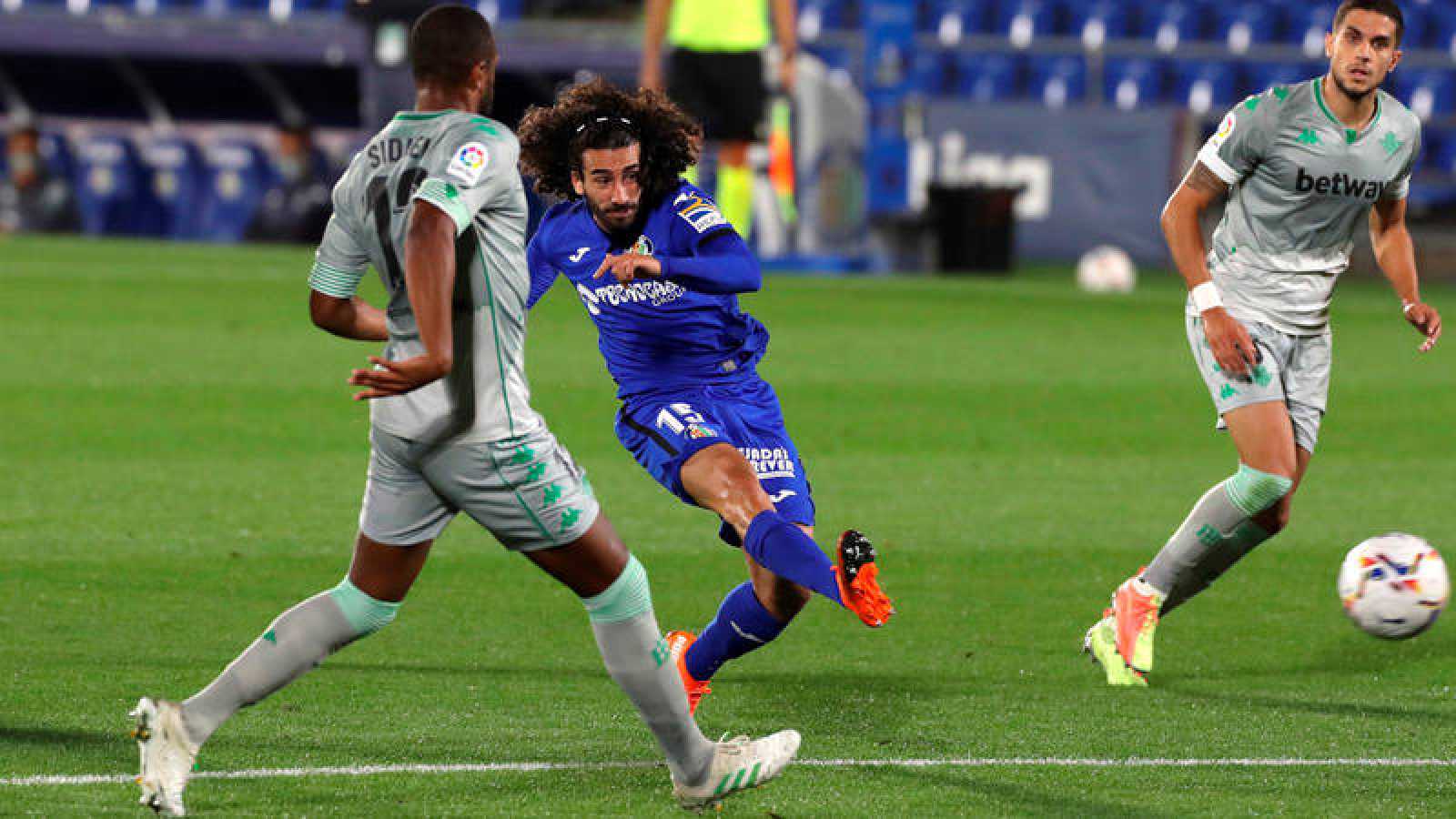 Photo: EFE
From the minnows of Mutxavista to the dizzying heights in Madrid the good times look set to continue for Bordalás. The sprightly, smartly dressed head coach – who is nearing 57 but could conceivably be mistaken for someone 10 years his earlier – has taken Getafe from potential second division relegation candidates to European challengers in four years.
With two seasons punching above their weight already under their belt it remains to be seen how long Getafe can continue in the same vein. With appetising fixtures against Barcelona and Valencia on the horizon, all eyes remain firmly fixed on the Coliseum.
By: Robert Barter
Featured Image: @GabFoligno / Quality Sport Images / Getty Images