Rennes: Cubism, Camavinga and Champions League
The university city of Rennes marries the disparate ideas of academia and youthful inhibitions in a way that transcends the hauntingly elegant gothic confines of its university campus.
Stade Rennais, commonly referred to as Rennes, owe their recent success to three generations of this modest French city's learned culture. From the group of former students who founded this historic football club in 1901, to coaching prodigy and Rennes native Julien Stephan and his deep-lying apprentice Eduardo Camavinga. 
So, with the new Ligue 1 season commencing this weekend and Rennes's unprecedented venture into the Champions League now confirmed, let us take a stroll through the palatial English gardens of the Parc Du Thabor and uncover what makes this club's journey to the pinnacle of European football so intriguing.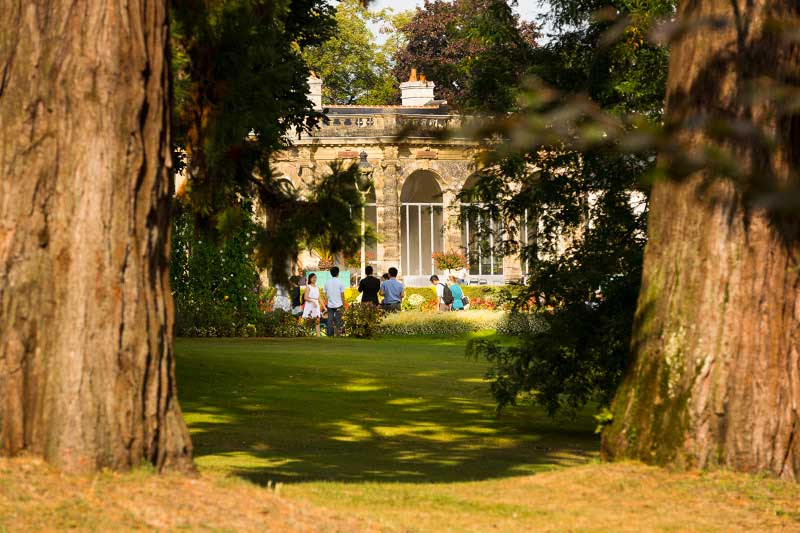 Photo: Destination Rennes / Tourist Office
The works of Botticelli, Rubens and Picasso line the walls of the Musée des Beaux-arts. The deft brushstrokes of a bygone era. Beauty, craft and emotion distilled onto a once blank canvas. It would, however, be lazy of me to try and paint the comparison between Cubism and Camavinga. 
Camavinga is, in essence, a destructive force, the antithesis of football purists, but ultimately beauty is in the eye of the beholder. His combative style of play whilst personified by an ability to screen in front of the defence has its roots in an innate composure on the ball ill-befitting of his tender age.
At just 17 years old, Camavinga has already attracted interest from some of Europe's elite. Such a meteoric rise appears the stuff of dreams, but it is born out of tragedy and goes some way to explaining the Frenchman's decision to snub the likes of Real Madrid and Bayern Munich. A sign of respect for a club and a manager who offered his family a lifeline in their darkest hour. 
Julien Stéphan was manager of Rennes's U-19s team when he made the call to Camavinga's local club AGL Drapeau Fougeres enquiring about the availability of the youngster for a youth tournament with a view to a first professional contract. It was the reprieve the Camavinga's sorely deserved after seeing their passports and personal documents destroyed in a fire at their family home.
On the verge of obtaining French citizenship and a move to Rennes, it seemed as though the midfielder's future had been sealed in the most catastrophic of circumstances. Until Stéphan made 'that' call.
Camavinga's gratitude saw him make a huge impact upon his coaches and his rise coincided with Stéphan's, himself a defensive midfielder in his playing days. This eventually led the latter to hand the then 16-year-old his professional debut against Angers – making him Rennes's youngest ever debutant.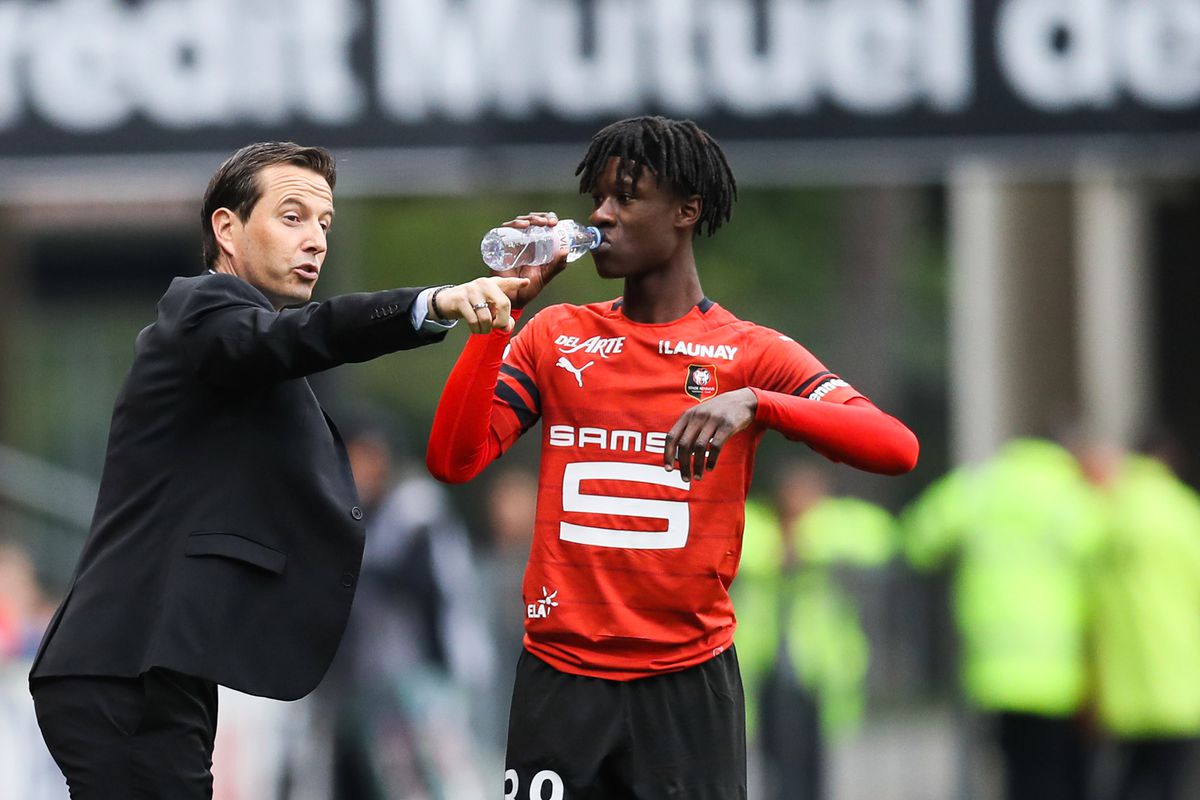 Photo: Vincent Michel/Icon Sport via Getty Images
The 39-year-old manager continues to urge on the side of caution when talking about Les Rennais's prodigal son, never failing to mention the improvements he must make with his long-range passing and finishing. But with the arrival of World Cup winner and fellow midfield compatriot Steven N'Zonzi, Camavinga's development will be closely monitored before he evidently moves on. 
Stéphan, a student of Rennes's culture of academia, is one of the brightest managerial prospects in France at the moment and his highly structured 4-4-2 formation follows a trend that's been gaining popularity throughout Europe over the past couple of seasons.
José Bordalás's Getafe side have adopted a similar strategy, with rigid defensive blocks offset by quick transitions and fluid positional movement. A hard-wired tactical discipline is at the core of Rennes's play and has allowed them to record victories over the likes of Lyon and PSG in recent times. Victory over the Parisians in the 2019 Coupe De France is to date the crowning glory of their methods. 
Stéphan's excellent man-management, a by-product of his time in the academy, has also helped him nurture an environment in which the likes of Camavinga, Ismaïla Sarr and not least Ousmane Dembélé have been able to thrive. Whilst a motivated and carefully nurtured youth intake has already begun to pay dividends, it's Stéphan's reputation for getting the best out of his young stars that will surely pave the way for future success in this area. 
Rennes will not have to wait long to test their credentials this season as they travel to Lille, the team whom they usurped last season by a single point, to secure Champions League football. Stéphan's young squad will, however, be relishing the opportunity to establish themselves as a credible challenger to PSG's domestic dynasty.
By: Sam Tabuteau
Featured Image: @GabFoligno / Tim Clayton / Corbis