The Curious Case of Atalanta's Disappointing Exports
Since Gian Piero Gasperini joined Atalanta in the summer of 2016, La Dea have exceeded expectations and many star players have emerged, with a few of them transferring to bigger clubs. But unfortunately for their buyers, very few of the players who moved from the northern Italian club have sustained their impressive form outside of Bergamo.
It should serve as a warning sign to clubs who are considering purchases of Atalanta players prior to the start of the 2020/21 season. The likes of Robin Gosens, Timothy Castagne, and Duván Zapata have attracted the attention of other clubs, but it remains to be seen if they can hit the heights that they have at the Orobici with another team. 
One of the major departures in the early days of Gasperini's reign was Roberto Gagliardini, who was signed by Inter in January 2017 for a loan fee for €2 million with an obligation to buy outright for another €20 million.
Photo: Inter via Getty
He has contributed with the odd goal – scored five times in 2018/19 and added three so far in 2019/20 – but there are times where the central midfielder has trouble anticipating the moves of his opponents and he can struggle to complete the most simplistic of passes.
Atalanta had finished fourth Serie A at the conclusion of the 2016/17 campaign, and the next stars on the move were right wing-back Andrea Conti and central midfielder Franck Kessié, who attracted the interest of AC Milan.
Conti was a revelation, scoring eight goals and proving four assists in 33 league games, while the Ivorian international found the back of the net six times as a box-to-box midfielder.
Unfortunately, they have not been able to hit the heights that they did in Bergamo. Conti has suffered two serious knee injuries and he has often struggled as a right back in a back four. 
Photo: Getty
Kessié has had consistency issues at the Rossoneri. At Atalanta, he played in a high-tempo team, whereas Milan play at a slower tempo and his lack of technical skills has been exposed.
Since Serie A has returned to action after COVID-19 had broken out, the Ivorian has managed to play his best football at the Milanese club as one of the double pivots in midfield predominantly tasked with ball winning. 
After another impressive campaign, Atalanta finished seventh in Serie A and reached the Round of 32 of the Europa League in 2017/18, and more stars departed after that season.
Bryan Cristante scored nine goals in 36 league games from midfield and Roma purchased him on a loan deal worth €5 million with an obligation to be bought outright for another €21 million. He has not been able to replicate that form with the Giallorossi, largely due to his role in midfield. 
With La Dea, he would play either as a central midfielder or attacking midfielder in a 3-4-1-2 formation, whereas with the Lupi, he has operated in a deeper role in a 4-2-3-1.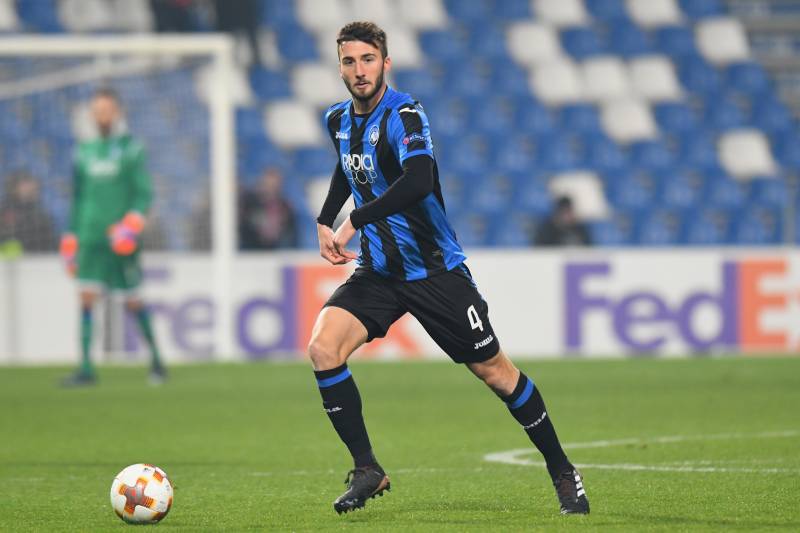 Photo: Getty
Juventus-owned wide man Leonardo Spinazzola played his best football in a two-year loan spell at Atalanta, operating as a left wing-back. He sustained a knee injury in March 2018 though and it was still giving him grief when he returned to the Bianconeri in 2018/19.
After 10 Serie A appearances with La Vecchia Signora, he was sold to Roma in the summer of 2019 and he has struggled to cement a spot in the starting line-up despite featuring 19 times in the Italian league so far this season.
Centre back Mattia Caldara also left Atalanta at the end of the 2017/18 season, and he endured a tumultuous season-and-a-half with AC Milan. 
Juventus acquired him during the 2016/17 campaign, when he eventually scored seven goals in 30 Serie A matches, but he was involved in a move that resulted in Leonardo Bonucci returning to the Torinese club in the summer of 2018 while he switched to the Rossoneri.
Injuries and failing to adapt to back four defense made things difficult for Caldara to settle in Milan and he did not make a single appearance for the Diavolo in the Italian league and he returned to Atalanta on loan in January 2020.
Photo: http://www.imagephotoagency.it
La Dea finished third in Serie A in 2018/19 and only one key player was sold at the end of the season. Defender Gianluca Mancini scored five times in 30 league games, prompting Roma into signing him on loan with an obligation to buy him for €13 million plus bonuses and a 10 percent sell on fee.
He too has had trouble fitting in at the Roman club, looking vulnerable in defense, but he has occasionally played well when used as a defensive midfielder.
Marten De Roon had a spell at Atalanta under Gasperini's predecessor Edy Reja in 2015/16, starring as a defensive midfielder in a 4-3-3 formation, and English club Middlesbrough brought him for €10.5 million. He scored four goals in 33 Premier League appearances but Boro were relegated to the Championship.
He was brought back to the Bergamaschi for €13.5 million and after taking some time to adapt to Gasperini's methods, the Dutch international has played some of the best football of his career, providing cover in midfield and occasionally scoring spectacular goals from long range.
Photo: Getty
Caldara and De Roon returned to Atalanta so perhaps these players have realized that Bergamo has given them a comfort zone and an opportunity to play their best football. 
If the likes of Gosens, Castagne, and Zapata leave La Dea, they will have to adapt to different football styles and formations. Given the attacking nature of the wing-backs, Castagne and Gosens might struggle like Conti and Spinazzola if they have to play in a back four.
Atalanta is not a club with a particularly rich football history but the team has become greater than the sum of its parts under Gasperini and the players quickly buy into his ideas. 
Although La Dea do have some naturally gifted players, the philosophy of Gasperini allows footballers to play above themselves and they have been trained to function in a system that isn't easily replicated elsewhere.
If clubs have the desire to poach Atalanta stars, they need to analyze how these players can adapt to new surroundings otherwise it will be like trying to fit a piece of a puzzle in the wrong place. 
By: Vito Doria
Featured Image: @GabFoligno