Watford's Last-Gasp Escape Attempt From Relegation
Perspective is important in all situations, and when you consider that Watford hadn't won a Premier League match this season before a 2-0 win over Norwich City in November, the fact that survival is in their own hands is quite impressive. Although they are not completely out of it in terms of the odds on English Premier League relegation from Betfair, it's a remarkable achievement to have turned their season around.
Of course, they've done it in classic Watford style, with three different managers having taken charge at Vicarage Road this season. The season started with Javi Gracia at the reins, the Spaniard having led Watford to the FA Cup Final the previous campaign as well as an 11th-place finish in the Premier League. But a poor start to the season, which saw Watford fall into the relegation zone, led to Gracia being given the sack.
Photo: Rex Features
The club turned once again to Quique Sánchez Flores as his replacement, but it didn't work out, with Flores struggling to arrest Watford's poor form. The club were marooned in the relegation zone for much of the season, as the pressure of avoiding the drop seemed to be getting to some of the players and affecting their performances. 
Cue the arrival of Nigel Pearson, a manager untested at Premier League level since he famously saved Leicester City from relegation in the 2014-15 season, before the club went on to win the Premier League title the following year under Claudio Ranieri. The difference was felt as soon as Pearson took charge, with the team instantly looking more organised and each player more sure of himself.
The positive results began to roll in, with victories over Manchester United, Aston Villa, Wolves and Bournemouth helping Watford pick up enough points to put them in a position to emerge out of the bottom three.
Pearson's biggest success in his short time in charge so far came at the end of February when Watford put unbeaten league leaders Liverpool to the sword in a 3-0 victory. It was a result few saw coming, but it was testament to the changes Pearson has effected at Watford since joining the club in December.
The way Watford are run perhaps means that seasons such as this one are likely now and then. Managers are brought in and shipped out on a whim, while extensive scouting and statistical analysis informs the club's transfer policy, meaning they are far from a traditionally run English club.
But Pearson's arrival has  brought a bit of grit to a team that often seemed unsure of its identity under previous managers – players forced to adapt to different styles and tactics to suit each new coach. Pearson has brought things back to basics.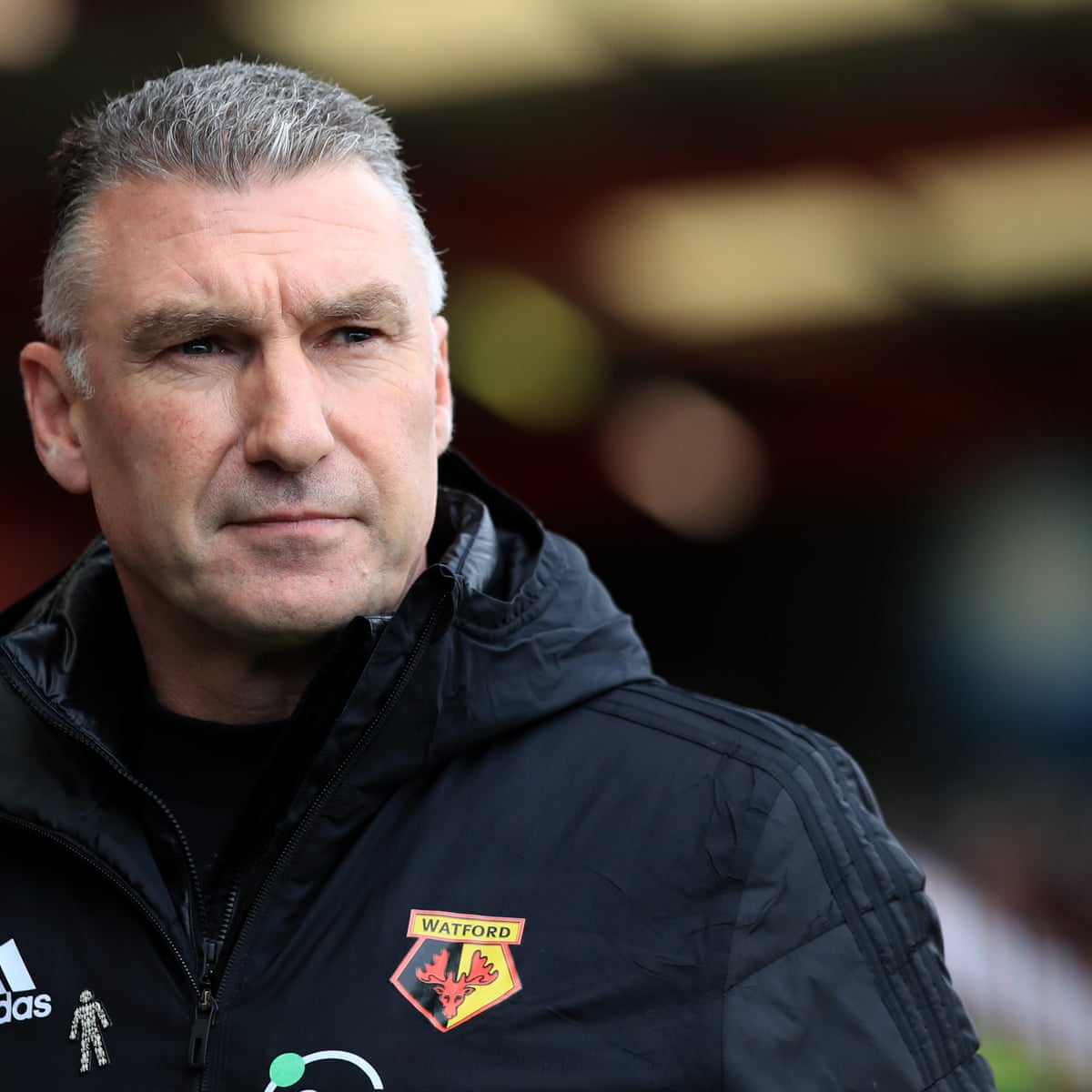 Photo: Getty
The battle to beat the drop this season remains up in the air. Norwich are confirmed as relegated, but the remaining two places could yet go right to the final day of the season. For Watford, it's about not being dragged back into the mire from which they are currently poking their heads out.
Watford currently have two games left to play — their penultimate match coming against a Manchester City side that has largely been excellent since the restart, but with second place sealed and their FA Cup campaign over, has nothing left to play for. Their final match comes against Arsenal, currently three points out of a Europa League spot, but that still has a dying chance to seal sixth place.
In contrast, 19th-placed Aston Villa have yet to face Arsenal and West Ham, the latter of which sealed safety with a win against Watford on Friday, whilst 18th-placed Bournemouth will face Southampton and Everton — neither of whom have anything to play for apart from mid-table finishes. Both Villa and Bournemouth are a mere three points behind Watford, and they'll be looking to put pressure on the Hornets in a desperate bid to stay afloat in the Premier League.
Should Watford stay up, it would be no surprise to see them finish comfortably in mid-table next season, such is the transient nature of the club. But their likely escape from relegation this season will owe much to the heart and determination Pearson has instilled at Vicarage Road.
By: Magda Rapala
Featured Image: @GabFoligno