Scipio Africanus and the Carthaginians: The Flank Dilemma in the Premier League
"I want you to remember that no bastard ever won a war, by dying for his country. He won it by making the other poor dumb bastard die for his country," – US Army General George S. Patton.
As funny as this may sound, the famous general was actually right. But the question is, how do you make the other bastard look dumb? Well… you deploy the best tricks up your sleeve to fool them. Let's rewind back to the Third Punic War when Scipio Africanus ran a "clever trick" on the Carthaginians at the Battle of Ilipa.
Both the Romans and the Carthaginians had armies composed of their well-trained, homegrown soldiers and not-so reliable Iberian allies, almost half/half for each. For a few days, the two armies were camped close to each other and would come out during the day and form up. Scipio always put his legionnaires in the center and positioned his Iberians on the wings, whilst the Carthaginians followed their lead and did the same with their army and engaged in a staring contest.
On the day of the battle, Scipio had his men eat well before dawn, get ready and line up outside the camp, but this time, he reversed his formation and put the weaker Iberians in the center and the legionnaires on the wings. Then he asked them to attack, and the surprised Carthaginians ran out of their camps and automatically formed up the way they had the last few days, assuming that Scipio was up to his usual strategy.
By the time anyone saw the change in tactics, it was way too late, and the legionnaires tore through the weaker Carthaginian wings and turned on the enemy center before the Roman center had even closed with its counterpart. The Carthaginians were already surrounded before their generals could do anything to save the day.
In fact, it reminds me a lot of what is happening in the Premier League this season; where teams tend to make the most of their flanks by deceiving the opponent in more than one way. So in this article, I will take a closer look at the reasons why Premier League teams tend to break into the defensive opponents' areas through the flanks and what helps them to do so.
Given the great competition that the Premier League has in terms of intensity and high tempo, teams are focusing their attention on creating overloads trying to take advantage of their best quality players. This leads us to talk about why the wide area is the most important area that allows teams to gain the upper hand.
Wingers With Great Dribbling Techniques
When talking about that term; one of the best signings that the Premier League has obtained in recent years is Leeds United's winger Raphinha. His effectiveness since his signing with Leeds under Marcelo Bielsa is something to be appreciated.
Below against Norwich City, one of the weaker teams when it comes to the left flank, it was easy for him to score after a series of exciting dribbles. It all started with a low diagonal pass from the left flank into the final third. Daniel James only needed a spin before watching Raphinha running down the right flank and sending the ball to him.
1v1 with Norwich City's left-back was a favorable situation for Raphinha, which in large part will turn into a big chance. Raphinha's agility and dribbling allowed Leeds to take the lead while Norwich's defenders were watching the Brazilian international's skills.
Another scene that comes to mind is Mohamed Salah's goal against Watford. Salah received Roberto Firmino's pass inside the box, which is a difficult situation to score because three players surround him, but the Egyptian player did not have an issue after passing through the Watford trio before suddenly changing his direction back and hitting the ball in the far angle of the target, scoring one of the most beautiful Premier League goals this season.
When mentioning the best dribblers, we should not forget Newcastle's winger Allan Saint-Maximin, whose dribbles often help his club to score goals and get points, whether with a goal or assist. In the season opener, Saint-Maximin was eluded both Declan Rice and Aaron Cresswell, bamboozling them with his quick and unexpected movement, left and right. He eventually opened a space for himself to send the cross comfortably, which landed on Callum Wilson's head.
Despite the great quality that Rice and Cresswell have, they couldn't get the ball from Maximin in that tight space, as the left flank area is one of West Ham's weak areas that was exploited by the French winger.
Creative Wingers and Midfielders
A player's technique helps teams more in improving their attacks and threatening their opponents' target; let's take a look at two wingers and one central midfielder whose technical ability allows their team to exploit the opposing side.
We start with Youri Tielemans — the most explicit and visually astonishing aspect of him is his attacking output in creating openings for others. Since his Premier League debut, only Kevin De Bruyne (195), Jack Grealish (172) and Bruno Fernandes (132) have created more chances from open play than Tielemans (119).
Despite Leicester's poor form, Tielemans seemed to take over the burden of expectation. There are just four midfielders this term who have created more chances from open play than him, and all of them tend to inhabit more advanced roles in their sides. As shown in his high touch and passes number, Tielemans is at the center of Leicester's efforts in possession.
The second example will be the Brazilian international player, Gabriel Jesus. Jesus' performance helped his club Manchester City to create chances and achieve plenty of points. His usage on the right flank by Pep Guardiola was not a coincidence; in 11 games in the Premier League this season, Jesus contributed 7 goals (2 goals and 5 assists), in fact, he contributed 0.74 goals per 90 minutes.
The interesting thing about Jesus' numbers is his xA (2.2) is the difference between his expected and actual assists is 2.8. Against Liverpool, Jesus received a pass from his teammate down the right flank and then managed to bypass two Liverpool players before passing to Phil Foden, who eventually beat Alisson Becker, scoring the equalizer for his team.
The last example here will include Arsenal's winger Bukayo Saka. Saka's numbers (2 goals and 2 assists) in 13 games do not reflect the great role he has been playing this season, but his great skills and abilities with the ball make him one of Mikel Arteta's most important weapons.
Saka helps Arsenal a lot to move into the final third, whether by carrying the ball or with his progressive passes under pressure. This makes opponents gravitate towards him a lot, creating ample space for his teammates in other areas of the pitch.
In the north London derby against Tottenham, it wasn't hard for him to get Spurs' defenders around him before watching Emile Smith Rowe coming in, so he gave him a superb pass that only required him to touch the ball softly to turn it into the net.
The average amount of crosses in the Premier League so far is 146.85 per team, while in Serie A and Bundesliga is 140.5 and 134.6 respectively.
Graham Potter's Brighton Case
Brighton's underlying performances in the last season were a lot better than the actual results they saw on the pitch. They finished in 16th place due to a dangerous combination of wasteful finishing and extremely bad luck. Brighton had a non-pen xG total of 44.6 last season but scored 34 non-pen goals from that. Their underperformance in front of goal of over 10 goals (the third-worst team), behind Fulham and Sheffield United.
Brighton created lots of chances but wasted them — their Big Chance conversion rate (32.3%, also 17th worst), and their shot conversion rate was well below the average at 8.2% (17th worst in the league). However, the chances that were missing last year are now going in. Brighton have improved their conversion rate (12 goals from 12.5 non-pen xG).
Their new signing, Marc Cucurella, has allowed them to implement their game plan well. His occupation of the left flank has given them a new dimension, and he has quickly adapted to the switch in playing style, giving Potter's side more access to the opponents' target. Only Pascal Groß (23), Leandro Trossard (21) had more key passes than Cucurella (15) in his 10 games so far this season.
In their game against Leicester City in the EFL Cup, Cucurella was dominating the left flank. In this scene, he was able to reach that area very easily, sending a precise cross to Enock Mwepu.
Below-average Full-backs in Dribbling
Many teams in the Premier League suffer from poor full-backs. And by "poor" I mean that they are not good enough in the defensive situations, whether in 1v1 situations or when integrating with the team inside the block or even in the reverse coverage.
Speaking of these full-backs, teams like Norwich City, Watford, Wolverhampton, Burnley, Aston Villa, Leeds United and even Manchester United have this type of full-backs.
Here in that Aston Villa-Wolverhampton game, John McGinn (not a quick winger or a super dribbler) easily bypassed Wolves' defender to send a cross that found Danny Ings' header into the Wolves goal.
In this game between Watford and Manchester United, two teams that do not have a good system out of possession, the defensive organization for Manchester United was awful as they were easily manipulated. However, let's take a look at an individual problem: Luke Shaw's poor defending allows Ismaïla Sarr to receive the ball in a dangerous area, and with a powerful shot, he managed to beat David de Gea.
We saw United exploited in a similar fashion in their recent 1-1 draw against Chelsea.
The number of times dribbled past by the opposing player in the Premier League so far is 111.4 , while in Serie A and Bundesliga, where teams allow more space, the number is 105.6 and 113 respectively.
High-quality Full-backs
Full-backs have become so important in modern football, the full-back is no longer just a runner running across the touchline for the whole 90 minutes but arguably the most important part of a football team that really wants to beat their opponents.
Jurgen Klopp's full-backs in Liverpool have been the most clear indication of the importance of the position at the moment, followed by Pep Guardiola's inverted full-backs and Thomas Tuchel's inverted wing-backs as well.
Reece James is enjoying a magical season with Chelsea, and his numbers say it all. He has scored 4 goals while his xG is 1.20, and has provided 3 assists while his xA is 1.80. On the other flank, his teammate Ben Chilwell's numbers are impressive by scoring 3 goals while his xG is 1.14; he has also provided one assist out of 0.77 xA.
Here is a good example of this from the Newcastle-Chelsea game. James relies more on the power of his shot than the accuracy of his ball direction — a rocket launched from his foot is able to tear apart the Newcastle net and open the scoring for his side.
In fact, such goals helped Chelsea to stay at the top of the Premier League table, as they collected 30 points from 13 games, while their expected points is 26.58 points, a difference of 3.42 points. The Blues scored 31 out of only 26.64 xG, and conceded 5 out of 11.92 xGA.
Trent Alexander-Arnold, or as he is called, Mr. Assist, has scored a goal and provided 7 assists in 11 games (966 minutes) this season. His expected goals or assist numbers (0.96 xG, 5.55 xA) say Liverpool know exactly where to put him on the pitch, despite what some pundits who believe he should play in midfield might say.
In the game against Leeds United, a side that literally relies on man-marking orientation, Joël Matip was the free man at that time. His run allowed him to put Trent Alexander-Arnold in his favorite situation, down the right flank. A powerful low cross from a golden foot that needed just a slight touch from Mohamed Salah to beat Leeds United's goalkeeper, Illan Meslier.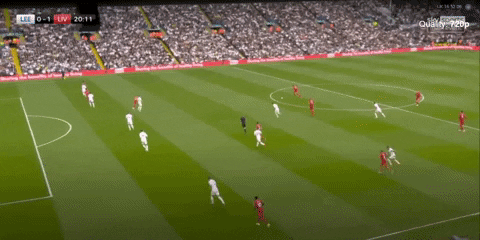 Of course, this is a simple example of how Liverpool put their silky youngsters in good situations using different tricks. But if you really want to see Alexander-Arnold at his best, check out Sadio Mané's goal against Arsenal in their last game and just watch how he sent the cross.
It is not only about the offensive side but also the defensive side, and balance as well. Speaking of that aspect, Takehiro Tomiyasu's performances since joining Arsenal should be commended. Tomiyasu is solid defensively and one of the best fullbacks in the world at aerial duels won, clearances and interceptions.
In order not to forget the last chapter of this branch, let's go to one of the best full-backs in the Premier League, Manchester City's full-back, João Cancelo. The Portugal international is living the best days of his career under Pep Guardiola's leadership, providing 3 assists in 13 games whilst registering an xA of 2.03.
Cancelo helps his teammates with unexpected key passes and it seems that he is the only person who expects these passes to pass so smoothly and in the absence of everyone. In the game against Manchester United he sent a cross on the far post which found Bernardo Silva on its way.
And against Everton, his outstanding pass to Raheem Sterling was enough to put the latter against Jordan Pickford, enabling his side to take the lead before going into the break.
With these flaws that most of the team in England have, targeting them is logical, especially with not addressing their solution since the beginning of the season. Increasing these numbers in the upcoming weeks will mean that the theory is correct.
Only 4 teams in the Premier League have a positive goal difference. And of course, they are the top four teams in the standings — Chelsea, Manchester City, Liverpool and West Ham.
The Carthaginian generals were unable to do anything to fix the situation because it was too late and it seems that the same is happening with clubs in the Premier League. The question remains: can they avoid the Carthaginians' mistakes and defeat Scipio — can they master the flanks?
By: Omar Mokhtar / @OmarMokhtar6643
Featured Image: @GabFoligno / Marc Atkins – Getty Images / MB Media – Getty Images / Lynne Cameron – Man City