Tactical Analysis: Inter Milan vs Liverpool
Wednesday's UEFA Champions League tie saw an intense matchup between two of Europe's best. Tactically, it was a game of two halves characterized by moments of suffering and promise by both sides.
In the end, it was fine margins that saw Liverpool take a 2-0 lead against Inter, putting them in prime position to advance in this year's competition.
Tactical Mechanics
Despite fielding a 4-3-3, Liverpool implemented a staggered 3-1-3-3 press in order to combat Inzaghi's 3-5-2.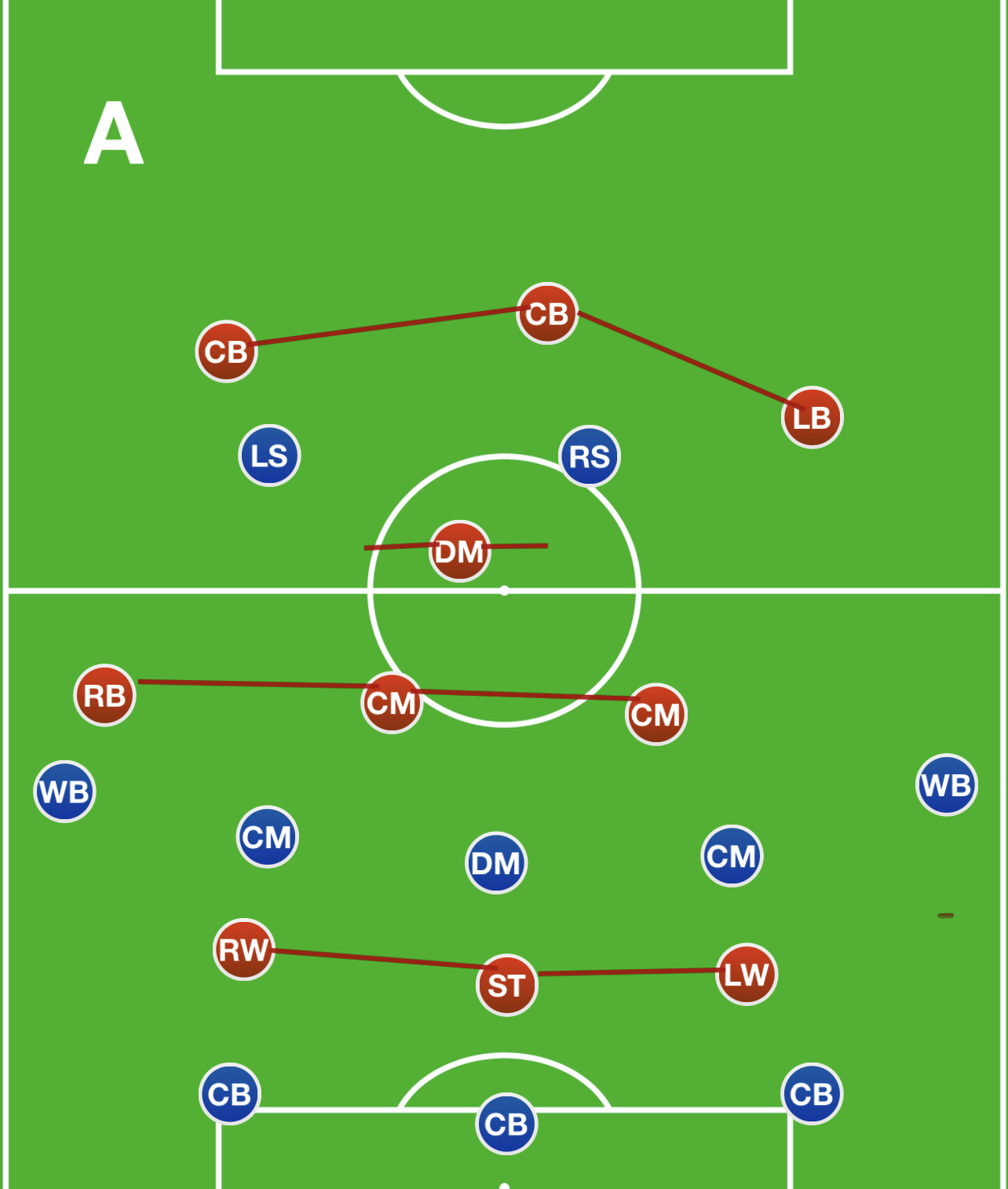 Here, the intensity of Liverpool's press created numerical advantages which made ball progression via short passes near impossible for Inter. As a result, Simone Inzaghi's men shifted to launching their attacks via long balls in behind. How was this done?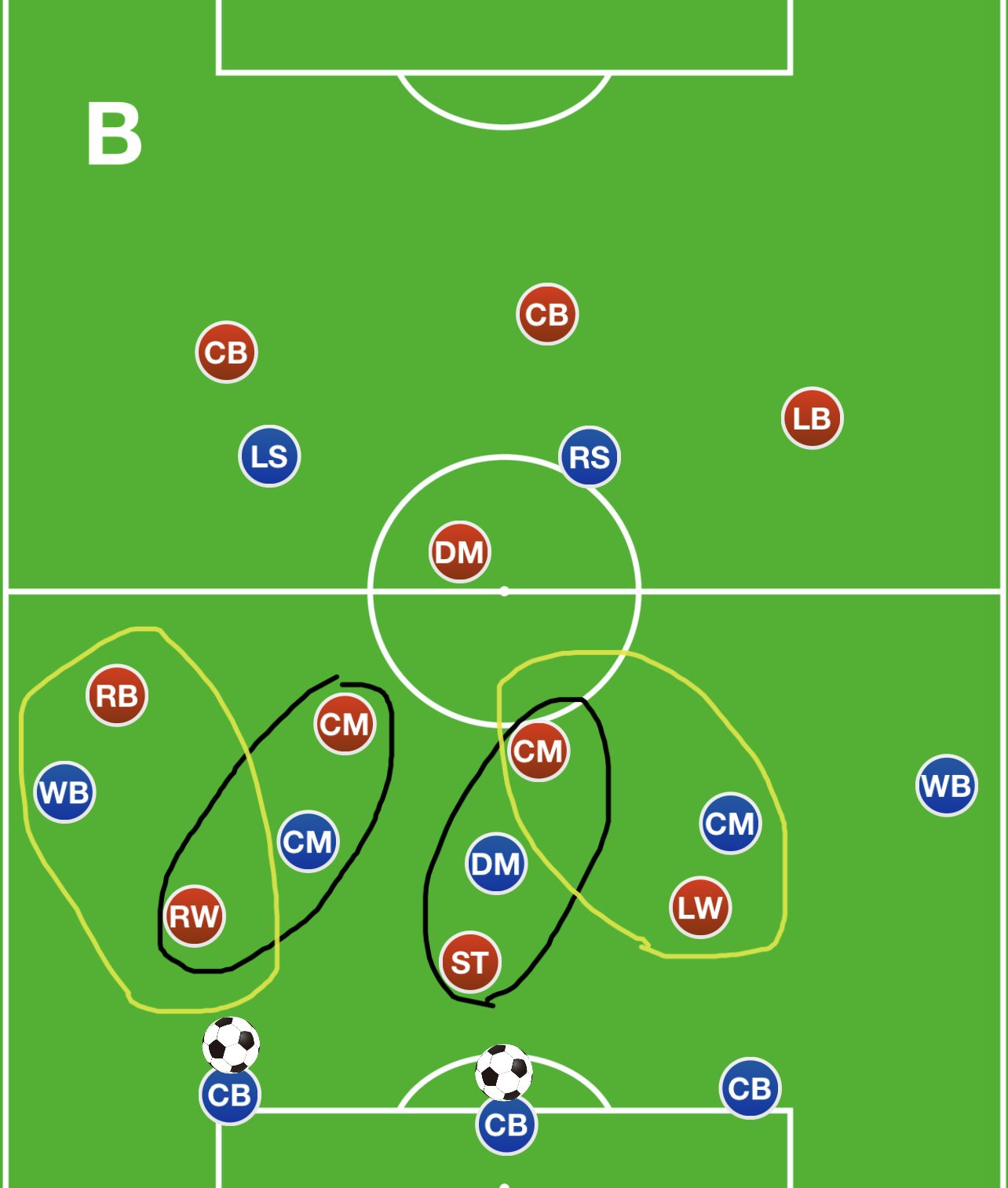 If you look closely, you would see that there is a 3v2 matchup between both teams' central midfield, in favor of Inter. This allows Inter's wide CM (Hakan Calhanoglu) to advance forward unmarked and create a 3-4-1-2 as such.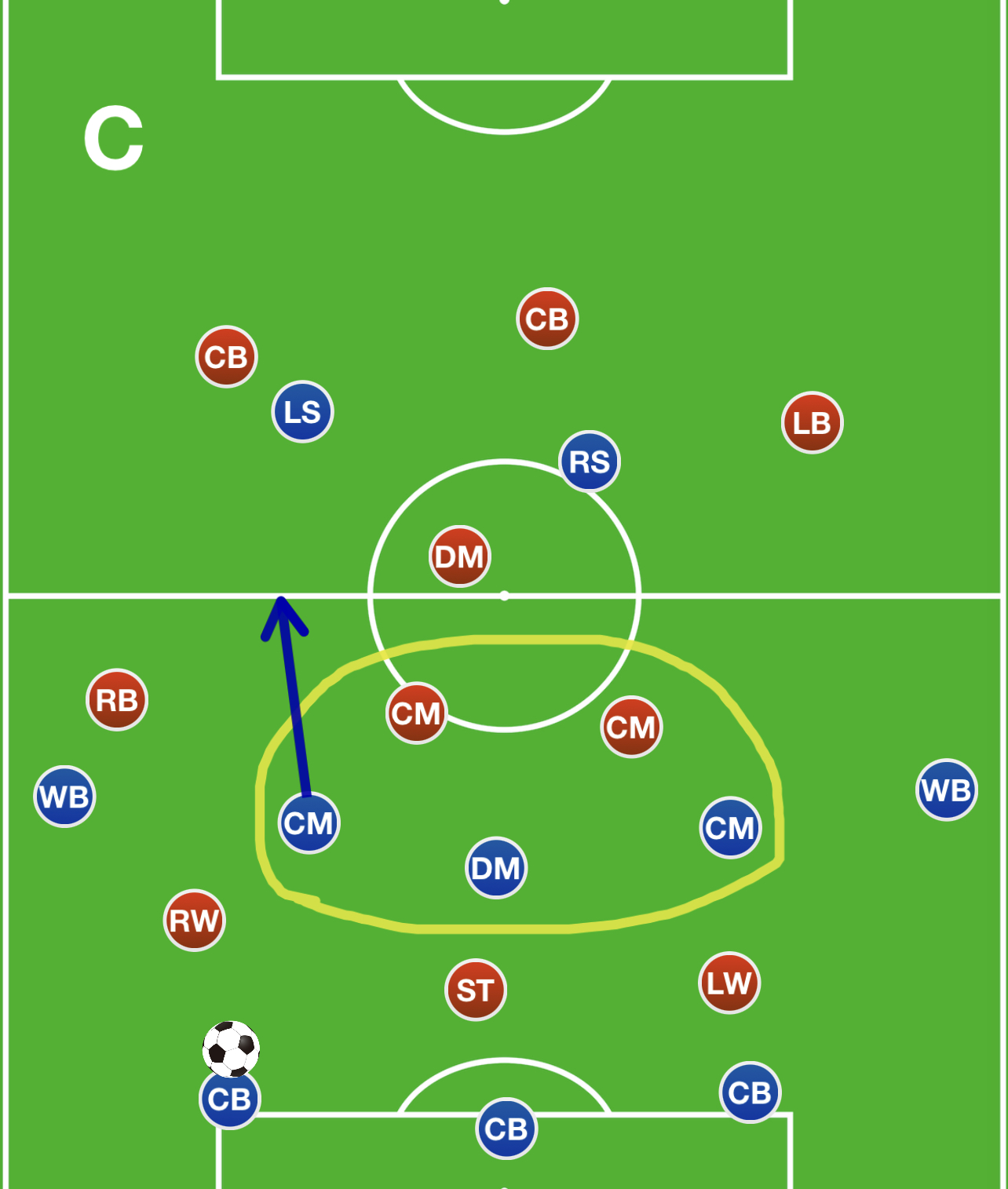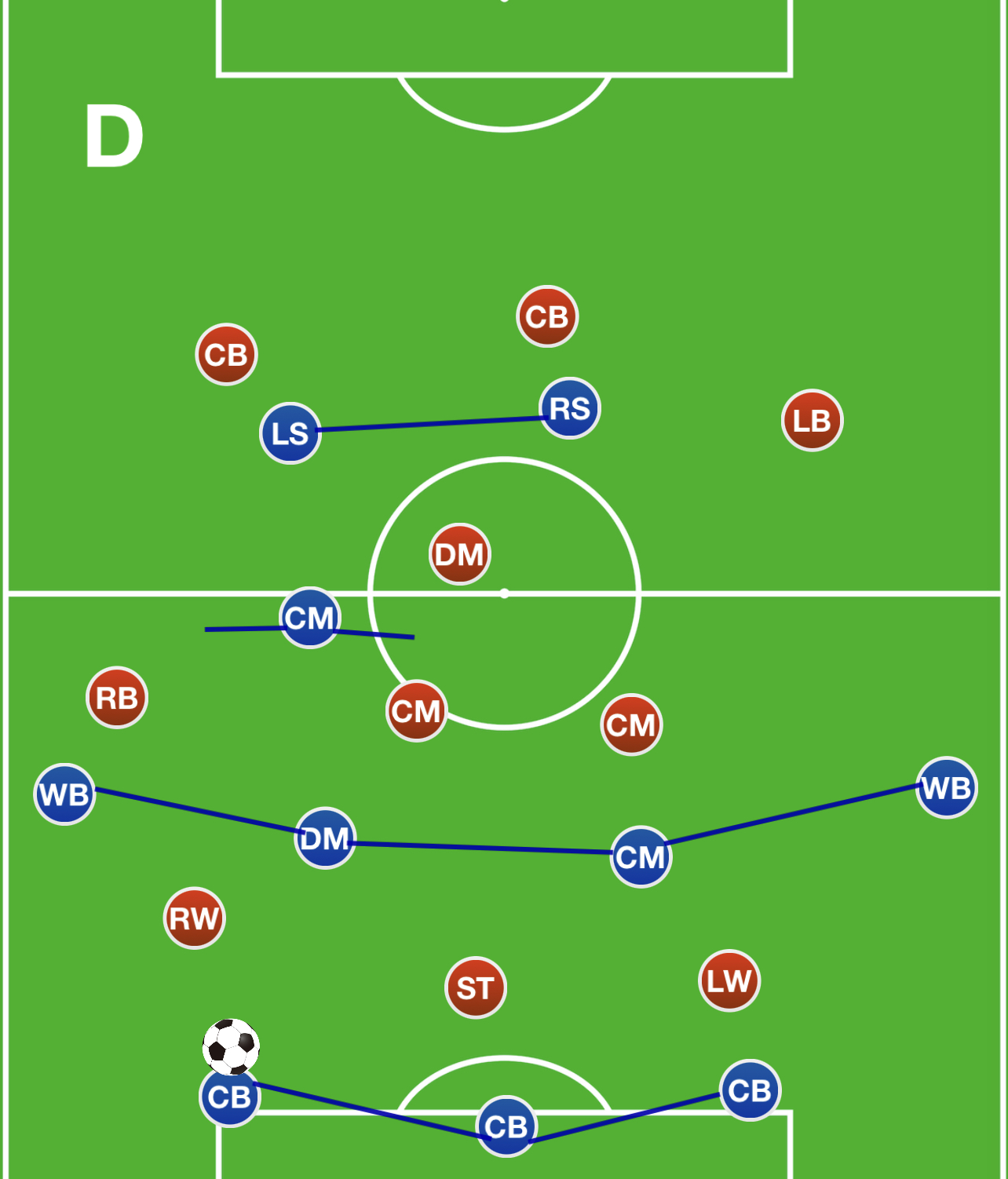 At this point, you would notice that there is a plethora of space out wide for Inter's attackers to occupy and make runs in behind. Here, a rotating triangle was created amongst Ivan Perisic, Hakan Calhanoglu and Lautaro Martinez, who all made runs in behind alternately via long balls from their CBs.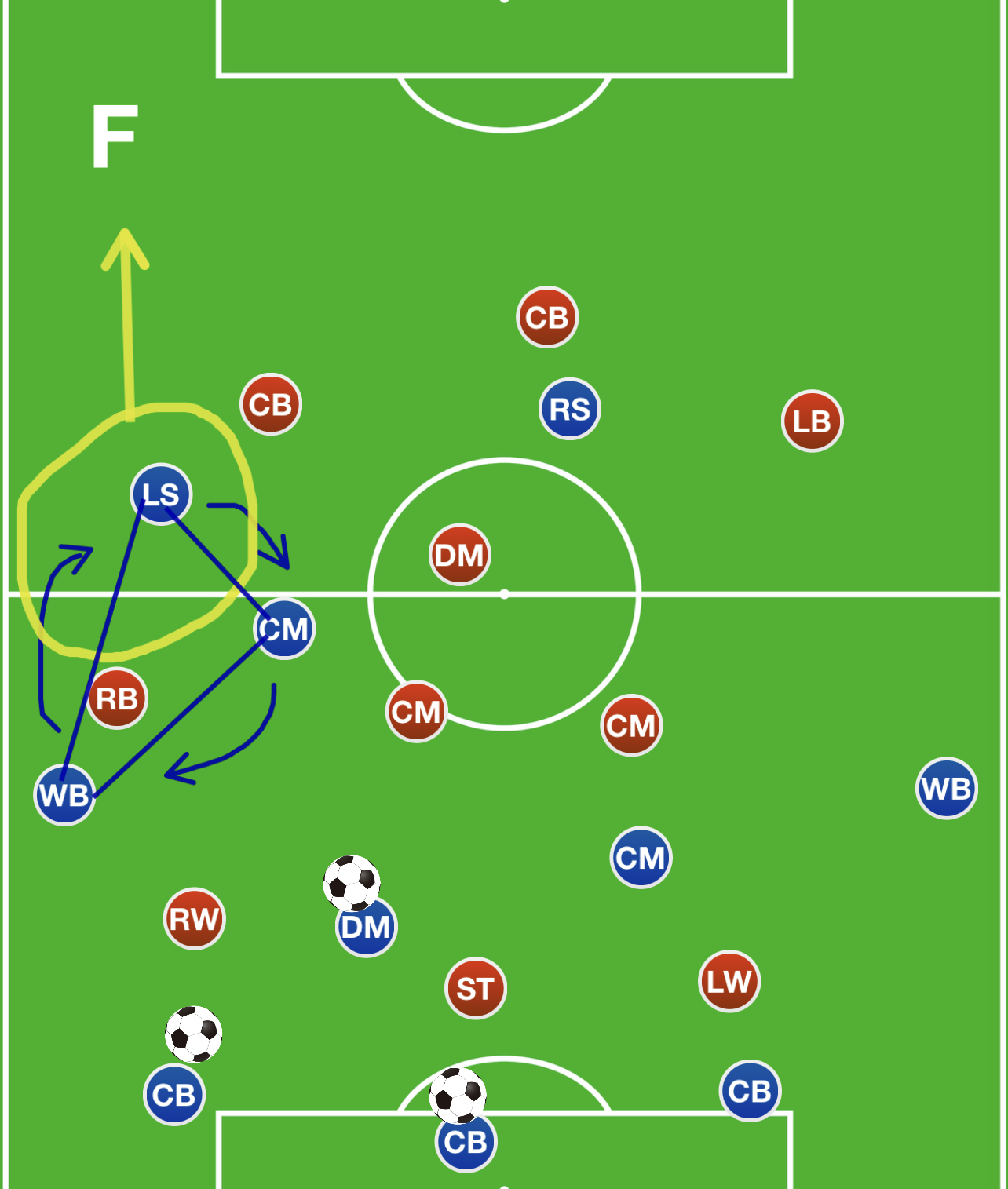 With Fabinho (CDM) completely isolated and Liverpool's CBs stretched, Inter was able to create many of such chances in the 1st half. Despite seeming like total domination from Liverpool, Inter's plan was tactically on-point causing them many problems.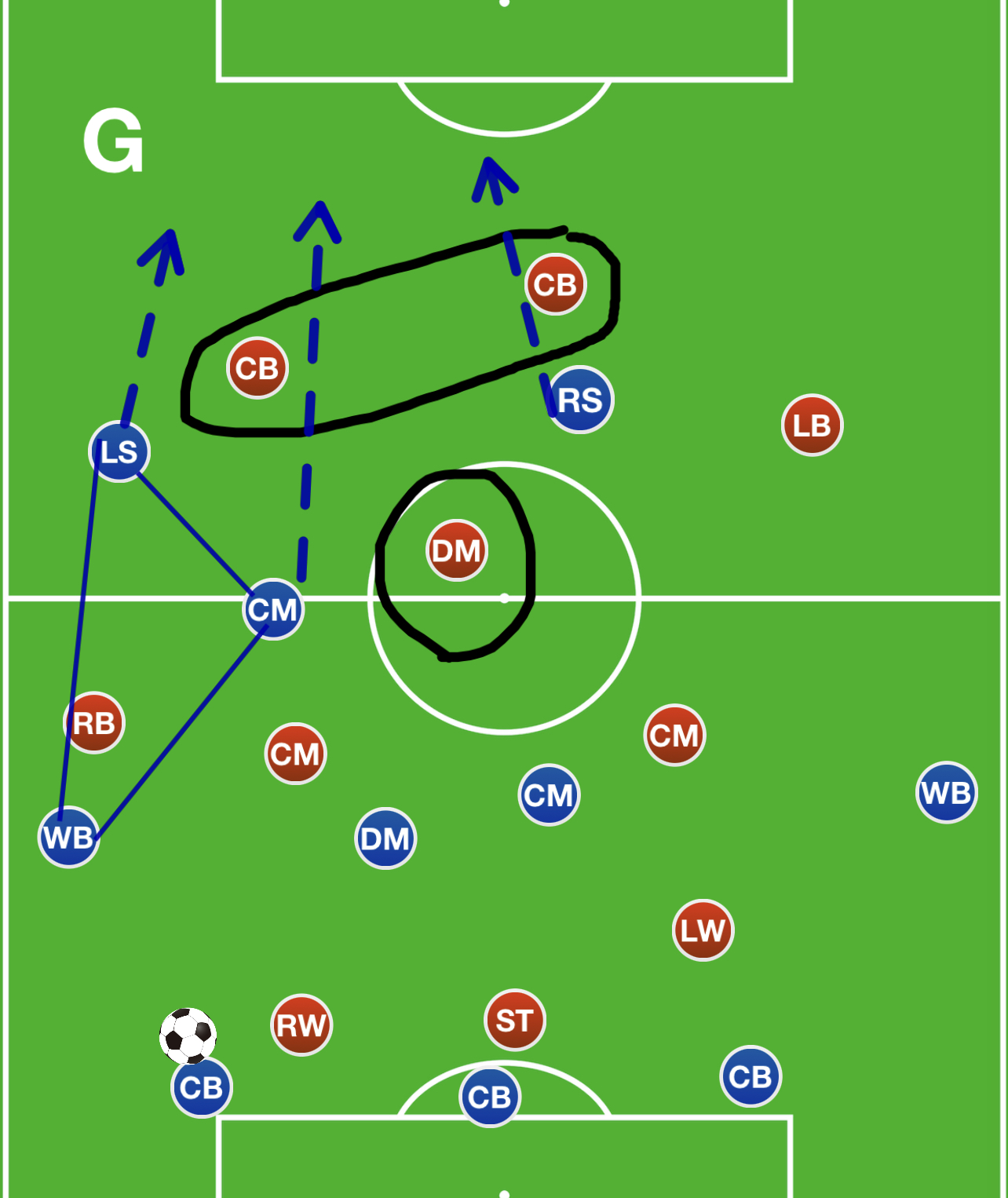 Note that, many times than not, this tactic was used on the LHS (as opposed to the RHS) as Arturo Vidal and Edin Dzeko cannot make the same runs Calhanoglu and Martinez can.
Instead, what Inter would do is overload the LHS and create space for Denzel Dumfries to receive long switches of play. Here, Dumfries would take on players 1v1 before laying it off to his fellow attackers in the final 3rd.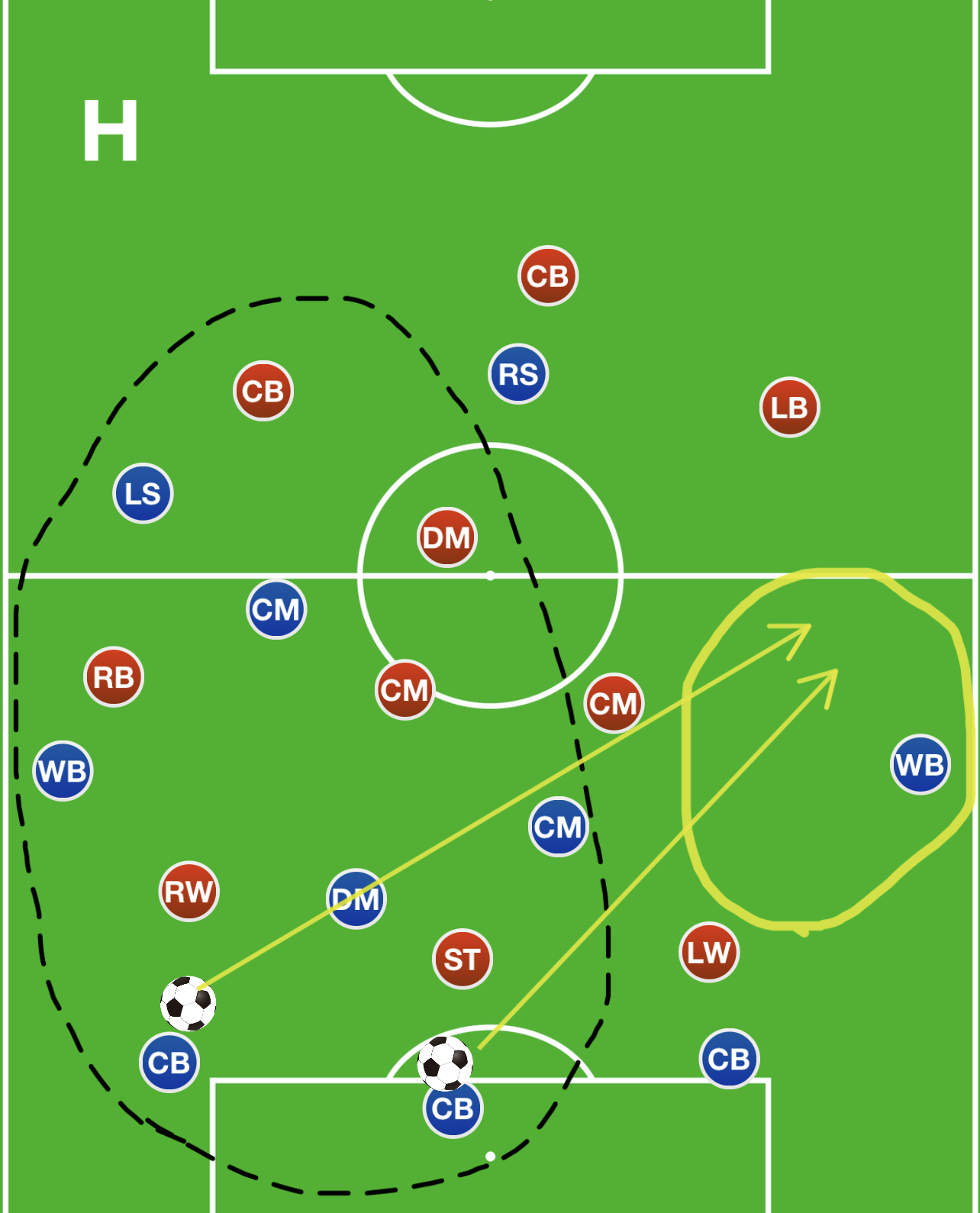 In the second half, Liverpool attended to this threat by reverting back to a 4-3-3 pressing shape. Here, Trent Alexander-Arnold (RB) assumed a deeper position beside his CBs in order to cover the once open space that was penetrated in the first half. As a consequence, however, space was now open in deep-wide regions for Inter to build play from.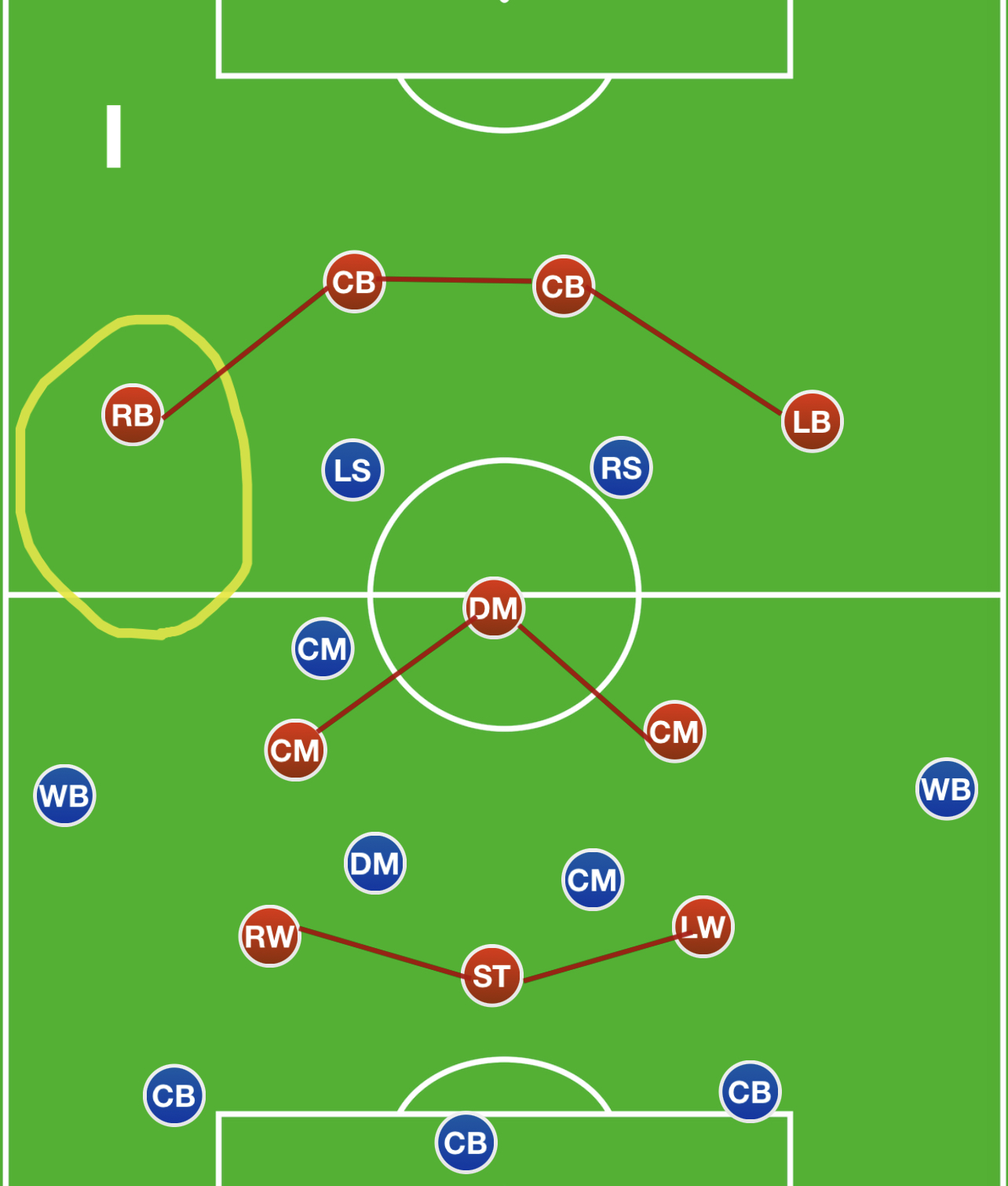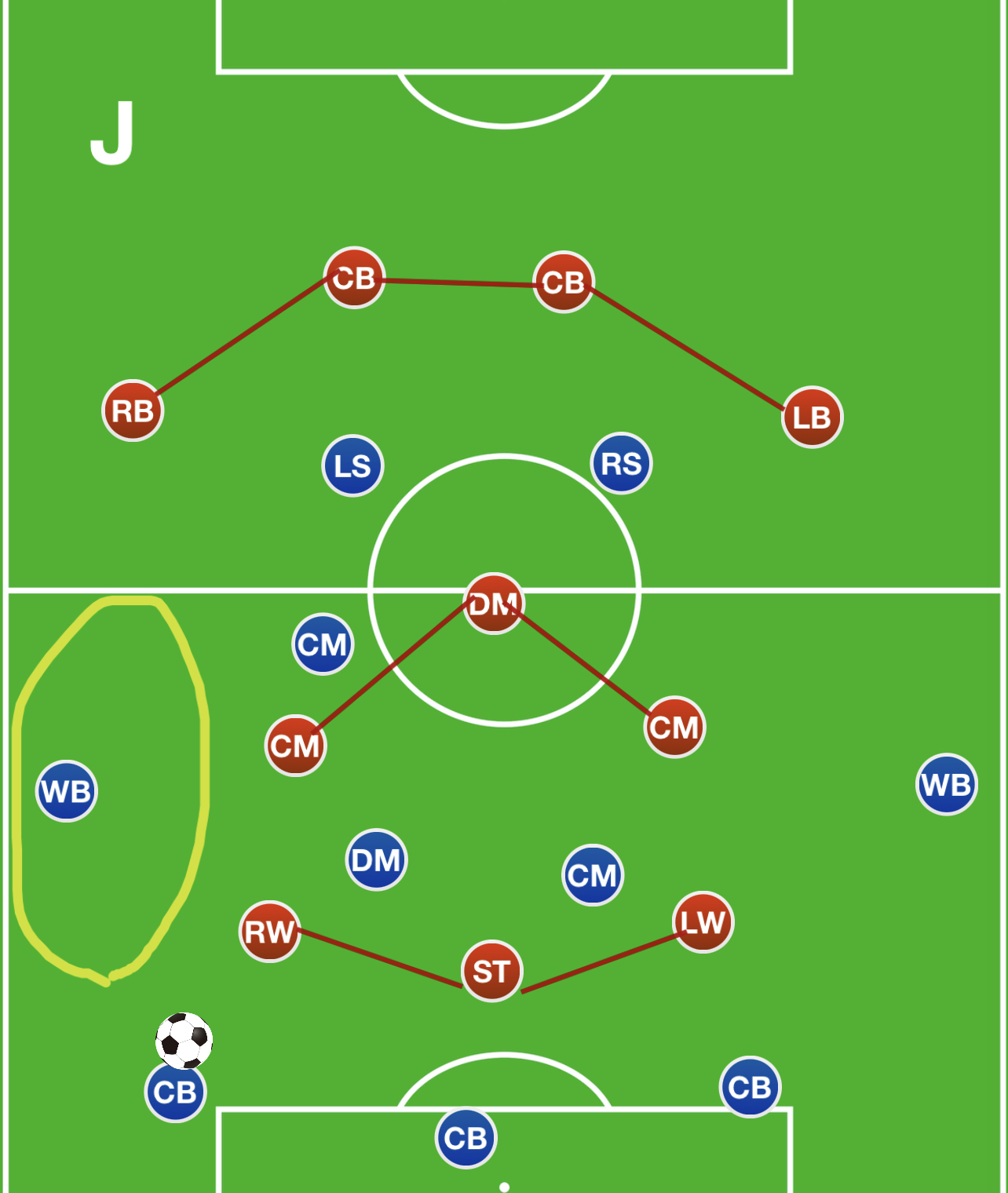 To take advantage of this, Marcelo Brozovic (CDM) dropped into Inter's back 3, allowing Alessandro Bastoni (LCB) to assume a wide fullback position. Since Bastoni now took up fullback positions, Perisic was allowed to take up more advanced positions as a make-shift wide winger, becoming 1v1 against Alexander-Arnold in more advanced positons.
At this point, Calhanoglu and Martinez joined Perisic to form a 3v2 advantage over Ibrahima Konate and Alexander-Arnold (L), resulting in a 20-minute period which saw Inter continuously attack/get in behind Liverpool from such regions. During this period, Inter looked very threatening but were unable to put away their chances.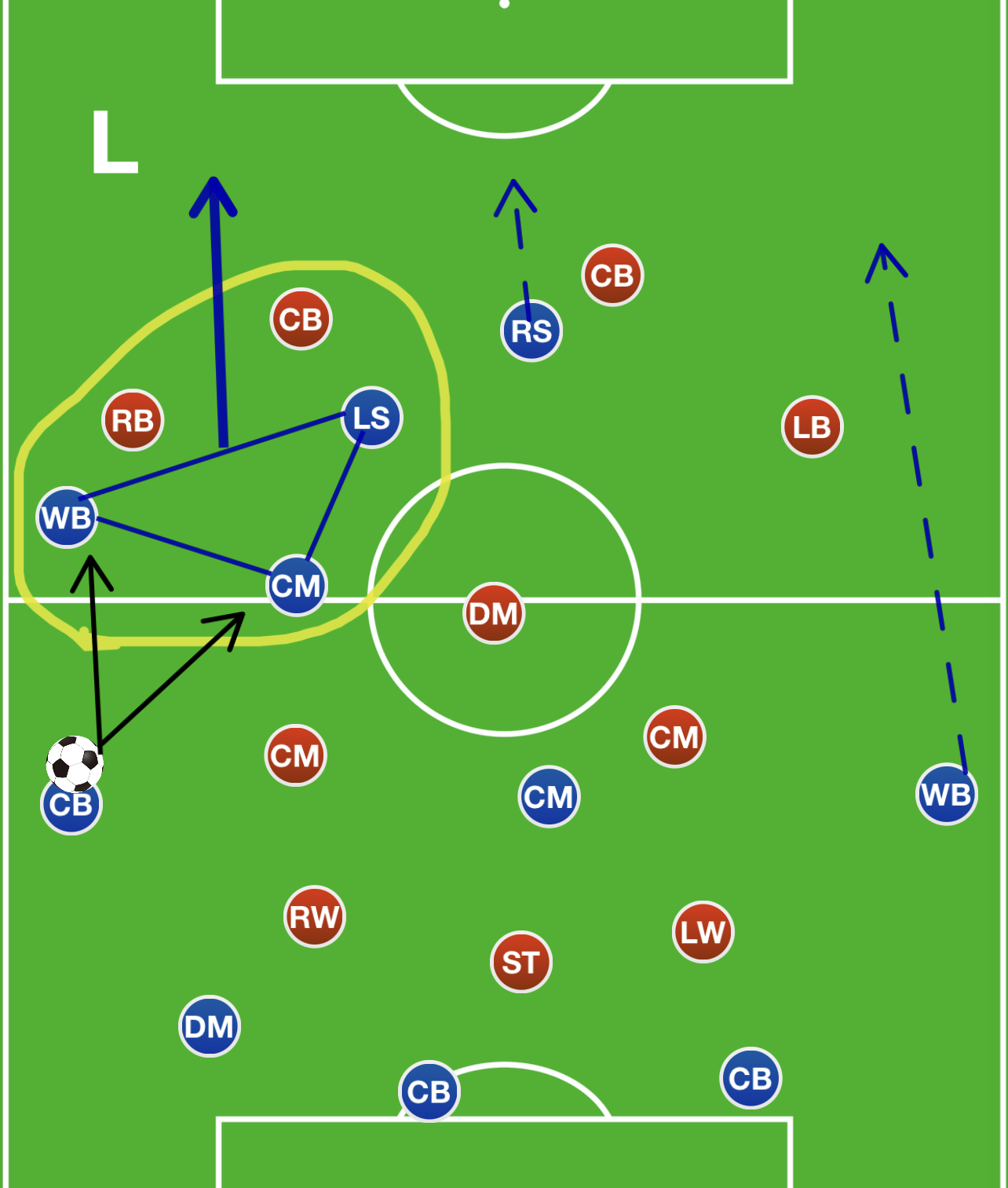 In the midst of this pressure, against the run of play, a set-piece goal in the 75th minute saw Liverpool take the lead and completely kill Inter's momentum. Just 8 minutes later, another set piece error made it 2-0, wrapping up the game for good.
At this point, Inter looked deflated mentally and physically, looking a completely different team from the one 10-minutes previous. In the end, despite a fantastic tactical display from Inter, Liverpool's intensity and clinical nature won the game, resulting in a 2-0 lead for the Anfield team to carry into the 2nd leg. 
By: Ryan Gunness / @RyanGunness
Featured Image: @GabFoligno / DeFodi Images