Tactical Analysis: Kylian Mbappé's Off-The-Ball Movement
All forwards want to score goals, but only a few are capable of doing it consistently. Besides pinpoint finishing, the main element that sets elite goal-scorers apart from regular strikers is their positioning and off-the-ball movement that enables them to always be in the right place at the right time.
Paris Saint-Germain superstar Kylian Mbappé is a clear example of that. 
While he's mostly known for running past defenders using his lightning speed, Mbappé's biggest asset as a player is his ability to utilize his superb athleticism to create goal-scoring opportunities for himself.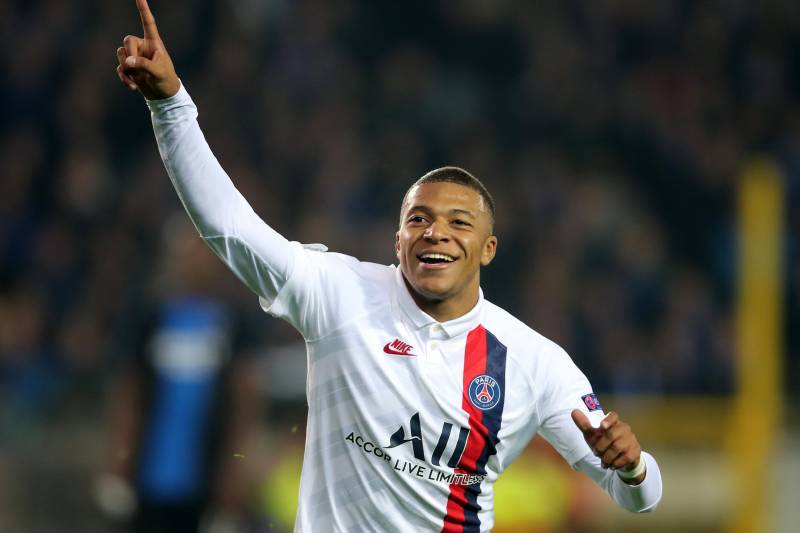 Photo: Manuel Queimadelos Alonso / Getty 
Mbappé has scored 30 goals in 34 appearances for PSG this season, averaging 1.38 goals per 90 minutes of play, but only one of those 30 goals was scored from outside the penalty box, meaning that the majority of his goals have come from high-percentage shots. 
So how does he keep getting these big chances?
Excellent Spatial Awareness
"I have lost many top players because their head was on the ball and they were not seeing what was around them. Great players isolate from the ball, their head is like a radar." – Arsène Wenger.
One of the most crucial fundamentals that players are taught from a young age is to constantly check their surroundings when they don't have the ball. This allows them to gather information about what's happening around them, like where defenders are and which spaces are open, which in turn helps them to make the right decision once they receive the ball. 
Mbappé exploits this technique to the fullest. 
By continuously scanning the pitch, Mbappé can find the open space left by the opponent and beat his defender to it. Once he identifies the open space and starts his acceleration, it becomes incredibly difficult to contain him.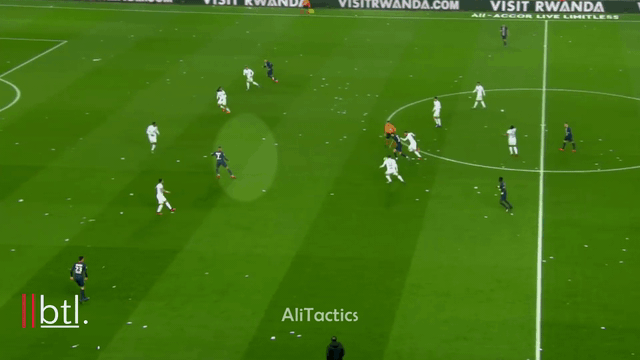 Tactical Intelligence and Anticipation
Despite his young age, Mbappé has a great sense of anticipation that allows him to predict defenders's moves long before they even make them, which enables him to be always one step ahead of the defense, or even ten thanks to his unbelievable burst of speed. 
Here against Amiens, Di Maria is controlling a long pass from Neymar. But before Ángel Di María even receives the ball, Mbappé starts his run as he anticipated that Amiens left back Haitam Aleesami would come out to defend Di María and leave space behind him.
Mbappé continues his run to the open space behind Aleesami, and Di María does not hesitate to serve him with a well-timed pass that finds him in a good position to score. PSG would go on to win 4-1, with Mbappé netting a brace.
Mastering Blindside Runs
A common mistake among defenders is to get caught ball-watching and momentarily lose their attacker, who makes a run outside his marker's vision and calls for a pass behind him. This is a move which Mbappé has executed to perfection time and time again.
In this play, Julian Draxler is running at the defense with the ball in his feet. Dijon center back Bruno Ecuele Manga is focused on intercepting the pass, and Mbappé immediately makes the run in behind.
Draxler delivers an excellent through ball into space which Mbappé latches onto, eluding goalkeeper Alfred Gomis and scoring the opening goal.
Creating Space by Manipulating Defenders
Another thing that makes Mbappé one of the best goal-scorers in world football is the way he can manipulate his defender and use him to create space by luring him into one area of the pitch and freeing another.
Here, Mbappé fakes coming short to receive the ball to get Montpellier defender Damien Le Tallec to follow him.
Le Tallec follows Mbappé to close him down, but what he doesn't realize is the space he's leaving behind. Mbappé calls for the ball behind his marker, and thanks to a great delivery from Neymar, he finds himself one on one with Montpellier goalkeeper Dimitry Bertaud.
Smart Movements to Create Chances for Others
If Mbappé is great at utilizing his speed to create space for himself, Le Génie Français is also terrific at creating space for others by making clever runs to draw defenders, continually displaying his remarkable tactical intelligence.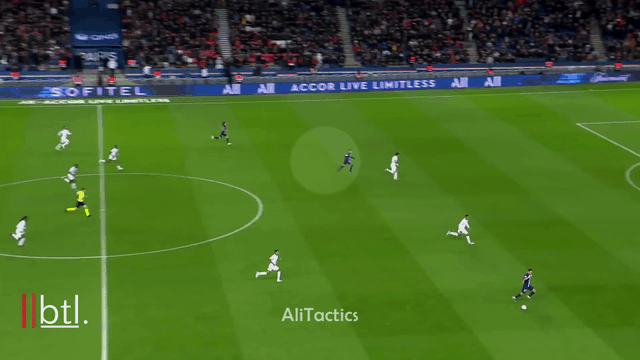 In this counter-attack, Mbappé checks over his shoulder and sees Edinson Cavani running from behind. He accelerates to the middle in order to draw Lille defender José Fonte out of position and open the passing lane for Di María, who plays the through ball to Cavani.
Conclusion
Year after year, Kylian Mbappé continues to showcase his sublime talent, not only by scoring plenty of goals and dribbling past players, but also by persistently moving without the ball to create spaces for himself, and for others, making him undoubtedly one of the best players in the world. 
By: @AliTactics
Featured Image: @GabFoligno
For more on Mbappé's off-the-ball movement, watch this video: https://twitter.com/AliTactics/status/1240070489843863556?s=20