Tactical Analysis: Manchester City 2-0 Manchester United
In their final match before the November international break, Manchester City thrashed Manchester United 2-0 via an early own goal from Eric Bailly and a goal from Bernardo Silva on the cusp of halftime. It was a scoreline that simply did not tell the full extent of City's dominance, and a performance that leaves Ole Gunnar Solskjaer's job security in jeopardy after yet another humbling defeat following their 0-5 loss to Liverpool.
Whereas Pep Guardiola opted for his traditional 4-3-3 with Gabriel Jesus partnering Kevin de Bruyne and Phil Foden in attack, Solskjaer elected to switch to a 3-4-1-2 with Aaron Wan-Bissaka and Luke Shaw playing as wingbacks and Cristiano Ronaldo and Mason Greenwood playing off of Bruno Fernandes in the front three.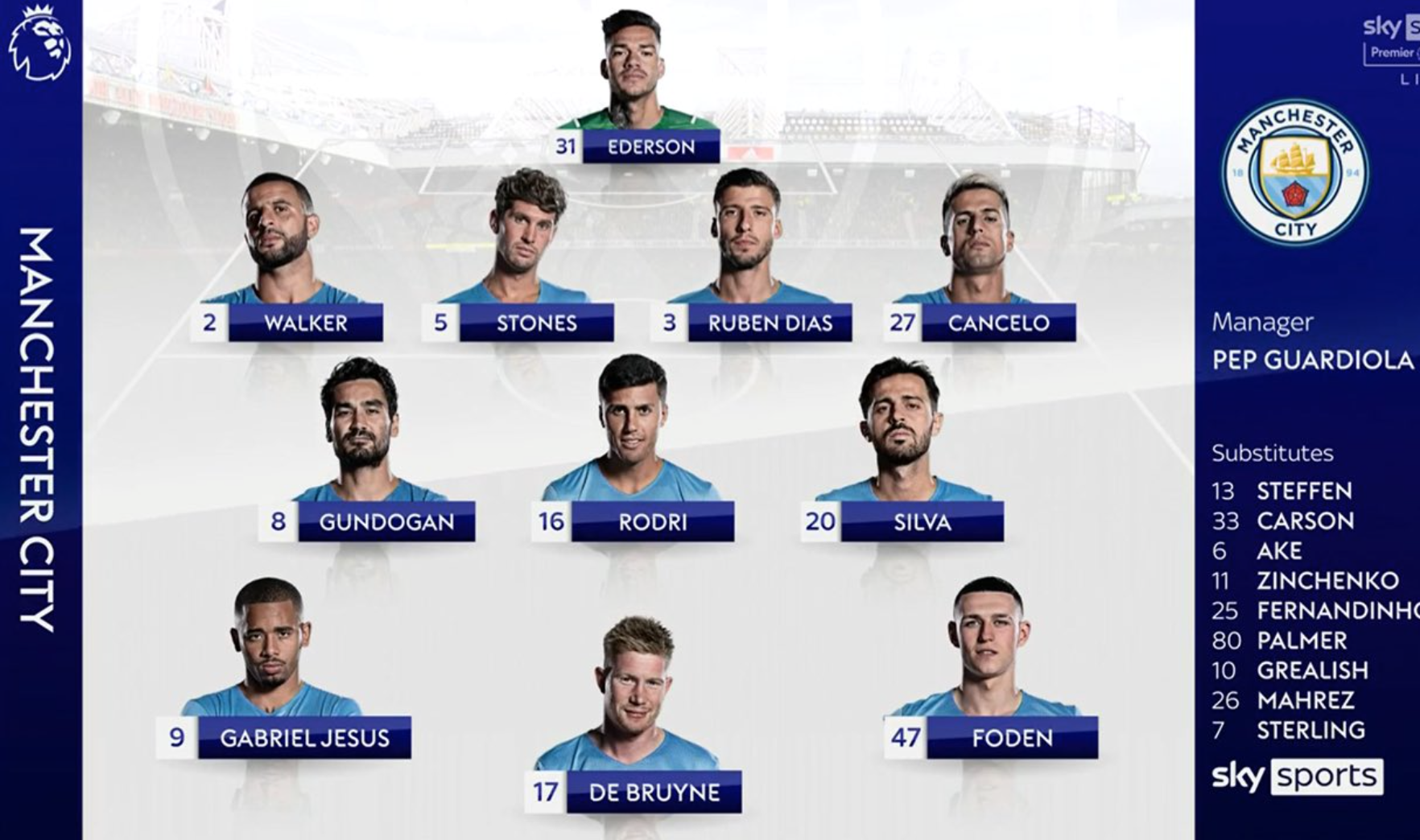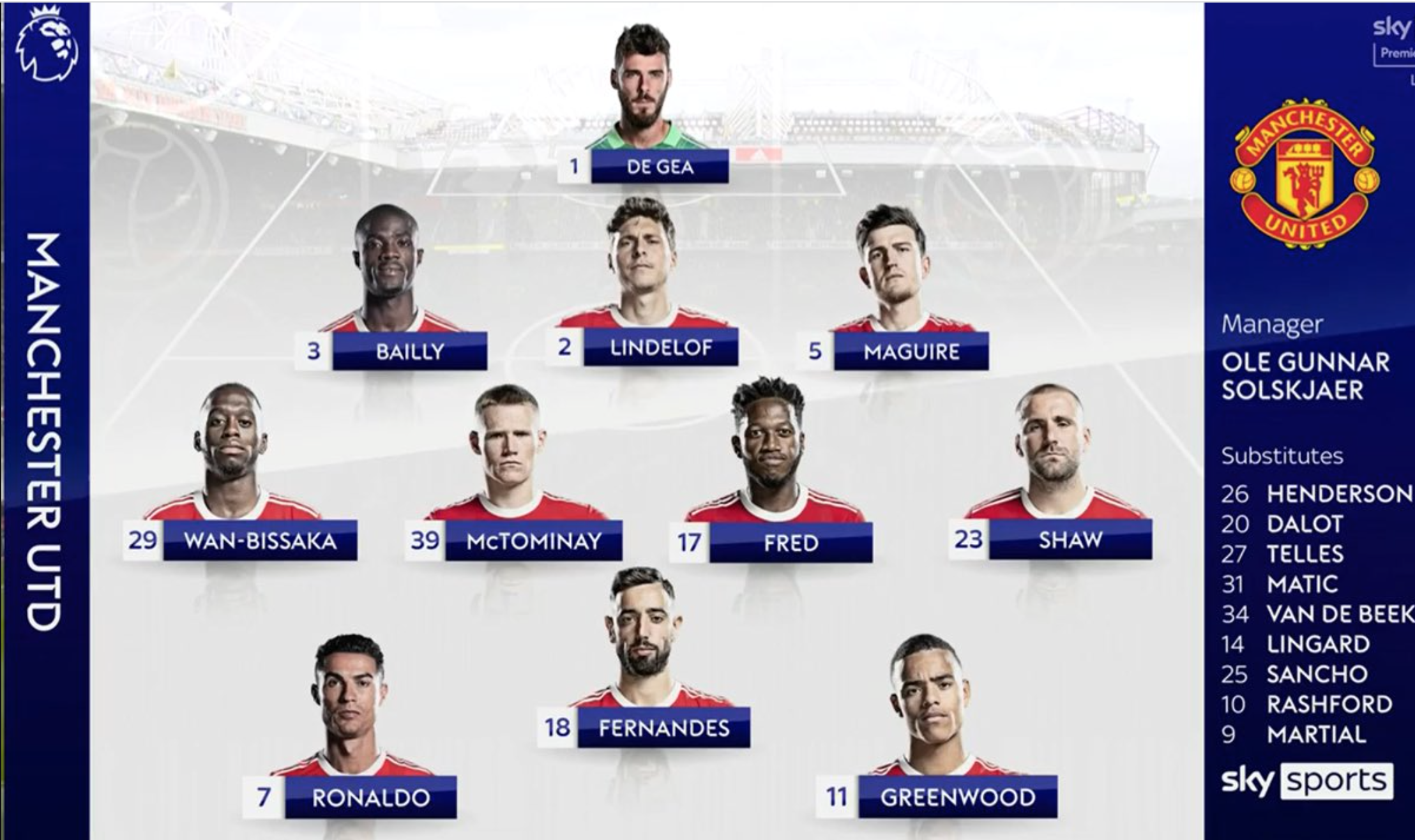 City looked to build up in a 3-2-5 shape with Kyle Walker dropping deep to form a back three alongside John Stones and Ruben Dias. Joao Cancelo, sticking true to his inverted fullback position, formed a makeshift double pivot alongside Rodri in midfield.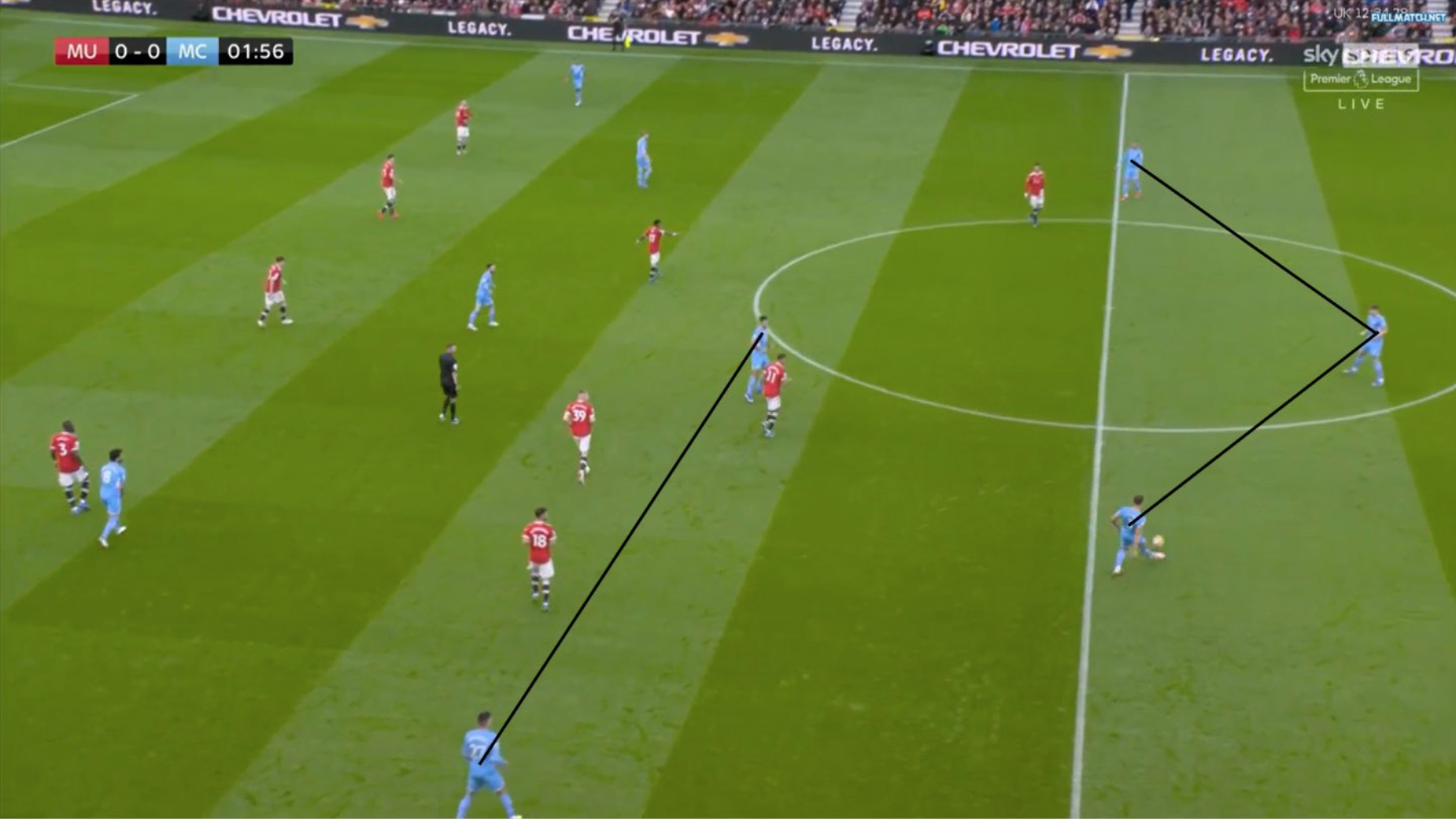 Instead of pressing aggressively, United would sit in a narrow 5-3-2 mid block, but Greenwood was occasionally tasked with closely monitoring Rodri and blocking the passing lane in order to prevent the Spanish midfielder from having the time and space to operate in midfield.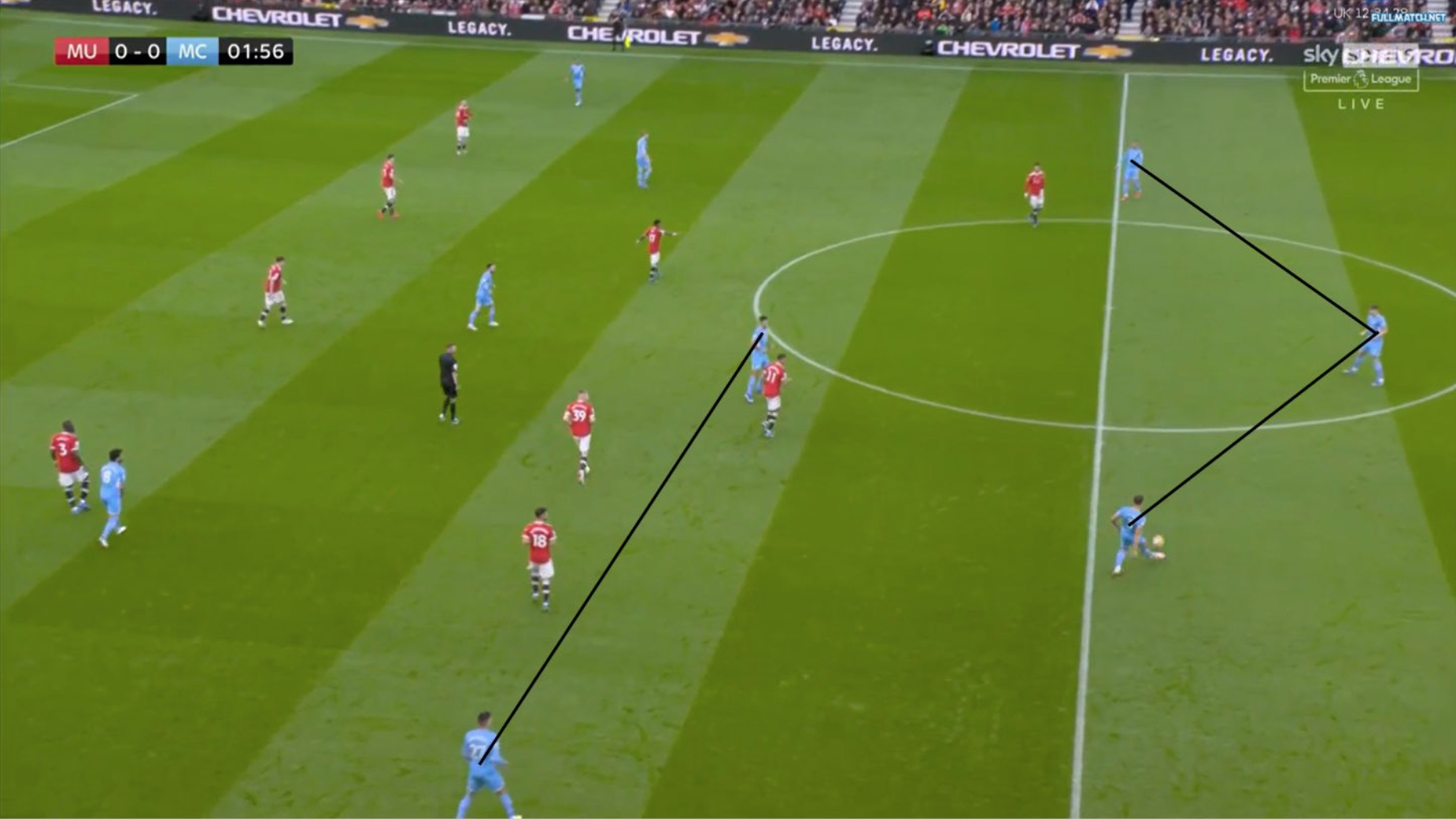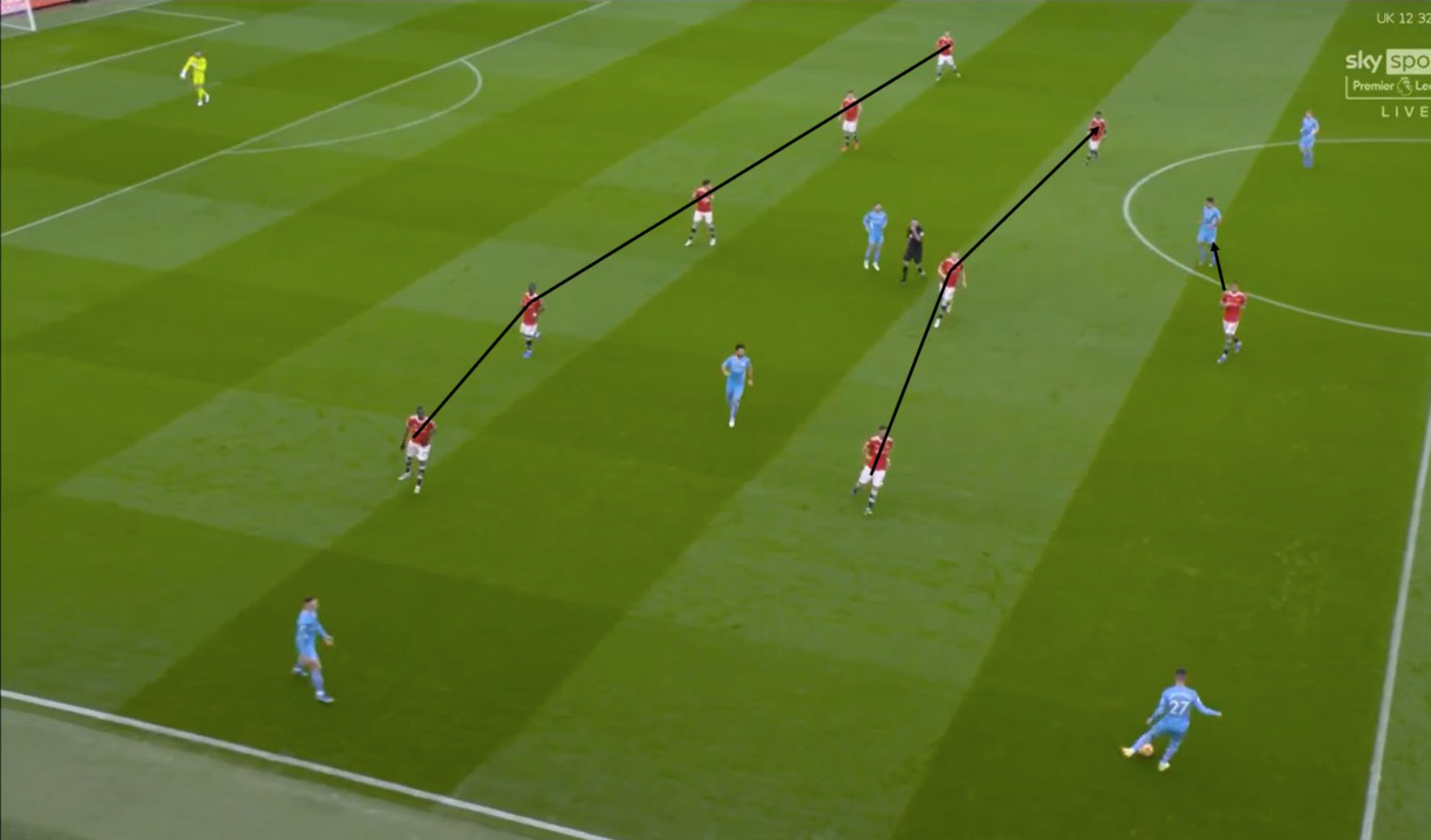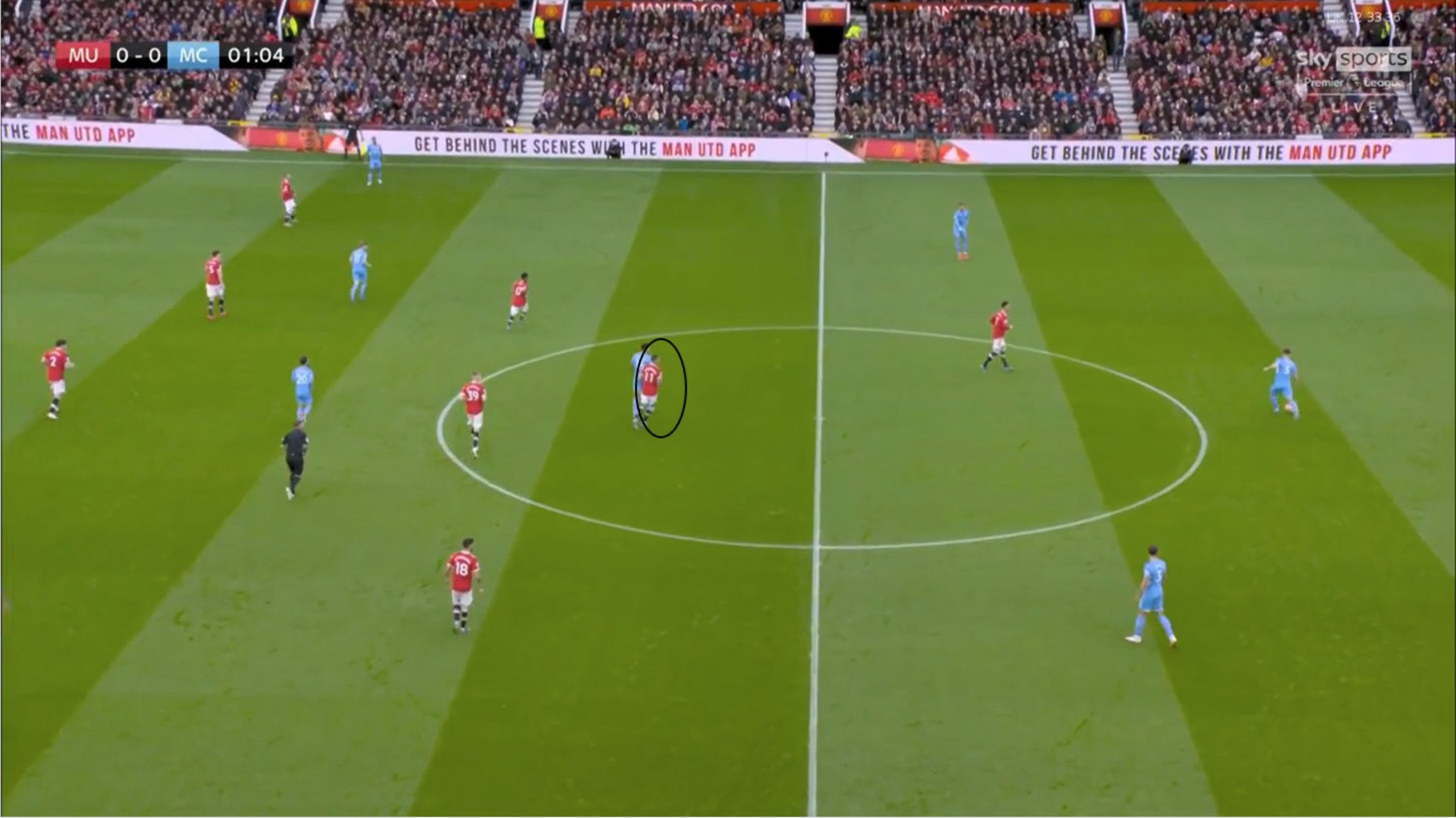 Prior to the match, Guardiola explained why the club's record signing Jack Grealish began the match on the bench.
"We want a left foot on the left side, a right foot on the right side, basically that is the reason why (Grealish is on the bench). This is not the first important game or derby game the players have played in their careers, nor the first time they are here. But it is important to be emotionally stable. The players are professional, they like playing football for this type of game, it is normal."
This gutsy decision paid off for Guardiola; by having a right-footer on the right and a left-footer on the left, City maintained a balance and were able to deliver low, dangerous crosses with greater ease. Because of United's narrow shape, which prioritizes compacting the central areas, they left a lot of space on the flanks which meant Bruno and Fred had to shift across from each side of midfield to prevent these crosses.
— MComps303 (@MComps303) November 9, 2021
In the above example, City create a positional overload on the right-hand series with a series of short passes, which in turn drags United's players to this flank. When Walker plays it to Stones, however, the Englishman switches the play to the left flank where Cancelo's inverted positioning allows him to receive the ball on the underloaded flank.
Cancelo quickly plays it to Foden, who finds himself isolated 1v1 with Wan-Bissaka on the left flank. Foden advances into the box and plays a dangerous cross which Victor Lindelöf nearly deflects into his own net but is nevertheless saved by a superb reaction save from David De Gea.
Manchester City dominated their crosstown rivals in just about every facet of the game: 16 shots to United's 5, 68% possession to 32%, 832 passes to 400. One of the reasons for City's dominance was their effective counter-press which allowed them to sustain pressure from United and maintain possession, having complete control from start to finish.
— MComps303 (@MComps303) November 8, 2021
In the above example, United win back the ball after a De Bruyne shot, and immediately, three City players are pressing aggressively to regain possession and trap United deep on the left flank, prompting Wan-Bissaka to boot it long which Rodri ends up heading it down to De Bruyne and allowing the Cityzens to comfortably win the ball back.
— MComps303 (@MComps303) November 9, 2021
We can see another example of this here as an excellent combination between Phil Foden and Bernardo Silva forces Wan-Bissaka to make a superb tackle to prevent the danger. Harry Maguire quickly finds Fred, who takes a poor touch that is intercepted by Rodri, and Ilkay Gundogan is there to clean up the mess and circulate it to De Bruyne.
— MComps303 (@MComps303) November 8, 2021
Once Fred receives the ball, Gabriel Jesus quickly tracks back to win the ball off his compatriot, who can do nothing but play a short pass to Bruno Fernandes. The Portuguese playmaker is enveloped by a sea of blue shirts who swarm like bees to win the ball back, and even though it ended in a foul and a free-kick for United, this is still an impressive example of City's counter-press.
In possession, Manchester City attacked in a 2-3-5 with Walker and Cancelo playing in inverted positions and De Bruyne and Gundogan operating in the half-spaces, whilst Foden and Jesus held the width on their respective flanks. Off the ball, however, City would press in a 4-4-2 shape.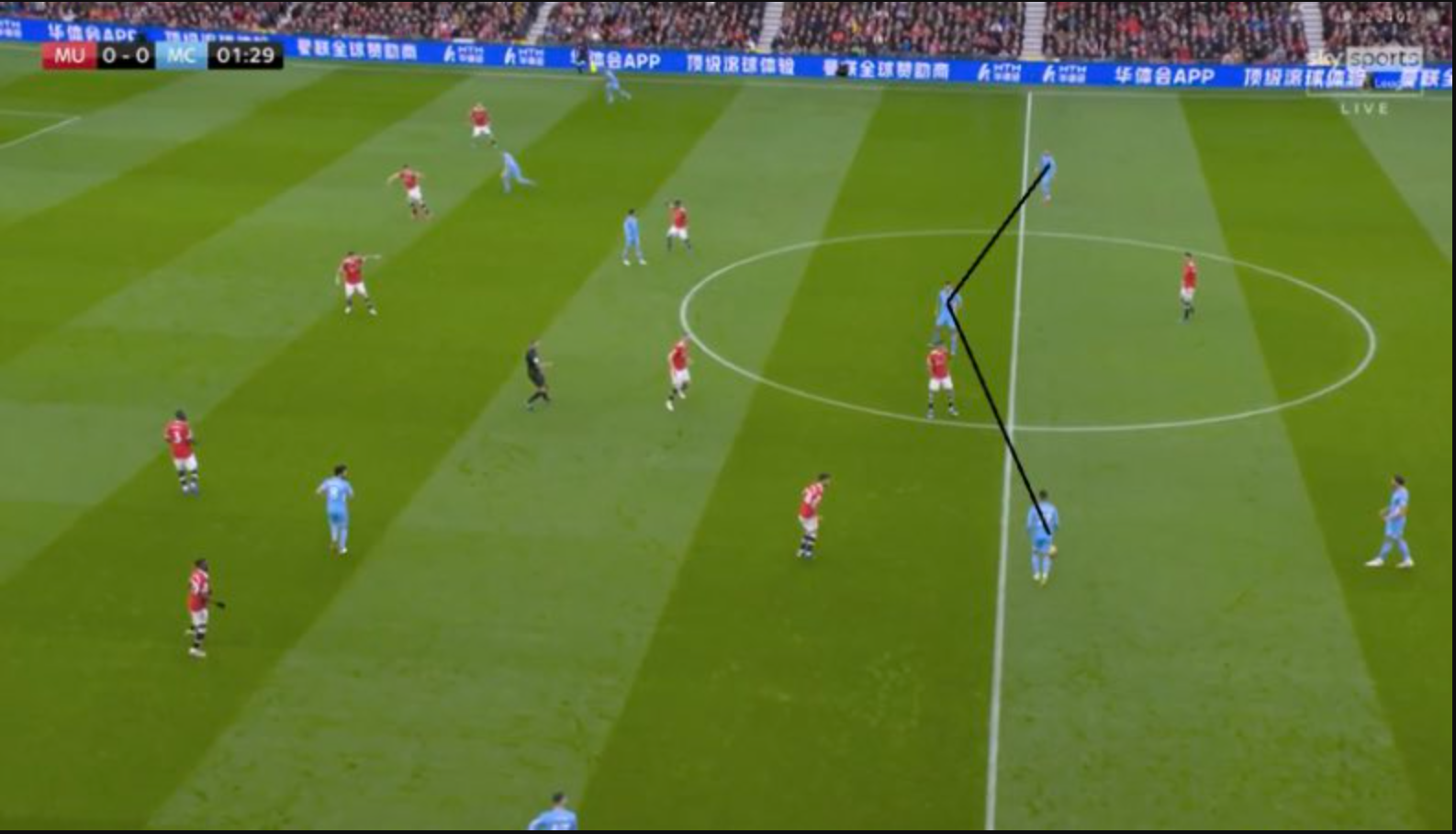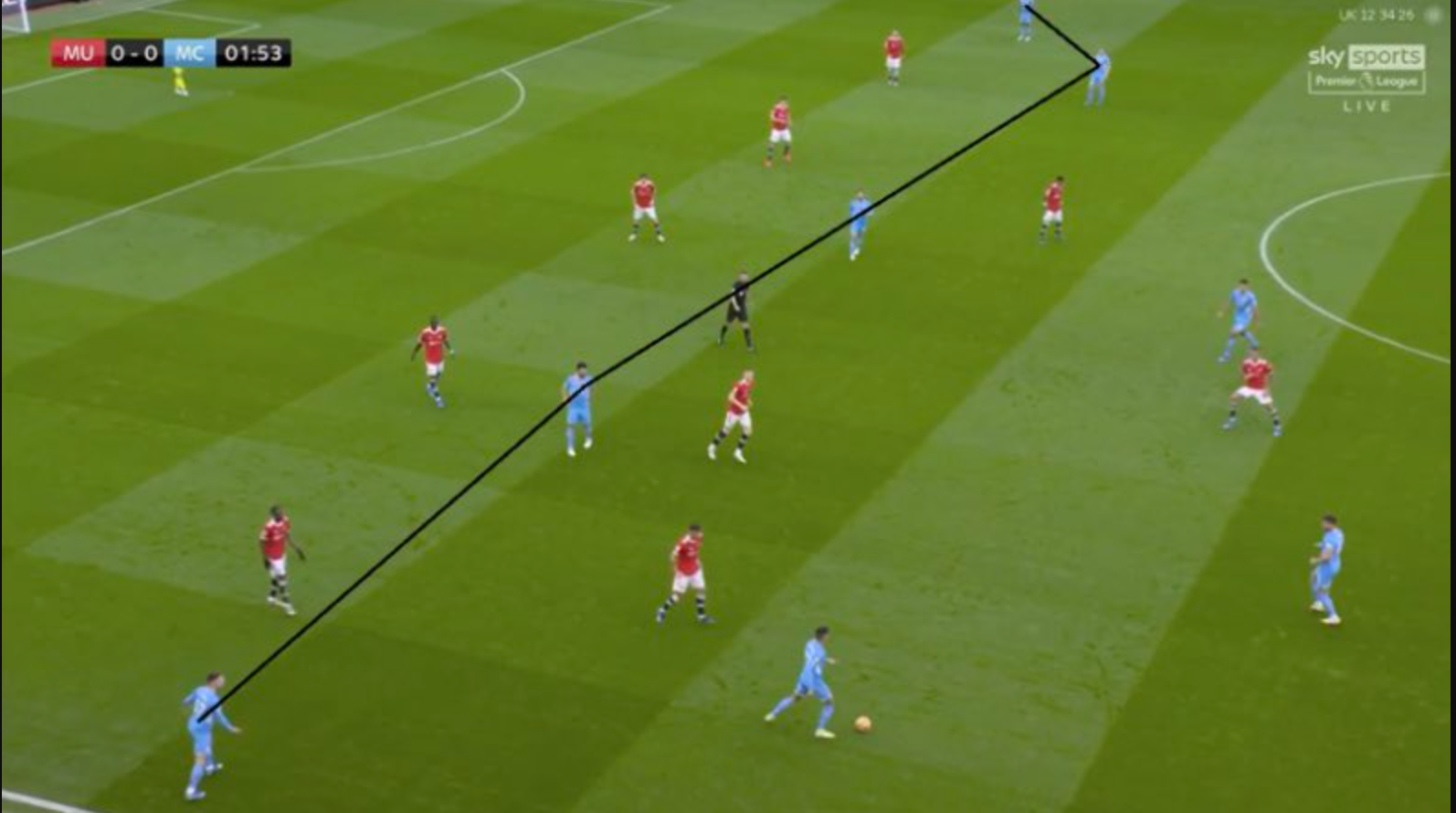 Bernardo Silva often operated in a false 9 role but him, Gundogan and De Bruyne were fluid in their movements and took turns filling this central space, keeping United guessing and exploiting the opposition with these interchanging movements.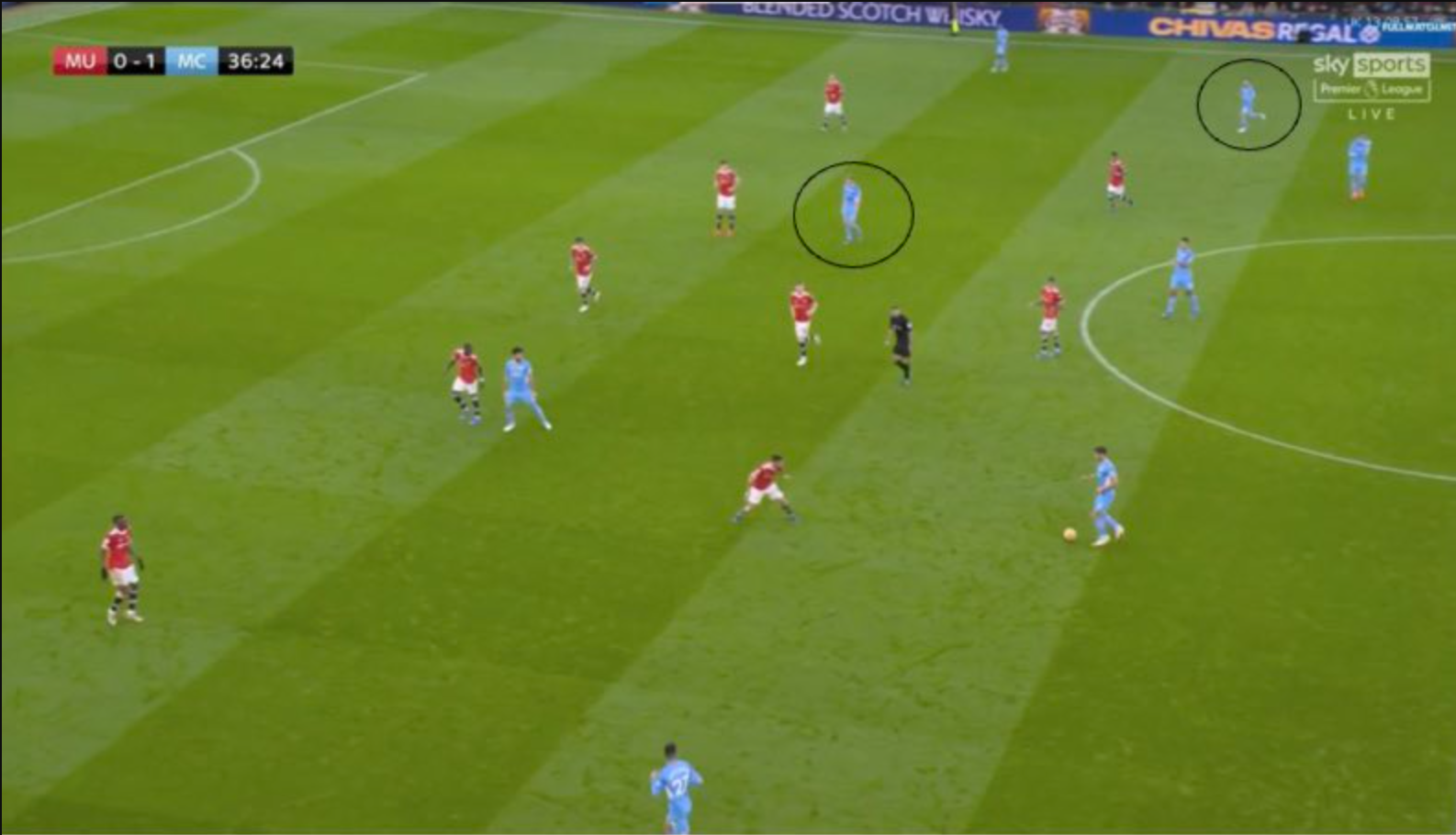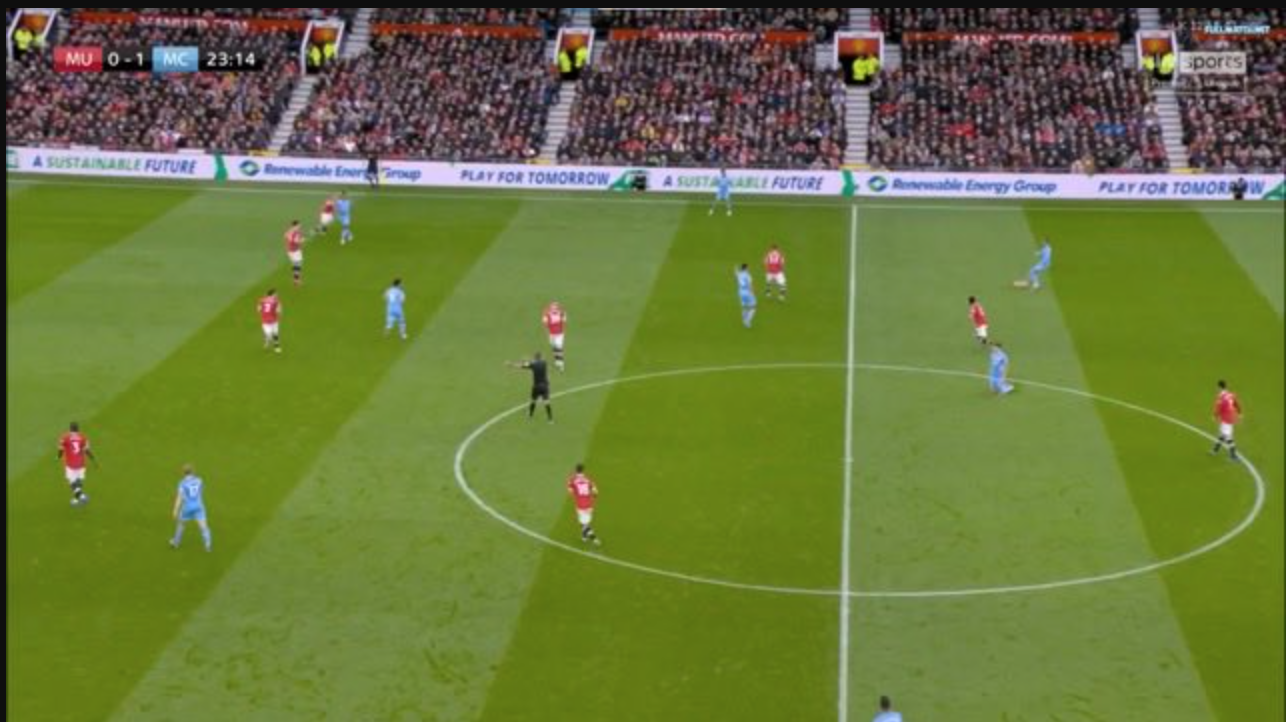 Manchester United would look to build up in a 3-2 shape with the left-sided and right-sided center backs splitting wide and allowing the double pivot to receive in central areas, with both fullbacks pushing wide. Solskjaer attempted to shift things around with the halftime substitution of Jadon Sancho for Eric Bailly, but it was to no avail.
The result means that City head into the international break level on 23 points with West Ham, sitting just three points behind league leaders Chelsea and one point above Liverpool. United, on the other hand, go into the pause level with Brighton (17), three points behind fifth-placed Arsenal, and just one point above Wolves and Tottenham.
Solskjaer will be without Raphael Varane and Paul Pogba over the next few weeks and potentially others such as Luke Shaw as United attempt to navigate a tricky fixture list that will see them face Watford, Villarreal, Chelsea, Arsenal, Crystal Palace, Young Boys, Norwich City, Brentford and Brighton in the lead-up to the holiday schedule.
By: @_halfspaces
Featured Image: @GabFoligno / Matt McNulty – Manchester City