Tactical Analysis: PSG's Attacking System Under Thomas Tuchel
Since joining Paris Saint-Germain in the summer of 2018, Thomas Tuchel has managed to get his team to play excellent attacking football, after implementing some distinguishable game principles and recurring patterns without sacrificing the creativity of his players. 
This is an approach that has been effective so far, with the likes of Marco Verratti, Ángel Dí Maria, Neymar and Kylian Mbappé continuing to shine since the German manager's arrival.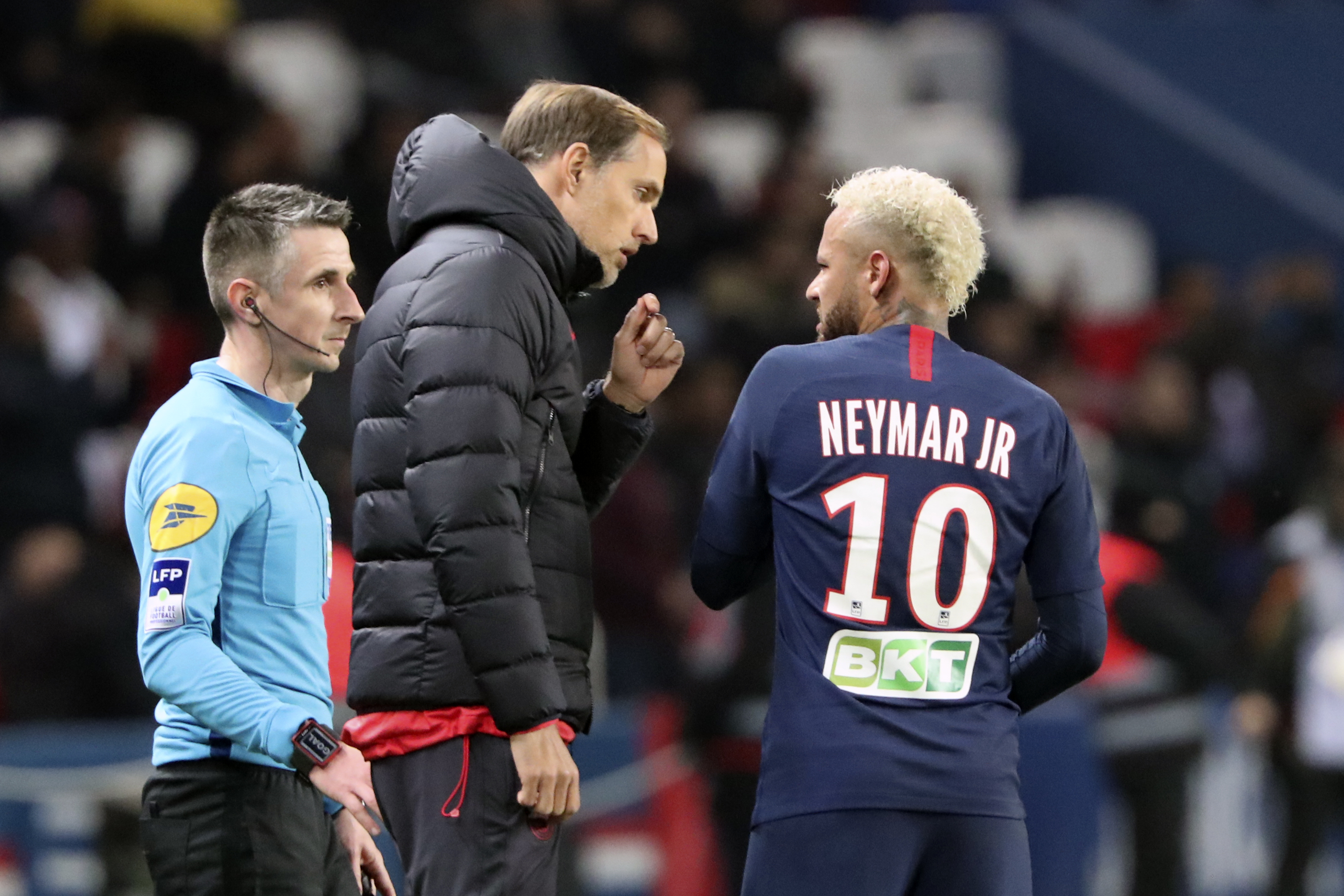 Photo: AP
In this article, we will take a look at the main tactical concepts and recurring patterns that have shaped PSG's attacking system.
Verticality
Although PSG are known as a team that regularly dominates possession of the ball, Tuchel encourages his central midfielders to always look to pass vertically and attempt line-breaking passes and through balls, rather than playing sideway passes to sustain possession. 
Idrissa Gana Gueye, Leandro Paredes, Verratti, Marquinhos, and even Ander Herrera when he's not injured, are all instructed to find attacking players in the final third whenever they have the chance. 
As evidenced by the graph below, Verratti has always been PSG's midfield maestro. He plays the most offensive-minded passes (such as through balls and line-breaking passes) among central midfielders in Europe's top 5 leagues. 
The Italian's world-class game vision, combined with his passing quality, enable him to find attackers as soon as the opportunity arises and with remarkable precision (92.6% of successful passes in 2019/2020).
Tuchel: "OK, this time I want you to keep the ball well but don't just pass it side-to-side. I need you to start some attacks."

Verratti: "Say no more." pic.twitter.com/fsAS9G5YDQ

— UtdArena (@utdarena) October 10, 2019
Playing Through the Half-Spaces
While a football pitch is classically divided into three vertical zones (left, center and right), a recent trend breaks down the green rectangle into five vertical zones: the left wing, left half-space, center, right half-space and right wing.
Since most teams try to protect the middle and force opponents to play down the wings, the half-spaces serve as "in-between" areas, providing a wide choice of options for attacking players without being overwhelmed by the opposing defense.
PSG look to occupy the half-spaces with Neymar, Dí Maria, Pablo Sarabia, or even Julian Draxler, positioned between the lines to receive the ball facing the opponent's goal.
They then have many possibilities once the ball is in their feet: progress the ball by dribbling, passing it wide to feed the wing-backs for a cross, attempting through balls for Mbappé, Mauro Icardi or Edinson Cavani, or even cutting inside to try a shot from distance.
A Constant Will to Find Playmakers Between the Lines
If there is one pattern that defines Tuchel's PSG, it is how the central midfielders persistently look to find Neymar and Dí Maria between the lines to make the difference thanks to their superb technical qualities and abilities to make the right decisions in the final third.
Here against Galatasaray, Gabonese midfielder Mario Lemina tries to shut the passing lane to Neymar. The Brazilian recognizes that and cuts inside without the ball, and Paredes finds him with a lovely pass.
Neither Icardi nor Mbappé had made a run yet, but the mere fact that they were glued to the center backs prevented their defenders from coming out of their positions to contain Neymar before he received the ball.
The next second, Neymar is facing the opponent's goal as Mbappé starts his run in the back of his marker at the same time as Icardi.
Galatasaray's Jean Michael Seri could not intervene in time to intercept, and Neymar's pinpoint through ball allowed PSG to score the opening goal by Icardi, who was well served by the Frenchman.
PSG have created many dangerous chances throughout the season thanks to this pattern.
Le PSG de Tuchel : Le Fond de Jeu (2019/20) pic.twitter.com/i9upXGdT3A

— Ali (@AliTactics) June 30, 2020
Blindside Runs From the Wings
As defenders have to watch the ball and pay attention to their attacker at the same time, there is always the risk of getting caught ball-watching and leaving space for the opponent in behind. 
Having several players capable of calling for the ball behind the defense, PSG continuously use these runs as a solution to beat teams defending in a low block.
Here, as Verratti has the ball, Neymar makes a run to the area behind Lyon's Jean Lucas and Jason Denayer. 
With Jean Lucas and Denayer watching the ball, Verratti plays the through ball to Neymar who is completely free behind the defense. 
Center backs Joachim Andersen and Marcelo close down Icardi in an attempt to prevent the cut-back, but Mbappé beats his marker Rafael Da Silva, and Neymar finds him for the easy goal. 
A similar play here against Nîmes with Abdou Diallo carrying the ball to the final third before threading the needle to Mbappé. A beautiful action that was not rewarded because of a missed tap-in by Cavani.
Third-Man Runs
This tactical concept, as its name suggests, involves three players positioned in a triangle looking to bypass the opponent's defensive lines by drawing the defense to one area of the pitch to free another, with a third player making a run to the vacated space.
In this play against Monaco, Neymar, Mbappé and Verratti form a triangle via their positioning. The Brazilian passes the ball to Mbappé who's pressured by Monaco center-back Jemerson as soon as he receives the ball.
Mbappé passes it to Verratti while Neymar is making a run to the open space behind Jemerson.
Monaco's defenders forget Neymar for a split second, and Verratti does not hesitate to find the Brazilian with a spectacular lob to assist the opening goal for Paris.
Another example here with Herrera finding Di Maria in the freed space created by Eric Maxim Choupo-Moting dropping back to draw Lyon center back Jason Denayer out of his position.
The Verratti Lob to Bernat
As PSG focus on building most of their attacks on the left side of the pitch where Verratti, Neymar and Mbappé always look for each other, this allows left back Juan Bernat to take advantage of the opponent's complete focus on Neymar, by making runs behind the defense.
In this play against Angers, Neymar fakes coming short to receive a pass from Verratti. His call for the ball forces his defender Vincent Manceau to mark him tightly.
The space is then free for Bernat as Angers winger Pierrick Capelle and Monceau are busy trying to prevent Neymar the ball, and Verratti once again is fully capable of making a great lob to find the Spaniard.
Bernat receives the ball with two great options depending on the reaction of the defense: the low cross to Icardi, or the cut-back to Sarabia. 
PSG have run this action several times this season, but it still has not been rewarded with a goal.
Traditional Overlapping Runs
Another frequently repeated movement in PSG's attacks is the classic overlapping runs by the full backs to provide support for the wingers and make crosses to the box. These runs, even if they can end up empty, at least free up space for PSG's attacking players.
However, neither Bernat nor Thomas Meunier have been able to take advantage of these situations as the duo have completed only 16 out of 96 crosses in Ligue 1 and the Champions League this season (17%), which has prevented PSG from being dangerous from the flanks.
An Evident Lack of Combination Play
PSG have an attacking system that is clear and coherent, but it is still imperfect.
If Les Parisiens are constantly able to play a vertical brand of possession football, this is partly the result of the semi-large spaces between the central midfielders and the attackers to make those line-breaking passes possible. 
In addition, having strikers like Icardi or Cavani who like to play on the shoulder of the last defender without contributing to the build-up complicates this even more as the players tend to be slightly far apart from each other, which also makes it harder for the attacking players to combine with each other in one-touch passes.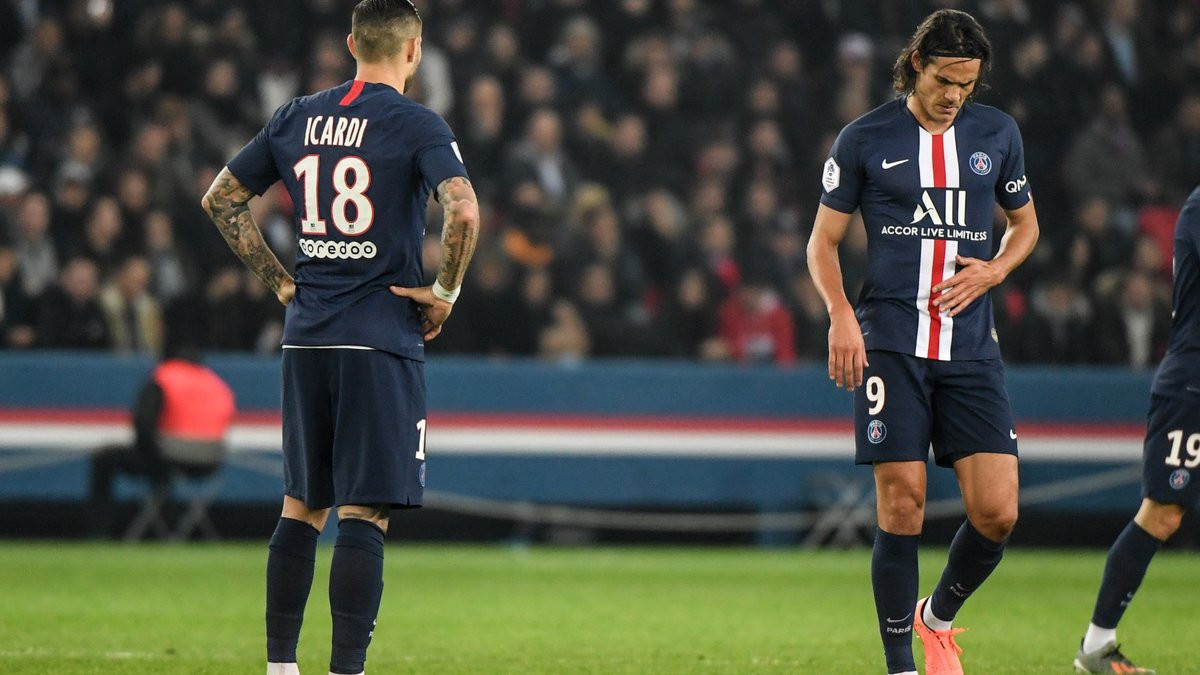 Photo: Getty
Between that and the lack of a creative attacking midfielder capable of linking the midfield and the attack, and the ultra aggressive nature of Dí Maria and Neymar who always try to unlock the defense by attempting through balls or dribbling past players, this can result in a lack of control in midfield and an attack too direct at times, especially when the precision is lacking.
This could also explain Tuchel's reluctance to rely on Paredes, who's brilliant at finding players between the lines, but lacks the mobility to cover large spaces in defensive transitions.
Conclusion
With the 4-4-2, Tuchel has designed a coherent attacking system with clear, identifiable principles of play and recurring patterns, that is built around the qualities of the players at his disposal, and particularly the key pillars of the team: Verratti, Dí Maria, Neymar and Mbappé. 
Nonetheless, whether PSG will be able to go far in this system or not, that will obviously depend on how far their stars can take them, which is something that Tuchel has naturally accepted by putting his best players in the best possible conditions and handing them the keys to his system.
By: @AliTactics
Featured Image: @GabFoligno