Joshua Kimmich: Mr. Consistent
After the Champions League Final on Sunday, it is more apparent than ever that Mr. Consistent can be more effective than the star of the show. Step forward, Joshua Kimmich.
An unbelievably reliable player who is able to change a game without people realizing, Kimmich's performance on the weekend was something that any child looking to play the sport at a professional level should watch over and over again.
He may not produce flashy moments of incredible speed and footwork, but his versatile talent to play just about anywhere on the pitch is a testament to the footballing brain that just does not get the recognition it deserves.
As such, whilst analyzing Kimmich, it is only fair to introduce two other players who have gone about their careers in a consistent manner: César Azpilicueta and James Milner. 
Photo: MyLondon
Two players who have contributed so much to the game, who have shown time and time again that they can put in a solid 7/10 performance week in week out. This is something that a manager embraces more than the inconsistent showings of a 'superstar.'
Let us begin by looking at the star of the show this past weekend: Kimmich. His intelligence and simplicity of the game are skills that cannot be taught. He rarely makes any mistakes, allowing his fellow teammates to do what they do best on the field, and his ability to bring others into the game and support the likes of Robert Lewandowski and Thomas Müller allows his teammates to produce at their highest level.
His assist for Kingsley Coman on Sunday is a typical example of what Kimmich brings to the game. His pinpoint cross on the edge of the box for the French winger was the deciding factor in the game, and it is fitting that Mr. Consistent himself was the one to create the only goal in the game. 
The legendary Philip Lahm was always going to be a loss for Bayern Munich once he retired, but his replacement could not have been better. Kimmich has fitted straight in, and the level of maturity he has shown to play right back, center back, and center midfield has been the gift that keeps on giving for Pep Guardiola, Carlo Ancelotti, Jupp Heynckes, Niko Kovač, and now, Hans-Dieter Flick.
At the age of 25, he exemplifies what every manager at the professional level seeks to have in their team: a true professional who will hog the line when asked to play at right back going forward. Defensively, he isolates his opponent on the wing, exposes their weaknesses and reduces their ability to get past the high line of the Munich defense.
While Flick typically uses a 4-2-3-1, he has also gone with a 4-3-3 and a 4-1-4-1 at times, meaning that Kimmich in his natural right back position is often tasked with providing clinical balls for the front three and using it as a license to join the attacking force in a supporting role out wide, or even when tucked in close to Leon Goretzka in the center of midfield.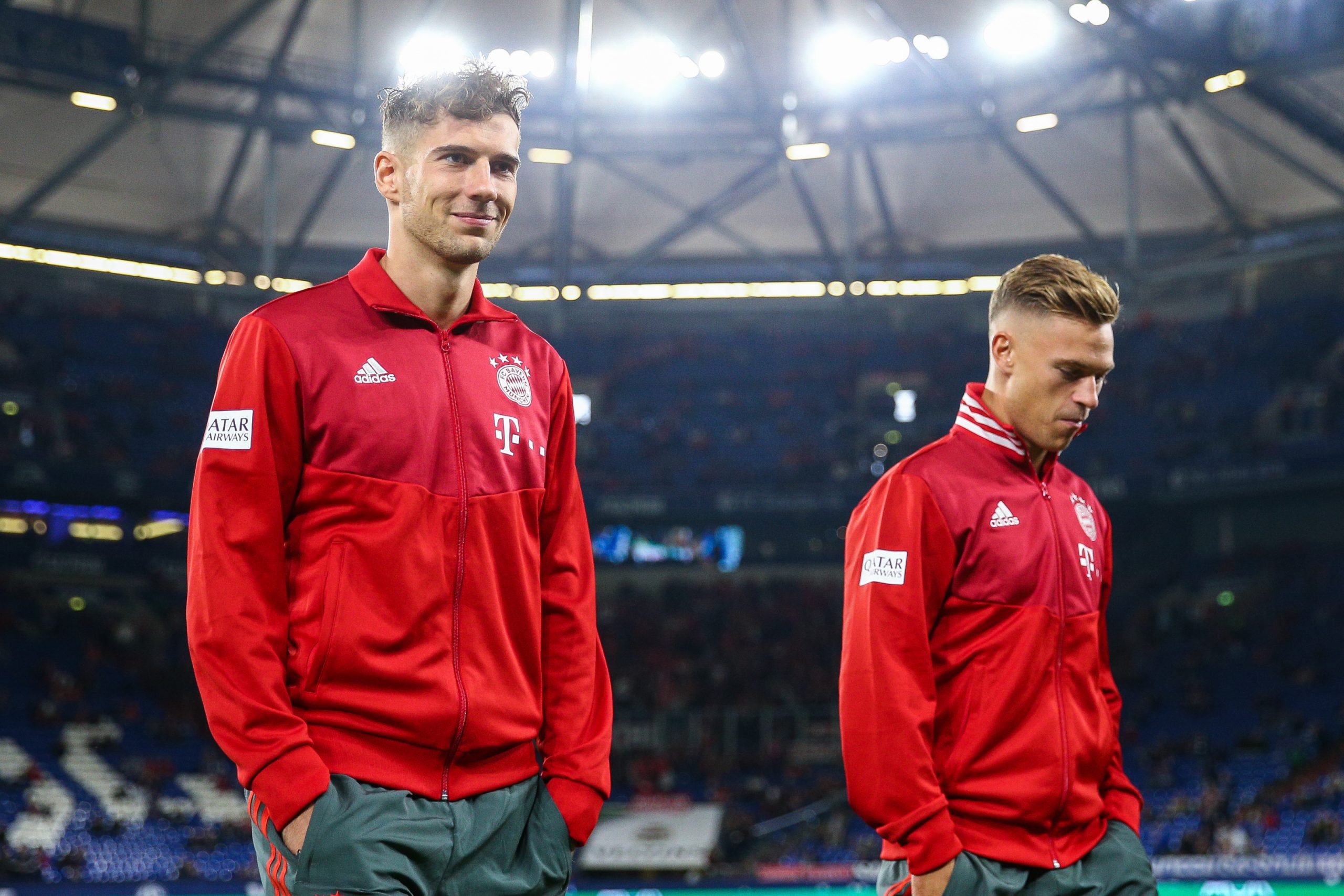 Photo: Maja Hitij/Bongarts/Getty Images
While Kimmich started at right back in the Final, his performances at the holding midfield role have been a catalyst in Bayern's revival. His intelligence and positional awareness allow him to think two steps ahead of his opponents. He has the intelligence to know when to fill gaps, when to drop off, when to join the center backs in offensive turnovers, and when to sit back in order allow Goretza and Thiago with the time to advance forward without worrying about the empty space left behind them.
Yes, it might not be overly glamorous, but one thing Joshua Kimmich has that many footballers do not have  is an intellectual talent that allows him to beat world class players in a tactical game of chess. He is a player who maintains the strategic ideology why every team needs a Mr. Consistent. Because no matter what, Kimmich is always one of the first names on Flick's team sheet. 
Similarly to Kimmich, César Azpilicueta has produced performances that do not always catch the eye, but that constantly deliver what the manager demands. As their captain and longest-serving player, Azpilicueta has proven to be Chelsea's Mr. Consistent over the years. At the age of 30, he is still very much a part of Frank Lampard's plans as his overhaul of Chelsea continues. 
Since arriving at the London club from Marseille in 2012, the Spaniard has registered 271 appearances for Chelsea, deputizing at his natural position of right back as well as left back and center back, impressing in a wide variety of formations and systems under the likes of José Mourinho, Antonio Conte, and Lampard.
What makes him special is his consistency, his intelligence, and versatility to maintain the club's lofty standards, ensuring that the players brought in and the youngsters coming through the ranks follow his example. Rarely does the Basque defender miss a game and like Kimmich, he continues to support the team in a fundamental role that has become unique in the modern game.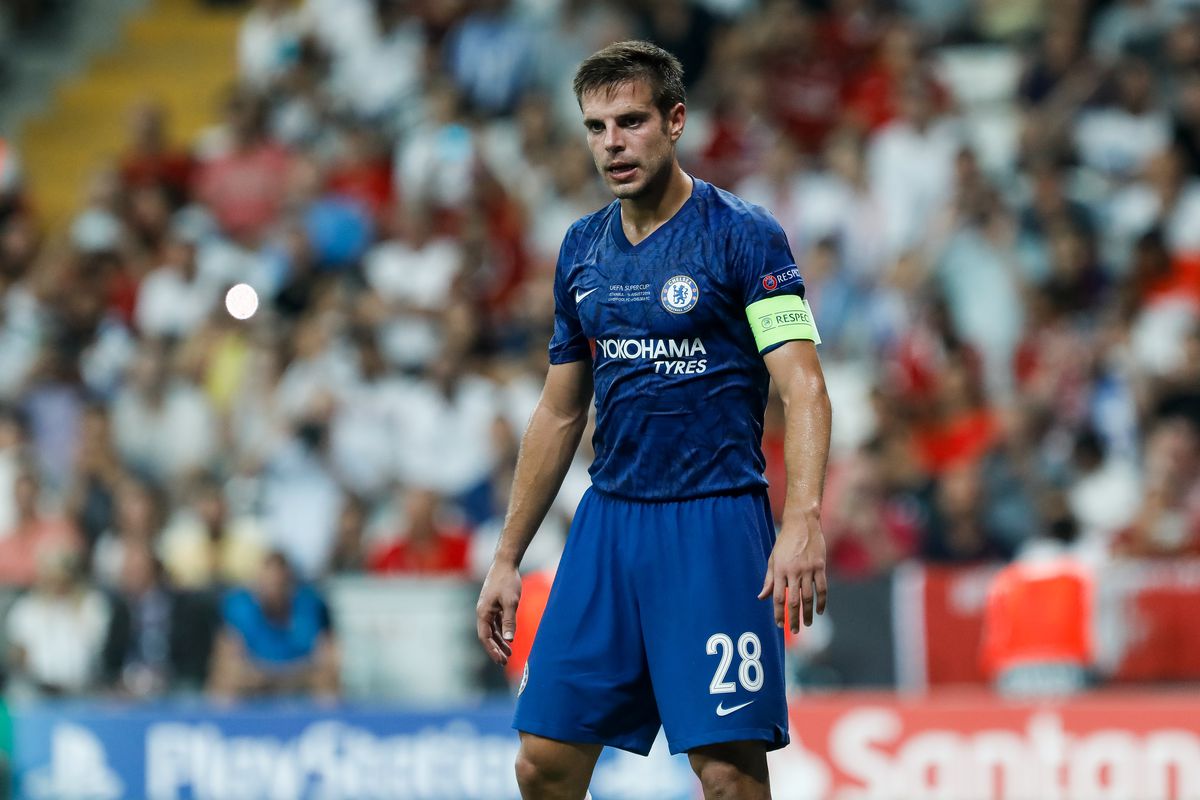 Photo: Mike Kireev/NurPhoto via Getty Images
With so many players wanting to idolize Lionel Messi, Cristiano Ronaldo, and Neymar Jr. because of their god-given skill and natural ability, we have forgotten about the simple brilliance and importance of players such as Kimmich, Azpilicueta, and Milner, the harbingers of the 'Mr. Consistent' tag.
By: Liam Haycock
Featured Image: @GabFoligno / Michael Regan / UEFA via Getty Images