Premier League Returns: From Gareth Bale to Michael Owen – the Good, the Bad and the Ugly
Christmas came three months early for Tottenham fans as Gareth Bale returned to north London for a season-long loan after seven years away. But, in keeping with Christmas traditions, Spurs fans will only be able to enjoy their new toy after dinner – or in more boring terms – until the Welshman gets fit.
Despite the elation among Tottenham supporters, the reception of Bale's return among other Premier League fans is much more mixed. The cynics relentlessly allude to his worryingly persistent injury record, sparse playing time and the fact his best years came over half a decade ago. Meanwhile, Bale's admirers live and die by his scything left foot with their arms folded stubbornly repeating the mantra "class is permanent."
That being said, it can be impossible to predict exactly how Bale will fare on his homecoming. But in the midst of his return to action, now would be a good time to revisit the historical volatility of returning to an ever-changing league by examining those bold enough to return before Tottenham's new no.9. Given the ambivalence of these moves, it only makes sense to categorise them as Good, Bad and Ugly.
The Good
Such is the pleasant breadth of this category, it can be split into two parts. The first involves the likes of Nemanja Matić, Mohamed Salah and Kevin de Bruyne. While they all grew tired of the lack of playing time at Chelsea in their formative years, beneath that lied a common goal: to establish themselves away from the brouhaha of the Premier League and come back swinging at those who dared to doubt them.
However, the second part to this category covers the certified Premier League legends who left for pastures new at their peak and returned in their twilight years to restore the feeling. 
Although short-lived, Thierry Henry's return to Arsenal immediately springs to mind. If bagging a late winner in the League Cup on his second debut did not immortalise him enough (as if there was room for any more reverence), his last-gasp goal away at Sunderland rescued three points for the Gunners in the blink of an eye. His goal carried an eerie sense of deja-vu – almost as if he never left six years prior. That is the truest mark of a successful Premier League return.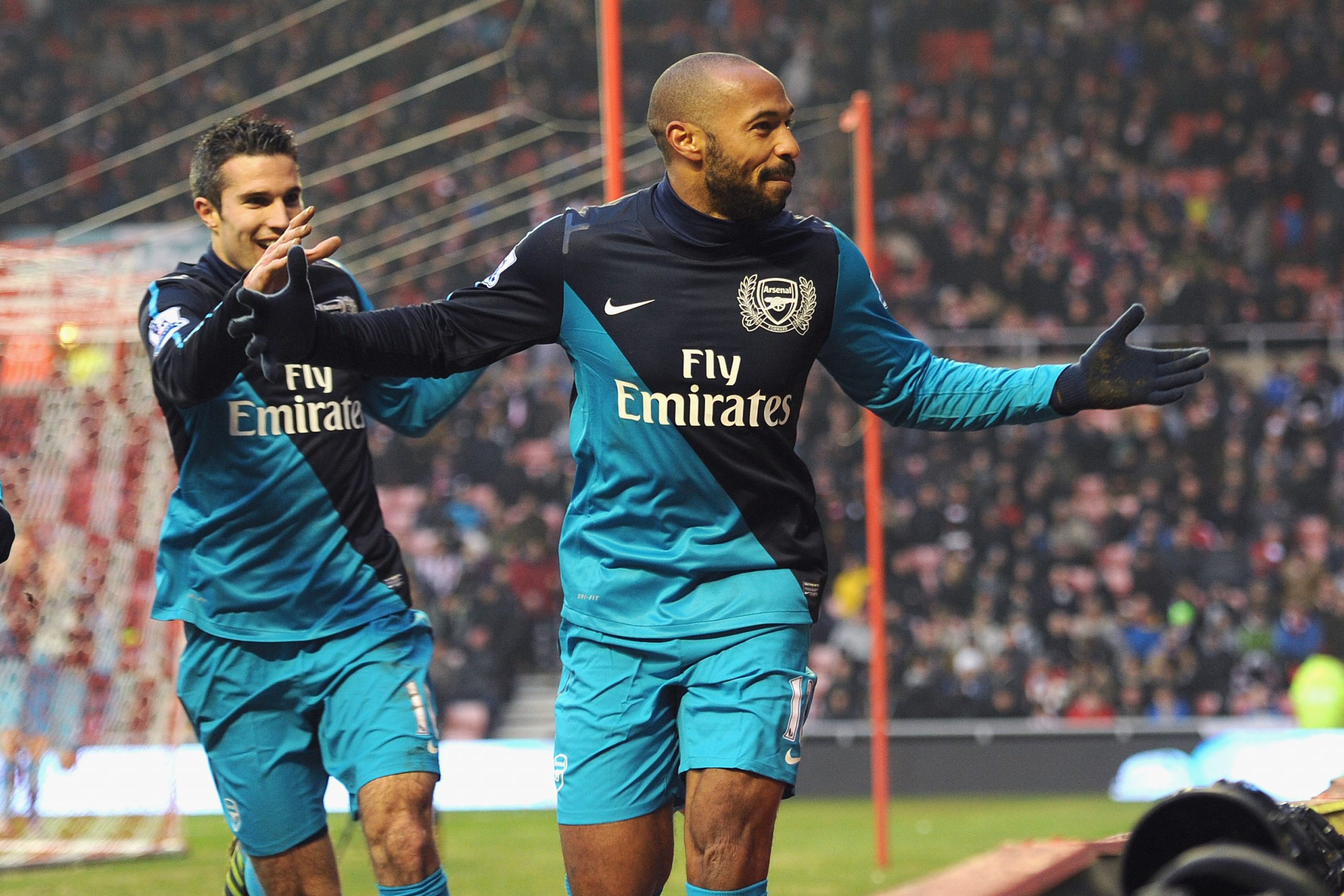 Photo: Michael Regan / Getty Images
After the game, in traditional Henry fashion, the Frenchman nonchalantly outlined his now justified reasoning for returning at the age of 34, detaching himself from the idea of Thierry Henry to focus on helping the club who loved and needed him.
"I was on holiday in Mexico, chilling, and the boss asked me if I wanted to come back. I said of course. I just want to help the team. That is it. I'm an Arsenal player and I just want to help."
Across London at Stamford Bridge, Didier Drogba's return, while not as memorable as Henry's, also proved sequels do not have to live in the shadows of predecessors. Remarkably, in his first league start away at Old Trafford, he scored a trademark goal almost identical to his last for the club in the dying embers of the 2012 Champions League final – resurrecting that same feeling of familiarity Henry engendered two years prior.
Even as the third-choice striker aged 36, Drogba knew he had a job to do and could not afford to buy into the hype. On the Ivorian's homecoming, then Chelsea manager José Mourinho decreed Drogba's return would not be shackled to the romantic idea of the player, but would instead rely upon the abilities which made the no.11 shirt his own:
"I know if he comes back, he's not protected by history or what he's done for this club previously. He is coming with the mentality to make more history."
But what drew these phenoms who have not a single point to prove back to a league with younger, faster and better players? An unwavering feeling of duty? An insatiable ego? A combination of both? Bovril? Regardless, Henry and Drogba's return adds an extra zest to their Premier League resumes which their adversaries can only scoff at. 
The Bad
The Bad has taken many different forms but a recurring theme is the rapture of expectation conspiring against those brave enough to try and set the record straight. In most cases, the nature of the league (and team) which players return to differ greatly from the ones they left, rendering any modicum of familiarity virtually useless.
Mario Balotelli's return stands out as a prime example of a player who was once again enticed but subsequently blinded by the bright lights of the Premier League. The Italian provided some of the most iconic moments for Manchester City in its journey from subservient citizens to noisy neighbours. His maverick persona ultimately drew his time in Manchester to a close and – all things considered – his numbers look far from shabby in retrospect.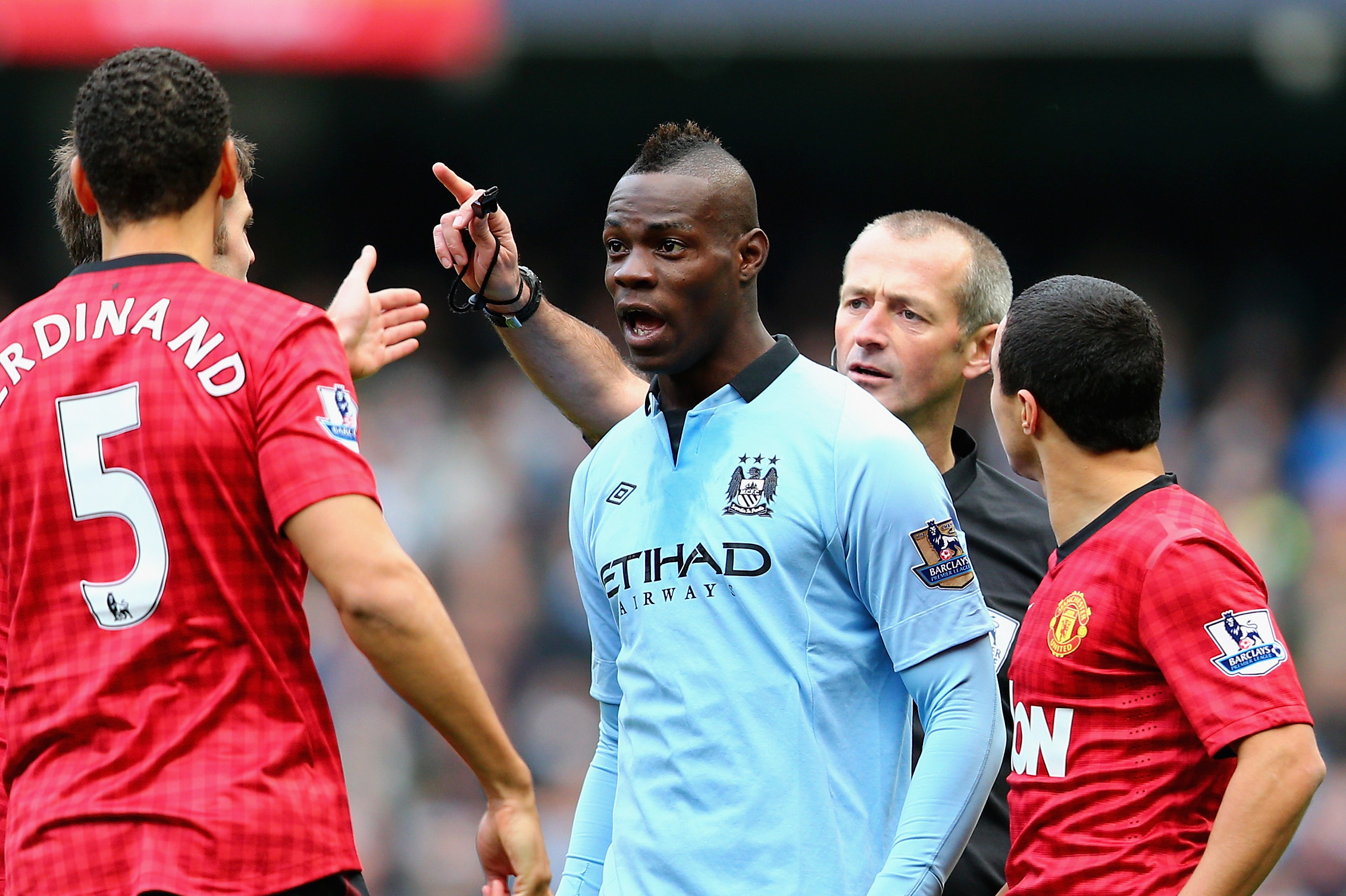 Photo: Clive Mason / Getty Images
Balotelli contributed to a goal or an assist in 42.6% of his league games and rounded off the 2011/12 season with a superior league goals per minute record (101.92 minutes per goal) than Sergio Agüero (112.78 minutes) and Edin Džeko (107.14 minutes) – two players who fare very well in this metric.
Yet, as the cliched adage goes: "hard work beats talent when Balotelli throws darts at youth-team players." Such a destructively erratic figure, Balotelli left many spectators wondering about the limits to his ability. But at Milan, he reminded those spectators exactly what he was capable of without the hijinks – bagging 12 goals in his first 13 Serie A games in 2012/13 followed by 14 goals and seven assists in the next campaign.
These impressive performances caught the eye of Brendan Rodgers, who himself had a void spanning 31 goals and 17 assists to fill alongside an injury-prone Daniel Sturridge on his mind. Now aged 24, Balotelli was just coming into the peak years of his career with a number of decent seasons under his belt. But these were also the perfect conditions for many to be seduced by the sneaky temptress that is expectation. 
Liverpool's purchase of Balotelli attracted the bitterness of fans who wished their clubs could orchestrate what looked like such a seamless transition of striking eras. But that could not be further from the truth. 
Not only did the off-field antics re-emerge but the goals dried up as well, with the Italian mustering a solitary goal in 16 league appearances in what was arguably regarded the worst transfer of the 2014/15 season.
If the poor performances, disruptive attitude to training and overall problematic decorum was not bad enough, Balotelli committed the unwritten sin of halftime shirt-swapping when he approached Pepe, then of Real Madrid, in a crucial Champions League group stage tie. Needless to say, Rodgers was not best pleased and quickly sobered up from the high of expectation – sanctioning a loan move back to Milan just two months before his eventual dismissal.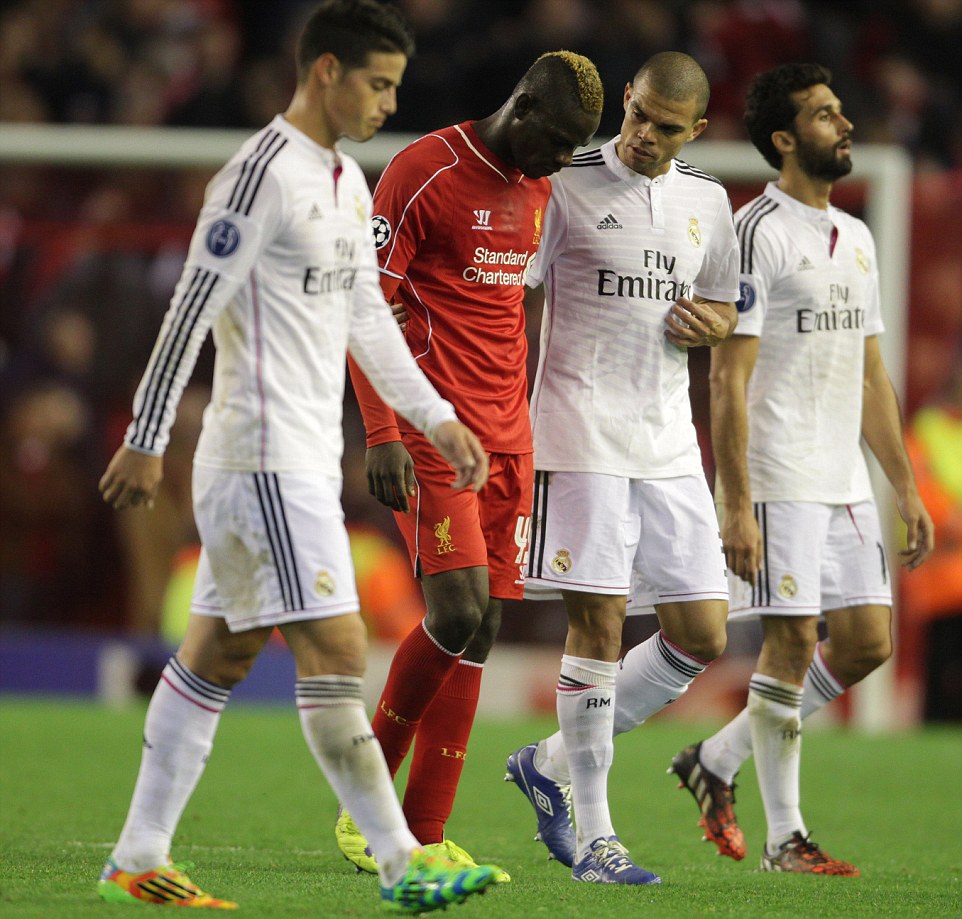 Photo: Ian Hodgson/Daily Mail
While it is easy for us to point the finger at Balotelli as the "trouble-maker", the responsibility for this calamitous return falls on the manager as well. In the heat of the transfer market and radicalised by potentiality, both parties neglected to ask the more tangible questions like: is the player actually compatible with the club?
Rodgers has since admitted Balotelli did not fit his style of football and the Italian is widely reported to have been unimpressed with the quality of his teammates. In many ways, the mercurial Italian failed to adapt to a change in circumstances that tends to come with each Premier League return. At Manchester City, he played beyond the likes of David Silva, Yaya Touré and Samir Nasri with Agüero and Džeko to share the goalscoring burden with.
At Liverpool, the supporting cast was much bleaker and Balotelli was expected (there's that sneaky little word again) to be the main source of attack. In the end, it was Balotelli's will to chasten his British doubters and – Rodgers' will to fulfill this wish whilst rebuilding Liverpool's attack – which served only to cloud both their judgments and taint their legacies among the Anfield faithful.
The Ugly
Michael Owen is perhaps the most unfortunate poster child for the Ugly category of Premier League returns. His stratospheric trajectory was marred by a body which could not keep pace with its mind. Muscle and ligament injuries are considered something of an occupational downside of a professional football career but Owen was still scoring at a decent rate despite spending more and more time on the treatment table at Anfield.
He finished as Liverpool's top scorer in every season until his departure to Real Madrid in August 2004. In his only season, Owen played more of a bit part role but scored 13 goals and finished with the best goals per minute ratio among his star-studded teammates.
Alas, a trophyless campaign for Florentino Pérez's Galáctico project spelt failure and was reason enough to spend a total of £39.6 million on Julio Baptista and Robinho in the summer of 2005. This paved the way for Owen's move to Newcastle where he sought to reclaim his destiny among the Premier League's elite ahead of the 2006 World Cup.
The Tyneside club was in a state of flux itself and was planning for life after its record goal scorer Alan Shearer. Owen's arrival to St James' Park signaled the dawn of a new age for the Geordies – particularly as the club were able to pry him away from a potential return to Anfield. But what transpired was a toxic and injury-fraught four seasons in which Owen made only 71 league appearances netting 26 goals.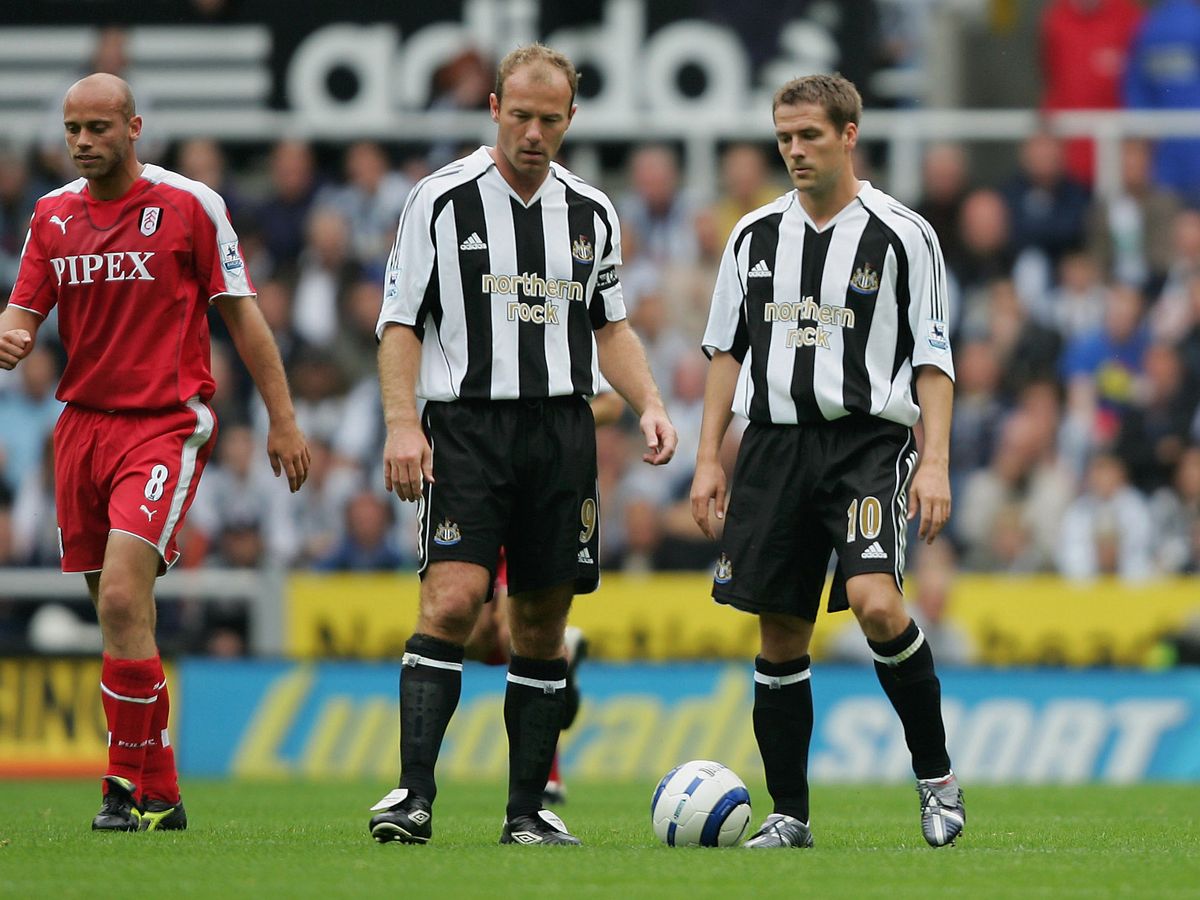 Photo: Getty Images
Unsurprisingly, no matter how many times Owen managed to score on each of his returns to full fitness, the injuries were beginning to take an agonising toll – not only on his career but on his reputation among the fans who once feared and exalted him. Stripped of his most lethal attribute – and borderline scared of any mild over-exertion – much of what remained of Owen's Premier League career revolved around his predatory instinct in the penalty area.
While this gifted Manchester United fans one of the most iconic winners in Manchester derby history, those old enough to remember how he swept through opposition defences as a teenager had long submitted to the idea that this version of Owen was all we were to get and subsequent versions would only grow more inferior. The 40-year-old himself has gone so far as saying:
"All I did at the end of my career for 6/7 years was come short, link the play and get in the box. I hated it. I couldn't wait to retire."
This is the largest part of why Owen features in this category. His decline came through very little fault of his own but was so steep – it became ugly to watch in many ways.
His body had the audacity to command him not to sprint and the effects of that changed the way his legacy is perceived. But should you deprive any of the world's best footballers of imposing their strongest attribute in the same way, I doubt they would be able to manage for as long as Owen did.
Bale – the Good, Bad or Ugly Return?
Aged 31 and without much recent playing time, Bale finds himself betwixt the purgatory of the two parts of the good category. Not quite in his twilight years like Henry and Drogba but also not returning in his peak like Salah and co.
He would be wise to consider half the battle is returning in the best possible circumstances – a privilege which Henry and Drogba certainly benefited from. Not only did the stars align for a move back to their old clubs, they had the opportunity to link up with the managers they rose to the pinnacle with. 
While Bale is without this advantage, playing under a manager who admires him in Mourinho can only help. The Welshman is also younger than Henry and Drogba were on their respective returns and what he lacks in circumstance, he can certainly make up for with his skill and athleticism.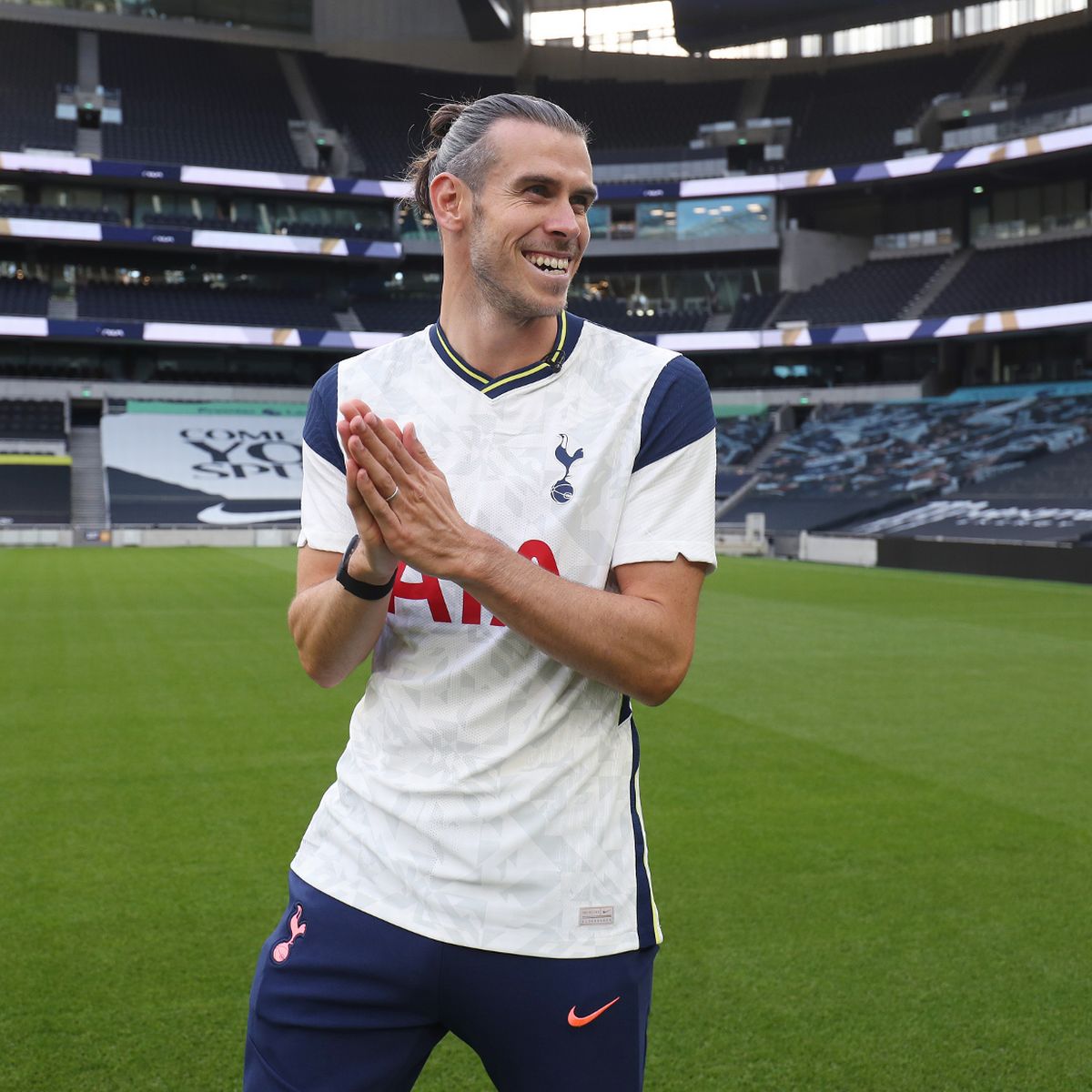 Photo: Tottenham Hotspur FC / Getty Images
Elsewhere, the same feeling of expectation which consumed Balotelli is also bubbling around Bale's return. He will be eager to convert his on-paper credentials to on-pitch performances and recapture the minds of fans in a way the Italian simply failed to do in his second rodeo. 
Much like the former Manchester City striker, Bale's success will hinge on how he adapts to the changes from the Premier League he (and his body) once knew. Should he fail to acclimatise and let the spirit of expectation deceive us all, his return will keep company among Balotelli's as categorically bad.
Finally, unlike Owen, Bale's return is least likely to be branded as ugly but his route back to the Premier League bares a strikingly mutual scent to that of the former Liverpool man. Both were forgotten products of an ever-evolving Galácticos project now looking for more game time and to be relied upon in an attacking sense.
Both players returned to a league where they made their names, where they are most loved and where they can call home. And both returned with questions over the electrifying athleticism they so devilishly imposed on hapless defenders in their earlier years.
Still, Bale's return is unlikely to be blighted as tragically as Owen's and he returns to a much stronger Tottenham side than he left seven years ago. All of this symbolises a separation from the pessimism which plagued Tottenham supporters – especially after a questionable start to life under José.
Now that he is back in the Premier League, Bale could very well forge his own path simply because we have not seen a return of this magnitude. But that is part of what makes Premier League returns so exciting.
By: Ahmed Shooble
Featured Image: @GabFoligno / Tottenham Hotspur FC / Getty Images