Ralf Rangnick: The Hoffenheim Diaries
"That's the kind of football we want to play one day," said Jürgen Klopp after his Borussia Dortmund side were beaten 4-1 by Ralf Rangnick's Hoffenheim in a Bundesliga fixture in September 2008. Vedad Ibišević (twice), Sejad Salihović and Carlos Eduardo struck for the Sinsheim club to seal an emphatic win in their first-ever season in the German top-flight.
Prior to this day, people were still learning about Hoffenheim – in Germany, they were largely disliked for their unnatural rise through the division, while outside it, there was little knowledge about them. 
After that win against Dortmund, Rangnick's team were well-regarded across Europe. A young, innovative side playing football in an attractive way. They would follow that up with further victories against some of Germany's most historic clubs: Hamburg and Hannover 96 were humbled as Hoffenheim surged up the table.
They were so good that by the winter, they were league leaders ahead of a game in Munich against perennial champions Bayern. First versus second, and normally in this scenario, the Bavarians wouldn't expect to be chasing – the fact that only highlighted the strength and quality of that Hoffenheim team. 
Hoffenheim's rise to this stage wasn't appreciated by many. Formed in 1899 and based in a village of about 3,000 people, it wasn't until the 1990s that fortunes changed for them. They spent much of their history in the lower divisions of German football, playing at an amateur level and their games didn't attract many fans.
That all changed when Dietmar Hopp entered the story. Hopp was the co-founder of software company SAP and was a billionaire. More interestingly, he formerly played for Hoffenheim as a youngster, before injuries took its toll on a fledgling career.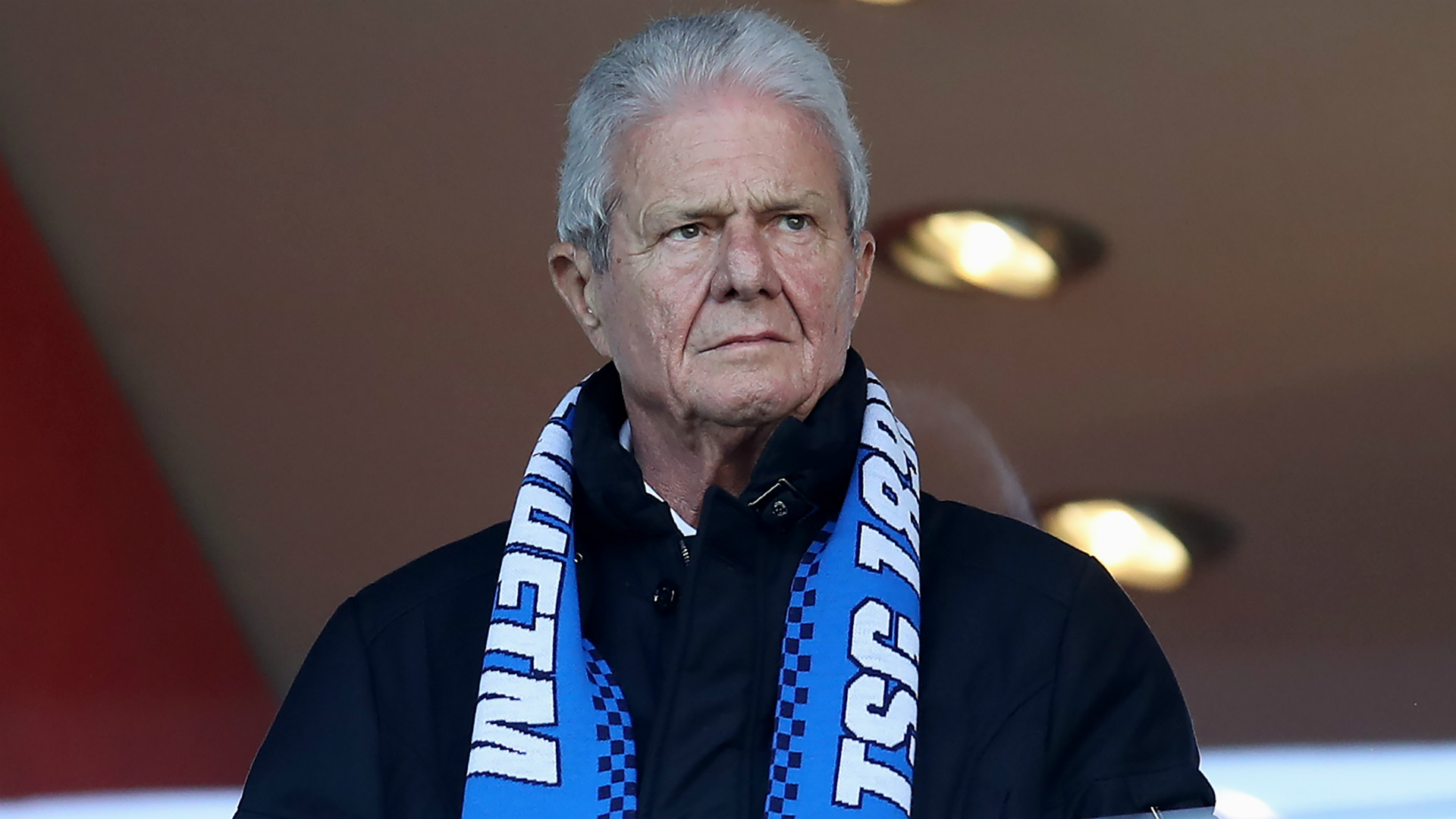 Photo: Getty Images
Going from football to the billionaire owner of a multinational isn't the worst thing in the world, and Hopp's love of Hoffenheim ensured he returned as a major investor. When he took over 1990, Hoffenheim were playing in the ninth division of German football, one of the lowest tiers and about a decade later, they were in the third division. In that time, he funded the building of a new 5,000-seater stadium – aptly named as Dietmar Hopp Stadion – and more fans attended games. 
It could be said that they grew too quickly. Their players weren't able to adapt to the demands of playing at a higher level and they stagnated at this stage for the early part of the 2000s. Current Bayern Munich coach Hansi Flick was in charge during this period before he lost his job after narrowly missing out on promotion in 2005. He would then briefly work at Red Bull Salzburg and later joined Joachim Löw with the German national team. A year later, Hopp sprung a surprise: Rangnick was given the keys to the club.
In previous years, Rangnick had taken over at Hannover 96 and led them to the top-flight before nearly winning the Bundesliga with Schalke, so this came as a bit of a surprise – going down to the third division to a club with very little history was highly unexpected. However, the project had everything Rangnick desired. Prior to it, he had left many clubs after his demands weren't met.
Rangnick was the sort of coach who wanted control over many aspects: how his team travels to away games, how his team eats before matches, how they schedule their training sessions and more. There needs to be plenty of trust from the club towards the coach.
When he was at Schalke, the impressive season where they finished second was so appreciated by the fans that when Rangnick departed the Gelsenkirchen club following a bust-up with his bosses, he took a lap of honour around the Veltins Arena before his final home game and the supporters displayed their affection for the coach. 
At Hoffenheim, with backing from Hopp's millions, Rangnick would get what he wanted. After years of stutters and near misses in the third division, Hoffenheim were promoted at the first time of asking. This came despite a tough start that included two defeats in four and lots of ridicule from rivals. Form picked up after that, and they were comfortable in making their way upwards.
There were some key additions made to his backroom staff, and with Hopp eager to make it to the Bundesliga as quickly as possible, he followed Rangnick's advice. Bernhard Peters, the former hockey coach, was installed as the Head of Performance. He had been closely linked with football and was close to working with Jürgen Klinsmann during Germany's 2006 World Cup campaign as a technical director before the DFB denied Klinsmann's request to have him, believing they should go for someone with a football background.
Peters was crucial to Rangnick and Hoffenheim. The two discussed tactics frequently, with Rangnick often taking Peters' learnings from hockey. Additionally, Peters also helped develop the attacking set-up, dissecting videos and forming drills for training.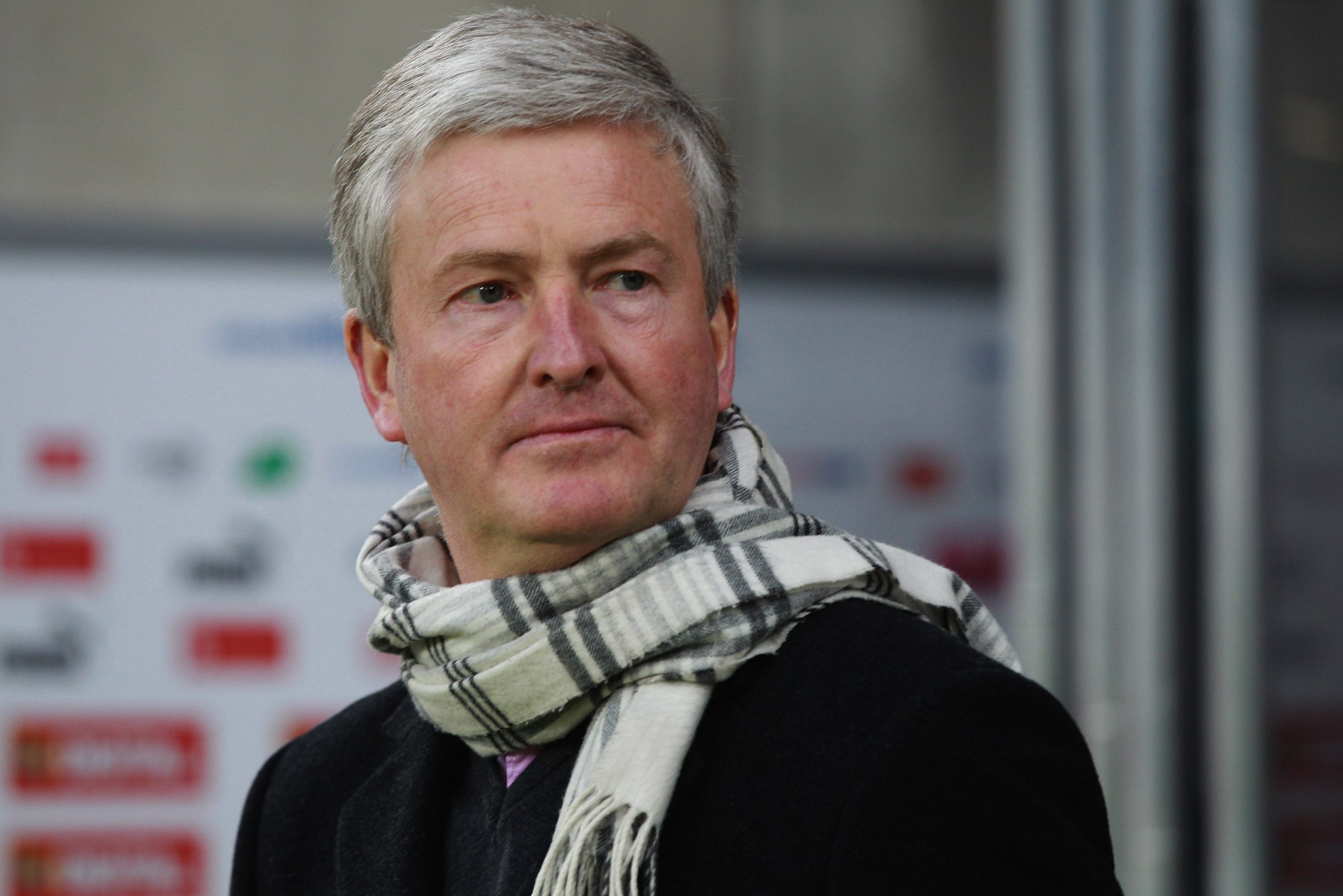 Photo: Alexander Hassenstein/Bongarts/Getty Images
He once spoke to German publication Kicker discussing his ideas about a change in the substitution rules and how more substitutes can make football teams better. Peters' hockey-influenced five-point explanation included:
Faster speed of the game;

Fewer in-game discussions as all players know their roles and importance;

Younger players get more opportunities;

The coach can implement changes more efficiently;

Better development of talent.
Additionally, Rangnick also hired sports psychologist Hans-Dieter Hermann, who was a part of the 2006 World Cup backroom staff under Klinsmann. This was the freedom Rangnick desired. Throughout his career, he placed heavy emphasis on coaching, the use of video and establishing clear links between psychological performance and sporting performance. 
Speaking to Raphael Honigstein for Das Reboot, Rangnick said: "As a club, they were a blank sheet of paper. There were no TV screens, no scouting, nothing. When I told them I wanted a sports psychologist, they hired a sports psychologist. At Schalke, they had told me that there was no need because they had never had one before. End of conversation." 
The next season, they earned promotion to the Bundesliga, making Hopp's dreams a reality and reestablishing Rangnick's reputation. Previous years had seen the public opinion of the coach reduce – he was chopping and changing too much, being unable to establish himself anywhere. Now, fans took notice once again. 
In the summer before their 2. Bundesliga campaign, Rangnick established the club's transfer philosophy. The team featured plenty of foreign players and it had a Brazilian influence. Using Rangnick's large range of scouts worldwide, Hoffenheim made high quality (and relatively expensive) signings and many of the players were under 23 years of age, meaning that they would have a long future with the club. Brazilians such as Luiz Gustavo and Carlos Eduardo were joined by Senegalese forward Demba Ba, who was signed from Belgium's Excelsior Mouscron, and Chinedu Obasi, who moved from Norway's Lyn.
Hoffenheim also got some cut-price deals from Germany: Francisco Copado, Marvin Compper, Salihović and Ibišević. Others were impressed as Hoffenheim found their way to the Bundesliga, but some took aim at their spending power. 
Former Stuttgart manager Horst Heldt claimed at the time of their promotion that Hoffenheim were the only club in Germany who could rival Bayern Munich to the signing of €30 million Franck Ribéry that summer, but Rangnick was adamant that his team's strategy was different:
"Did we get Ribéry? Never! For us, it is ideal that we don't sign players who are already playing at a higher level than us, but rather want to go there [the higher level] with us. I want players for whom a move to us is not a step backwards. We are convinced that all the guys we brought in last year – Vorsah, Eduardo, Gustavo, Ba, Obasi, Nilsson – were not only good for promotion, but also for the first division."
Indeed, they had the potential to make a massive name for themselves in the Bundesliga. Led by an innovative coach, making smart decisions and investing in the future meant that Hoffenheim were one to keep an eye out for.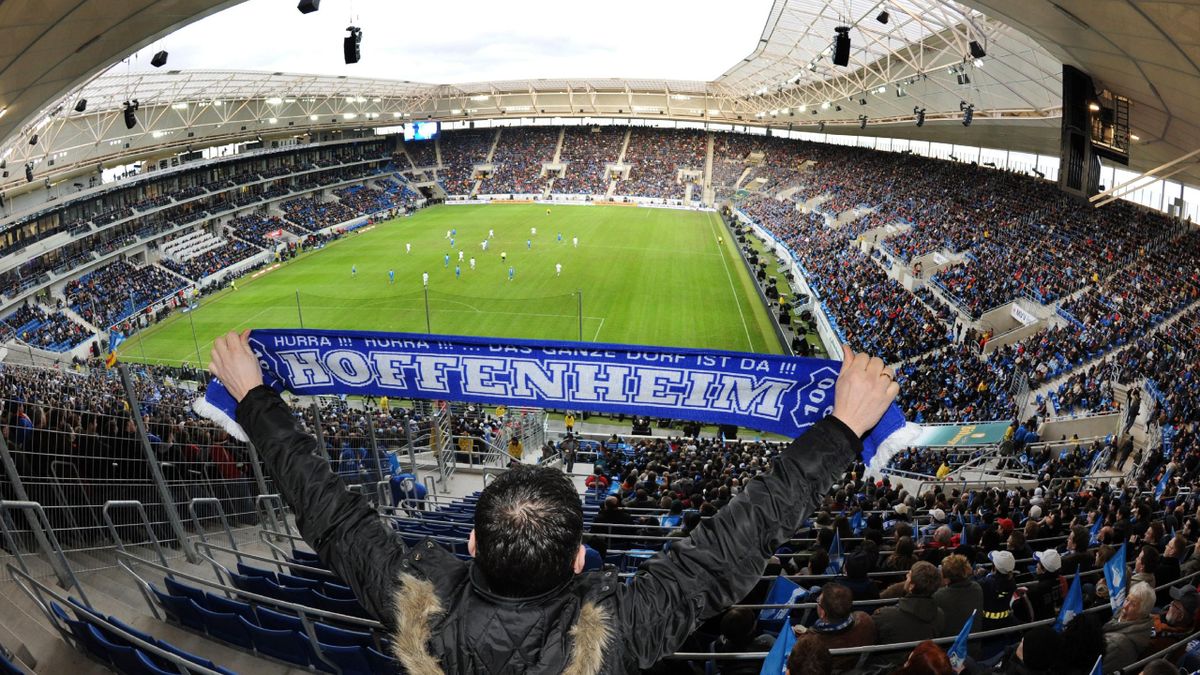 Photo: DPA
Additionally, Hoffenheim were also financing a new 30,000-seater stadium, which was due to open midway through their first top-flight campaign. Rangnick himself was invested in the project, which was a 45-minute drive from his home in Backnang, near Stuttgart. He would pass by it on most trips to and from the training ground, keeping a picture of it in his office and updating it every four weeks as the venue developed.
In the Bundesliga, Hoffenheim's bright start grabbed the world's attention. Just five years prior this was a largely unknown club, and now, they were leading the German top-flight and had The Times from London and The New York Times covering them. By the winter, they were at the top of the table and had a chance of becoming the first team since Kaiserslautern in 1998 to win the league title immediately after promotion. During the season, Rangnick made a return to television. 
Ten years prior, a lanky, largely unknown Rangnick appeared on ZDF Sportstudio, a late night talk show that covered the Bundesliga (very similar to the British Match of the Day), where he discussed tactics and talked about the significance of the flat back four and zonal marking.
While some found it enlightening, many were astounded that a second division coach (Rangnick was then at SSV Ulm) was almost questioning the backwardness of German football. He was ridiculed and dubbed as a "football professor" in a negative way. Now, after spells in the top-flight and his success with Hoffenheim as well as most of his points from that day a decade ago proving to be valid, he made a triumphant return. 
"These two years [with Hoffenheim] have been the greatest success story of my career," said Rangnick. "I didn't think it was possible."
In December, they were preparing for a top-of-the-table clash against Bayern. Unfancied, they took the lead through star forward Ibišević, who struck his 18th goal of an impressive season. However, Philipp Lahm's deflected strike and a late Luca Toni goal following a defensive error in stoppage time broke Hoffenheim hearts. They were still on top, but only on goal difference. 
The match itself was an occasion to be celebrated. Two teams who were happy to attack, playing quick football and enthralling everyone – it lived up to the hype of a match between first and second and while the result didn't go his way, Rangnick's reputation was gleaming once again.
The game went by so quickly that Rangnick admitted he made an error. He wanted to make a substitution in stoppage time before Bayern's winner, but the speed of the clash didn't allow it. They had a goal kick and took it quickly, all while a player was being prepared and before he could come on, Toni scored the winner.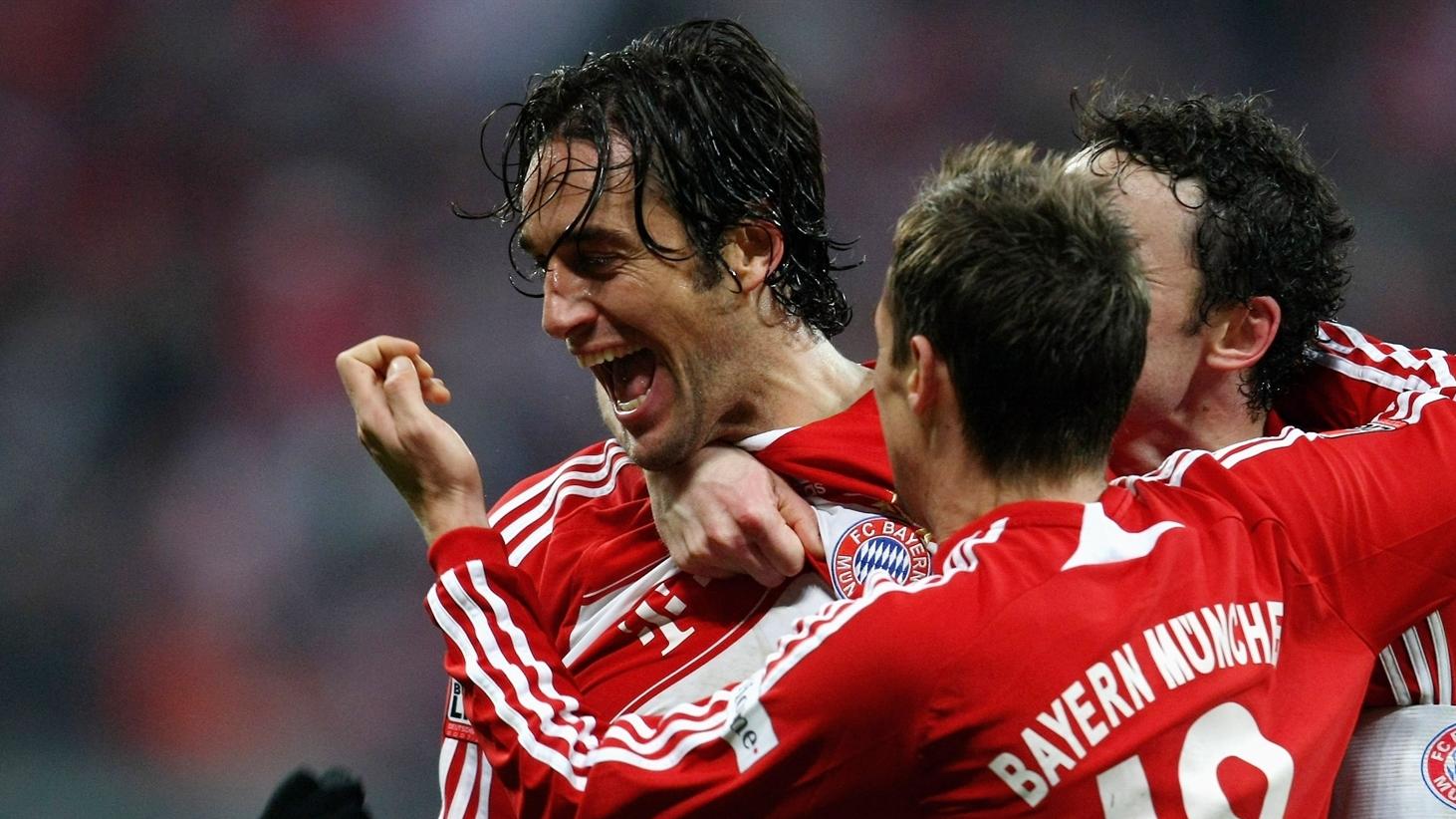 Photo: Getty Images
Local newspaper Frankfurter Allgemeine Zeitung called for a DVD of the match to be included "in the curriculum for the German FA's manager course: this much pace, this much intensity, this much of all the things that have unfortunately only been characteristic of football elsewhere, has not been seen in Germany over 90 minutes."
Rangnick, however, was furious after the game. Despite the good performance and positive reviews about his team, he wanted more:
"That was a bitter defeat; it was brutal. But I told my boys: 'You played a fantastic game in this Champions League environment.' Apart from Carlos Eduardo, none of them had ever played in front of 70,000 fans and experienced such a commotion in the days leading up to the match…

I'm not a good loser. When I was a child, I once threw a toy fire truck at my great grandfather after he beat me at a board game. Even today, it's not a good idea to approach me if we've lost a match because we made a few mistakes."
The season after that game in Munich took a downward spiral. In the winter transfer window, other clubs took notice of Hoffenheim's talent and a combination of factors such as players being distracted due to transfer talk and players themselves feeling they were top stars led to Hoffenheim tumbling down the table.
Hoffenheim ended the season in seventh place, nowhere near what many expected at the start of the season, but also nowhere near what they had expected midway through it. Seventh wasn't a terrible return in their debut Bundesliga campaign, but there was certainly potential for more.
A key aspect of Hoffenheim's growth was the creation of their academy, which was to ensure a clear playing style was established through the club, right from its youngsters. 
Working closely with club general manager Jan Schindelmeiser, Rangnick wanted to make the club's success sustainable. On their website, they explain their ethos:
"Every player completing the TSG Academy training, is guaranteed to have developed on a personal level, as a team player, and accomplished the right amount of confidence to flourish within a squad as well as their everyday lives.

All activity is directed to the developmental age of the players with the main emphasis on a comprehensive, educational approach instead of a purely results driven approach. Thus, the progress of players is not purely result driven. In this respect our coaches also have an educational mission."
The following season was quieter for Hoffenheim, as they failed to improve on their seventh-place finish. Eleventh was perhaps a more underwhelming return and over the course of the campaign, there were doubts over Rangnick's future with the team.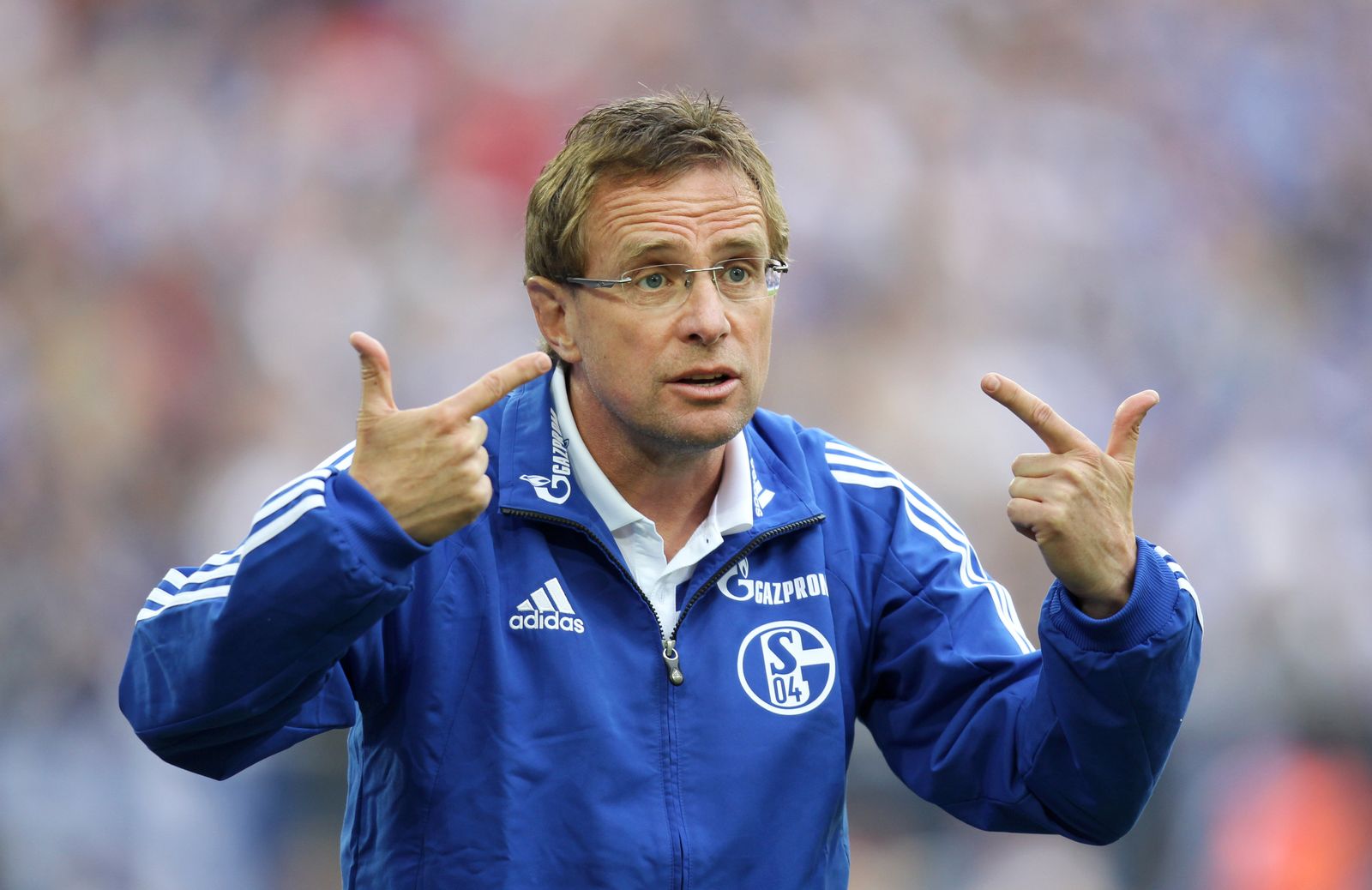 Photo: Rolf Vennebernd/dpa/lnw
There were reports of friction between him and general manager Schindelmeiser, while discipline in the team – something Rangnick values highly – was deteriorating. Players made visits to night clubs and arrived late at training, Gustavo had his car stolen and Rangnick himself was dealing with personal issues: his father had serious health concerns.
Just before the final game of that season, speculation of his departure was fueled. Rangnick said he wasn't sure of staying and that he would have a meeting with Hopp to discuss his and the club's future. Hopp, meanwhile, was not keen on making massive investments in the team. In the end, Rangnick stayed, but he didn't last long. By January 2011, he departed after he believed Gustavo was sold to Bayern Munich without his approval. 
Once again, it was a lack of trust that led to Rangnick moving clubs. He would return to Schalke for a brief period, taking them to a Champions League semi-final where they lost to Manchester United, before taking a year-long break.
In the summer of 2012, he joined forces with Dietrich Mateschitz and Red Bull, a larger, more refined version of Hoffenheim, where the same principals have stuck: fast, attractive football, emphasis on extensive international scouting and promotion of younger players.
While it may have ended terribly, Hoffenheim's modern success has been influenced heavily by their former head coach. He took them to the top-flight, made the most of the resources available to them and established the blueprint for the club. For both club and coach, it was a good period that they benefited from. 
In an interview with The Guardian in 2019, he asked: "Can I be somebody who can influence areas of development across the whole club?' Otherwise you are only getting half of what I am capable of." At Hoffenheim for over four years, he got that freedom and they flourished.
By: Karan Tejwani
Featured Image: @GabFoligno / Jan Huebner – Bongarts