Who Is Ralf Rangnick and What Does He Bring to Milan?
For much of the year, rumours have linked Ralf Rangnick to AC Milan as the Italian giants attempt to embark on yet another new era. The San Siro club have had plenty of false dawns, namely, the takeover by Chinese entrepreneur Li Yonghong and his subsequent extravagant spending in the summer of 2017.
In the last decade, Milan have faltered on every stage, finishing third, eighth, tenth, seventh, sixth, sixth and fifth in the full seasons since they won Serie A in 2011. Performances on the European scene haven't been that great either and to fix that as well as bring about an overall overhaul at the club, Rangnick has been touted as the man. 
The German's move to Italy seems to be a matter of when, not if, at this point. Over the last few months, news has come out that both parties are happy to work together, and it is likely that Rangnick will be the head coach later in 2020.
However, there have been plenty of doubts over what he can actually bring, and looking at his trophy haul, doubts seem warranted – how can a 62-year-old German, who has only recently started learning Italian, succeed in a league he has no experience in? 
Photo: Getty
But it's worth remembering, Rangnick's work goes beyond the pitch itself. In an interview with The Guardian in 2019, when he was asked about a potential move to Manchester United, he said:
"I am happy where I am but if any club wanted to speak to me, the question would have to be: 'Can I be somebody who can influence areas of development across the whole club?' Otherwise you are only getting half of what I am capable of. If, after that, you can work together in a trustworthy and respectful way, then you are more likely to be successful."
To understand the glamour around Rangnick, it's worth looking back at who he is, what he has done and despite not having a gleaming trophy haul, what it is he brings to the scene. 
Many consider Rangnick to be the father of modern German football, and rightly so. Back in the 1980s and '90s, when German football was celebrating the glory of reaching the World Cup final in 1986 and winning the whole tournament in 1990, there was a belief that their famed sweeper system would last them forever.
The system was popularized by Franz Beckenbauer, who himself was a World Cup winning player (in 1974) and coach (in 1990). However, Rangnick was one of the first in Germany to go against this method – his approach was far more different, and unsurprisingly, it drew the ire of many immense figures in German football. 
He and his mentor, Helmut Groß, were working on a more advanced, futuristic system – balloriente raumdeckung, an idea that combined zonal marking with aggressive pressing. The two worked tirelessly on it, learning from other greats like Arrigo Sacchi and his Milan side, as well as Valeriy Lobanovskyi, the excellent Dynamo Kyiv coach who would often take his team to Germany for training camps, where an inquisitive Rangnick watched on and learned.
The year 1998 was a turning point for them and German football. At the time, some of the finest nations in the world had ditched the sweeper (that is, if they had ever deployed it), while it was still popular in Germany. The likes of Bayern Munich and Borussia Dortmund went ahead with it in Europe, while Germany persisted with it at the World Cup that year. 
Against Croatia, they were taken apart 3-0 in the quarter-finals in France, and it was then that German football realized it needed a revolution. Clubs also took notice and there were changes seen at some of them. At Freiburg, Volker Finke led his team to a third-place finish in the Bundesliga in 1995 without the sweeper, while over at Mainz, Wolfgang Frank was achieving similar success a division below. Frank's team featured a certain Jürgen Klopp at centre-half.
Similarly in the late '90s, Rangnick was still a young coach and he was at SSV Ulm, who had won promotion to the 2. Bundesliga in 1998. As they got there, they were tipped to go back down immediately, but they defied the odds. Rangnick's team went 16 games unbeaten to start the season and were well on their way to a second promotion. 
It was in the middle of that 16-game run that Rangnick went on ZDF's Sportstudio, a late-night Bundesliga highlights show where he was asked to dissect his philosophy to the watching world. On that December evening, he was typically articulate, going through his methods and indirectly explaining some of the flaws in German football at the time.
While some were left fascinated, others didn't really take a liking. People felt he was too brash, too ahead of himself and needed to keep his feet on the ground. Many claimed that he was still a second-division coach who would soon get a reality check. Rangnick later admitted he regretted going on the show, but he wasn't wrong: German football had a deep-rooted problem. 
https://www.youtube.com/watch?v=YdptfWFOLkQ
Fußball Professor was the nickname that stuck with him after the appearance on national television and soon after that, the flaws in Germany's football were exposed.
Photo: SWR Sport
At Euro 2000, Germany finished bottom of a group consisting of Portugal, Romania and England. Two years later, they reached the World Cup final, albeit with a bit of luck in the draw where they faced emerging nations and had an inspired Oliver Kahn in goal. Two years after that, they finished third in their group at Euro 2004 behind the Czech Republic and the Netherlands and just ahead of Latvia by a point. Rangnick was right and it showed. 
As Germany's failings continued on the international scene, Rangnick was progressing through the ranks. After leaving Ulm, he would go on to manage hometown club Stuttgart, Hannover 96 and Schalke. These spells told a lot about Rangnick and his work… and they may just be something for Milan fans and management to be vary of. 
At Stuttgart, he enjoyed relative success; at Hannover, he took the club from 2. Bundesliga to the Bundesliga; at Schalke, he nearly took the club to the league title, finishing second behind Bayern Munich in 2005, before leaving midway through the following season. What was common between these departures was that he had issues with the management.
Rangnick is a man who likes to have things done in a certain way. He wants to have a degree of control over proceedings and that may be big decisions like team selection and tactics or smaller decisions like what the team eats or how they make away travels. Maintaining that trust is important, and he got that control at lowly Hoffenheim when he took over in 2006. 
Hoffenheim were in the third division at the time and their ascension to that point was rapid. Backed by billionaire Dietmar Hopp, who earned his riches through his software company SAP, they went from the ninth tier to the third in the previous 15 years. Now, Hopp wanted the top flight.
Photo: PA
When Rangnick arrived, he was given full freedom and he took Groß with him as an advisor. Together, they made it clear that they were only going to sign young players that could develop in the future and they also wanted to create a culture for youth to grow – best exemplified by the building of an academy.
In quick time, they were in the Bundesliga with a core group that included Demba Ba (23), Chinedu Obasi (22) and Carlos Eduardo (21). With belief that they would be gone soon, once again, a Rangnick-coached team shocked Germany. By December 2008, they were challenging for the league title and were an extremely exciting team.
However, their form slipped off and they could only managed seventh, which by no means was a bad finish. The next year, Hoffenheim finished 11th, and that proved to be Rangnick's final full season. Midway through the 2010-11 campaign, the sale of Luiz Gustavo was unsanctioned by the manager and feeling betrayed, he departed, soon returning to Schalke. 
Back at Gelsenkirchen, he took the Royal Blues to the Champions League semi-final, where they lost to Manchester United and some months after that, Rangnick left once again, citing burnout. He had done too much, was moving too quickly and was unfocused. 
Nearly a year later, Red Bull gave him a call and after rejecting several English clubs, he was now at a boosted, more expanded version of Hoffenheim where he was to oversee operations at Salzburg, New York, Brazil and fledgling Leipzig. From the off, he wanted to deploy similar ideas to the ones at Hoffenheim.
Photo: AFP Photo 
Despite the money he had at his disposal, he wanted a clear identity. Speaking to The Blizzard in 2015, Rangnick explained his playing philosophy: 
Add maximum possibility to the team and act, don't react. You need to dictate the game with and without the ball, not through individuals.

Use numerical superiority and let the ball run directly whenever possible, with no unnecessary individual action and no fouls.

Use transitions and switch quickly. Try to win back the ball within five seconds with aggressive pressing. After winning the ball back, play quickly straight away, play direct and vertically towards the opponent's goal, surprise the disorganised opponent to get into the penalty area and shoot within 10 seconds of winning the ball back.
The more a team sprints faster to win back the ball the greater the likelihood they will score a goal once they have won it back quickly.
Red Bull were now set to have a sustainable set of clubs. At the time, Leipzig were struggling in their bid to make the Bundesliga, while Salzburg were winning trophies, but weren't sustainable because they had older, aging players. Within years, he made both sides younger, fitter, more exciting to watch and their success has been there to see.
Since 2012, Salzburg have continued their domestic dominance, have contributed heavily to the Austrian national team, saw their youth team win the Youth League in 2017 and reached the semi-final of the Europa League in 2018. Leipzig, meanwhile, reached the Bundesliga, have played in the Champions League and have been constant challengers for the domestic title. 
The array of young players coming through their ranks is not a surprise either. From Sadio Mané to Naby Keïta, Timo Werner to Patson Daka, Erling Håland to Marcel Sabitzer, their carousel continues to grow and it's only going to get better.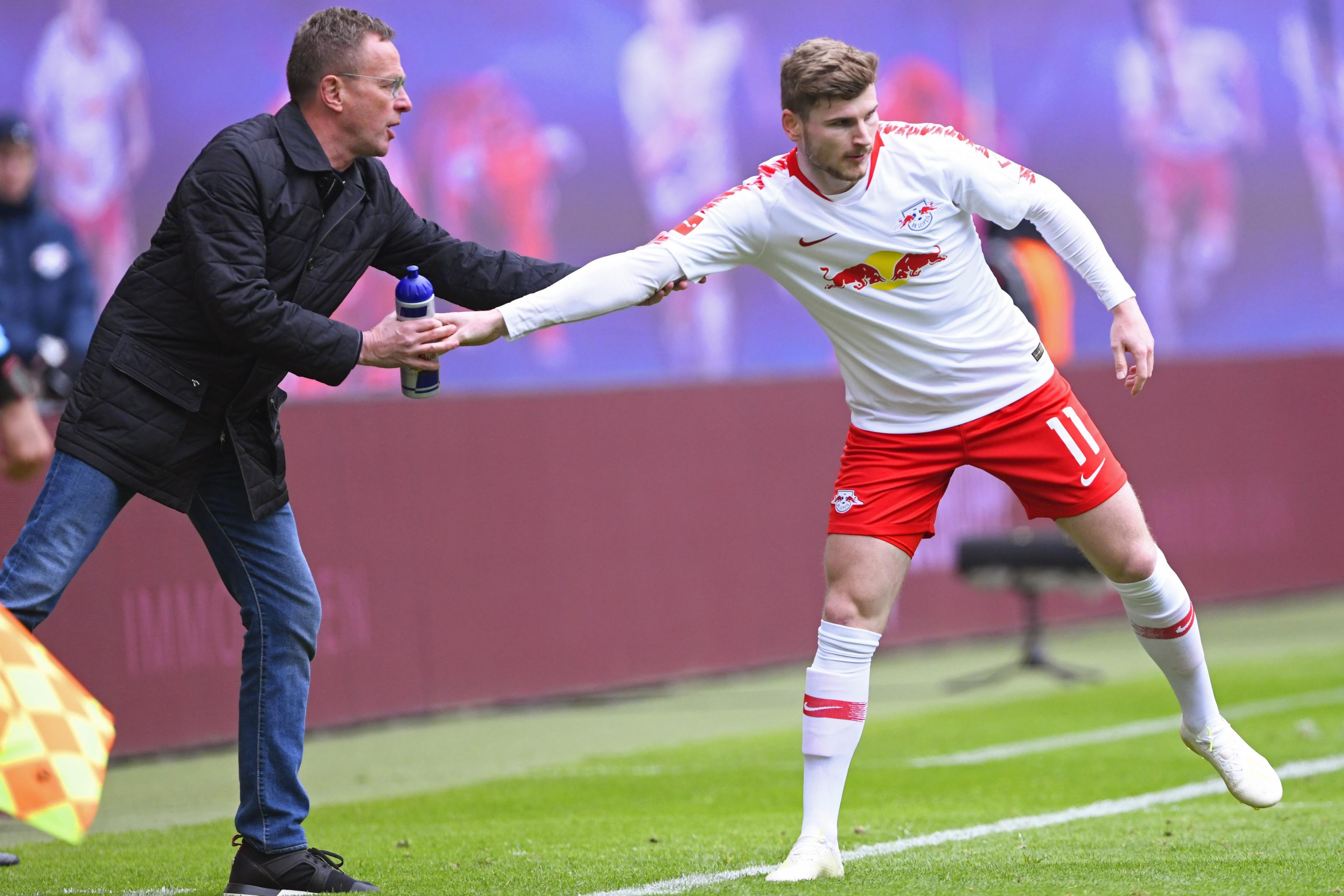 Photo: AP
In 2019, Rangnick's role was changed as he went to oversee Red Bull's global side, namely in New York and in Brazil with Bragantino, but his influence is felt across all clubs under the Red Bull umbrella.
Even though Red Bull's presence in football is largely disliked, their on-pitch entertainment is widely regarded as one of the finest, while their sustainability off it is commendable. Beyond Red Bull, the likes of Marco Rose, Julian Nagelsmann, Roger Schmidt, Adi Hütter, Jesse Marsch and Ralph Hasenhüttl can all link their philosophies and football identity in some way to Rangnick. This is what he does and writing him off is silly. 
Now, the fact that Milan have all but got his signature is a major sign of things to come. Milan have attracted Rangnick from a role that was specifically designed for him, where he had full control over things – that must mean they must've offered the German exactly the same or something similar.
The important part with this deal is that patience is required – both from the fans and at board level. He is the most experienced coach Milan have had since Carlo Ancelotti and that era of false dawns where the likes of Gennaro Gattuso, Clarence Seedorf and Filipo Inzaghi came and left with little to praise must be set aside. Rangnick needs time and as his career suggests, he is a man that commands a degree of patience.
Milan were the last Italian club not named Inter to win the Champions League, they were the last club not named Juventus to win Serie A – their success wasn't eons ago, but their decline has been rapid.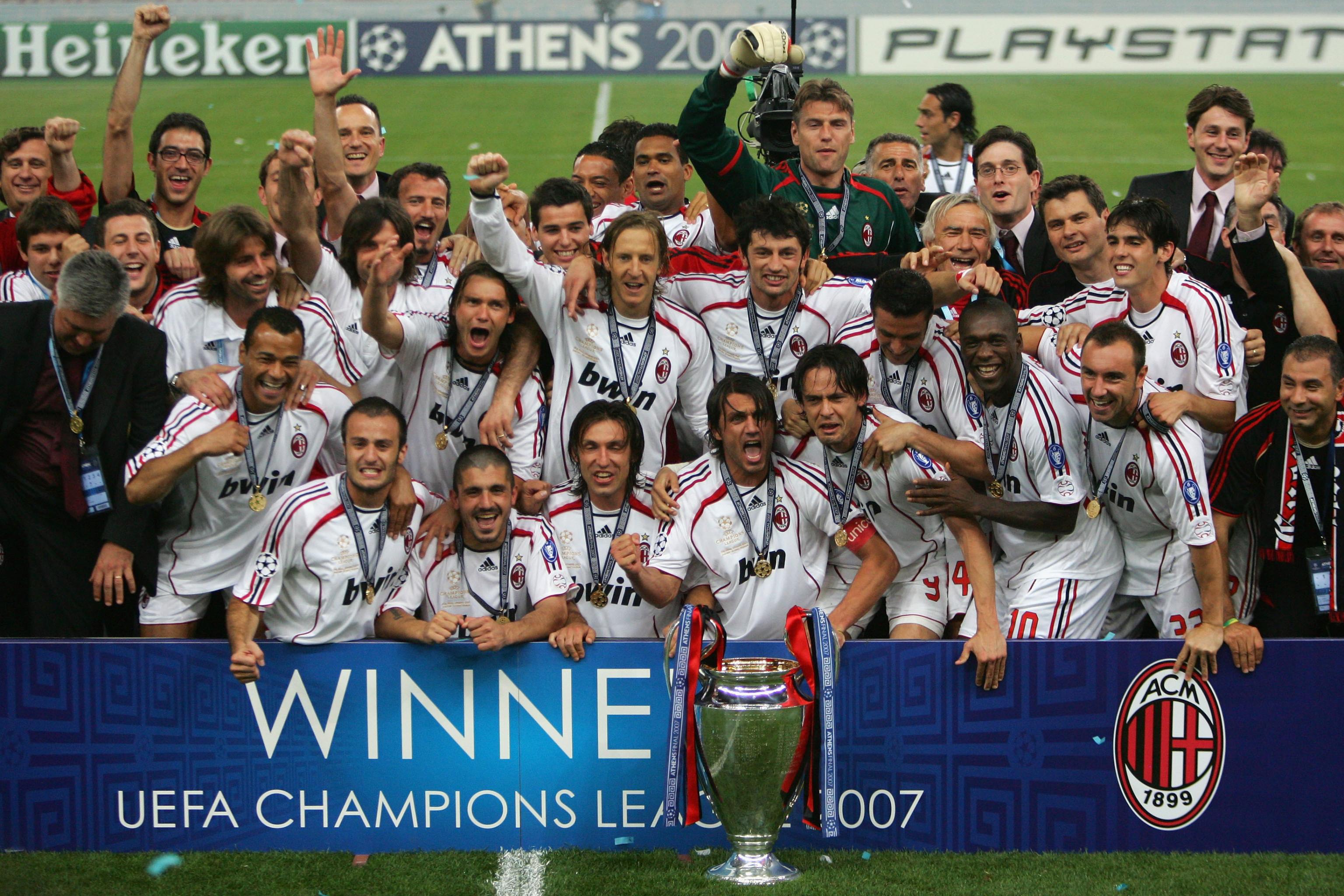 Photo: Getty
It's understandable to not get too excited over Rangnick's arrival – yes, he doesn't speak the language fluently and, barring a spell as a student in England where he played football at an amateur level many decades ago, this is his first proper job outside of Germany, but Rangnick is a genius, and losing faith in him quickly will cause more problems than it will create solutions for the club. 
There will be fast, energetic football, there will be plenty of youngsters, there will be plenty of coaches and staff behind the team and finally, after a decade of decline, there may finally be success. This may be the new era Milan fans have been waiting for. 
By: Karan Tejwani
Featured Image: @GabFoligno