The MimoSifcom Talent Factory
"Sol Beni", reads a bright yellow signboard on the entrance to the biggest football influencer in Ivory Coast. Loosely translated to 'blessed soil', the MimoSifcom academy in the country's capital city, Abidjan, has provided the national football team some of its finest talent that has been dubbed as the "golden generation" – a generation that took the country to their first World Cup finals in 2006 as well as hoisting the African Cup of Nations in 2015. 
The MimoSifcom academy was founded in 1993 by Jean-Marc Guillou – the former French international – and Roger Ouégnin and they work hand-in-hand with ASEC Mimosas, the club many of their younger players go on to represent when they reach the right age. ASEC Mimosas are the most successful club in Ivory Coast, and it's only right that they have the right stream of talent coming through and playing for them, with the MimoSifcom academy being a great feeder of players. 
For years, players from many African nations – Ivory Coast included – have left their nations and gone on to play in Europe at very young ages, but the academy and ASEC work together to give them competitive action locally, before sending them on to the more difficult leagues.
The academy has been praised around the world for years, as they integrate sporting growth with education, teaching many of their young players skills other than football in order to ensure that there is as little risk to their future prospects in life. However, when it comes to football, they go all out and are second to none in the country.
It was only in 1989 that the club hit a more professional level, brining in more structure and organisation in their day-to-day running, and the results have shown. Since 1989, the club has won 19 league titles, 11 Ivorian Cups, one CAF Champions League and one CAF Super Cup. As mentioned, many of the players who played major roles in these successes have come through the MimoSifcom academy, and this is a partnership that has succeeded for decades. 
Over the years, the academy has played host to future stars such as the Touré brothers, Kolo and Yaya, Gervinho, the former Arsenal and AS Roma player who is now at Parma, Salomon Kalou, the former Champions League winner with Chelsea and former Tottenham Hotspur and Sevilla midfielder, Didier Zokora, amongst many others.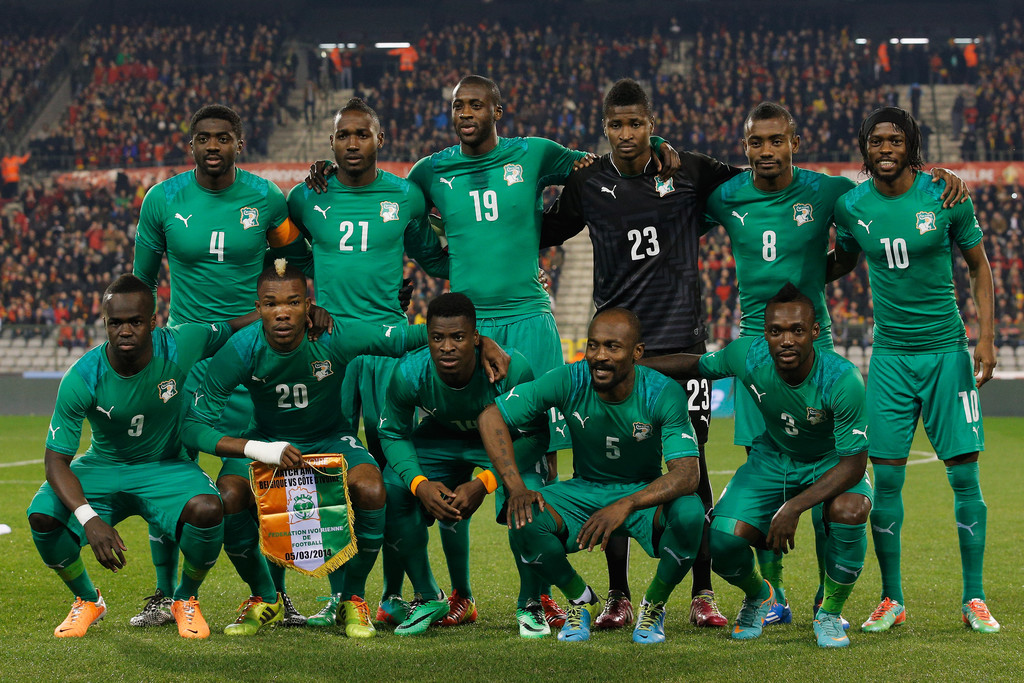 Photo: Dean Mouhtaropoulos / Getty Images
So, how exactly do the MimoSifcom academy and ASEC Mimosas work together, what do they do, how do they benefit their players and how do they support the national team?
The MimoSifcom academy became the first institution of its kind in Africa, paying strong attention to football and opening opportunities for a land with such unfulfilled potential to make its mark in the world. Since their formation in 1993 with a group of children between 11 and 12 years old, ASEC have been of great benefit to the academy. The senior club either gives opportunities in their own team or they enable them to make it in Europe, having forged relationships with clubs. 
After having won the CAF Champions League in 1998, a relationship was formed between the Ivorian side and Belgian club, K.S.K Beveren, who agreed to give some of their finest players a trial and open a pathway to Europe.
The depth of Guillou's contacts came to great use for the academy too. Early in his days at Highbury in the late '90s, Arsène Wenger, who was given his managerial debut by Guillou, opened a path to London by agreeing to give some of the Beveren players a trial at Arsenal, so it's clear that MimoSifcom care about their players, unlike several African academies who exploit them. 
But that didn't stop ASEC from taking advantage of the quality that was coming through. After winning the Champions League, several clubs around the world recognised the talent in Ivory Coast and brought them over. This meant that ASEC were forced to rely on those coming through the Mimosifcom academy and when the time came to take part in the CAF Super Cup against Tunisian side, Espérance de Tunis, they fielded a side wholly consisting of graduates from the academy.
The Tunisians and many senior figures from CAF were outraged by this, citing that the Ivorians showed a lack of respect to the competition. By the end, ASEC won 3-1 after extra time, outplaying the more experienced Tunisians in a stretched match and bringing pride to their upbringing, club and country.
Playing that day was a 17-year-old Kolo Touré and 18-year-old Zokora, who were adept in the back-line, while Boubacar Barry, the goalkeeper who would go on to be capped 82 times by Ivory Coast and play in three World Cups, was also starting at 19 years of age. 
Amazingly, this was a side that was extremely youthful. All of the players that got time on the pitch that day, including the substitutes, were under 19 years of age, whilst the team also included two 15-year-olds, Antonin Koutouan and Sékou Tidiane (who came on at half-time), and two 16-year-olds, Mamadou Dansoko and Siaka Tiéné. The latter would go on to have a decent career in France, winning Ligue 1 with Paris Saint-Germain and also representing the likes of Montpellier, Stade Reims and Valenciennes.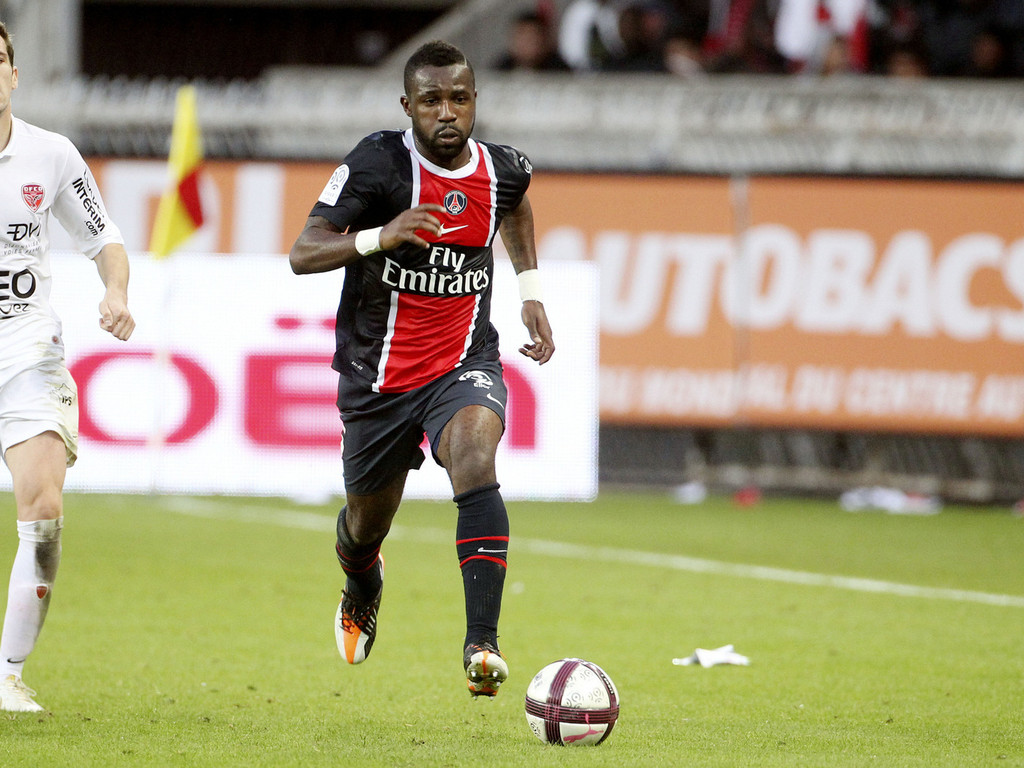 Photo: PacificCoastNews.com
While this was a great success and representation of Ivorian football, the players need to keep their feet on the ground. The academy maintains that talent alone is not enough to make it a top footballer and in order to nurture the values of humility, dignity and respect, the academy makes sure that education is amongst the top priorities.
According to their own website, they say the academy enables young people from underprivileged backgrounds to be well-trained and thus better equipped to approach their professional lives, and this isn't restricted to football. They state that after five years of training at their academy, 100 percent of their students who left between the ages of 17 and 18 received an education adapted to their level and can all read, write and count.
Additionally, 90 percent of players play in first or second division clubs in the Ivory Coast and some play outside the country, enabling them to earn a living and maintain a decent quality of life. Over the years, we've seen several cases of coaches and academies in Africa exploiting youth and taking advantage of their naivety for their own monetary benefit – often labelled as 'football slavery' – but that is clearly not the case with the MimoSifcom academy. 
"Before being a football player, you are a boy and first, you need to go to school. Sometimes, you take a look at the passport of the boys, who are 13 or 14 [years of age] and their profession says, 'football player'", said Benoit You, the General Manager of ASEC Mimosas in an interview with COPA90.

He continued: "So, in the academy, they train once or twice a day, so it's around one or three hours per day on the pitch. That leaves five or six hours of school."
It's clear to see that the academy works in the best interest of their players and they want them to excel with or without a ball. Professional academies around Europe, including Barcelona's famed La Masia or Ajax's De Toekomst, tend to focus on combining education with football so that they can aid their students in having a fallback option in case their sporting ventures fail to pan out. The MimoSifcom academy was the first of its kind in Africa to follow such a model and it has certainly worked out well for all the parties involved. 
On the topic of football itself, Arsène Wenger's name is quite popular. When the academy was formed in 1993, there was a lot of influence from Wenger, seeing as the Frenchman had done quite well for himself at AS Monaco, where he bred in new, raw talent into the team, familiarising them with the daily hassle of being a professional footballer whilst also allowing them to grow. Given the fact that he shared a strong bond with Guillou, he seemed like the right man to get advice from to make this project big. 
Whilst undoubtedly aiding the club in how to help the players, Wenger also provided vital monetary support, which is needed in any venture. Several years after that, as stated before, the manager, Arsenal and Beveren also formed links, creating chances for some of Ivory Coast's best players to give it a shot in the world's most popular league.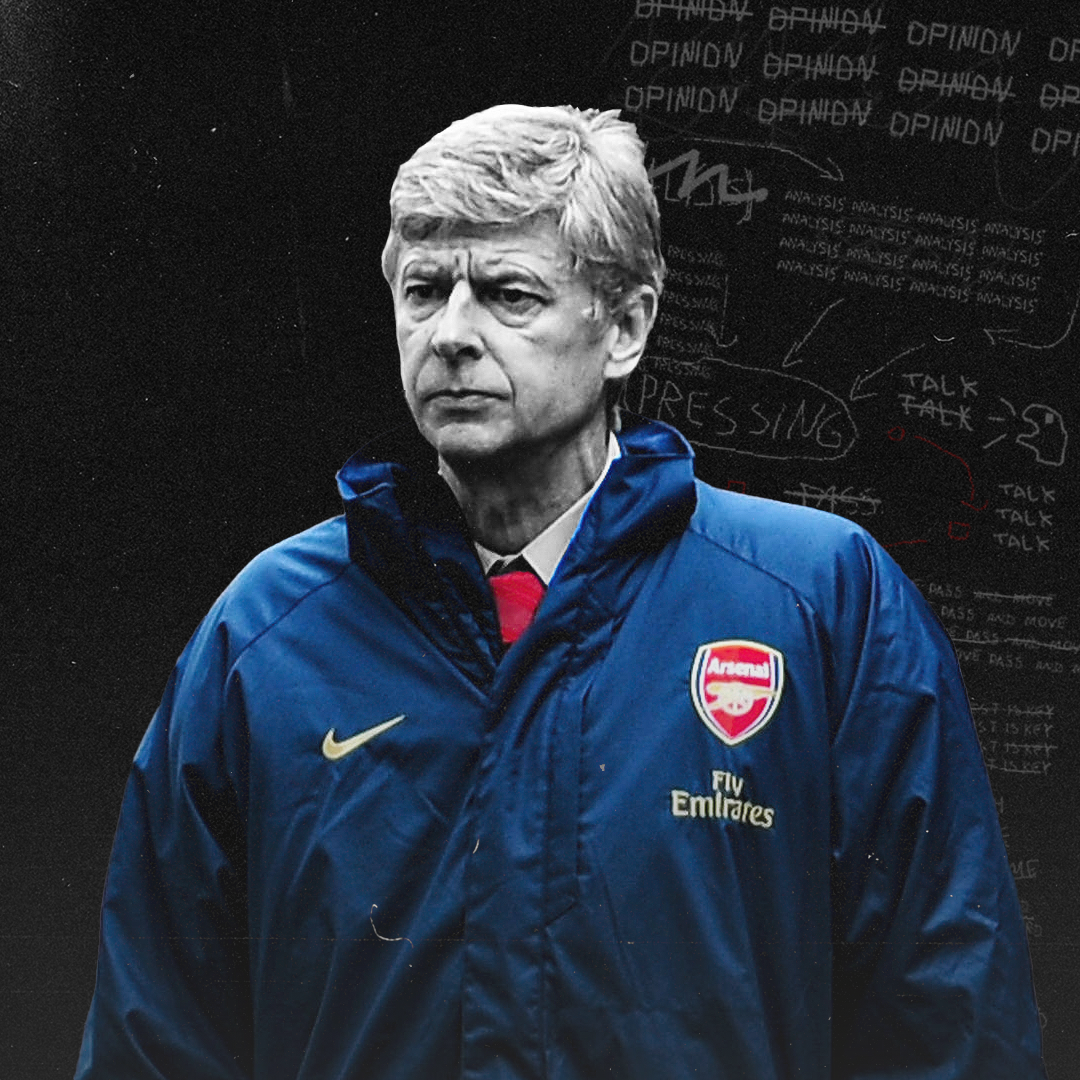 Photo: @GabFoligno / Shaun Botterill – Getty Images
Wenger and Guillou's friendship has done wonders for the academy, and it's no surprise that the academy has done so well seeing as the Frenchman has such a good record of developing and working with youthful talent from various backgrounds and parts of the world. 
Guillou and MimoSifcom maintain that football is meant to be fun, after all, it is their motto: "May the children have fun by playing football". They see football as a relief. African football, for decades, has been marred by social issues well beyond the control of a child, and in the MimoSifcom style, the academy aims to ensure that football can provide something to help a child.
To inspire the youngsters, the names of several of the academy's graduates are engraved on the club's infrastructure, with Yaya Touré, a player who has won it all in Spain and England including the Premier League, LaLiga and the Champions League, being a particular person of interest. 
In a chat with COPA90, Siaka Traoré, the head coach of ASEC Mimosas, maintains that no matter how much legacy the club possesses, the players need to avoid getting their head in the clouds and continue to keep working:
"As soon as the children arrive here we ask them to be humble. They need to have good behaviour. I believe that talent alone does not make a great player. Only through good behaviour can a player achieve the highest points in his career and last in football."
While that is a fairly simple mantra to follow in theory, the problem comes from the vast globalisation of the game. Like several leagues in Far East and the Middle East, the allure of European football is too good for youngsters to avoid and for that reason, many come with the mentality of wanting to leave Ivory Coast rather than making their name in their country before making their way to the big shots in Europe. 
Also, amongst the major problems is a lack of interest from the locals in domestic football. Two decades ago, when ASEC were African champions and dominating the region with a vivid philosophy and style, they would attract full-houses at their stadiums – bringing in well over 30,000 fans each weekend.
Now, though, the situation has changed. With access to watching major European leagues on television easier than it ever has been, attendances have dropped to below four figures per match and that is causing financial complications.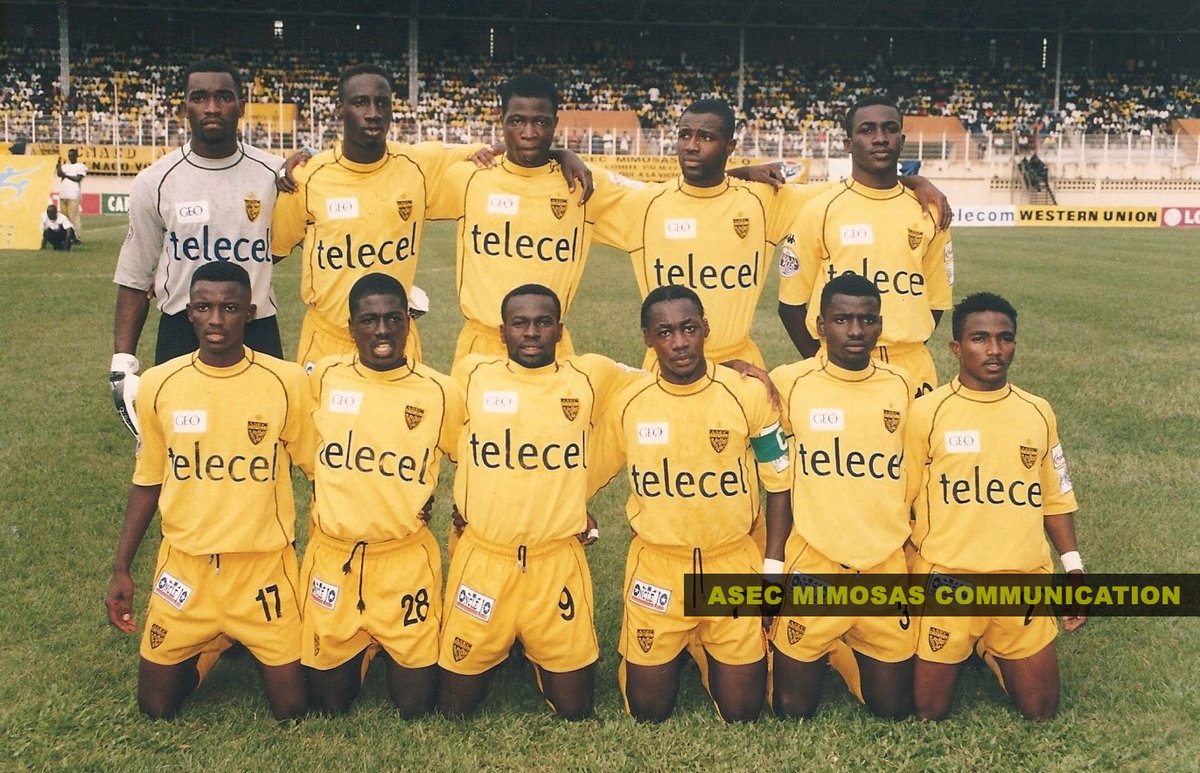 Photo: ASEC Mimosas
Furthermore, the attraction of Europe has also complicated bringing in players. European clubs have recognised how good African talent can be, and it's not just ASEC that are affected. Ivory Coast, Ghana, Cameroon and Nigeria are just some of the countries that have seen many of their youngsters snapped up by clubs in France, Belgium or even Spain, where they are paid more, given better facilities to train with and come up against better opposition to fine-tune their skills.
The best players are leaving Ivory Coast even before they play for the senior team, and that isn't helping ASEC's cause. Nonetheless, there is still great optimism and history to be proud of. The likes of the Touré brothers, Zokora and Gervinho were honed with the same philosophies that have made this club so prominent, and there is hope that it can continue to appeal to local players. The MimoSifcom academy is amongst the best players in the world, and their record for success only proves it. 
Eleven of the 23 players that went to the World Cup in 2006 were from the academy, that number rose by one in 2010 when they played in South Africa before falling down to eight four years later in the roster that flew to Brazil. There were seven in the side that won the African Cup of Nations in 2015 and as it has been made evident, they will always have a strong influence in the national team. 
Julien Chevalier, the Director of Football at the academy, said in an exclusive with These Football Times: "The objective of the club is to prepare young players and ensure the continuity of the club's performance. Life at the academy enables them to acquire the fundamental basics of respect, discipline and rigour."
Their methods have worked in the past and it will continue to work in the future. There has been a slight stall in recent years, but there is no doubt that the reputation of this great institution will always be strong.
By: Karan Tejwani
Featured Image: @GabFoligno / Adam Davy – EMPICS / PA Images / John Walton – EMPICS / PA Images
This article was originally published on Football Chronicle.