How Red Bull Salzburg's Academy Revolutionized Austria's National Team
On 19 June 1990 at the Stadio Artemio Franchi, Andreas Orgis and Gerhard Rodax scored two fine goals against the United States to win their first and only game of that year's World Cup in Italy.
After losing to the hosts in the opener and then to Czechoslovakia, this saw two teams who had already been eliminated play for nothing more than pride. The European nation won, despite playing with 10 men for over an hour and conceding a late goal.
This was a small souvenir to take home at the end of a disappointing tournament. Little did they know that this would be the last souvenir to take from a competition – the Austrians haven't won a game at either the FIFA World Cup or the UEFA European Championships finals since that evening in Florence. 
Photo: Getty
The Burschen have only qualified for three tournaments since: the 1998 World Cup and two editions of the Euros in 2008 (which they jointly hosted with Switzerland) and 2016. They disappointed in each of them, failing to make it past the group stage. However, the last decade has seen a rapid change in Austria's fortunes, both at a domestic level and subsequently, the international scene.
Their qualification for the Euros in 2021 was completed in convincing fashion, with Austria winning six of their 10 games. The postponement of the tournament may just be a blessing for them, giving some of their younger players more time to prepare and hone their skills.
Helping the cause is the emergence of Red Bull Salzburg, who, with the millions invested by the world-famous energy drink company, have propelled themselves to dominance on the domestic scene. In September 2014, their academy, after 21 months of construction, finally opened. A state-of-the-art facility complete with six outdoor pitches, an indoor pitch, training facilities, a gym, and a 360-degree SoccerBot360.
The SoccerBot360 is a unique piece of technology that conducts a series of scenarios which tests a player's spatial awareness, speed and technical abilities. It is made out of the simple idea of kicking a ball at a wall, but involves a lot more science that provides useful information.
Additionally, some of the more innovative aspects of this academy are the anti-gravity running track which reduces a runner's body weight by 80 percent as they try to sprint, as well as the Local Positioning Measurement (LPM) system, the most accurate tracking system in sport, which picks up data about positions of players as well as biometric information.
With modern technology at the forefront of what happens in the facility, young players and coaches are given access to crucial data which can help identify strengths and weaknesses in their game. 
Since opening the academy, the juniors of Red Bull Salzburg have enjoyed great success. In 2017, the Red Bull Salzburg youth team, which has some of the finest youngsters from the world over, beat the likes of Manchester City, Paris Saint-Germain, Barcelona and Benfica en route to winning the UEFA Youth League – one of the biggest successes for the club since the Red Bull takeover.
Photo: Sportsfile
A year later, the senior team reached the semi-finals of the UEFA Europa League, a run that featured stunning wins over the likes of Borussia Dortmund and Lazio, before falling short against Marseille in the last four. It was a reward for wise investment in youngsters, and those rewards are likely to continue in the future.
Ernst Tanner, the former director of the Salzburg academy who oversaw the changes, spoke about how the club's philosophy changed in order to get better results:
"First and foremost, we changed our training, namely from a position-oriented, technical skill-oriented system, which was very much focused on the individual player, to a ball-oriented switching game… We try to incorporate coordinative things like changes of direction, turns and jumps to stretch the body.

These are all such small things that we implement here and that we have added to our program. But then it's also about technical factors: analysis via tracking data, via video; we were very backward in my opinion. Now we have a lot of possibilities, and we are continuing to expand the analysis department."
Salzburg's academy is by far and away the best in Austria, and one of the finest in Europe, with the likes of Liverpool taking inspiration from it for their own training facilities. Through these revolutionary changes, many Austrian players have benefitted, and they have gone on to earn big moves as well as playing for the national team. 
The best example of this is midfielder Xaver Schlager, who joined Salzburg as a youngster in 2012, making his way through the academy, winning the Youth League, playing in the glorious Europa League run, before moving to the Bundesliga with Wolfsburg in the summer of 2019. The 22-year-old is an exceptional ball-winner and dribbler, and although his first season in Germany has been troubled by injury, he has found his footing since the winter break and shown glimpses of his lofty potential.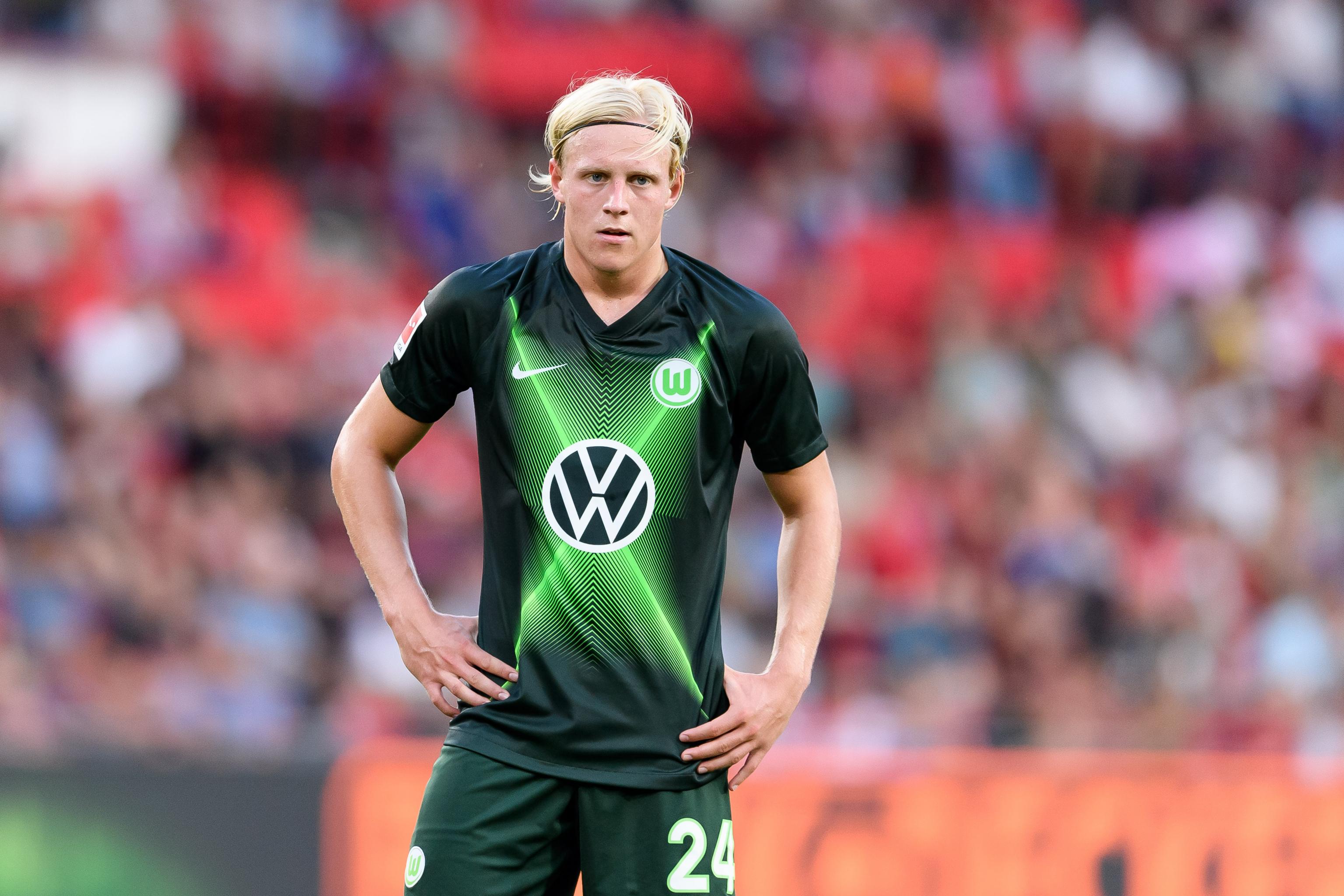 Photo: TF-Images / Getty
Salzburg's cooperation with RB Leipzig in the German top flight has seen plenty of names find their path to the Bundesliga. Marcel Sabitzer is one player who has taken this route. Although he started his career at Austria Wien, he joined Leipzig in 2014, before immediately being loaned back to Salzburg.
Since returning to Germany, he has evolved into a versatile midfield dynamo for Leipzig. Now 26, the midfielder has scored 16 goals and set up nine this season. With the ability to break up play and carry the ball forward in Leipzig's free-flowing football under Julian Nagelsmann, Sabitzer has been one of the finest players in the Bundesliga and is getting the plaudits he deserves. 
His partner in crime is Konrad Laimer, another 22-year-old Austrian who made his way through the Salzburg academy before moving to Leipzig in 2017. A versatile player who can play in midfield as well as full-back, Laimer started off his Leipzig spell as a right back, before Naby Keïta's departure in 2018 to Liverpool saw him shift to a more central position.
Laimer has held a midfield role more frequently since then, although he has slotted into fullback on rare occasions. A more defensively sound footballer, Laimer's versatility and maturity is well beyond his years, and he is a crucial cog in this well-oiled Leipzig machine. 
Photo: Imago Images / Picture Point LE
It's not just RB Leipzig that have benefited from Salzburg's presence and elite development when it comes to Austrian footballers. Elsewhere in the Bundesliga, Martin Hinteregger has become a cult figure for Eintracht Frankfurt in the heart of their defence, with the 27-year-old leading Die Adler's scoring charts with 8 Bundesliga goals this season.
Although they have had a much more underwhelming season compared to the last, the leader of the 'Hinti Army' has been one of their most consistent performers on both ends of the pitch. He previously represented the likes of Borussia Mönchengladbach and Augsburg, before making the move to Frankfurt in the summer of 2019. 
On the topic of Mönchengladbach, they have another Salzburg alumnus in the form of 27-year-old full-back Stefan Lainer. He also joined last summer, having previously won four Austrian Bundesliga titles in his home country. Apart from that, Valentino Lazaro joined Hertha Berlin in 2017 before a move to Inter last year (and a subsequent loan move to Newcastle in January 2020).
Photo: Bild / Tobias Klenze
All of these players have represented the national team, joining the likes of current Salzburg representatives such as Maximilian Wöber and Cican Stanković. The youthful approach has worked wonders for the club, and the national team are benefiting greatly from it as well. 
Away from Salzburg, other Austrian clubs have also risen to prominence in recent times, the most obvious being LASK Linz. A club who were playing in the third tier until as recently as 2014, having nearly gone bankrupt a year prior, LASK now lead the Austrian Bundesliga and are a massive threat to Red Bull Salzburg's domestic dominance.
They qualified for European football last season, playing against Manchester United in the Europa League Round of 16, and if things go their way, they could be playing Champions League football next season. Their rise has coincided with the development of talented Austrians such as Reinhold Ranftl and Thomas Goiginger, both of whom made their debuts for the national team in November of last year. 
National team coach Franco Foda has plenty of options to choose from. The experience of veterans such as David Alaba, Marko Arnautović and Stefan Illsanker (also formerly of Salzburg and Leipzig) are now joined by some wonderful youngsters, and given Austria's recent acumen for producing brilliant youthful footballers, they are in good hands for the future. Should the likes of Schlager and Laimer continue their rise in form next season, there's a strong possibility that Austria will end their 31-year wait for a win in a major finals next summer.
In their group is the Netherlands, Ukraine, and one of Georgia, Belarus, North Macedonia or Kosovo. Given the fact that four of the six third-place teams will qualify to the knockout stages, Austria will certainly feel they have a good chance of making it to the second round.
If Austria can take the experience from the Euros into their World Cup qualification campaign, then returning to the football's most prestigious tournament for the first time since 1998 seems a reasonable proposition. For now, that dream is still far away, but one thing is certain: the country is on the right path to glory.
By: Karan Tejwani
Photo: @GabFoligno