Russell Martin :  Standing By His Principles at Swansea
In today's write-up, we will be looking into Russell Martin's tactical approach which he transferred from his first job at MK Dons to Swansea. The 36-year-old started his managerial career in 2019 and took over at MK Dons, where right from that bat he stamped his authority on how he wanted the team to play football.
Despite not being able to get MK Dons into the Championship, Swansea was very keen on the Scottish man to take over at the Welsh-based club. Over the years, Swansea has gone for a certain type of manager such as Martinez, Rodgers, Laudrup & Potter, all of who enjoy applying the possession-based style of football.
Martin is a man of his word who has a brave attitude and has previously been quoted saying "If it doesn't work and I get sacked, at least I get sacked doing something I believe in. I don't get sacked regretting that I have bowed on my principles."
Using Data To Identify A Readymade Championship Centre Back From League One
Let's look at some statistical data, to begin with, to see how much of an impact the possession-based style of play has had on Swansea and look into some of the benefits and drawbacks of this approach.
Formation
As per below, this is how typically Swansea is set up tactically. They did mix the formation about slightly during a game, sometimes reverting to a back 5 or having the wide attackers narrower. A few positional notes:
The left hand sided center-back would act as a wide attacking center-back who typically drives up the left and offers himself as an option higher up the field

The number 4 would sit deeper and protect the back 3 and help with the build-up play

The wide attacking players would often come in narrower to support the number 9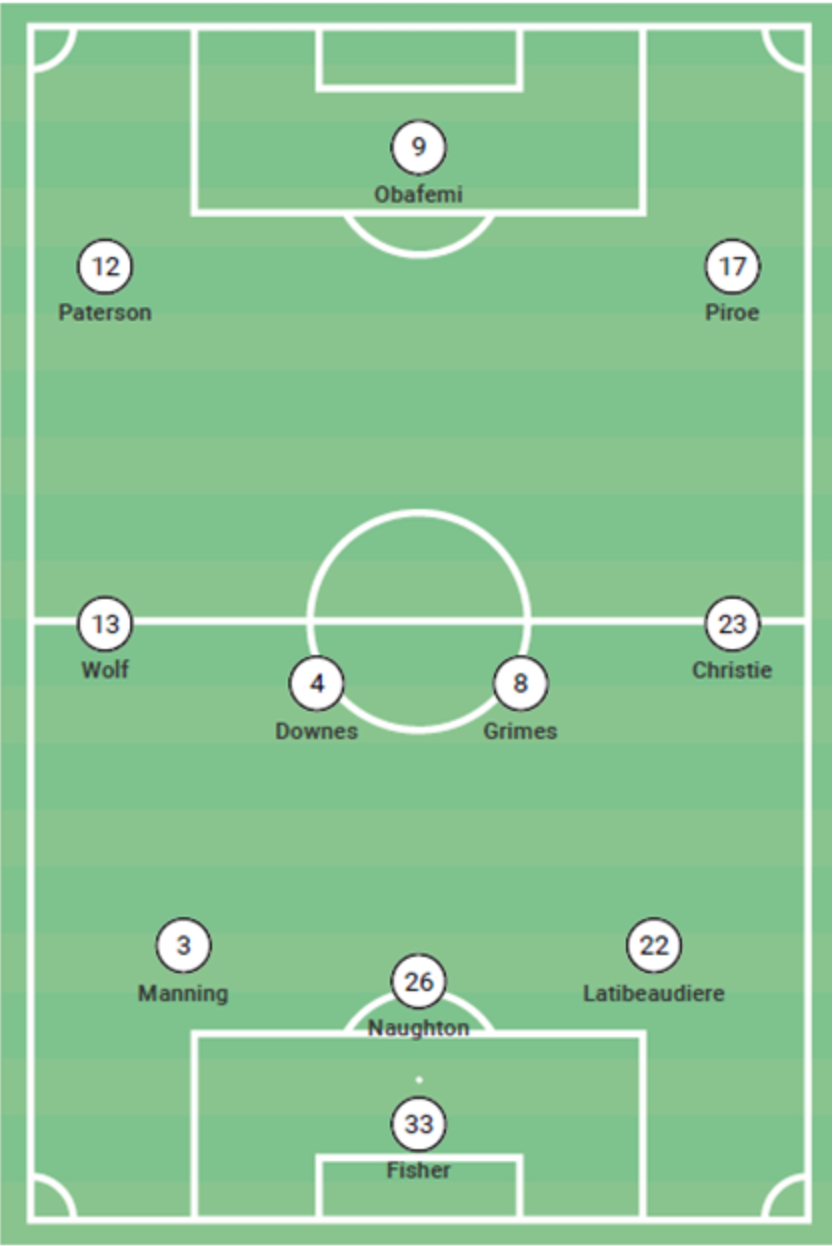 Swansea Style Of Play In Data
Goals/Shots
Firstly, looking at the number of goals Swansea scored over the season, they are sitting fairly average compared to the rest of the league. Having a clinical finisher in Piore who scored 22 goals certainly played a huge role in the positioning of Swansea below.
In terms of the shots metric, Swansea is sitting slightly below average but this makes sense with their patient build-up approach, as they prefer to find an opening rather than rush into an attack.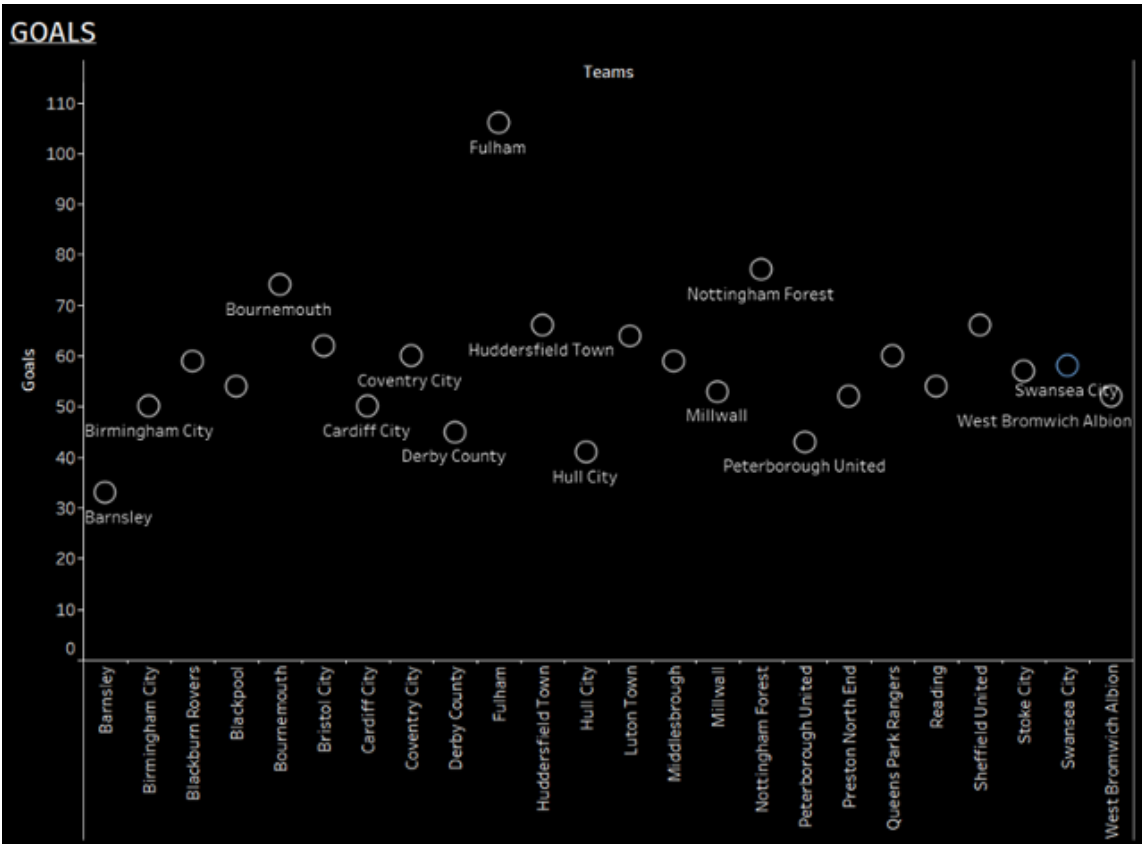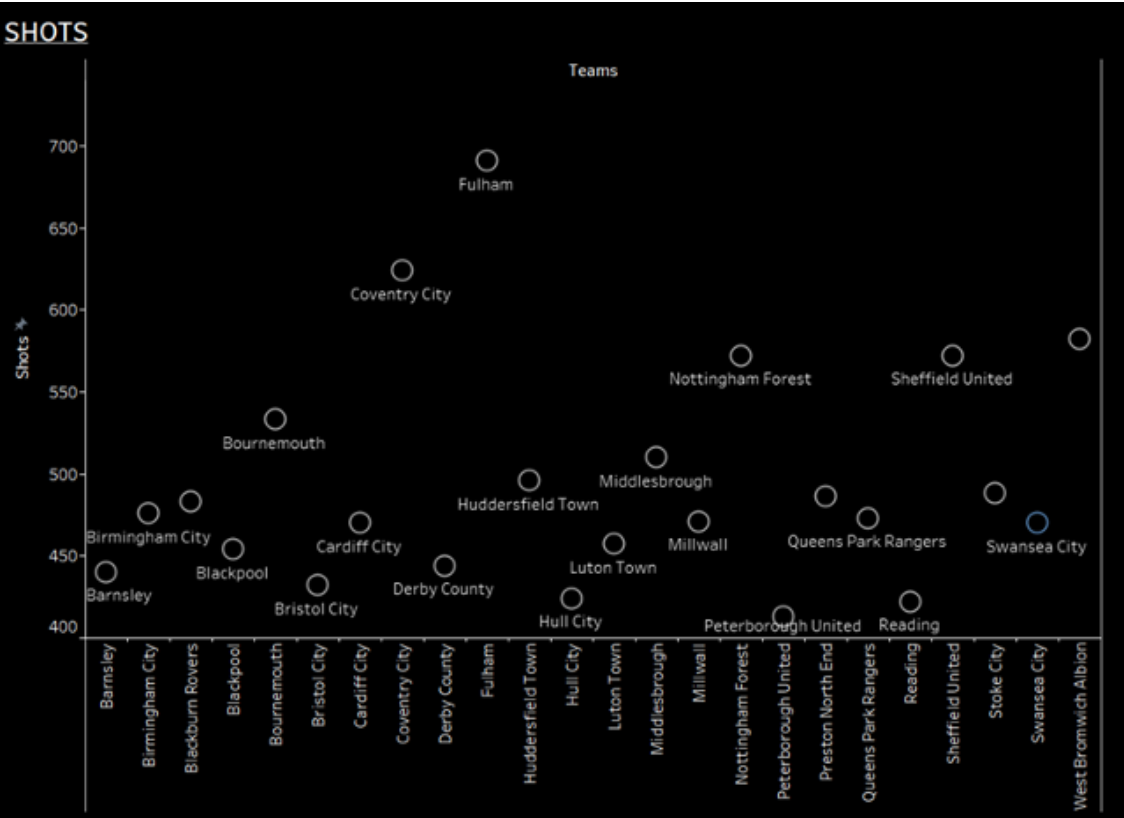 Passing
In terms of passing, any team playing a possessional style of play would expect to see themselves ranked higher up than average for passing however, Swansea actually finished on top for this & there is quite a gap for passes made too.
This is also a similar occurrence when it comes to accurate passes made, which again we are more likely to expect Swansea to be ranked higher due to them being patient and not rushing their build-up play. Russell Martin will be happy with these particular statistics as he is a man who likes his team to keep the ball for as long as possible, which we will come onto shortly when it comes to possession stats.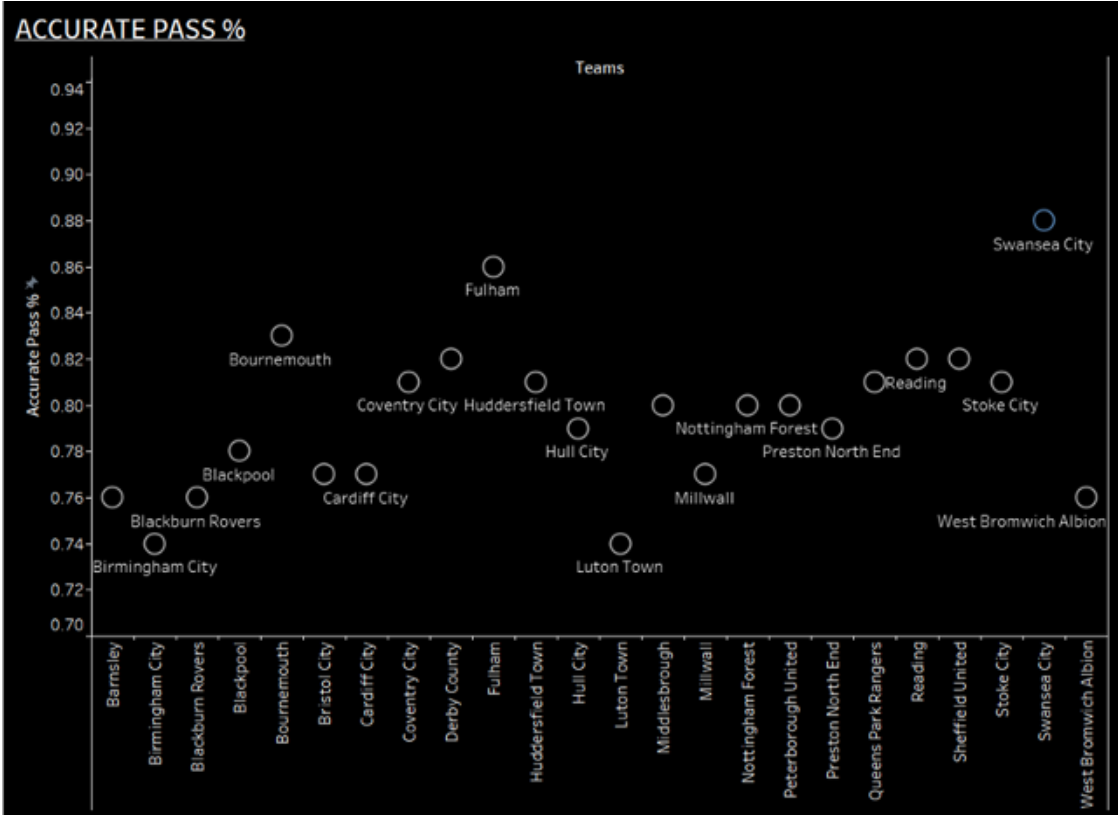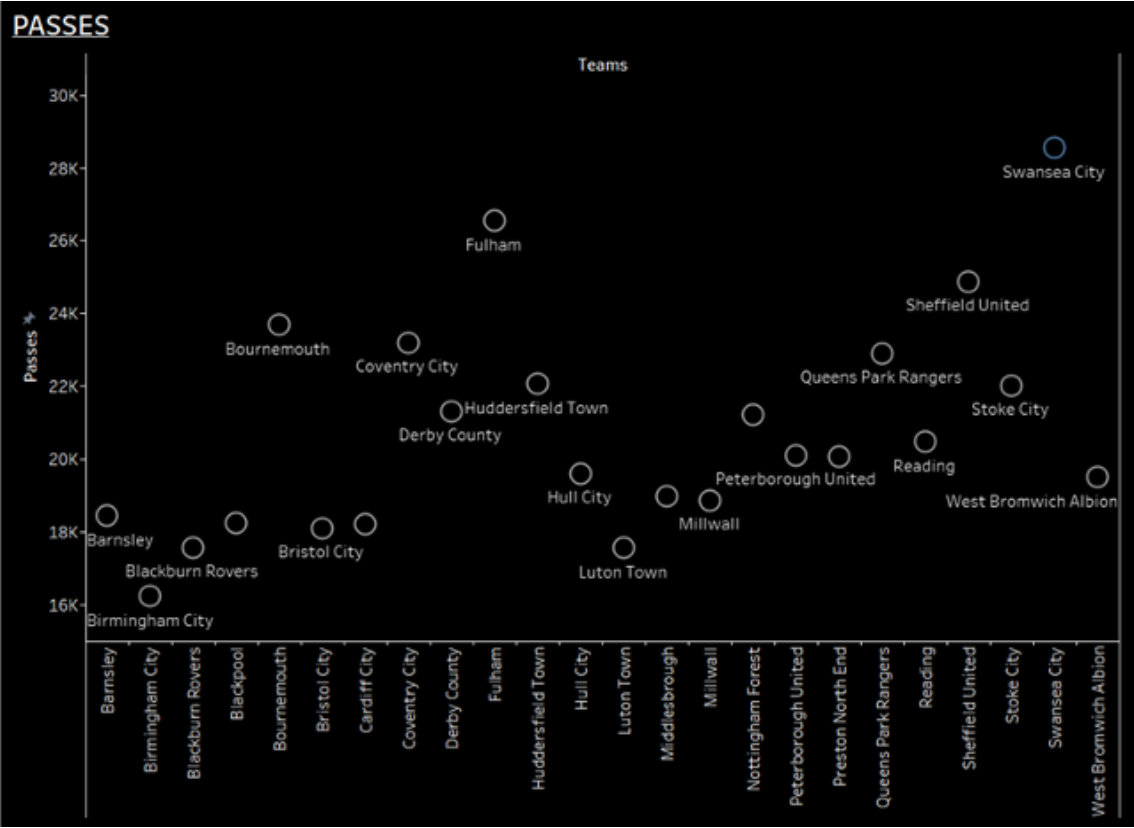 Pressing
In this section, Swansea is sat just above average compared to the other teams in the league for pressing. From reviewing some games, it is evident that when the ball is lost, the team does tend to chase the ball in an attempt to win it back and keep it. What was noticed during the match analysis is that the team likes to press higher up the field and man-mark as each player is set a role to close down their man.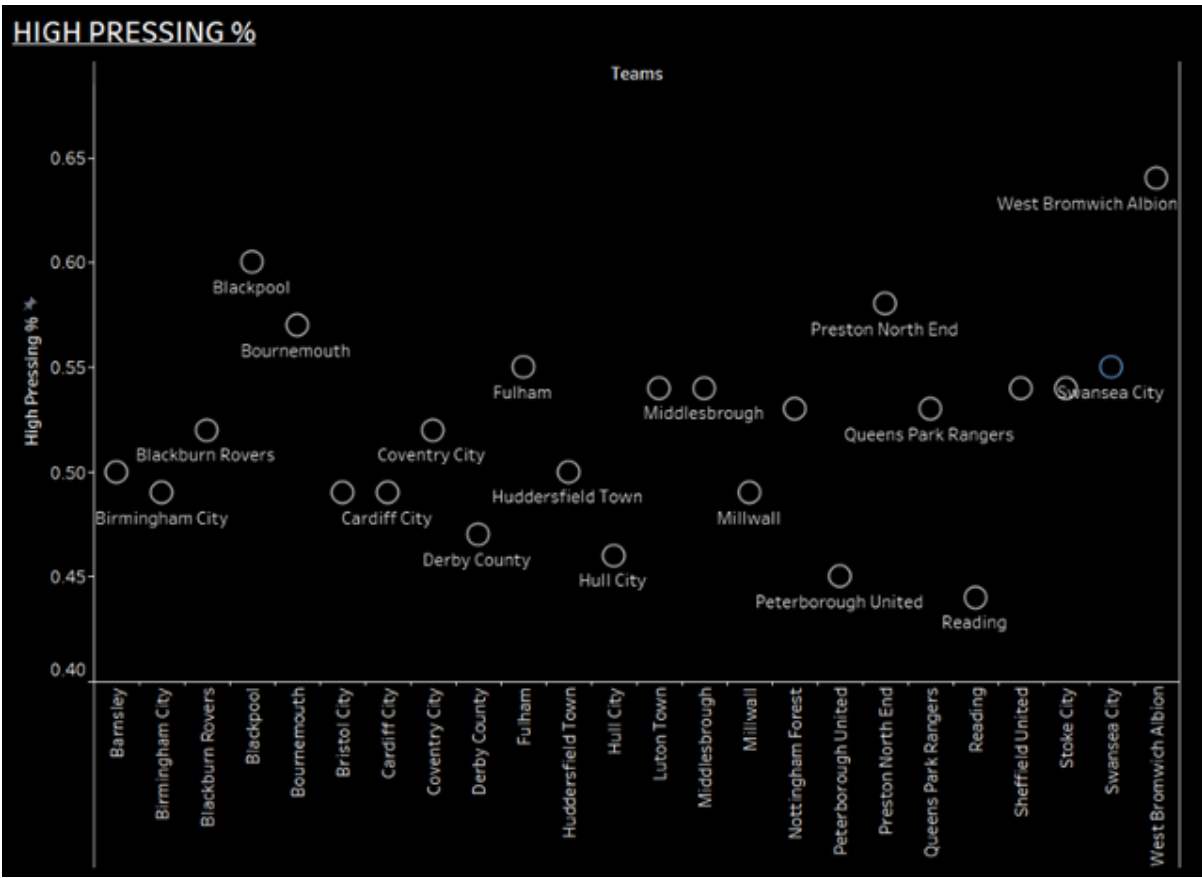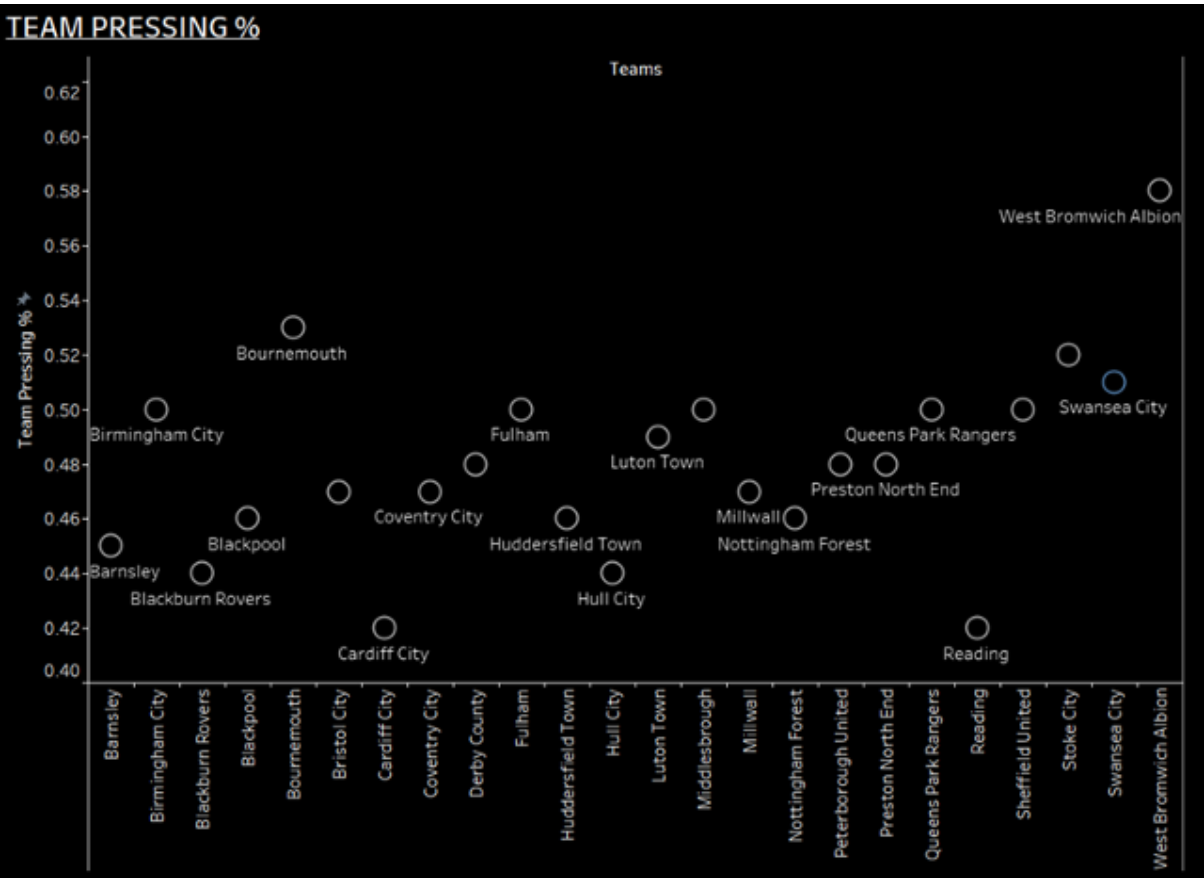 Possession
There is no surprise that Swansea ranked the highest in terms of ball possession metrics, on average having 62% ball possession. Again, from watching some footage, the Swansea players do make themselves an option for a shorter pass more often than most.
For example as briefly mentioned earlier, the number 4 will drop in deep to offer himself as an extra option, and then the players around him will start to come narrower to be an option again and this pattern continues as the team progresses further up the pitch.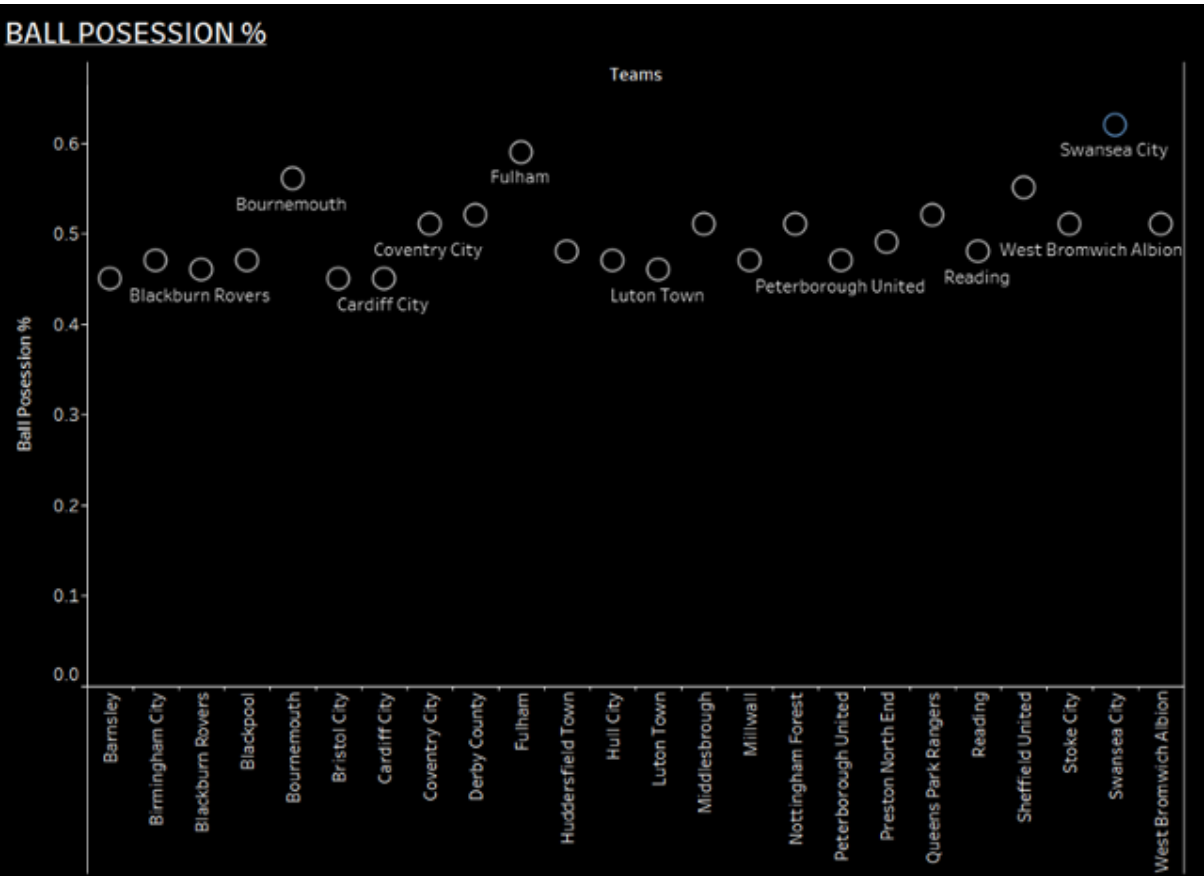 Swansea Style Of Play In-game Situations
In this section, we will be reviewing a few in-game situations and the way Swansea go about their business on the pitch and also backing up the points made above.
Patient Build Up
As we can see, Swansea is quite happy to keep the ball and have no urgency to get up the field and start making a quick attack. This can become a positive especially when the opposition starts to press with more urgency and leave gaps, which then Swansea will start to exploit with their passing and off-the-ball movement.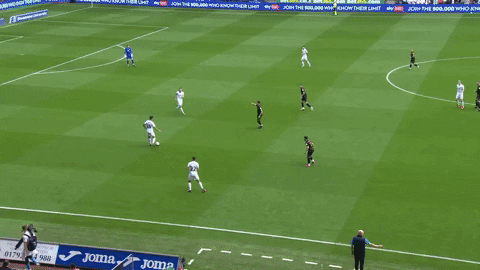 Pressing
When attempting to win the ball back, the team do press higher, and this starts from the front man. As we can see, the striker is applying pressure on the keeper which eventually results in the keeper making a rushed decision to kick it long. By doing this, there is more of a chance that Swansea can receive the ball back and then start all over again with their patient build-up.
Building Up From The Back
Again, another example of how the team patiently builds up from the back and is not afraid to pass it around to the opposition. The players appear to be composed and instructed to play with confidence when it comes to passing the ball about at the back.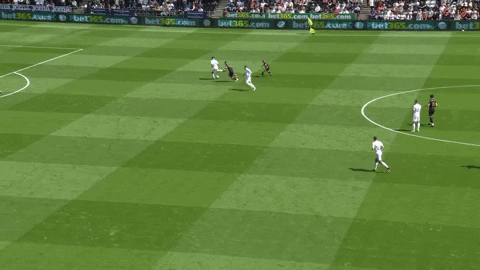 Finding The Right Time To Strike
Here we can see, the attacking movement starting to speed up, and rather than a long ball over or a shot from far, a pass is picked out to the front man after finding the gap. This is a pattern that was observed for most of the game. This can be looked at in 2 ways, as we saw earlier Swansea offer fewer shots on goal but with the right opening are capable of scoring, especially with some of the clinical finishers in the team.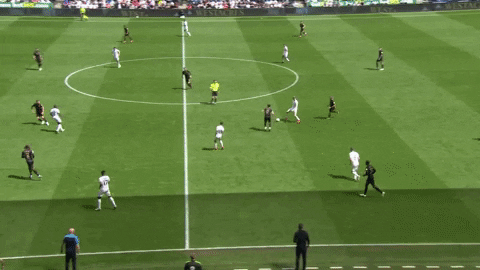 How The Sweeper Keeper Plays A Key Role
Andy Fisher was signed from MK Dons where Martin originally applied the possession-based style of football. Fisher would have already been aware of the principles and the requirements and his role are to be a sweeper-keeper who joins in the build-up play.
Fisher needs to be confident in his passing abilities and also his distribution, which was reviewed in some footage as at times he would ping out a pass to the wider players.
His role is similar to a well-known keeper for Man City (Ederson), as he is known to be a great distributor and comes outside of his box to be an option for the pass. I'd say this position is one of the most important for how the team is set up to play.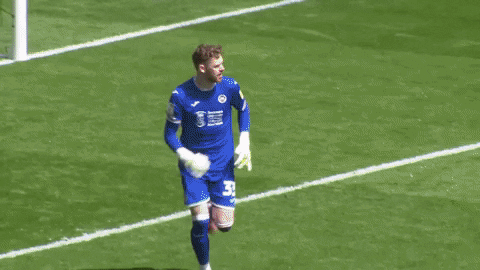 Conclusion
Overall, Russell Martin has managed to apply his stamp in Swansea which is evident from the stats and footage which have been published today. Listening to an end-of-season interview, Martin feels like the team can improve on the work they did last season, and going into pre-season they can start to build on the work that they have already put in.
It will be interesting to see how Swansea does next season, especially with some of the new additions already which appear to be carefully selected by the recruitment team. The Championship is becoming more and more competitive by the year and strengthening the backline certainly gives the team a better chance of doing well.
By: @FMGegen / Dhillon Gill
Featured Image: @GabFoligno / Isaac Parkin – PA Images