Gabriel Magalhães: Avenging Arsenal's Defensive Woes
On September 1st, 2020, Arsenal announced the signing of Gabriel Magalhães from Lille for £25 million. Commonly known as Gabriel, the 6'3″ defender was subject to interest from both Manchester United and Napoli before eventually opting to make the switch to North London. For the Gunners, they've successfully tied down one of Europe's most sought-after defenders on a five-year deal.  
It's no secret that Arsenal have struggled defensively for much of the last decade, despite their sustained investment to strengthen at the back. However, under Mikel Arteta, it appears that the Gunners are adopting a youthful approach to resolving their long-standing troubles. So, let's take a look at what the 22-year-old defender will bring to the Emirates. 
The Foundations to Implement Arteta's Preferred Philosophy 
Upon being appointed as Arsenal's manager back in December 2019, the former assistant to Pep Guardiola saw his side come from behind to clinch a 1-1 draw with Bournemouth in his first game at the helm. Interestingly, the fixture gave an insight into the Spaniard's vision regarding shape and system.
In his opening few fixtures, the 38-year-old deployed a four-back formation that, theoretically, allowed for more control. However, this soon put the Gunners' defensive frailties under the spotlight. As a result, Arteta was forced to alter his plans and move to a five-back shape.  
In the short-term, this proved fruitful in helping the North London club garner successful results, including Community Shield and FA Cup triumphs over Liverpool and Chelsea, respectively. Despite this success, Arteta will likely move back to his preferred system as he continues to build his squad.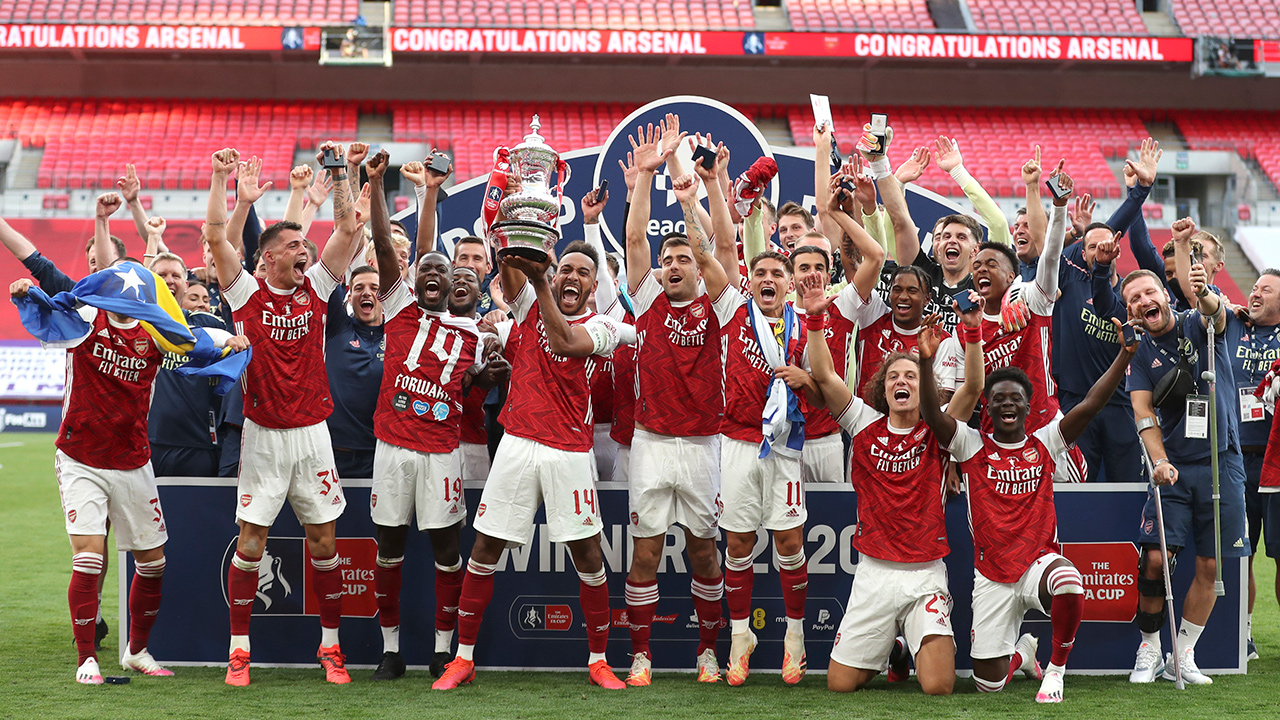 Photo: Catherine Ivill / Getty
Crucially, Gabriel is another piece towards solving the defensive puzzle. As showcased by his scout report, the 22-year-old epitomises the modern-day centre-back. The Brazilian boasts a better dribbled-past percentage than Victor Lindelöf and Thiago Silva, as well as being even with World Cup-winning Raphaël Varane regarding aerial duels won throughout 2019-20. 
In relation to his ball-playing abilities, Gabriel possesses the skill set required that will enable Arteta to build from the back. In comparison to David Luiz, and according to data from Squawka's comparison matrix, the 22-year-old averaged 64 attempted passes per 90 minutes last season, 6.4 more than the former Chelsea defender. Moreover, of those, 25 of them were progressive, as opposed to Luiz's 18.8. 
Who Should Partner the 22-Year-Old? 
Given the fee paid to Lille for the highly-rated defender, it seems clear that Gabriel will eventually become a first-team regular under Arteta. However, the question of who should partner the Brazilian remains up in the air. Fundamentally, the Spaniard will need to place reliability at the forefront of his plans. That said, in many ways, that doesn't offer much clarity.  
Regarding familiarity to the Premier League, Luiz is Arteta's most senior option. Unfortunately, the 33-year-old is somewhat error-prone, and avoiding conceding sloppy goals will be paramount if the Gunners are to enjoy a successful campaign in 2020-21. Moreover, Mustafi also provides more questions than answers. Despite being a World Cup winner, the German has thus far struggled during his time in England.  
Furthermore, with speculation mounting over Rob Holding's short-term future, Arteta may be leaning towards a new-look, youthful defence with William Saliba partnering Gabriel. Standing at 6'4″, the 19-year-old should get time to develop a partnership with Arsenal's new Brazilian addition. Much like Gabriel, Saliba is a physically-imposing defender who is confident when in possession of the ball, while also being able to effectively read developing situations.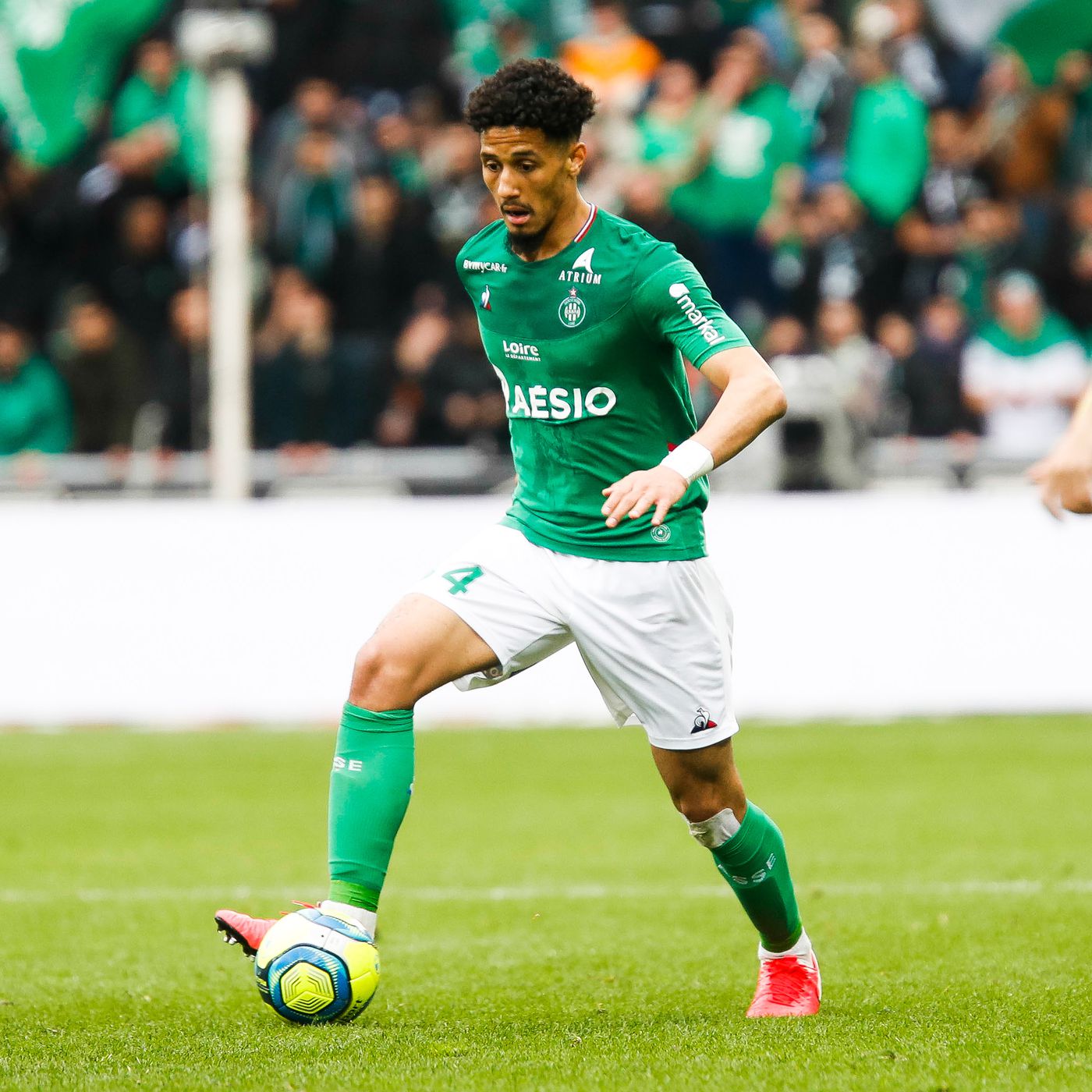 Photo: Romain Biard/Icon Sport via Getty Images
Should this young partnership get the nod, then Arsenal could surpass all expectations next season. Offensively, the Gunners have the firepower to challenge the league's top sides, although their defence has let them down too frequently in years gone by. Because of this, odds on a successful campaign at the Emirates may be lucrative at some of the listed bonus-offering platforms at SBO.net.
For example, operators such as Bethard and Betway will cover many of Arsenal's upcoming competitions given that they offer 120 and 100 football markets respectively, including coverage of the English Premier League.  
Gabriel Could Have a Similar Impact to Virgil van Dijk at Anfield 
While, of course, Gabriel is yet to reach the levels of Liverpool's league-winning defender, the Brazilian could be the catalyst in transforming Arsenal's fortunes, much like Van Dijk did for Liverpool.
If given time and patience to form a partnership with Saliba, for example, then the Gunners may finally have the answer to their long-standing defensive woes. Ultimately, this solidity could be central to them once again reaching the pinnacle of English football.
By: Tonette Pringer
Featured Image: @GabFoligno