Harry Maguire and British Media's Double Standard
Framing, in the context of media, suggests that information is packaged and presented to intended audiences in order to influence how people process that information.
When discussing British football and British media outlets, framing is incredibly important to take note of. For decades, race has often decided how British media report on stories. Raheem Sterling, Linford Christie, Eni Aluko, and many more, have all suffered under the cruel microscope of the British media and the framing of their lives away from sport.
British media are no stranger to allegations of racism in their framing of stories and coverage of black athletes versus their white counterparts. Specifically, the recent arrest of England international and Manchester United captain Harry Maguire has made headlines across world football, but the media's framing of the 27-year old is one to be examined. Maguire was arrested Friday morning after allegedly being verbally abusive and hitting a police officer after a brawl in Mykonos, Greece.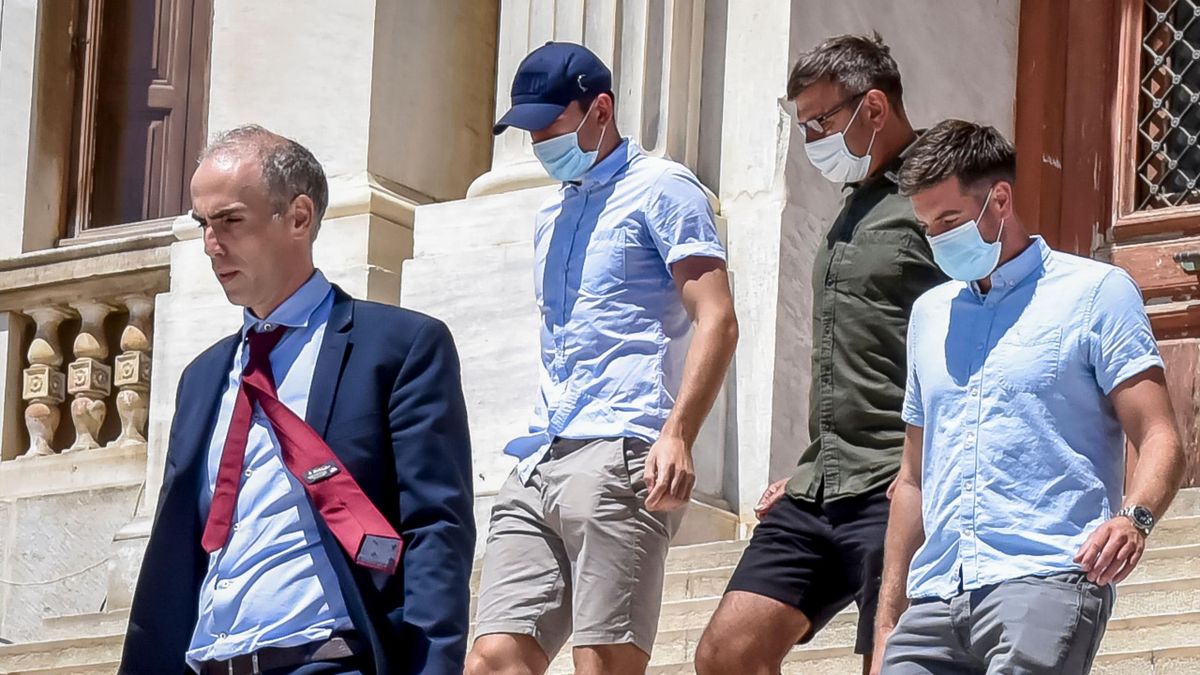 Photo: Getty Images
The Guardian's article covering the arrest labels Harry Maguire as a "model professional," even claiming that if a hypothetical list were to be made of players involved in a drunken brawl, he "would not have been anywhere near it." The article goes on to praise Maguire for his handling of his big money move last summer and professionalism, but we must look deeper.
Maguire is praised for not being flashy and not being a "celebrity," as if footballers posting their lifestyles is a bad thing. By framing him in the light of an outstanding professional who focuses on his job and is just like a normal person, we're expected to believe that this is a misunderstanding and he would never do anything wrong.
Just this month, Callum Hudson-Odoi was framed in certain outlets as if he couldn't have cared less after Chelsea's season came to an end. One outlet published a story about the Chelsea winger playing in a local pick-up game, without mentioning that his appearance was for the Anti Knife Campaign in his local community.
Over the past decade, Raheem Sterling has had his name and reputation ripped to shreds by the media for things such as, shopping at Poundland or buying his mother a house. The way British media outlets frame the lives of black footballers compared to white footballers isn't a new thing, it's a deeply rooted issue that is a constant cycle because most people want to ignore it.
For the likes of Sterling and Hudson-Odoi, the media expects us to see this framing and think all they care about is themselves and that they aren't as "professional" as maybe someone like…Harry Maguire.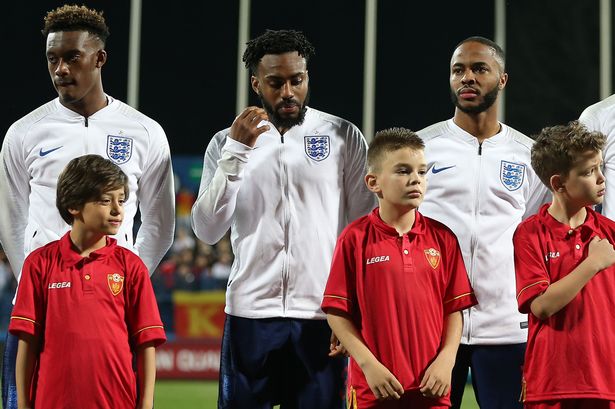 Photo: REX Features
Back in July 2020, RunRepeat, a sport research group partnered with the PFA, published a study that found commentary relating to players with lighter skin tones often referred to their intelligence, as opposed commentary relating to players with darker skin tones referred to their physical attributes. The response to the report from the general public of the UK was one of denial, with many across social media claiming it to be a "non-issue." 
When studies like this are denied by large groups of people, it devalues the issue at hand and halts any potential for progress. Look at the Maguire case, and replace his name with black footballer in the Premier League currently and try to convince yourself that the headline would be the same, because the truth is it wouldn't.
When Maguire is framed as a "model professional" and outlets cry "How could this happen?," it continues a vicious cycle. The ongoing conversation regarding race in the media is one that has to be amplified and discussed on much bigger stages. 
Maguire was found guilty of aggravated assault, resisting arrest and repeated attempts of bribery today, but it remains to be seen what punishment he will serve for his crimes. Nevertheless, the media's framing of this case cannot be forgotten.
As opposed to Maguire, being given the benefit of the doubt by media outlets is a luxury that black footballers are rarely afforded in the UK.
By: Harry Harris
Featured Image: @GabFoligno / Reuters / Carl Recine