Aliou Dieng: Mali's Midfield Metronome
Aliou Dieng, born on 16 October 1997, turned 23 years of age only a few months ago. He was born in the landlocked west-African country of Mali. His career started at Djoiba AC one of Mali's biggest clubs where he made his debut back in 2015 as a teenager.
After enjoying a few successful seasons at Djoiba AC he transferred in January 2018 to Algerian outfit MC Alger. They are one of the most well-supported and successful clubs in Algerian football history. In his first few months with the club, he quickly became a first-team regular starting in 19 out of 21 games. That included Algerian Ligue Professionelle 1, CAF Champions League and Coup D'Algerie matches.
The following season (2018/2019), Dieng was one of MC Alger's key players as they finished sixth in the league. He started 24 out of 30 league games and made three substitute appearances. He also started two Coup D'Algerie matches, the second ending in a disappointing 1-0 defeat to NA Hussein Dey at the Round of 16 stage. Despite a rather forgettable season for MC Alger, his performances attracted the interest of North African giants Al Ahly of Egypt.
Dieng made the switch from MC Algers to Al Ahly in the summer of 2019 for a handsome fee of £990,000. His transition from the Algerian top-flight to the Egyptian Premier League was seamless as he started 19 games and made seven appearances from the bench.
Although he was not a guaranteed starter in the league he did start nine of the 11 CAF Champions League games that Al Ahly played. This included starts in both legs of the semi-finals where they cruised to a 5-1 aggregate victory over Moroccan side Wydad Casablanca (Wydad). He also played the full 90 minutes in the Egyptian Super Cup defeat on penalties to Zamalek as well as in two rounds of the Egyptian Cup.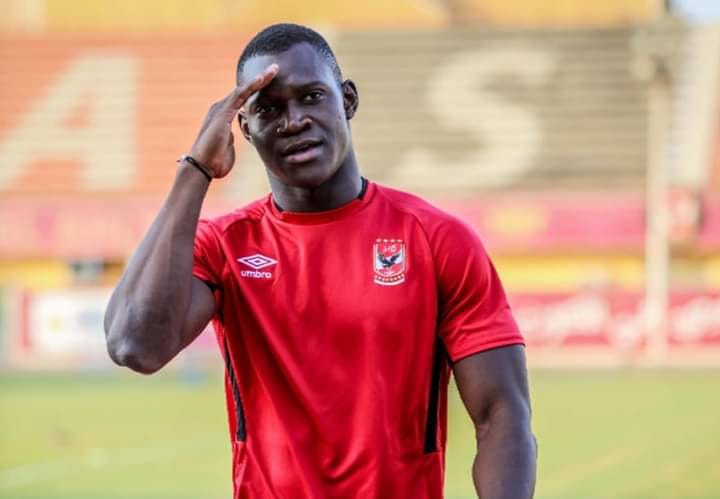 Photo: 2022 – Le Magazine Du Football Arabe
This season (2020/2021) Dieng has started four out of five Egyptian Premier League games as well as playing the full 90 minutes of both legs of Al Ahly's CAF Champions League final qualifying round playoff wins over Nigerien side AS Sonidep.
Internationally, Dieng has represented Mali at the 2015 and 2019 Under 23 African Cup of Nations (AFCON) as well as helping his country reach the final of the 2016 African Nations Championship (CHAN). During that tournament, he started four out of six matches including the 3-0 final defeat to Democratic Republic of Congo. Overall, he played five matches at Under 23 level and has played 12 matches for the senior national team.
Position and Role
Dieng is usually deployed as deep-lying midfielder in a 4-2-3-1 formation. He generally plays as the more defensive of the two midfielders in a double pivot. He has played in this position regularly for MC Algers, Al Ahly and for Mali at Under 23 and senior level.
In the deep-lying midfield role Dieng commonly plays in, it appears that he has significant defensive responsibilities. He is expected to be his team's key ball winner out of possession and be able to read the danger and intercept dangerous passes played towards the opponents' attackers.
In possession, it looked as if he was told to contribute to the build-up play in three ways: proactively recirculate possession in deeper areas, try to instigate swift attacks with forward-thinking, progressive passes and use his ball carrying skills and speed to drive past opponents.
Attributes and Style of Play
Dieng is a physical specimen. He is 1.84m and has a lean and muscular build with noticeably defined biceps and quadriceps along with a strong, ripped core. This gives him excellent strength and a strong base, making him a robust, powerful player. His imposing physique is invaluable both in and out of possession.
In possession his well-built frame allows him to comfortably shield the ball and hold off physical pressure from opponents. Out of possession, his physicality enables him to dominate opponents and bully them out of possession. This is noticeable when vying for the ball shoulder to shoulder with an opponent. In these circumstances, most of the time, he will step across the opponent and simply shrug them aside as if they are not there and recover the ball from them.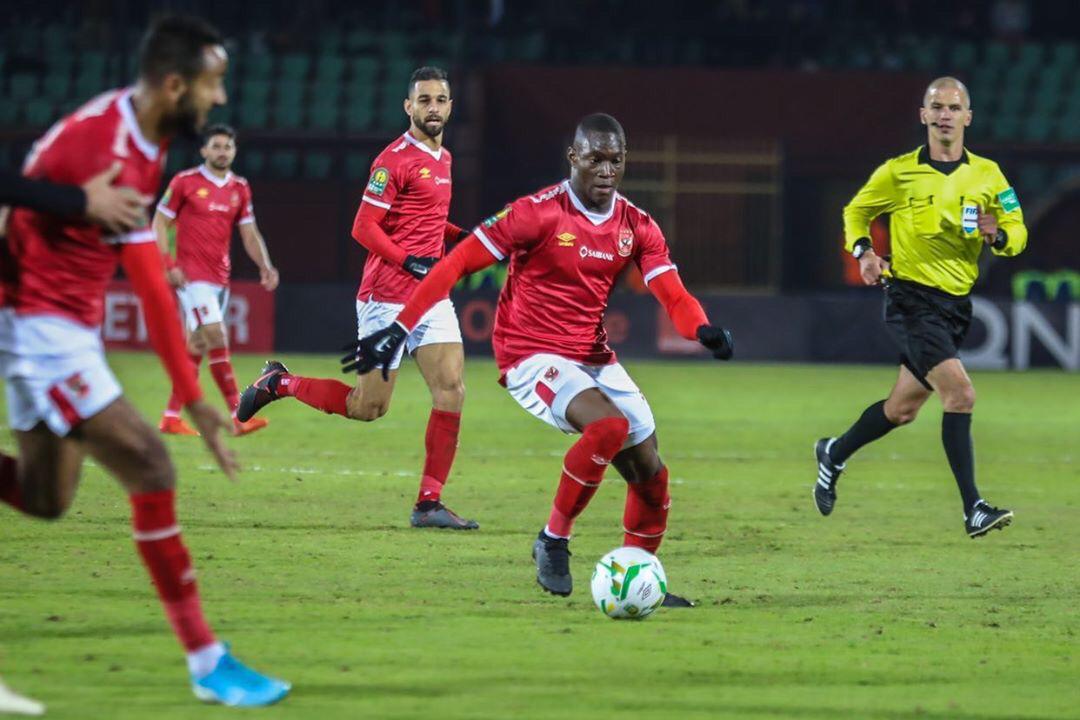 Photo: L'Essor
Dieng's physical strength is complimented by his searing speed and acceleration. He is capable of immense bursts of acceleration over short distances and maintaining his speed over longer distances. His long, strapping legs enable him to cover the ground gracefully. The way he accelerated past midfield opponents in and out of possession multiple times in both legs of the CAF Champions League semi-final against Wydad was stunning. It was like a man against boys.
While Dieng is a strong and speedy player, he also has good stamina. In the games reviewed, especially for Al Ahly, he was a dynamic, pressing machine. Many times, when opponents received the ball in the midfield third, particularly when they had their back to play, he would press them at lightning speed with great intensity.
He was relentless in his pressing especially for the opening 60 minutes and won possession multiple times doing this. These high-intensity sprints to close down opponents are particularly taxing on the body. His ability to perform them continuously in a match demonstrates his impressive endurance.
The final outstanding aspects of his physical capabilities are his flexibility and balance. He can perform unorthodox lunges and stretches due to the elasticity of his long legs. This enables him to either win the ball off an opponent in unexpected fashion or maintain possession of the ball when it looks as if an opponent is favourite to recover the ball off him.
His flexibility also works in tandem with his great balance allowing him to move smoothly in different directions at different speeds in possession of the ball to ride opposition challenges and when attempting to tackle opponents. You will see instances when he presses an opponent at high speed and as they suddenly change direction to avoid his tackle, he is able to adapt his body position quickly, maintain his balance and use the flexibility in his legs to stretch out and win the ball off them just as they look to have manoeuvered themselves away from him.
Dieng is not simply a supremely gifted athlete. He also plays with a fierce competitive edge and a will to win. This is evident in his relentless pressing described above as well as in the aggressive, decisive and dogged way he defends. He always fully commits to his attempted tackles which partly explains why he is usually successful in duels.
When he does not win the ball in a duel, he makes sure to foul the opponent to stop them progressing play. This means he commits more fouls than he should but again this highlights his desire to defend his team's goal and ultimately win matches. In terms of Dieng's tackling, he combines his determination and desire to win the ball with precise and clean tackles, making him an effective ball winner.
The accuracy of his tackling is due to several factors. Firstly, his powerful legs ensure he is forceful when physical contact is made with the opponent and the ball. Secondly, his flexibility and balance enable him to reach for the ball at different heights, angles and speeds while maintaining stability. Thirdly, he has the intelligence and anticipation to predict how the opponent in possession is going to control and move with the ball and then discern when is best to make the tackle and how best to make the tackle.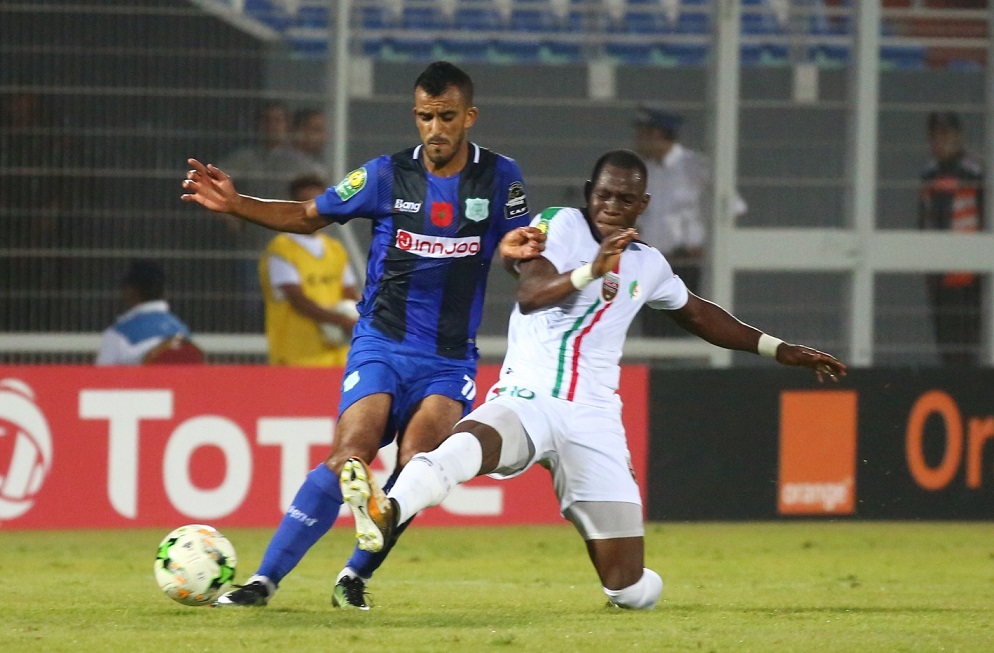 Photo: Foot Algérien
In Dieng's defensive midfield role he does not rely purely on his blistering speed to recover loose balls. Instead, his sharp reading of the game allows him to anticipate loose balls and then use his explosive acceleration and speed to reach the ball first. The fusion of these traits makes him effective at shuttling across in front of the defence and picking up loose balls, providing his defensive teammates with greater protection from possible attacks.
Furthermore, his ability to read the play quickly, win loose balls and then drive into space with the ball using his speed and ball carrying skills to move past opponents enables him to transition play from defence into attack instantaneously. He is also intelligent enough to drop back into his deeper midfield position after transitioning play from defence into attack.
Dieng is adept at identifying gaps between the opponent's midfield lines for line breaking dribbles. Multiple times against Wydad in both legs of the CAF Champions League semi-final, he received the ball either with his back to play or facing the play. He then evaded the pressure of his nearest opponent with neat touches or sudden changes of direction, spotted space he could move in to and glided past opponents into space before offloading the ball to a teammate. This helped Al Ahly transition quickly to effectively counter-attack Wydad.
Dieng's line-breaking dribbling highlight his good close control and ability to retain possession while travelling at high speed through central areas of the pitch. Although he sometimes takes a heavy touch during a driving dribble which results in him losing control of the ball or allows an opponent to make a challenge on him and win the ball.
This part of his arsenal can be improved if he takes a little more care with his touches. He can do this by learning to slow himself down slightly when driving with the ball at speed through central areas to enable him to race away from opponents but also maintain better control of the ball. This would increase the percentage of these line breaking dribbles leading to a positive outcome for his team.
As well as displaying good close control over longer distances in more spacious areas Dieng also demonstrates sound close control when put under pressure in tighter areas. He can comfortably manipulate the ball and utilise his footwork to elude opponents in condensed areas. The confident assurance he displays on the ball in these situations highlight his ability to retain possession when pressured by opponents.
Dieng's progressive passing, particularly with his favoured right foot, is one of his standout attributes. He routinely tries to instigate quick, incisive attacks when he either receives or wins the ball, with positive, forward passes. Even though these passes come with a higher risk of being intercepted because opposition players will attempt to block them more often than they do sideways or backwards passes.
Despite the prospect of losing possession in the midfield areas from playing these types of passes, he continues to try and execute them during matches. This shows courage and a desire to be decisive in matches. The most dangerous forward passes he produces are his line-breaking ground passes from a deep midfield area. They cut through the opposition's midfield and arrive at the feet of his more advanced teammates in or around the final third.
The speed and precision of these vertical passes help break down stern defences and transition defence into attack rapidly. This is because the passes bypass opposition players before they have positioned themselves correctly to block the passing lanes. Alongside Dieng's effective progressive passing he also helps sustain the flow of the build-up phase and attacking rhythm by utilising first-time passes.
On many occasions, Dieng will receive the ball and without taking a touch, swiftly sweep the ball on via medium or long-range passes, to a teammate in a better position. He does it so quickly it looks as if he has not even checked if there is a player stationed in the area, he has fired the ball out to, when in fact, he has spotted his teammate moving into that position due to his good peripheral vision and had the ability to execute the first-time pass.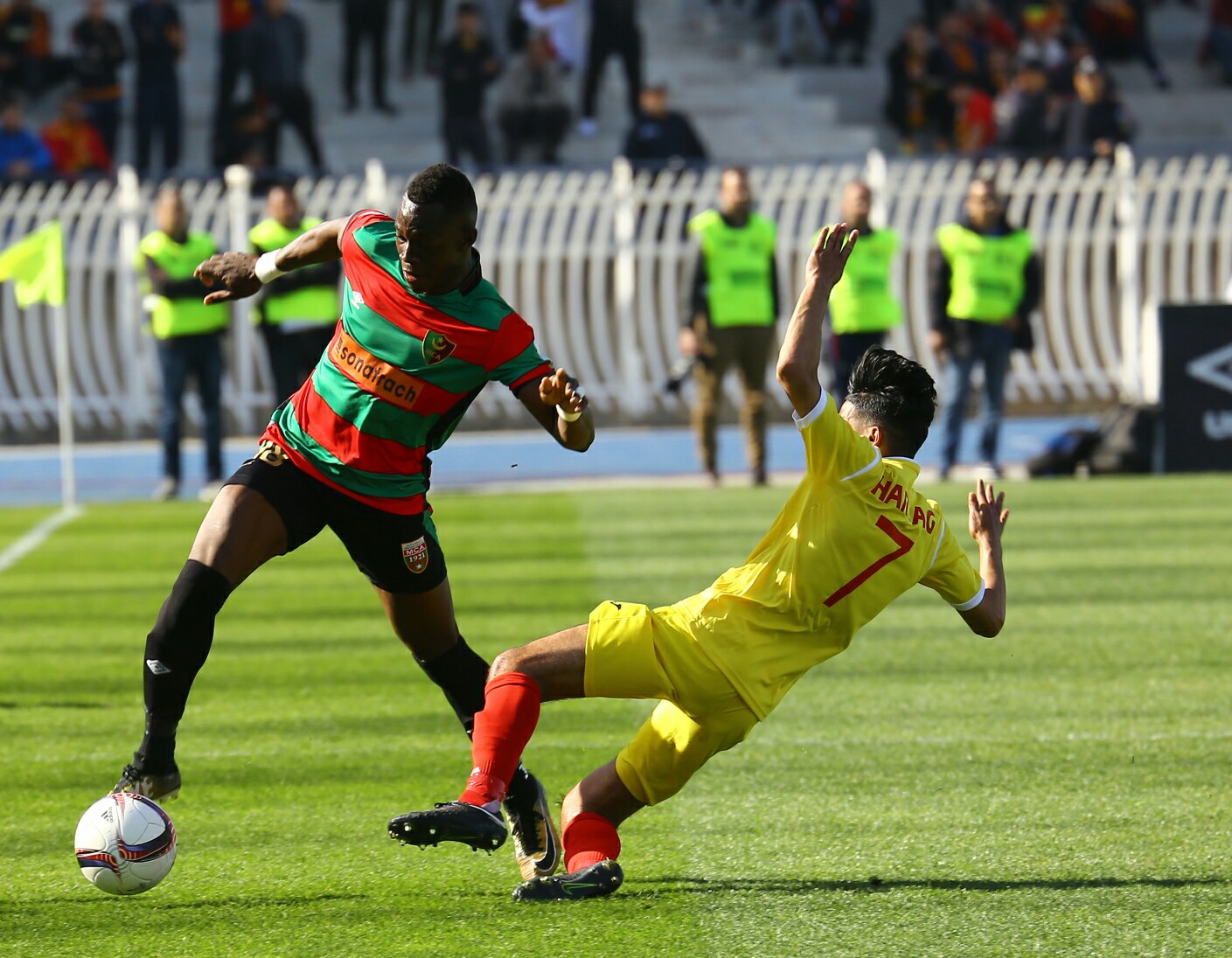 Photo: KingFut
This also demonstrates that he has a good appreciation and awareness of his teammates' movements. To instinctively produce these first-time passes as soon as the ball arrives shows he can think two steps ahead which is a great trait for a midfield player to have, especially in high-intensity matches where there are bundles of pressing and counter-pressing.
The combination of Dieng's passing ability and vision means that he can be a midfield creator if given license to do so. He can produce cute, deft and clever passes that present goalscoring opportunities for his teammates.
Against Al Hilal Omdurman in the group stages of the 2019/2020 CAF Champions League, Dieng produced a delightful pass that opened the Al Hilal Omdurman defence and almost lead to a goal for his side. He received the ball just inside the final third, took a touch, shimmied, noticed a run in behind the centre-back from his teammate, then scooped a beautiful chip over his nearest opposition midfielder and the centre-back.  The ball landed and bounced perfectly in front of his teammate who made the run. It gave his teammate enough time and space to adjust themselves and strike the ball at goal inside the box.
The major flaw in Dieng's game appears to be his lapses in concentration. This is noticeable when he receives the ball under little pressure. It looks as if he is already thinking of his next pass before ensuring he has a tight grip of the ball. In turn, this has led to the ball sometimes running under his foot or him taking a lax first touch resulting in a loss of possession.
On a few occasions after the ball had run under his foot or he had taken a lax first touch, he had scrambled to gather the ball and just managed to retain possession. However, he was forced to play a hurried backwards pass. Hence his lack of concentration in these instances disrupted the flow of the build-up play. This is somewhat of a recurring issue for him, especially when the match is too easy.
When he steps up in competition, which will undoubtedly happen soon, he needs to try and eradicate this from his game. He needs to work on ensuring he is focused every time the ball is played to him. Yes, it is a good trait to be thinking ahead i.e., what he is going to do once he receives the ball, but it is even more important that he ensures he takes a solid first touch or plays an accurate first-time pass when receiving the ball.
Long-term Potential
Having scrutinised Dieng closely in multiple matches across his time in Algeria, Egypt and for Mali at Under 23 and the senior level he has demonstrated that he is a highly talented player. The potential he has suggests he can become a key player for a club in Europe's top five leagues.
Dieng would be particularly useful in a double pivot or at the base of a midfield three in a high-energy, high-intensity team who like to press because of his physical capabilities, defensive qualities, penetrating dribbling and passing. It should be noted that he is more than capable of utilising his attributes to perform to a high level for a team who adopt a more measured, controlled tempo and style of play.
Potential Future Clubs
Dieng has spent one season in Egypt so far but has already demonstrated that he belongs at a higher level. Playing another full season for Al Ahly, one of the best teams in Africa, in a top two African league and in the CAF Champions League will do him no harm. However, he is more than ready to leave in January if a lucrative offer came in for him.
The next move Dieng makes should be to a club where he will be a regular starter within a few months of arriving. So, let's take a look at two clubs he could join where he should be able to gain a starting place relatively quickly:
Sassuolo
Under the management of Roberto De Zerbi, Sassuolo have grown from minnows in the Italian Serie A (Italy's top-flight) into a swashbuckling, attacking side who finished an impressive 8th last season. They have started this season well and are currently near the top of the league. As they seek to improve season on season, they will be looking to enhance their starting XI and bolster their squad.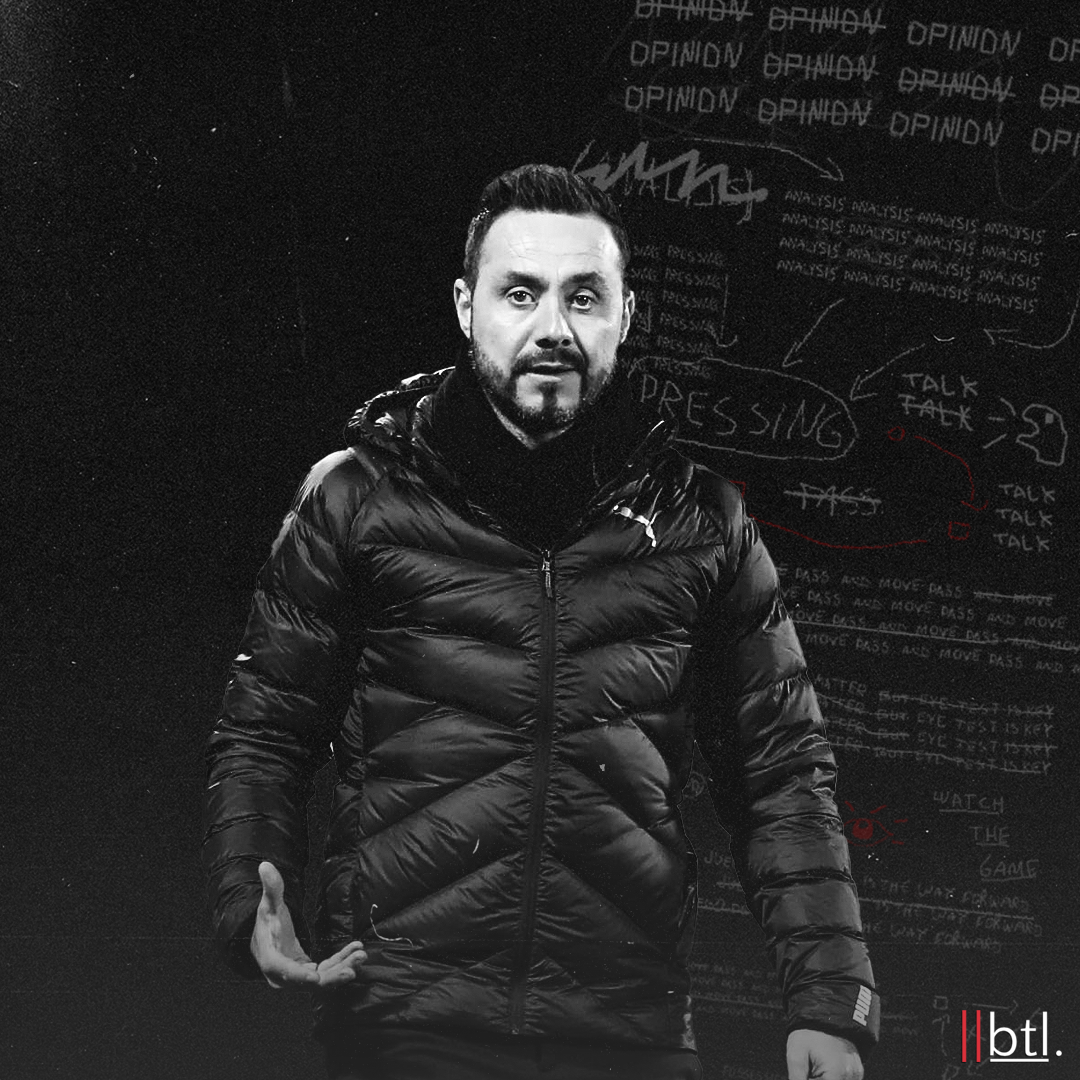 Photo: @GabFoligno / DeFodi Images
In terms of Sassuolo's squad, the only recognised defensive midfielder they have is 36-year-old captain Francesco Magnanelli. It is unlikely that his contract will be renewed for next season and at this stage of his career does not contribute much on the field. However, they do have decent midfield options including talisman Manuel Locatelli, the Marseille loanee Maxime López, and back-ups Pedro Obiang and Mehdi Bourabia.
Whether Locatelli and López remain their next season remains to be seen — Sassuolo have an obligation to purchase López after he has played 20 Serie A games, and he has already played in 10 so far — but irrespective of that they need a superior defensive-minded midfielder to play as part of the double pivot to provide better shielding of the defence. A clever signing, they could make to perform this function would be Dieng. He would provide more balance to their midfield and a reassuring presence in front of the defence due to a combination of his ball-winning ability and his reading of the game, something they lack.
Whilst his ability to engage in high-intensity pressing would suit the approach they use out of possession. He is also confident with the ball and plays with purpose and directness both in his passing and surging forward dribbles. Alongside this, he would be far cheaper than any similar talent available within their budget because they could probably sign him for around £5 million.
A move to Sassuolo, in the January transfer window or in summer 2021 would be great for Dieng. It would be a step-up in quality due to the gap between Serie A, and the Egyptian Premier League and CAF Champions League. Nevertheless, he has the characteristics to handle such a change seamlessly. In addition, they are a club heading in the right direction, and it would be a good time to join them especially if they secure European football for the 2021/2022 season.
From a playing perspective joining Sassuolo would be astute. They do not currently have a player of Dieng's profile in their midfield and with the possible departures of either or both Locatelli and Lopez next summer he would have the opportunity to immediately assert himself as a viable first-team regular. Even if they both remained after the next two transfer windows, Dieng certainly has the ability, especially defensively, to dislodge either of them from the starting XI, particularly Lopez.
Celtic
Reigning Scottish champions Celtic, have endured a poor season so far, including a humbling 4-1 defeat at home to Sparta Prague as well as a two Glasgow derby defeats to arch enemies Rangers. As such their first-choice XI needs improving, especially in midfield, if they want to perform well domestically and in Europe over the next few years.
Presently, Celtic have several midfield options including long-time captain Scott Brown, Callum McGregor and Olivier Ntcham as well as three younger, more inexperienced players: Ismaila Soro, David Turnbull and Luca Connell. Brown is now 35 years old, and has been past his best for quite some time. His performances have been good enough for Celtic to continue dominating domestically but he has struggled badly in competitive fixtures in European competitions.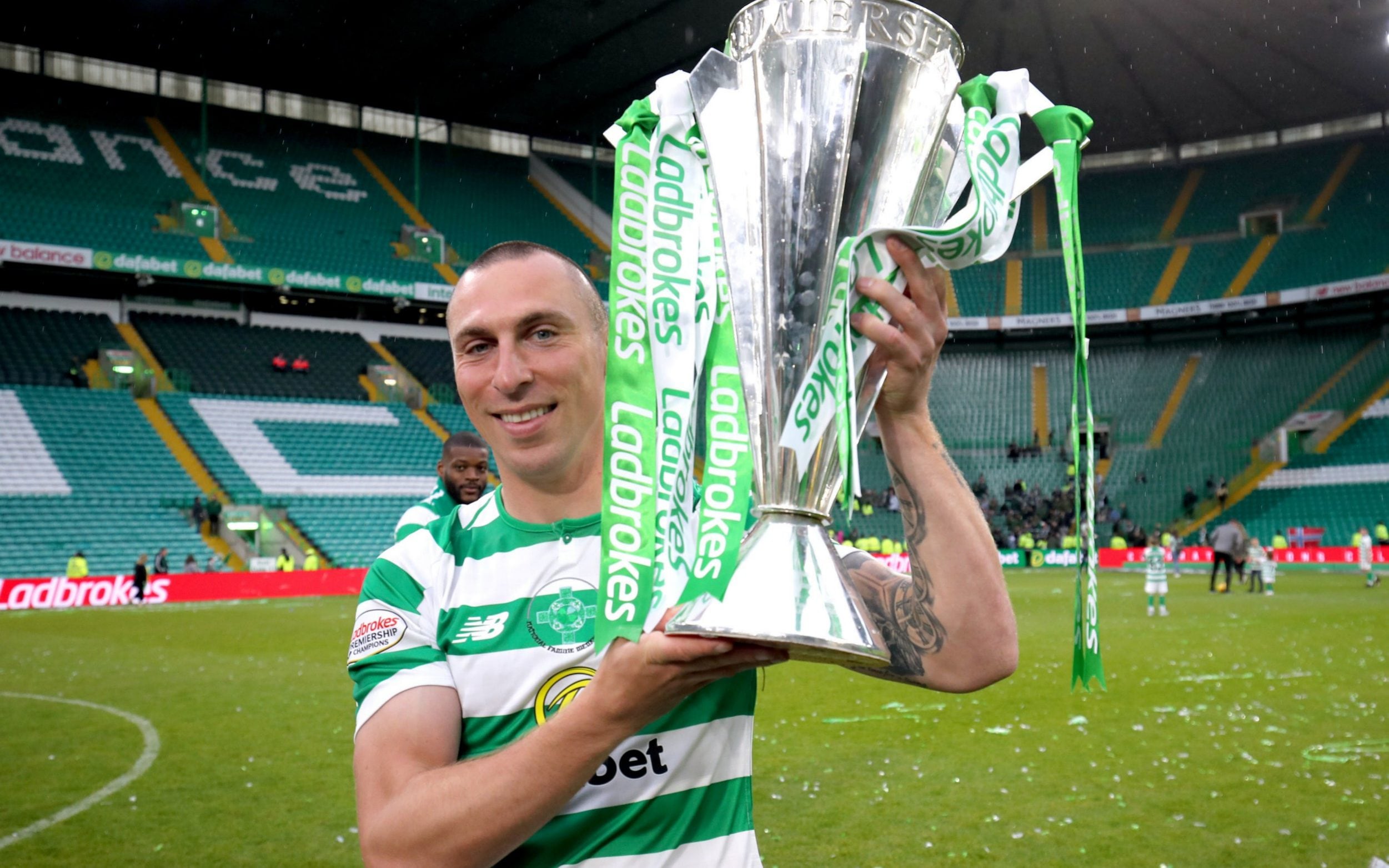 Photo: PA
Brown has been further exposed with the significant improvement of Rangers over the last two seasons. He has struggled to have any influence on these derby matches with Glen Kamara, Ryan Jack and Joe Aribo outperforming, outplaying and outshining him. Celtic do not currently have a player in their squad, with the mix of attributes Brown has, to replace him.
They need to sign a replacement either in January or next summer, by which time he will be 36 years old. A player who has the attributes to replace Brown and offer Celtic a new dimension in their midfield is Dieng. Dieng would provide the aggressiveness, dynamism, work rate, defensive nous and authoritativeness that Brown has exuded throughout his successful career.
Additionally, Dieng would provide qualities that Brown does not possess such as his driving speedy runs with the ball through central areas of the pitch and progressive, creative passing from deeper areas. Dieng would also be a wise purchase for Celtic because he could probably be signed for around £5 million which is well within their budget. In a few years' time, providing he performed as expected, he could be sold on to a club in the English Premier League or one of Europe's other top five leagues for double or triple that amount.
A transfer to Celtic would be a fantastic opportunity for Dieng. They are a historic European club, with a massive fanbase and regularly compete for the Scottish Premier League title and in European competitions. He is used to playing under huge media scrutiny and fan pressure as well as competing for league titles and continental honours for Al Ahly. He would not have too much trouble adapting to similar circumstances if he played for Celtic.
Playing for Celtic as Dieng's first European club would be a great gateway into European football for him. It would allow him to showcase his talent to a wider audience and attract attention from clubs in Europe's best leagues. Multiple Celtic players have moved to the English Premier League in recent years and performed admirably such as Virgil Van Dijk and Victor Wanyama.
With the talent that Dieng has, if he can produce a similar or higher level of performance than he has for Al Ahly, within two seasons he will likely be of interest to at least a few English Premier League clubs.
By: Daniel Ajuh
Featured Image: @GabFoligno / Al Ahly