Analyzing Ronaldo Vieira's Time at Sampdoria So Far
Lucas Torreira was a revelation when he played at Sampdoria and he earned plaudits for his ball-winning abilities as well as his effective ball distribution. The Uruguayan's ability to fit into Blucerchiati coach Marco Giampaolo's system kept Luca Cigarini out of the starting line-up, prompting the experienced playmaker to move to Cagliari after one season with the northern Italian club.
After two seasons at Sampdoria, Torreira was sold to Arsenal for €30 million in the summer of 2018, but instead of finding one replacement, the Doriani purchased two. Swedish international Albin Ekdal arrived for €2.6 million from Hamburg after their relegation from the Bundesliga in 2017/18, while England youth international Ronaldo Vieira joined from Championship club Leeds United for €7.1 million.
Born in Guinea-Bissau, Vieira moved to Portugal when he was five with his mother and his twin brother Romario after his father had passed away. Both Vieira and his brother were named after the famous Brazilian striker of the 1990s, but don't think for one second that he's similar to O Fenômeno. If anything, the 22-year-old is like his French namesake Patrick Vieira, a ball-winner who is also capable of playing long passes.
His family was on the move again in 2011 when they settled in England, and Vieira had failed trials with Manchester City and Leeds United. The Yorkshire club spotted him years later while he was studying at York College as well as playing in the college's i2i Academy and they decided to give him another trial.
He made his debut in May 2016 as a 17-year-old at the end of the 2015/16 Championship season, and he remained in the Leeds United senior squad for two more seasons, playing 71 competitive matches.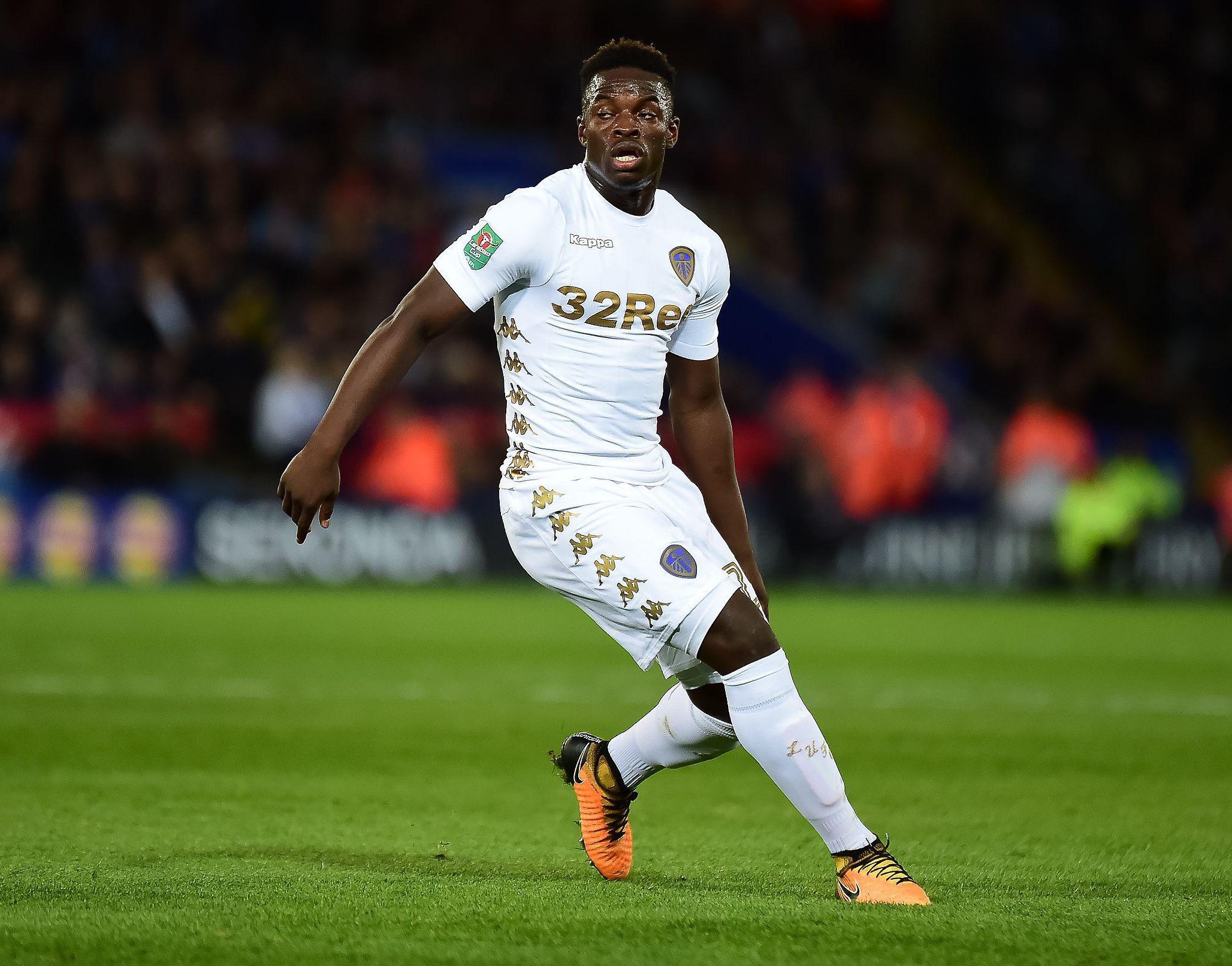 Photo: Rex Features 
Although Vieira was a regular feature in the Whites squad, Sampdoria manager Giampaolo opted for the experience of Ekdal, who he coached in 2008/09 at Siena, and the Swede became an important part of the Doriani midfield with Belgian midfielder Dennis Praet.
Ekdal thrived in the regista role, playing 32 Serie A matches in 2018/19 and boasting a career-high passing success rate of 86.5 percent. Meanwhile, Praet in one of the mezzala roles flanking Ekdal, played 34 times in the Italian league that season and had his second-best passing success rate of his career so far at 87.3 percent.  
It was tough for Vieira to make his breakthrough with those midfielders playing such an integral part in Giampaolo's philosophy and the former Leeds starlet was limited to 14 Serie A appearances in his debut campaign. 
The English youngster did have his moments though, and he arguably had his best performance so far in Il Doria's 2-1 victory away to SPAL in that season, impressing with his passing ability, particularly his long passes from deep positions.
In the summer of 2019, Giampaolo left for AC Milan and he was replaced by Eusebio Di Francesco. The former Sassuolo and Roma tactician tried to accommodate both Ekdal and Vieira but the duo could not function in the midfield trio together.
While Ekdal operated as the deep-lying playmaker, Vieira had to play as a box-to-box midfielder and he struggled in that role. When Di Francesco was sacked and replaced by Claudio Ranieri, he tried to continue with that experiment but he struggled to get any success from it as well.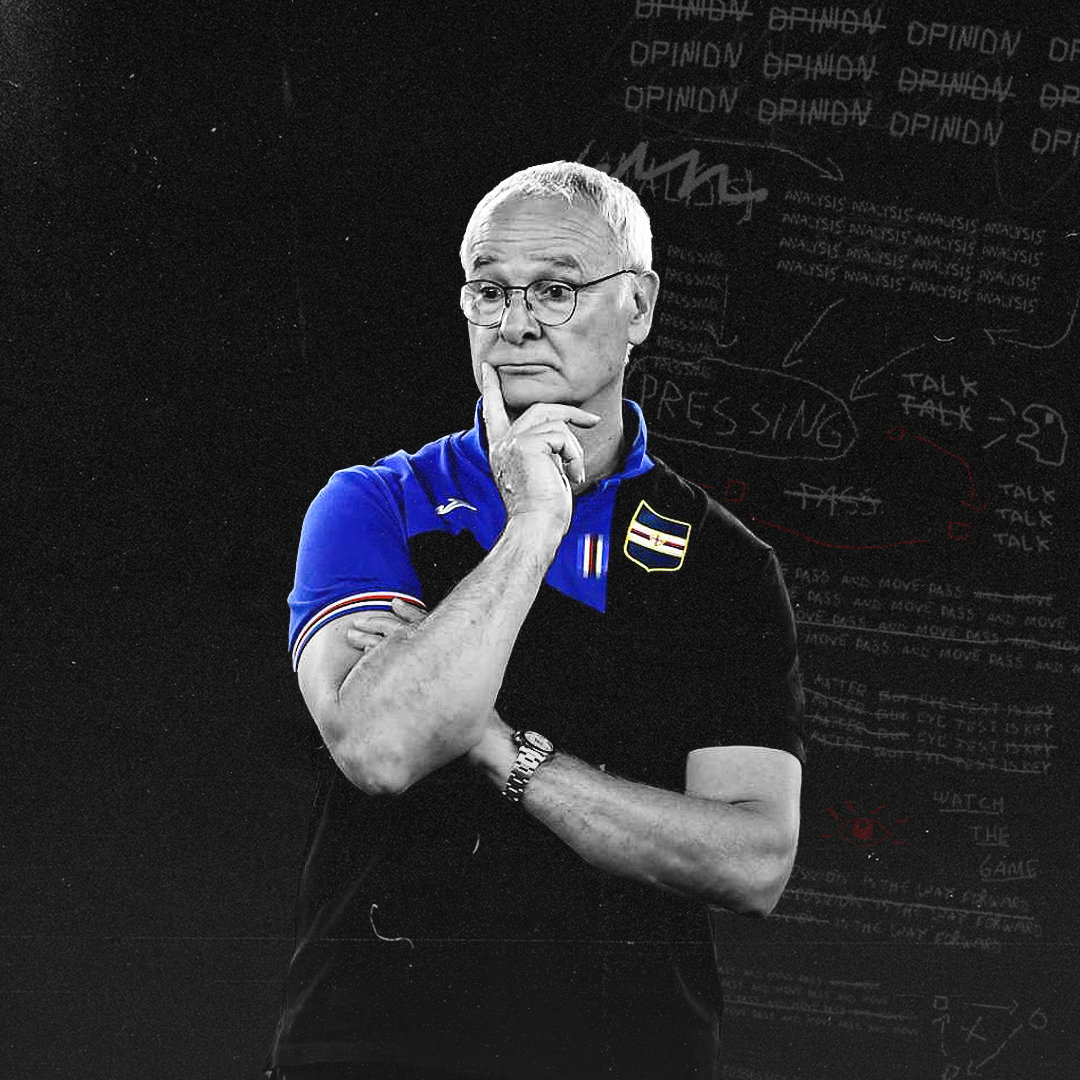 The English international showed that he was not someone who could carry the ball from midfield nor a player that could break the lines and make late runs into the penalty area. He needed to play in a role which would allow him to sit deep but that duty has already been performed by the Swede.
When Ranieri used the 4-4-2 or 4-4-1-1 formations, he would have Ekdal as the deep-lying playmaker, Karol Linetty as the box-to-box midfielder, Morten Thorsby or Fabio Depaoli on the right flank, and Jakub Jankto wide on the left.
Whenever "The Tinkerman" used the 4-3-1-2 formation instead, Ekdal would be flanked by Thorsby on his right, Linetty or Jankto would be to his left, and Gastón Ramírez would play ahead of them in the hole.
The 4-4-2 might have suited him between but the midfield did not operate with two pivots so fitting Ekdal and Vieira into the same team became difficult and he could only play in one role in a 4-3-1-2 with any success. Regardless of the formation, the English starlet would often lose out to the Swedish veteran.
The 22-year-old played 27 times in Serie A in 2019/20, featuring for 1,821 minutes, provided one assist, had a successful passing rate of 83.9 percent, received 11 yellow cards, and he also got a red card in a 4-1 defeat away to Sassuolo.
He demonstrated that he would often play simple passes, go sideways and backwards, and look for the safe option, while defensively his aggression proved to be costly at times.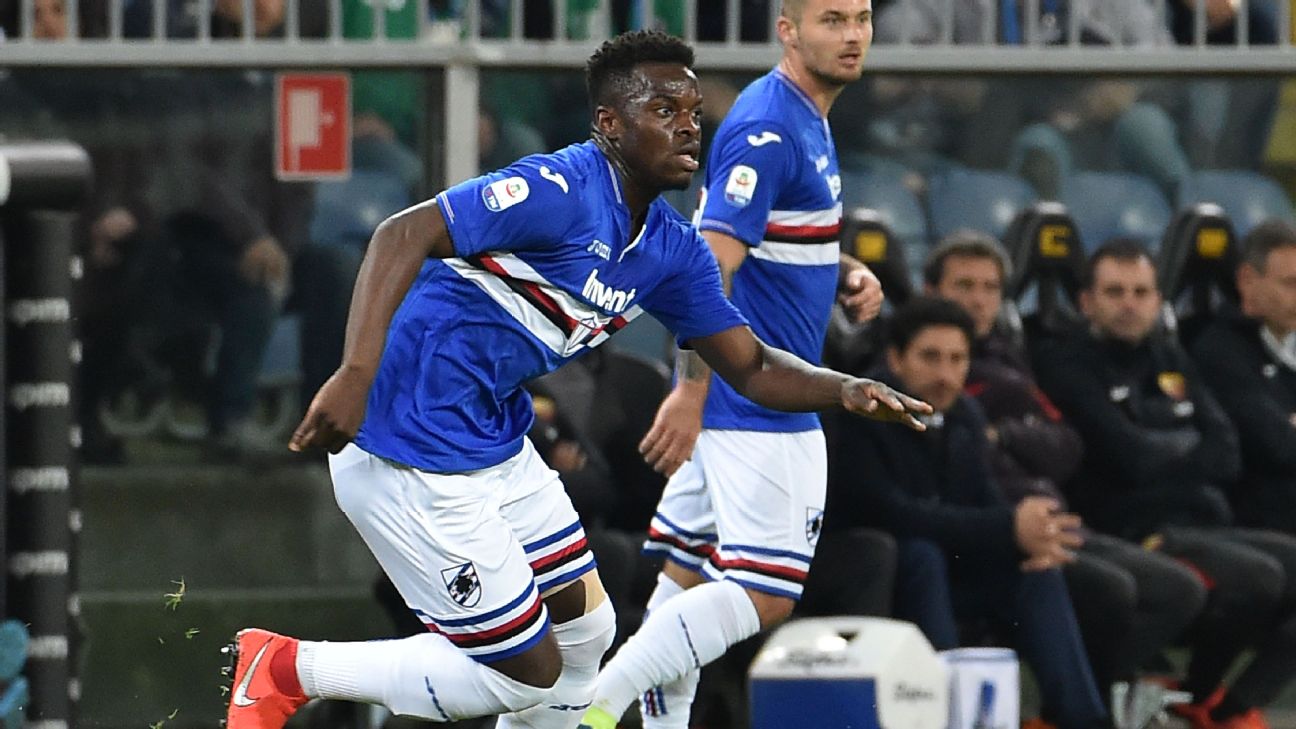 Photo: Paolo Rattini / Getty Images
Whether it was the presence of Ekdal or his difficulty in adapting to Italian football, the English youth international has not developed into a top flight star yet. He also missed five games because of knee problems when Il Doria won five out of six matches after the Serie A hiatus to effectively secure their safety.  
Despite his struggles in Italy, he still has his admirers back in England and he had reportedly attracted some interest in January. 
West Ham United had submitted a bid of £12 million – approximately €14 million – for Vieira according to Sport Mediaset, but Sampdoria was not willing to sell him in the winter transfer window, and the Daily Mail reported that Burnley was also interested in the England under-21 international but nothing eventuated.
With a contract that does not expire until June 2023, Vieira still has the time to prove himself at Sampdoria while the 31-year-old Ekdal has less than a year to run on his.
Even if he does not become a regular feature in the Sampdoria line-up, age is on his side, he still has admiration elsewhere and could thrive in a different environment.
By: Vito Doria
Featured Image: @GabFoligno / Sampdoria