How Dominic Calvert-Lewin Became One of the Premier League's Deadliest Strikers
Nine months ago, it would have been easy to look at Dominic Calvert-Lewin as just your typical old-fashioned English centre forward. Standing 6ft 2in tall, with what could only be described as quite a modest goalscoring record, you'd have been forgiven for putting him in the same bracket as Duncan Ferguson, the man who he has learnt so much from at Everton. 
Now however, Calvert-Lewin sits at the top of the Premier League scoring charts, having netted six times in just four Premier League games. That form also earned him a first senior call-up for England, on which he scored on his international debut against Wales.
He does have the physical side of his game that comes with his height, but there is so much more to his game than that. He is a very athletic player, reaching a top speed of 35.1 km/h in the Premier League this season, the sixth highest of any player. 
His ability to run into the channels not only gives Everton another option going forward, but it can act as vital relief when they are under pressure at the back. There is no subtly to this aspect of his game, but given the standard of defending we have seen in the Premier League so far this season, subtlety hardly seems necessary.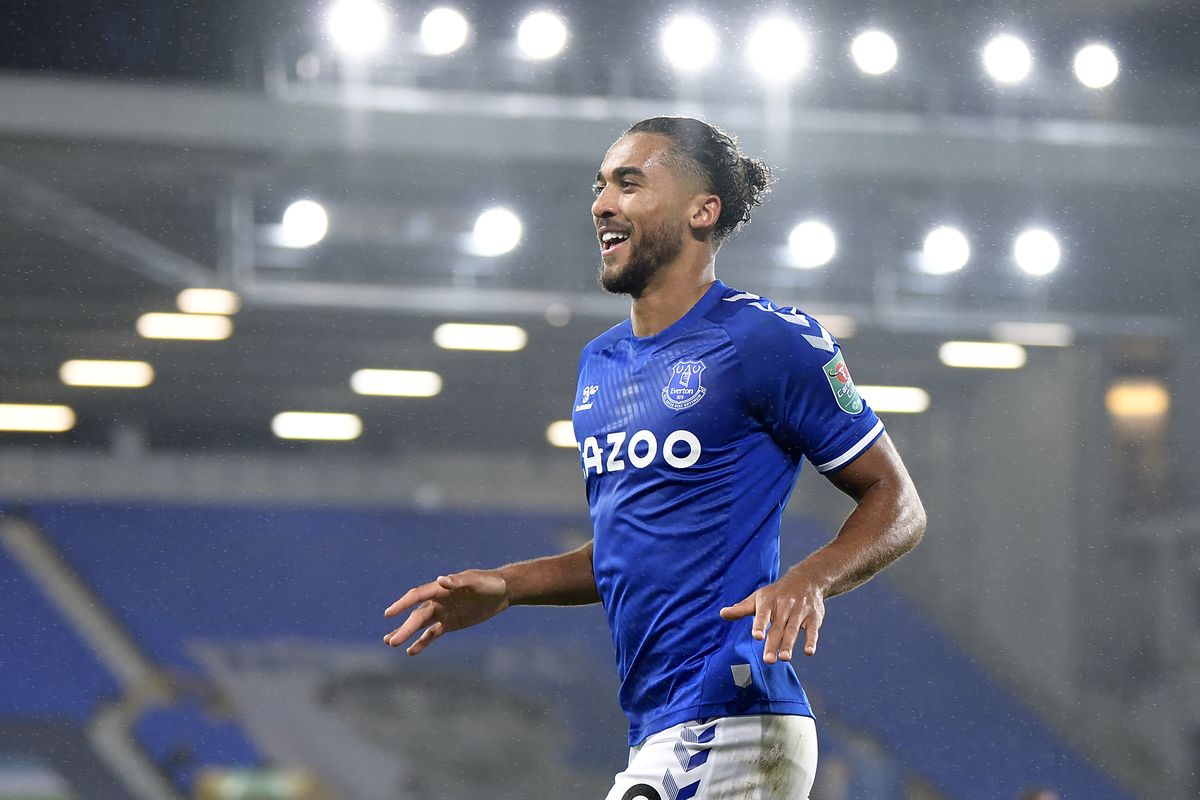 Photo: Tony McArdle/Everton FC via Getty Images
So, what has changed about his game this season? Put simply, he's become a lot more clinical in front of goal. Last season, Calvert-Lewin's expected goals tally was 16.11, yet he only scored 13 times. This season, his xG is 4.41, and this time around he is exceeding that total with six goals to his name. There is an air of confidence to his game that we haven't seen before, and he isn't panicking when he gets into goalscoring positions. 
Carlo Ancelotti has previously spoken about how he sees similarities between Calvert-Lewin and former AC Milan striker Filippo Inzaghi, who he managed for eight years during his time at the San Siro.
"I had a fantastic striker in Inzaghi, who scored 300 goals and 210 with one touch," he said. "A striker has to be focused in the box and I think Calvert-Lewin understands really well because in the box he has speed, he jumps really high, he has power. Where he has improved more is there, in the box."
The 23-year-old has used that advice to his advantage, and got himself into better positions to score goals. In just the four Premier League games so far this season, he has had six shots from within the six-yard box, scoring three of them.
During the 2018/19 season, before he'd had the chance to work with Ancelotti, he had four shots from within the six yard box in 1,763 minutes of football. Again, it may sound simple, but just getting into the penalty area on more occasions is helping him score more goals. 
He has benefitted from the improvement of the squad around him too. The additions to the Everton squad of Abdoulaye Doucouré, Allan, and most importantly the brilliant James Rodríguez, have given them so much creativity in the final third. Both Calvert-Lewin and fellow attacker Richarlison know that if they can get in the right areas of the pitch, then they have players behind them who can pick them out, something they haven't quite had in recent years.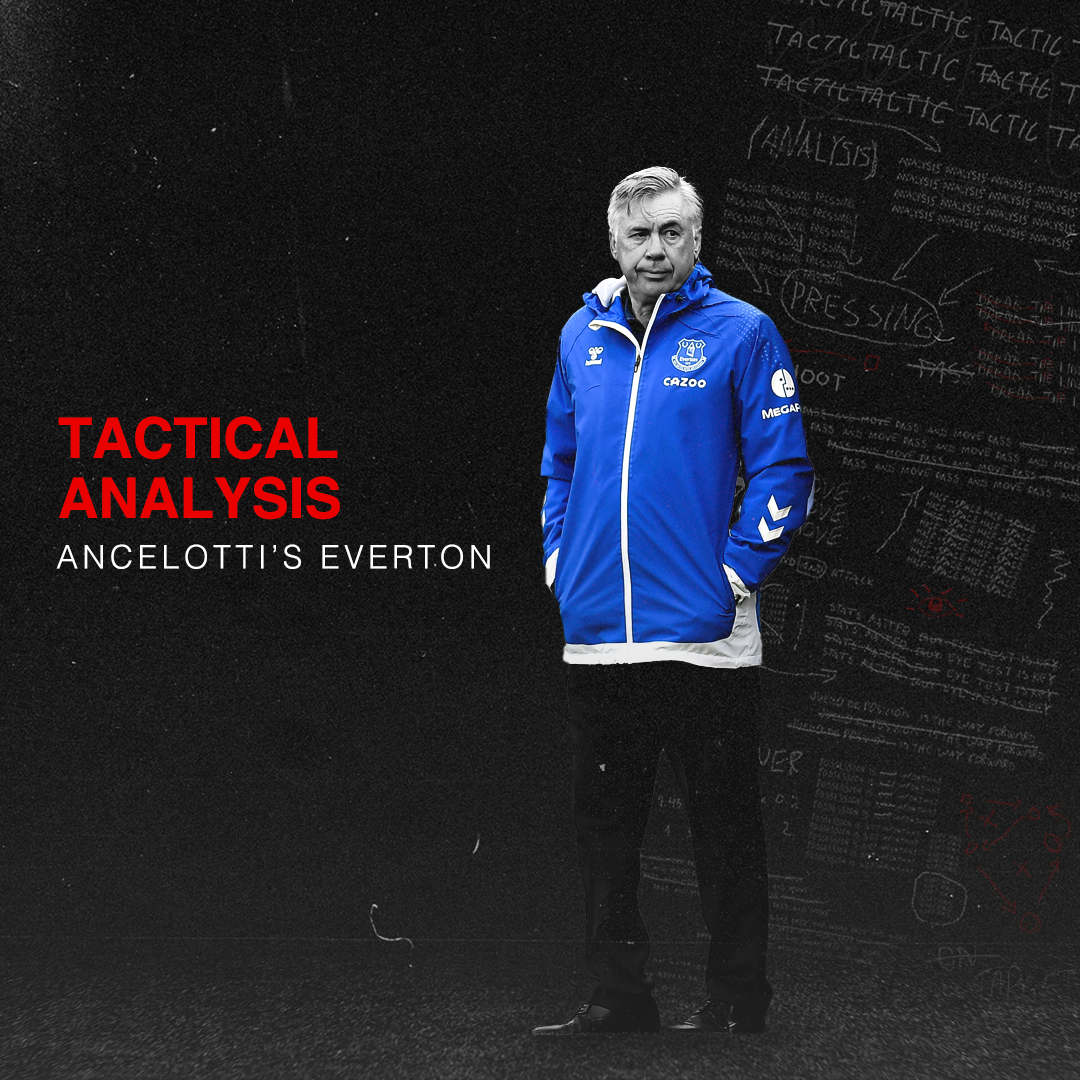 It has been a perfect storm for the striker. Over the last few seasons, we have seen a gradual improvement in Calvert-Lewin's game to the point where he was a good Premier League striker, but he just lacked that little bit of quality to be one of the top forwards in the division, and his goal record was similarly lacking. 
But now everything seems to have gone right at the same time. He has a manager who believes in him, has given him a lot more confidence, and has added players of a much higher quality around him. In Duncan Ferguson, he is working under someone who is not just a cult figure at Goodison Park, who has taught him the physical side of the game, and how to make the most of his considerable height. 
The question now is where he can go next. The next stage of his development has to be to add some consistency to his game. He had an excellent spell over Christmas and into the new year last season where he hit ten goals in 13 Premier League games, however that was followed by a ten-game goalless run.
If he is going to be considered in that top bracket of Premier League strikers, he has to make this purple patch last. 
By: Ben Winfield
Featured Image: @GabFoligno / Tony McArdle / Everton FC