How Noussair Mazraoui Can Fit in at Julian Nagelsmann's Bayern Munich
It has been three years since Ajax won the domestic double in Erik ten Hag's first full season in charge, whilst also defeating Juventus and Real Madrid prior to losing to Tottenham in the Champions League semifinals.
The next two summer windows would see various players depart the club for mouth-watering sums, as Frenkie de Jong headed to Barcelona, Mattihjs de Ligt moved to Juventus, Hakim Ziyech joined Chelsea and Donny van de Beek moved to Manchester United.
Ajax's 2021/22 campaign ended on May 15, with the Amsterdam club winning their 36th Eredivisie title and losing to PSV in the cup final. They face a major rebuild this summer, with Ten Hag becoming Manchester United's next manager, André Onana joining Inter Milan on a free transfer, and Noussar Mazraoui joining Bayern Munich on a free transfer, whilst Ajax teammate Ryan Gravenberch has also been heavily linked to a move to the Bavarian side.
Whilst Barcelona were keen to bring in Mazraoui on a free transfer, Bayern managed to avenge themselves after narrowly missing out on Sergiño Dest and convinced the fullback to join the club on a contract through 2026.
He faced a crossroads in his career after 15 years at Ajax, but several phone calls from Julian Nagelsmann coupled with an attractive contract and an impressive sporting project convinced him to make the move to Germany.
Analyzing Jupp Heynckes' Treble-Winning 2012/13 Bayern Munich Side
Following the retirement of Philipp Lahm in 2017, the versatile Joshua Kimmich demonstrated himself to be a viable replacement at right back, filling the void to perfection until 2019, when he began to play in central midfield with more regularity.
This decision to move Kimmich to midfield was precipitated by the signing of Benjamin Pavard following his impressive display in the 2018 FIFA World Cup for champions France. Whilst Pavard has remained a defensively sound option as the club's first-choice right back, his technical limitations, lack of attacking threat and shaky form have been a concern over the years.
In fact, Pavard himself has claimed that he has found it easier to play at centre-back than right back. Josip Stanišić and Bouna Sarr, the two backups in the position, haven't really been a breath of fresh air either. It was abundantly clear that if there was any position that Bayern needed to reinforce, it was right back. 
It remains to be seen whether or not Mazraoui can provide an upgrade on Pavard, but he has certainly shown signs of promise throughout his time at Ajax. The 24-year-old Morocco international is technically gifted on the ball, he provides a constant attacking threat, and he has mastered the art of underlapping runs as an inverted right back under Ten Hag.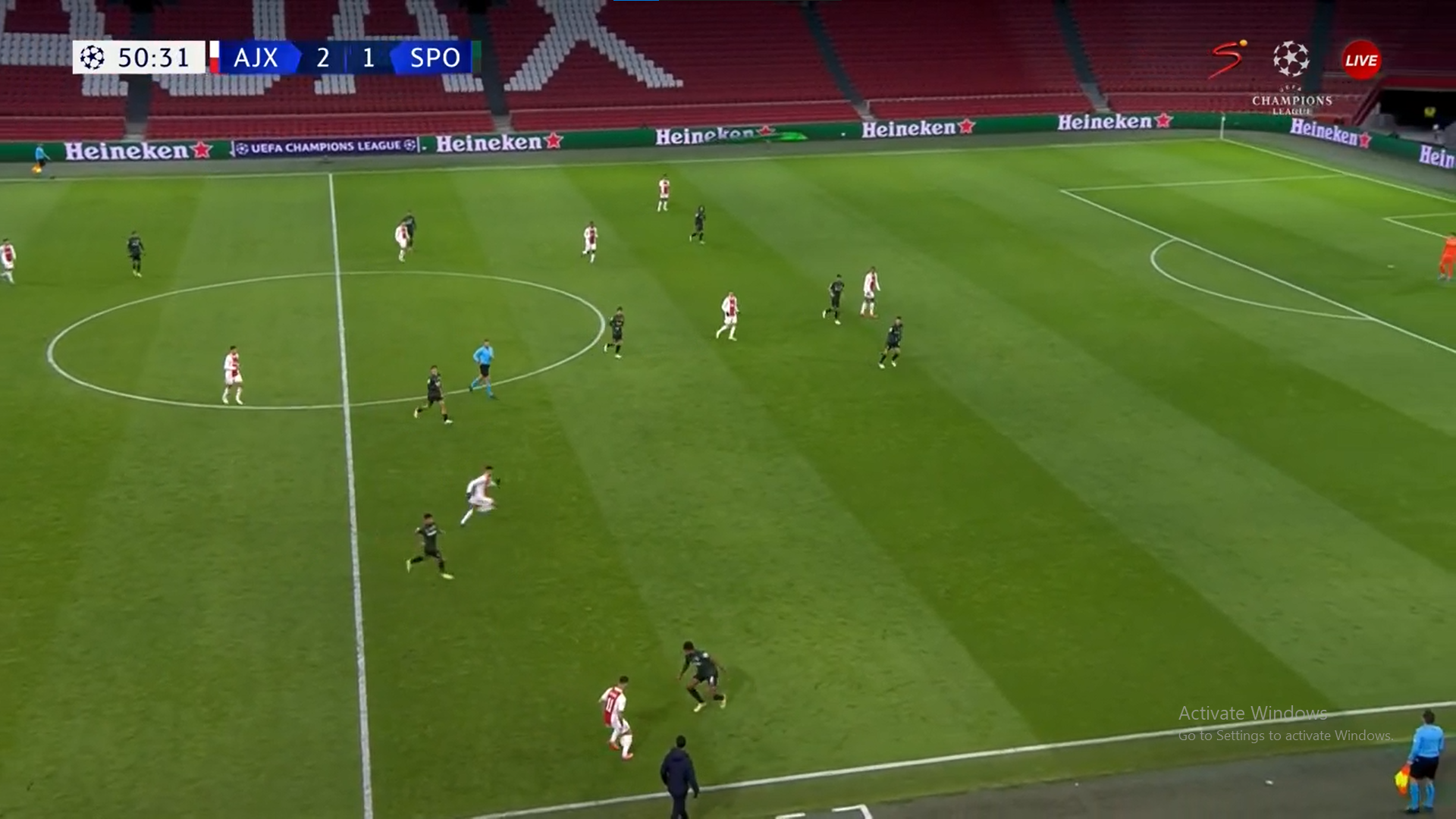 He thrives in tight spaces because beating a man 1v1 is his specialty, be it by dribbling past him, performing a quick link-up or just a simple forward pass. He can do it all and that's his bread and butter, ranking in 98th percentile for passes under pressure per 90 (9.32) compared to other full-backs according to FBref.
Mazraoui's high game IQ combined with his movement and attacking presence allows him to occupy advanced positions, registering 0.32 goals and assists per 90 in the Eredivisie and the Champions League in 2021/22, an exceptional tally for a fullback.
Moreover, he loves scoring from distance, as seen in his 92nd-minute winner against Benfica in 2018 or a 74th-minute winner in a 2-1 victory at PSV this season in a crucial title decider, both goals coming from outside the box.
All these attacking surpluses would hint towards some deficiencies at the back, but whilst Mazraoui  still needs work on his positional awareness, he thrives at last-ditch tackles and ranks in the 99th percentile for tackles won per 90 (2.88) compared to other full-backs according to FBref.
We've gone over the pros; what about the cons? To start off, Mazraoui has a concerning injury record. The most important ability is availability, and whilst the Dutch-born, Morocco international is in the prime of his career and brings little financial risk on a free transfer, he needs to stay clear of these injuries in order to become a success at the Allianz Arena.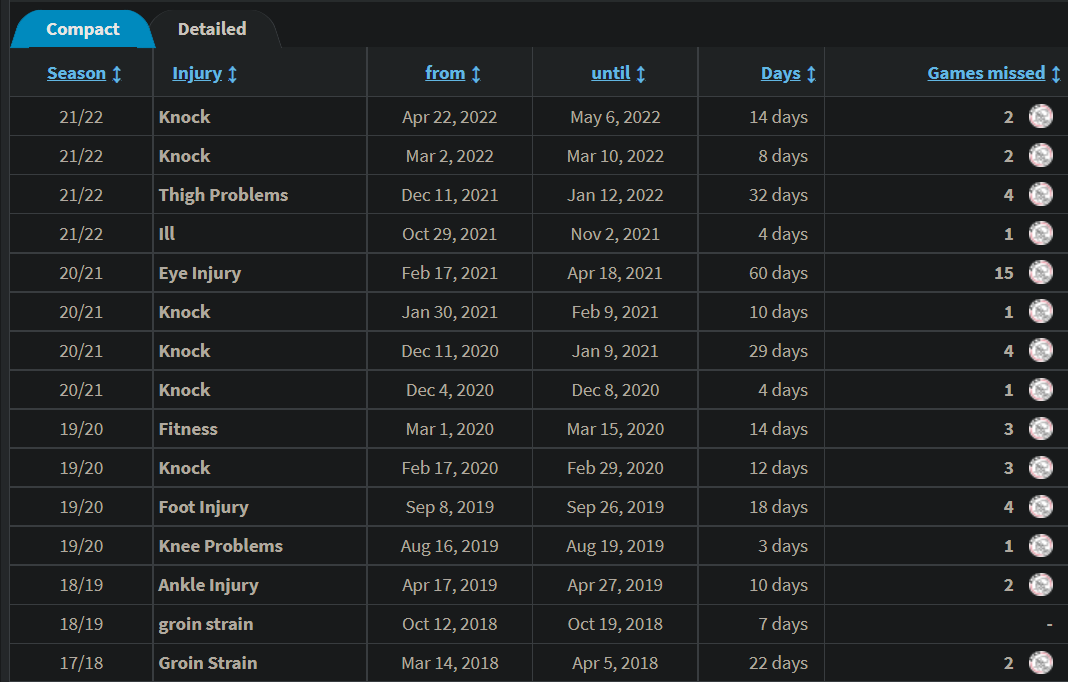 In addition, he tends to operate high up the pitch which could be a problem in transition for the centre-backs, leaving them with little to no cover, especially considering that Mazraoui lacks recovery pace. Moreover, his crossing abilities are questionable as well. A lack of physicality could be a problem against wingers that are comfortable in moving both inwards and outwards.
Given that Bayern's ultimate goal each year is to perform well in the Champions League, historically speaking, they've done so in the past under an elite full-back duo: Alphonso Davies / Joshua Kimmich, David Alaba / Philipp Lahm, Bixente Lizarazu / Willy Sagnol.
In recent times, they've lacked that spark and attacking presence on the right side. Due to Pavard and Stanisic's technical limitations, the link-up on the right side with the winger was non-existent, but Mazraoui's arrival changes this whole scenario since Bayern now have an attack-minded right-back.
In the earlier part of the season, Nagelsmann employing Stanisic as an inverted right-back was a common occurrence, and Pavard was employed in a similar role all season but he would invert into the defensive line instead (forming a back 3). It's important to understand that the role Mazraoui performed under Ten Hag is quite similar to that of Stanisic under Nagelsmann.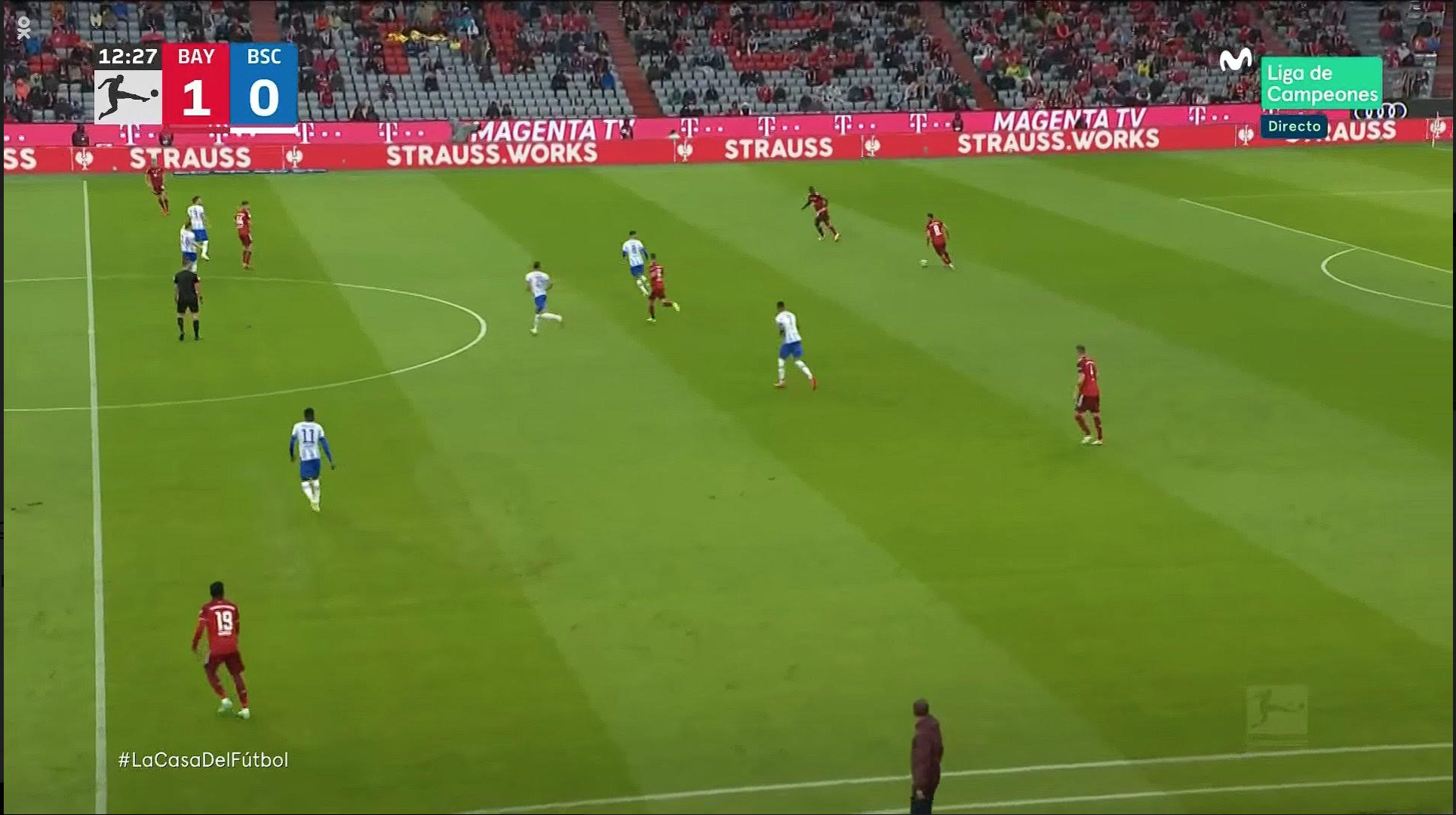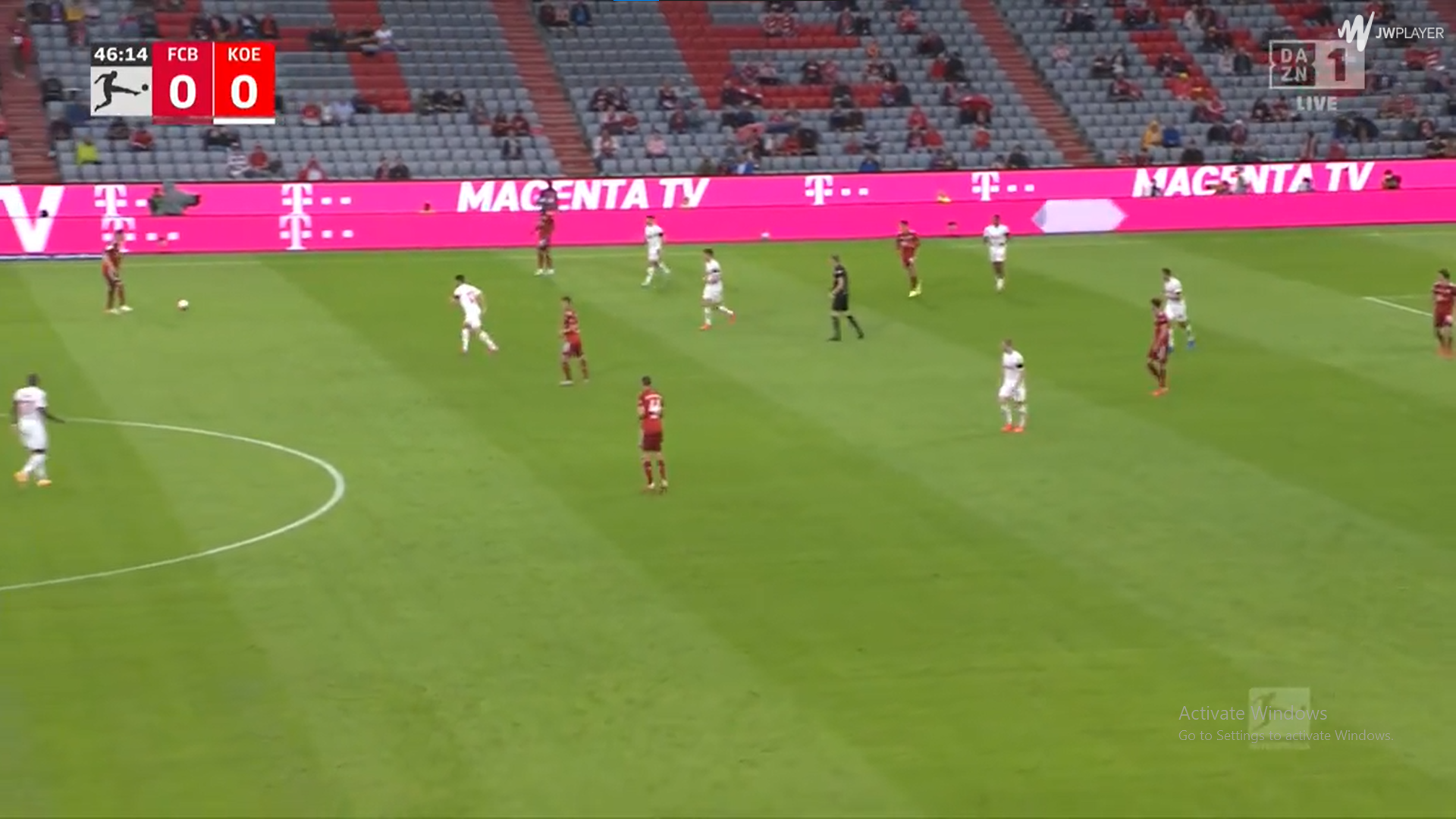 Most managers divide the football pitch into five corridors. It's a common belief that a wing-back/traditional winger dynamic out wide isn't viable.
This is due to the pairing occupying the same spaces (corridor) and congesting each other, limiting one another's strengths in the process.  So, a wing-back/inside forward and inverted full-back/traditional winger combination means the two don't operate in the same corridors of the pitch, which is ideal.
For instance, a Davies / Sané pairing on the left isn't expected to work well unless one of them tucks inside. In contrast, Mazraoui at Ajax worked well with Antony because the latter held width and the former inverted into the right half-space (as shown below).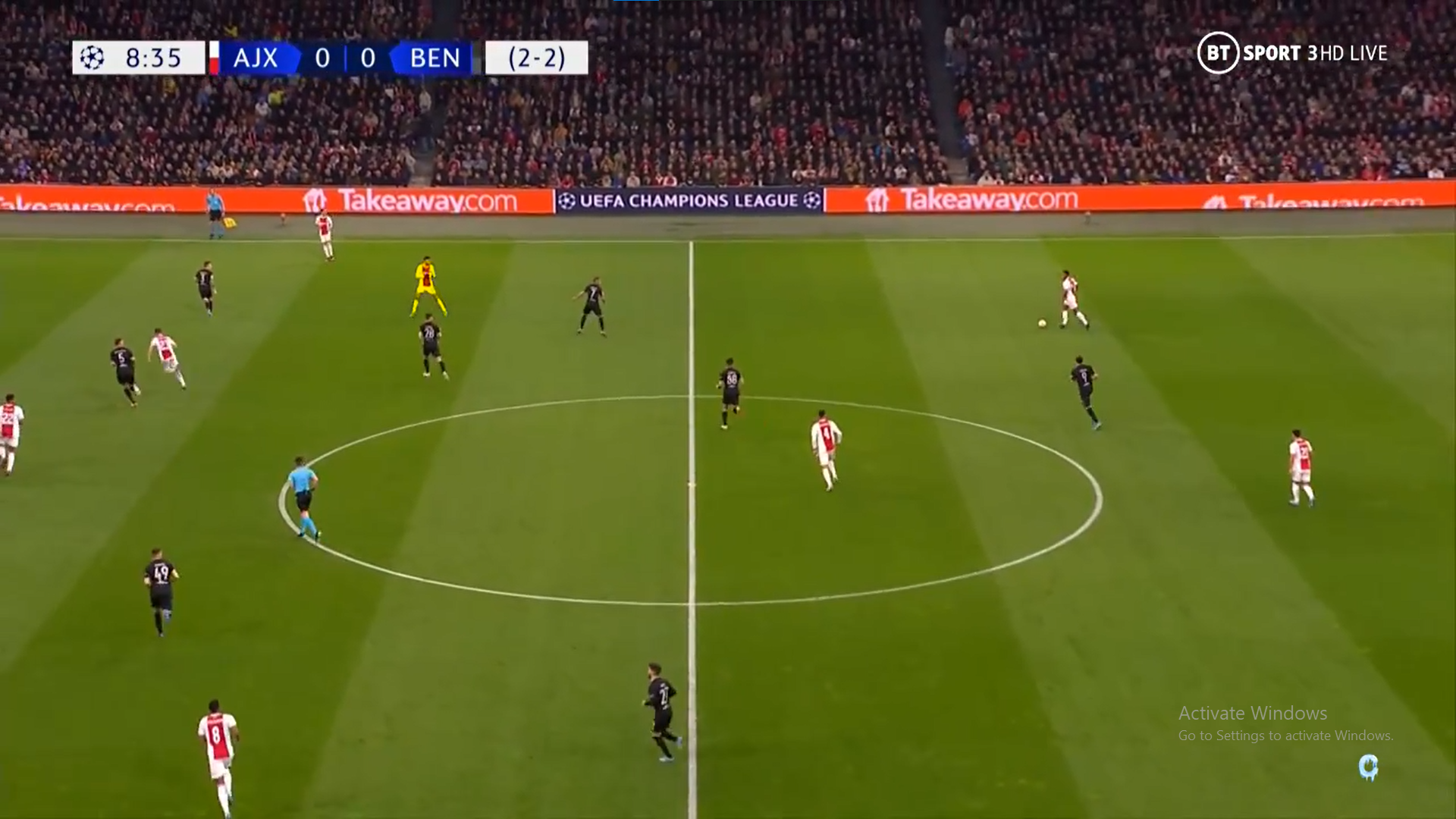 Under Nagelsmann at Bayern, the right-sided forward is asked to hold width and is often isolated in an underloaded situation allowing him to move into loads of space when the opportunity presents itself. This is a similar situation to the one at Ajax with Antony being the width holder and Mazraoui inverting into the right half-space and making underlapping runs in the quest to link up.
This dynamic next season will allow Bayern to stretch the opposition and perform rotations to create passing lanes and space to move into with an expected rise in their attacks on the right side. Whether Mazraoui can carry over his impressive performances from the Eredivisie to the Bundesliga and emerge as a reliable performer at one of the club's thinnest positions, only time will tell.
By: @Musa_Bavarian
Featured Image: @GabFoligno / Soccrates Images – Getty Images