Hugo Ekitike: The Diamond in the Youngest Team in Europe's Big 5 Leagues
Since Stade de Reims were promoted back to Ligue 1 in 2018, they've not been a particularly strong attacking outfit. In both 2019/20 and 2020/21, Boulaye Dia topped their league goal-scoring charts, with second place for Reims each season not scratching past four goals.
So, when Dia, and the manager who originally got them promoted David Guion, left in the Summer of 2021, it was a fair reason to panic. Even worse, no replacement striker was brought in.
Under the new Spanish coach, former Barcelona youngster Oscar Garcia, the goalscoring situation at Reims has hardly changed at all. They have the sixth-lowest number of goals in Ligue 1 and are second-bottom for expected goals. Thankfully, Reims are still 7 points clear of 18th placed Metz midway through the season.
More miraculously though, the seven-time French champions are only 6 points off 6th placed Monaco. The reason the club in north-east France are not struggling as badly as many feared, is the surprising emergence of 19-year-old French striker Hugo Ekitike, the club's top scorer with 8 goals & 3 assists in 17 matches.
In a league that brands itself as "the league of talents", Reims have usually failed to deliver on that promise, at least in a fashionable sense, with Remi Oudin currently standing as the club's most valuable export.
However, Ekitike has spearheaded a side that has an average age of 23.4 in Ligue 1, not only the youngest in France but by far the youngest in all of Europe's big 5 leagues.

What Are Reims' Tactics?
Under Oscar Garcia, Reims have deployed 10 different formations across 19 games. What's been quite a fun aspect of this side is the two-striker system deployed in 12 of those games, with Ekitike usually being one of those strikers.
Garcia has also encouraged his side to shoot from range, with 35% of their shots originating from outside of the box. It's a tactic working so far though, as only five teams in France have overperformed their non-penalty expected goals more than Reims.
It also makes sense as Reims are fourth-bottom for average possession. However, they're not simply retreating into a disciplined defensive shape to grind out points, even though Reims are bottom of Ligue 1 for possession-adjusted pressures p90.

Reims have made the least possession-adjusted pressures p90 in Ligue 1, making half as many in the final third as Monaco.
There's much more energy to their play than the stats suggest. They simply let teams come on to them, somewhere between the middle and defensive third. Then, Reims become far more active in trying to win possession and spring counterattacks.
It's similar to Gerardo Seoane's Bayer Leverkusen side, if not a little more chaotic. Still, it seems to be working with only four other teams in France have conceded fewer goals than Reims.
Reims have made the fourth-least possession-adjusted tackles p90 in Ligue 1, however, are making as many tackles in midfield as Rennes & Strasbourg
That chaos is expanded upon in attacking situations by Reim's group of young creative players supporting Ekitike. With the likes of Mitchell Van Bergen, Ghislain Konan and Ilan Kebbal, Reims are direct and dangerous.
The latter of those in Kebbal has been a particular standout alongside Ekitike. The Algerian attacking midfielder [23] has been Reim's top progressive passer, and has assisted Ekitike on two occasions this season. A sharp dribbler, his direct passes aimed between defenders have been a major supply line for Reims' attacks.
How Has Ekitike Impacted the Team?
Described as a humble and talented young man, Hugo Ekitike was still a prospect for Reims at the beginning of the season. He arrived back in France from a semi-successful spell in Denmark with Veile BK, where he got five goals and assists in eight games there.
Less than four months into the season, Ekitike was attracting high praise from his coach. Garcia told The Ligue 1 Show on beINSPORTS: "There is something very special about him. He's young, and he has the quality to become a very good player. He's a young man with a lot of quality but also a lot to improve on, but he works hard in training."
The surface statistics look superb, especially considering that most 19-year-olds are smaller cogs in a system. Ekitike though is the team's top goalscoring outlet by six goals, as well as the player progressive passes are aimed to the most. He's also ninth for minutes in the side.

One area of Ekitike's statistical cheat sheet that looks unsustainable is his freakish goal conversion rate of 38%. For context, that means Ekitike is converting shots into goals 13% more often than Robert Lewandowski is at Bayern Munich this season. Of course, that will drop off, yet potentially not by as much as you may expect.
The term 'killer instinct' is used loosely when describing strikers, but Ekitike should be included as an example when trying to explain it. Every game this season, the Frenchman can be seen making dangerous runs into smart spaces. It's not simply a case of running in behind. 
This dart towards the front post against Rennes, where Ekitike notched his second goal of the season in September, showcased wonderful positional instinct. Not only did he make himself an option for a cutback, but his finish around the corner was delightful.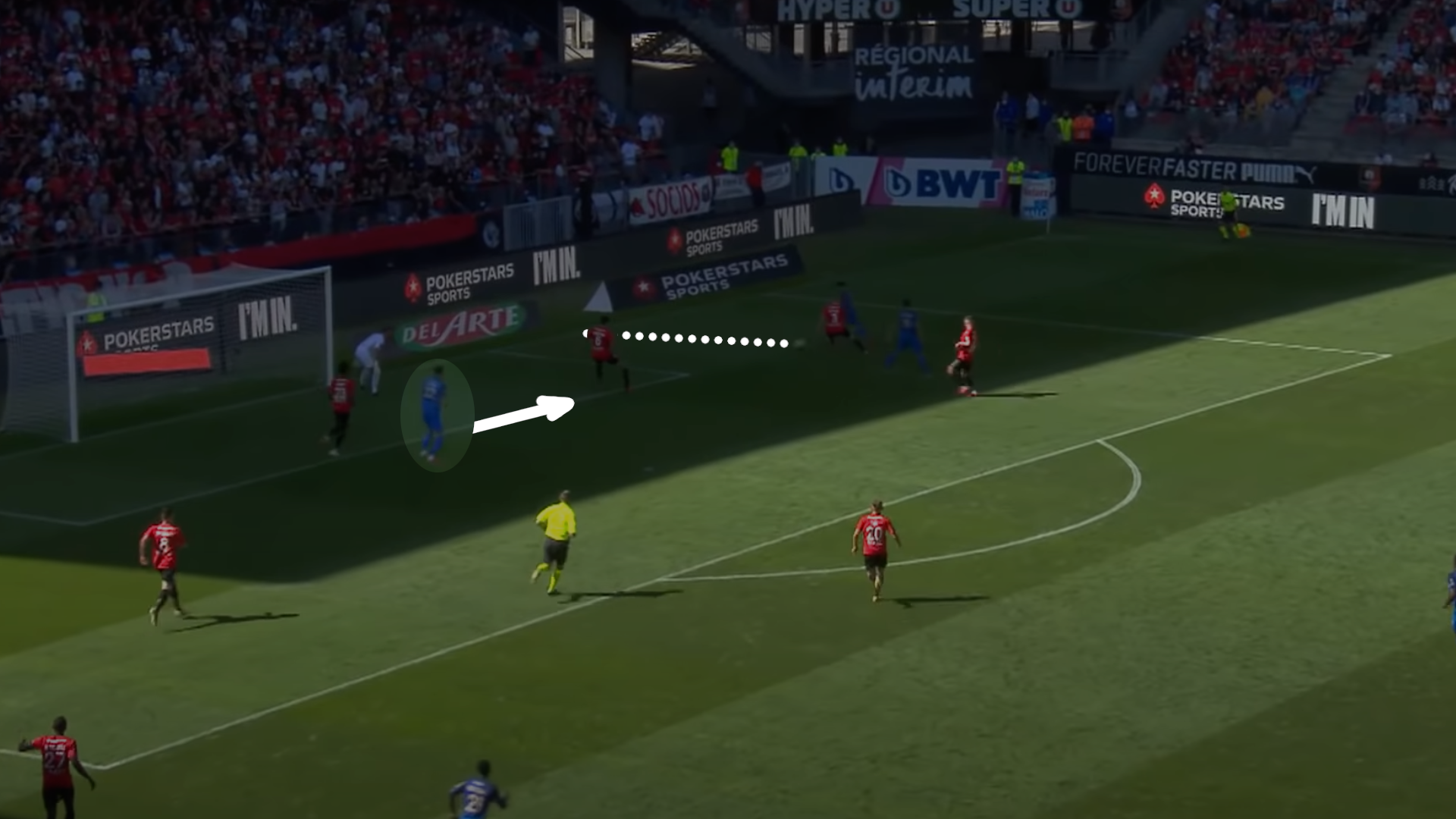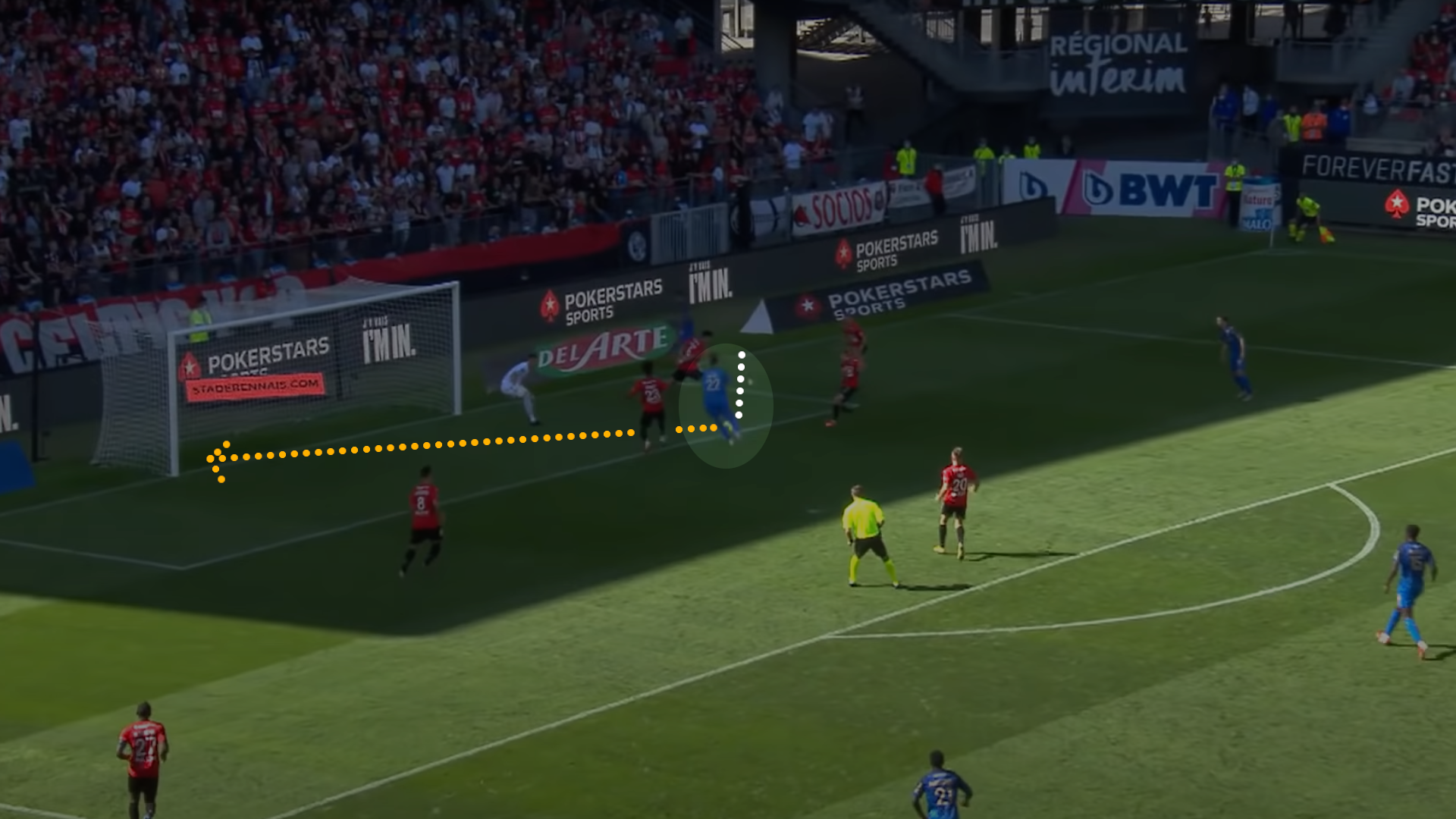 Sharp finishing has been ever-present in Ekitike's game, with many of his goals this season being one-touch strikes in and around the six-yard box. 90% of his shots have come inside the box, which bodes well for any future move to a side whose forwards have less space inside the box than Reims.
Those sides should also be encouraged by Ekitike's exemplary ball retention in tight spaces. When Lyon's Anthony Lopes spilled a long shot into the feet of Ekitike, he could have easily rushed his finish. Instead, Ekitike dummied Jason Denayer in an embarrassing fashion, giving himself a free goal to score into. It was a nice example of Ekitike's awareness and agility.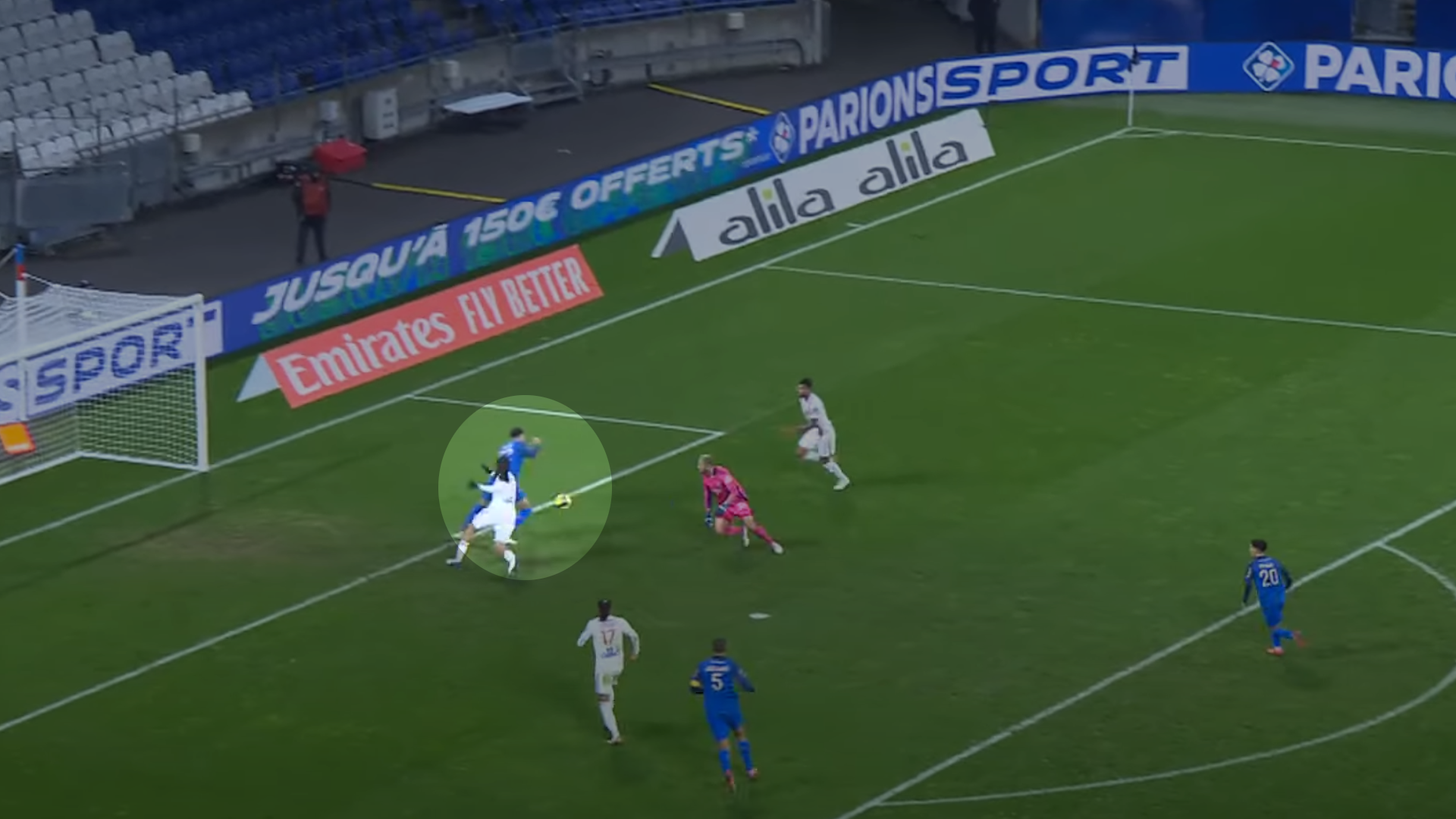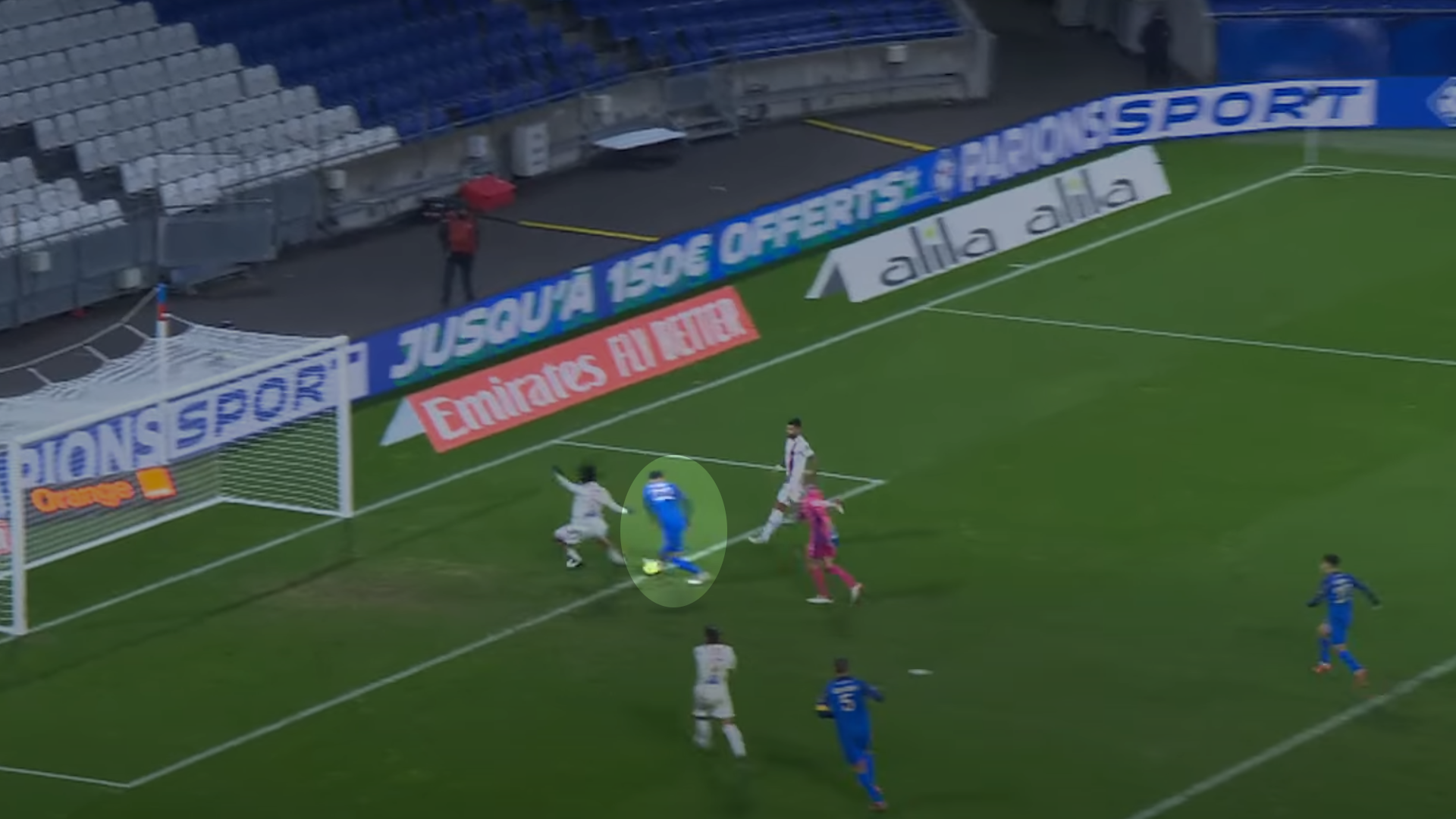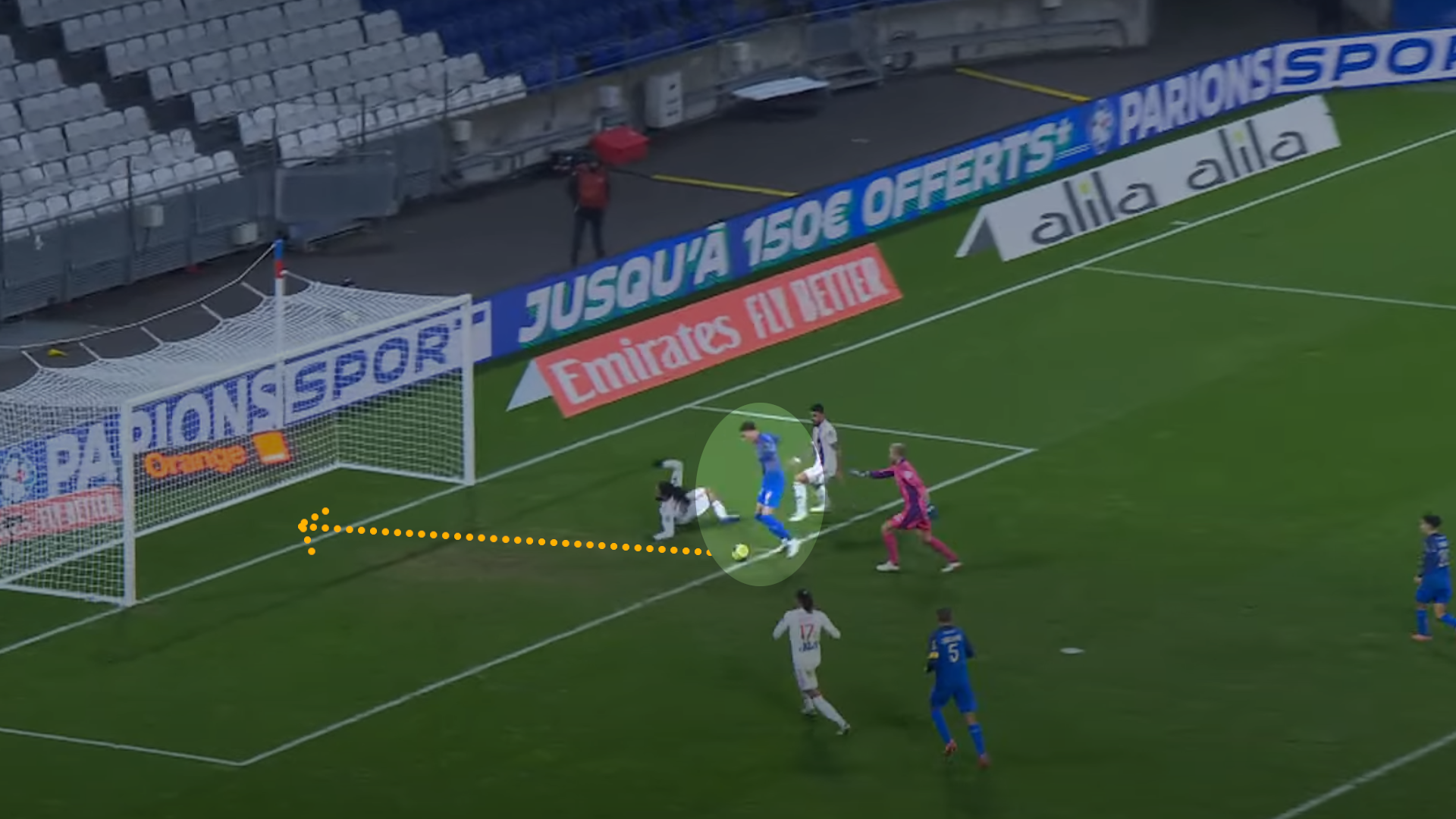 What Next for Ekitike and Reims?
With six goals and assists in his last eight games, Ekitke will now be tested in 2022 with repeating his form. The same goes for Reims. This side have lost just one of their last seven games and with the age profile of the team, Garcia's side should only get better.
Perhaps Reims fans will be hoping their starlet's form cools down. It's barely six months since Boulaye Dia moved to Villarreal. Replacing their top scorer two seasons in a row may be a task too large for a club whose record transfer fee is less than €5 million.
If Ekitike's form continues though, then this could be an extremely swift ascent to the top. Nearly everything the forward has done this season has been classy and impactful. Able to represent France and Cameroon, Didier Deschamps should be keeping closer tabs on a player who is yet to even play for the French U21s. 
By: Alex Barker / @EuroExpert_
Featured Image: @GabFoligno / FEP – Icon Sport