Pascal Groß – 'The German Adam Lallana'
After Brighton gained promotion to the Premier League in 2017/18, they duly splashed their newly earned cash, in a bid to consolidate their top-flight status. 15 players were signed throughout the course of the season, and the club broke their transfer record on four occasions. However, only one player remains from that cohort of arrivals, a £3 million signing from Germany, and 6 years after his arrival, Pascal Groß remains one of Brighton's most important players. 
It could be simply correlation or quite possibly causation, but since the German's arrival, Brighton have gone from strength to strength and are now firmly in the hunt for European football next season, a first for both player and club. 
Early Career
Groß, pronounced as 'Gross' in English, began his career at hometown club VfL Neckarau in Mannheim, South West Germany; under the tutelage of his father Stephan, who was an ex-player himself. Groß Jr later made the trip 20 miles east to Bundesliga club TSG 1899 Hoffenheim, signing as a U17 player and making his Bundesliga debut 2 years later. 
However, he soon found minutes harder to come by, as the club entered the most successful period in its history. Despite winning the U17 Bundesliga and scoring 26 goals with 7 assists in 60 odd games for the B team, he struggled to break through, as he made only 4 more senior appearances.
In search of first-team football, Groß made the tough decision to drop down to the second division, moving to the team where his father holds legend status, Karlsruher SC. But it was at Bavarian club, FC Ingolstadt where he made his mark, as he led the German minnows back to the Bundesliga. In his last season in Germany, Groß was unable to prevent Ingolstadt from relegation, but he continued to perform at an elite level, registering 4 goals and 10 assists in 33 league appearances as well as leading the Bundesliga in chance creation, laying on 95 chances. 
Move to Brighton
When Groß arrived on English shores, he was firmly an attacking midfielder and wore the coveted number 10 shirt in his final few seasons in Germany. Whilst he couldn't wrestle the shirt number from Israeli striker Tomer Hemed at Brighton, he certainly operated as a traditional 10, in his early Brighton career.
On his way to being named Brighton's Player of the Season, the German hit the ground running in his debut season in Falmer, where he played in the pocket, off of Glenn Murray. With 15 goal contributions for the season, including a memorable winner against Manchester United which helped Brighton avoid the dreaded drop to the Championship, the £3 million transfer fee was easily one of the buys of the 2017/18 season.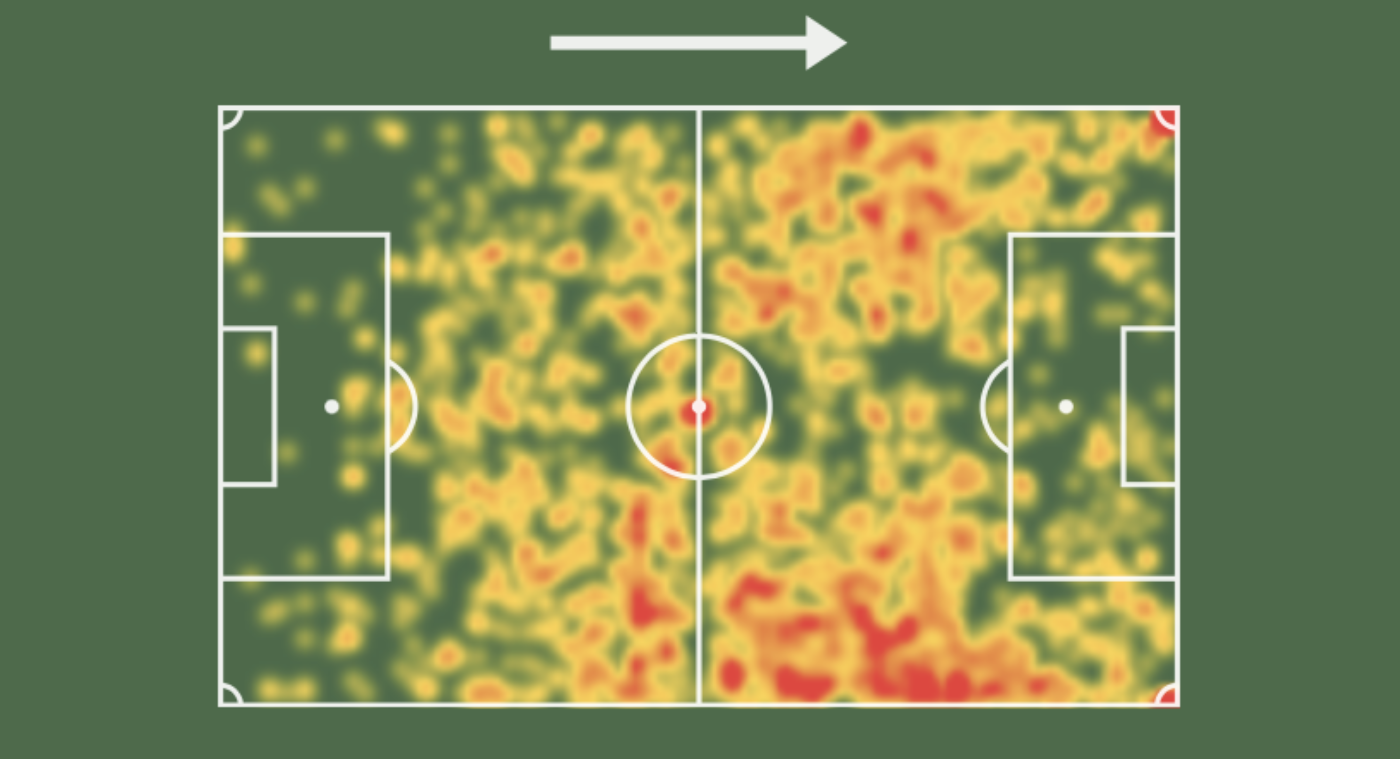 2017/18 Premier League heat map [SofaScore]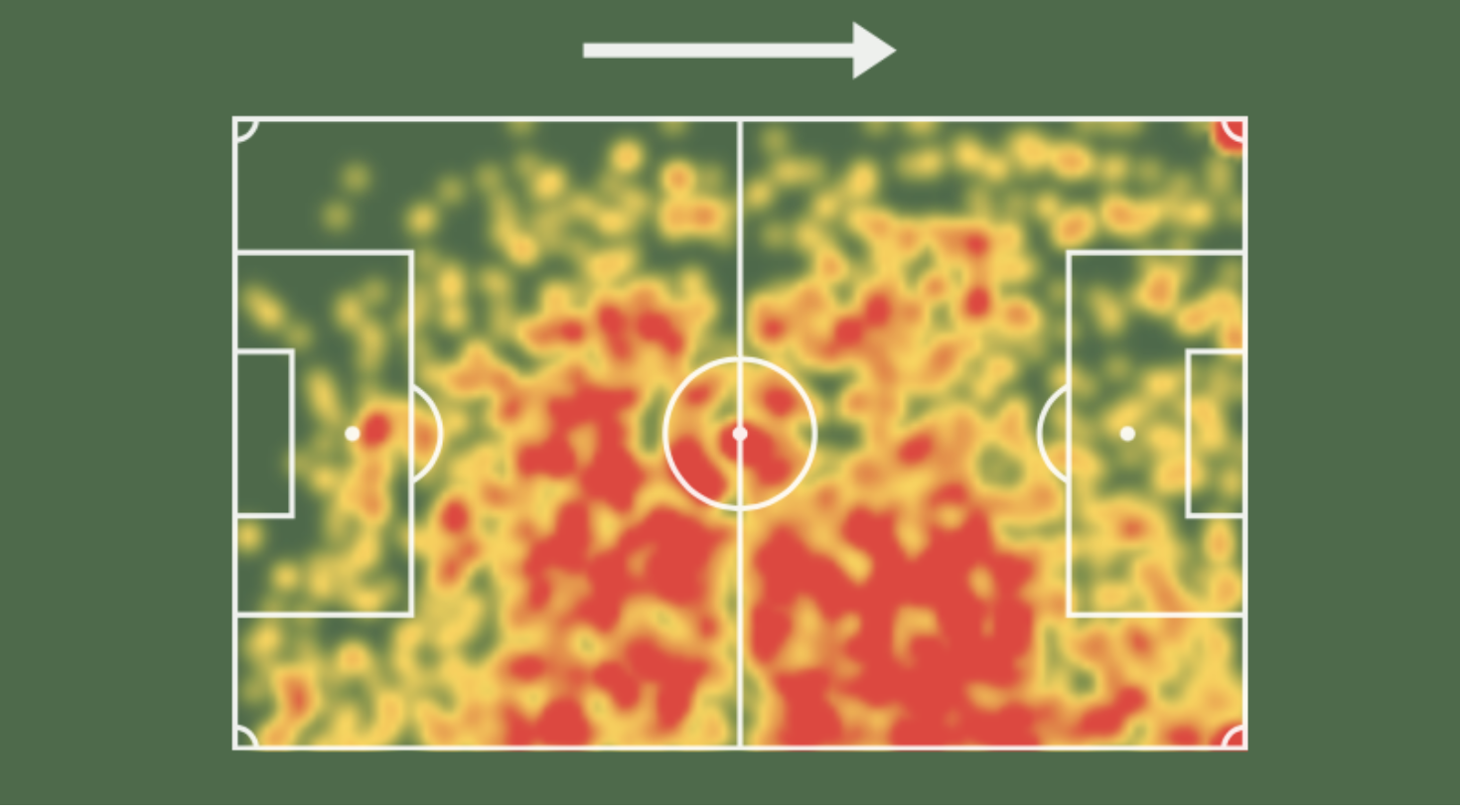 2022/23 Premier League heat map [SofaScore]
A key cog in the Brighton machine, Groß has adapted his game in recent years by dropping further back and orchestrating the game from deep. The versatility of Groß is one of the traits which make him so impressive, but possibly one of the main reasons he's so unappreciated. This season, Groß has played in a midfield double pivot as well as in the right back/wing-back role, and as the consummate professional he is, always puts a shift in wherever deployed.   
In the game of cat and mouse, versatile players are worth their weight in gold, invaluable to tacticians such as Roberto De Zerbi, quite literally the case for Groß as he enables coaches to tinker with their team mid-game and outwit their opponents. New Albion coach De Zerbi sang the praises of Groß, and his importance to the team last month in an interview with The Argus, proclaiming the German as "one of the best players I have had in my career. He is a fantastic player. He can play everywhere on the pitch."
Worth his weight in gold. 🏆😏 pic.twitter.com/7rzUCNhv9J

— Brighton & Hove Albion (@OfficialBHAFC) May 4, 2022
His versatility allows De Zerbi to tinker with his team mid-game if things are not working out, as evidence was evident in the recent win over Chelsea. Whilst 1-0 down, Brighton's defender Veltman was unable to carry on after an injury and instead of making a like-for-like sub, De Zerbi brought on an attacking player in Paraguayan teenage forward Julio Enciso, and shifted Groß to right back.
This worked like a charm, as Groß provided an excellent assist with his pinpoint delivery for the equaliser, with the 19-year-old scoring the winning goal with a wonder strike. The understanding between Groß and Solly March on the right-hand side is one of the reasons it works well, with the two regularly combining and creating overloads with their overlaps.
Playing Style
My good friend and lifelong Brighton supporter, Jon, described Groß as the 'German Adam Lallana', which is high praise indeed, but certainly warranted. The midfielder is very skilled on the ball, with his trademark Cruyff turn now a fan favourite at the Amex.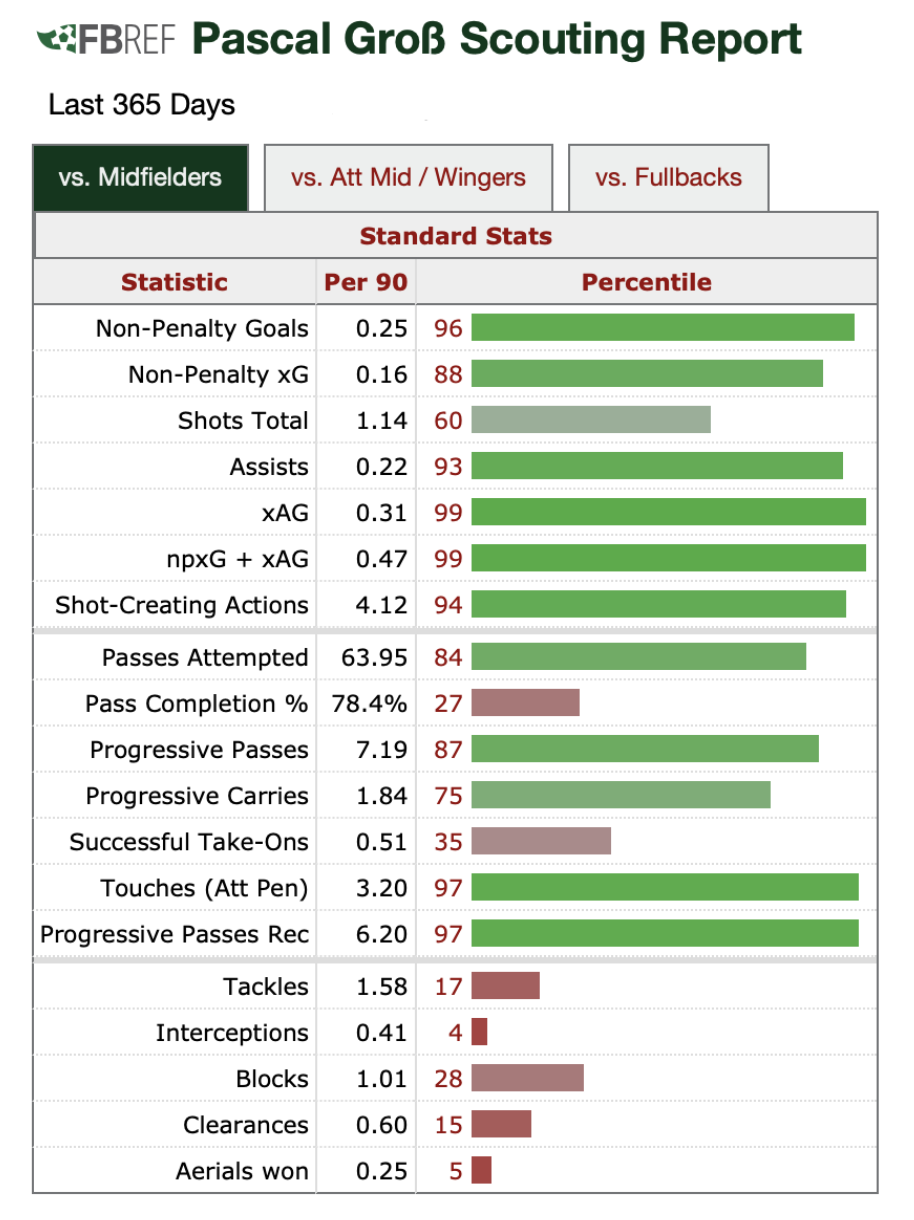 Photo: FBRef
Thomas Muller's nickname Raumdeuter – German for 'interpreter of space', is an apt description for Groß. He is always able to time his attacking runs to perfection, and a significant proportion of his goals are a result of being in the right time at the right place. Of course, it takes more than blind luck to arrive on the scene at just the right time, with the movement & awareness primarily down to instinct, developed through years of training. Ranking in the 96th percentile for non-penalty goals, he combines his great awareness of space, with his fantastic ball-striking ability to great effect.
As evidenced throughout his career, Pascal Groß is a chance creation machine and under new coach De Zerbi, he is back to his best this season. Always looking to create mini triangles and off-the-ball runs when looking to carve up an opening, Groß has created 13 big chances in the league this season and is averaging 2.2 key passes p90 (Sofascore), the highest since his debut season with Brighton when he played as the 10. 
In the final third, there are not many players I would rather have than the German midfielder. He ranks in the 99th percentile for expected assists (xAG), in the 98th percentile when this is combined with expected goals (npxG +xAG), and averages 4.12 shot-creating actions p90. Groß's vision and passing ability are elite, and when you combine his effectiveness with the array of passes in his arsenal, he is a defence's nightmare. His weight of pass is exceptional, with the receiving players not having to break a stride.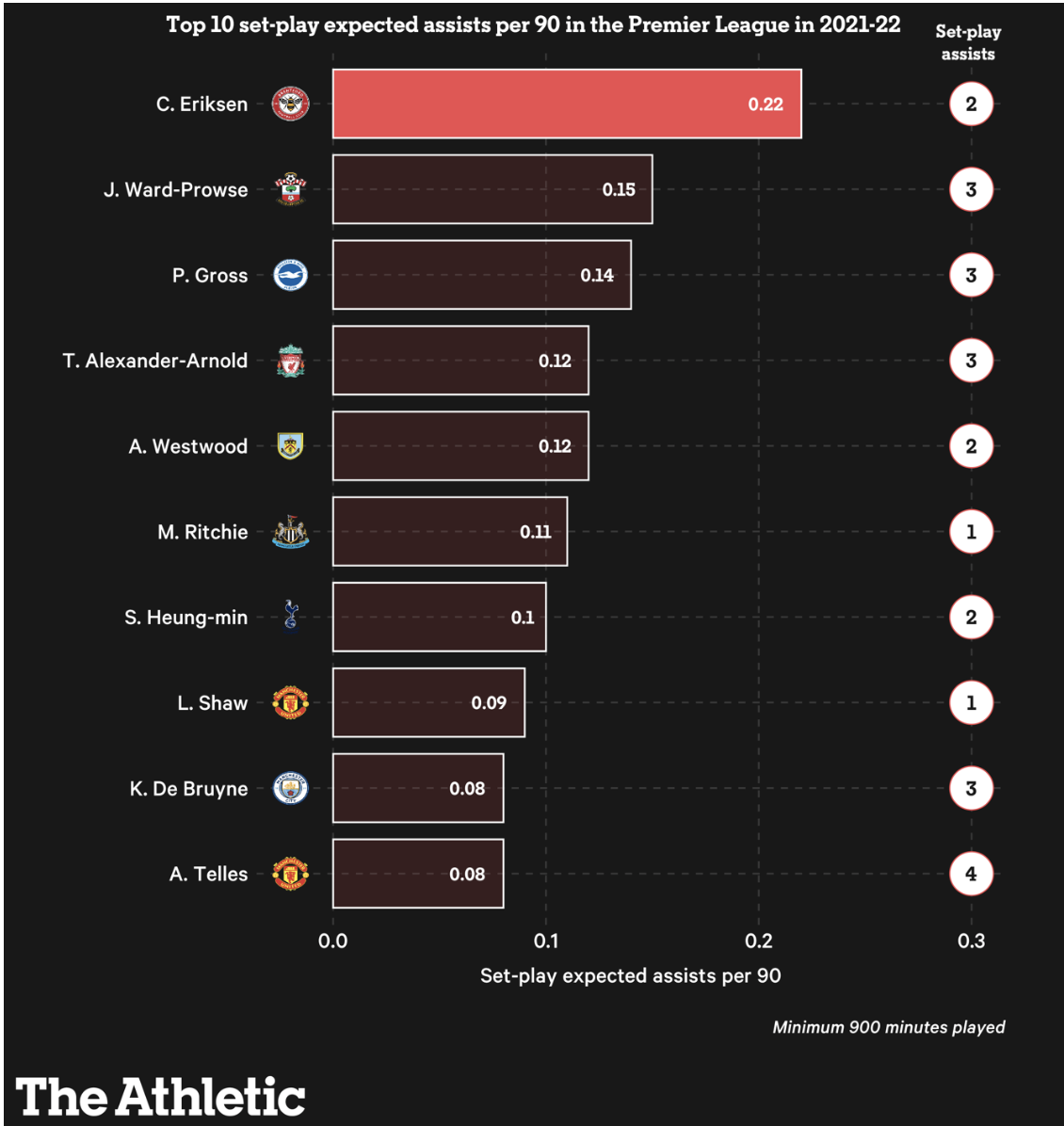 Photo: The Athletic
The below infographic highlights just how varied his game is, ranking highly for virtually all pass types, with Groß capable of teeing up his teammates with deft flick-ons or pinpoint deliveries. Naturally gifted with both feet as well, the German is an FPL enthusiast's dream, as he is the first choice on set-piece duties for his team, ranking 3rd for xAG from set-pieces last season.
Averaging 86% pass completion this season, the best of his league career (Infogol), Groß does seem to get better with age. He does rank very low for passes offside & blocked, but this is slightly misleading, as it doesn't factor in the volume of passes taken by Groß or his peers.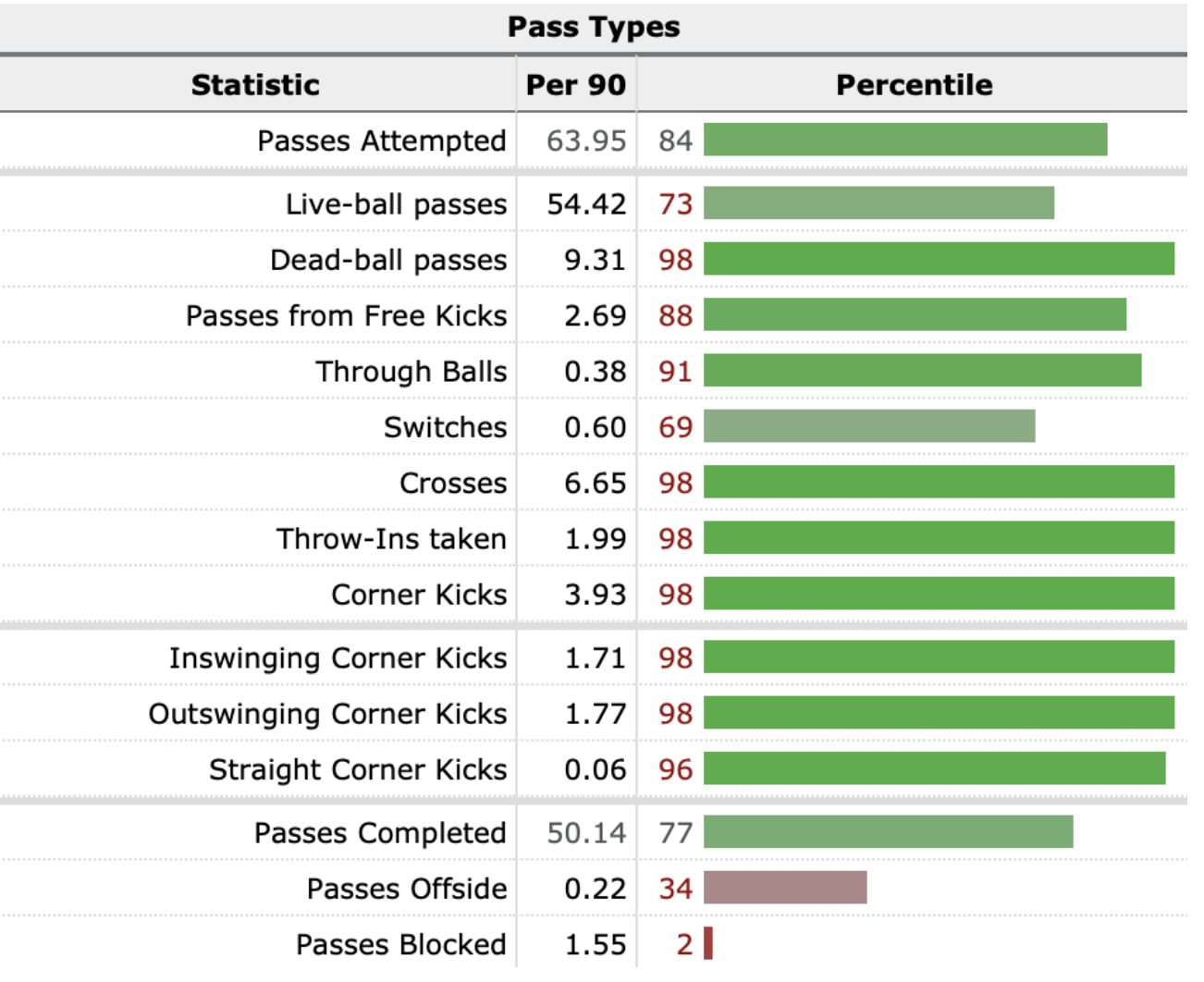 Photo: FBRef
Despite not being the captain, Groß is one of Brighton's leading figures. After academy graduates, Lewis Dunk & Tom McGill, and long-term player Solly March, Pascal Groß is Brighton's longest-serving first-team player, and he uses his experience to lead by example on the pitch. A resolute footballer, highlighted by his decision to drop down to 2. Bundesliga in search of first-team football, Groß described how he has used his critics as an 'incentive' to succeed, and how he 'worked out a lot about my will and ambition' in his early career (Hoffenheim's official website).
Although Pascal Groß is an accomplished midfielder and a key player for the Seagulls, like any player, he does have some weaknesses in his game. His lack of pace is one of his major deficiencies and he is oftentimes one of the slowest players on the field. Additionally, whilst Groß is a hard-working midfielder, he does rank low for most defensive stats, especially aerially. He is not known as being the most physically dominant player and can sometimes struggle against stronger opponents.
What makes it work is that Groß is aware of his shortcomings and adapts his game accordingly. With his lack of pace, Groß uses his speed of thought to play around this, regularly laying off the ball to a teammate when under pressure, with the German only getting dispossessed 0.63 times p90 (69% percentile) in the fast-paced Premier League.
If caught out, Groß is smart enough to give away a tactical foul to prevent a goal-scoring opportunity. Similarly, Groß uses his positional and tactical awareness when defending, positioning his body to win possession if he can't win the ball, but he successfully utilises his technical ability and speed of thought to compensate, only getting dispossessed 0.63 times p90 (69% percentile) in the fast-paced Premier League. 
Additionally, whilst Groß is a hard-working midfielder, he does rank low for most defensive stats, especially aerially. He is not known as being the most physically dominant player and can sometimes struggle against stronger opponents, but again this is seldom highlighted, as Groß uses his tactical IQ & positioning to outfox the opposition. 
It is worth noting that while these weaknesses are areas where Groß could improve, they do not detract significantly from his overall effectiveness on the pitch. Groß's strengths lie in his ability to read the game, find space, and pick out his teammates with accurate passes, always making the logical pass and never overplaying with the ball. What he offers offensively far outweighs his defensive shortcomings, with Groß being a net positive (I had to get one in!) for Brighton when he is on the pitch.
Conclusion

Groß might not be the flashiest player on the field, but his consistency and reliability make him a valuable asset to any team he plays for. There were murmurs he may leave Brighton at the end of last season, as his contract expired, however, Groß decided to extend his stay in Falmer for two more seasons.
He did express his desire to return to his homeland, not specifying if this could be in a playing capacity or not, so 2023/24 could potentially turn out to be a 'Last Dance' esque season for Groß, but if Brighton were to secure European football for next season, it would be a fitting end to the German's career at Brighton.
By: @079Ziz
Featured Image: @GabFoligno / @GabFoligno / David Horton – CameraSport