Pedro Neto: The Latest Portuguese Protégé Looking to Push Wolves to New Heights
As the Portuguese national team nears the post-Cristiano Ronaldo era, their recent stream of young, vibrant attacking talent has reshaped a once spine-chilling prospect into a free-flowing, seamless transition in the wake of the inevitable absence of their great talisman. 
From João Félix and Diogo Jota to Bernardo Silva and Bruno Fernandes, the Seleção possess a replenished repertoire of attacking threat that has seen them re-emerge as a formidable force of international football. Their skill and flair – innately untamed and ruthlessly refined in equal measure – has been celebrated by some of football's biggest clubs and savoured on the sport's biggest stages. 
In Pedro Neto, Portugal have another of those prospering sparks with the ambition and the ability to follow in their footsteps. At 20 years old, the boy brought through the ranks at SC Braga has stormed to Premier League stardom after a subdued spell in Serie A with Lazio. 
Having entered Braga's youth system at the age of 13, Neto ascended through the ranks alongside the likes of Francisco Trincão and David Carmo before making his professional debut for Braga B in 2017. This appearance in the second tier of Portuguese football was followed, one week later, by a Primeira Liga debut in a 4-0 victory over Nacional, a game in which he scored just nine minutes after coming on.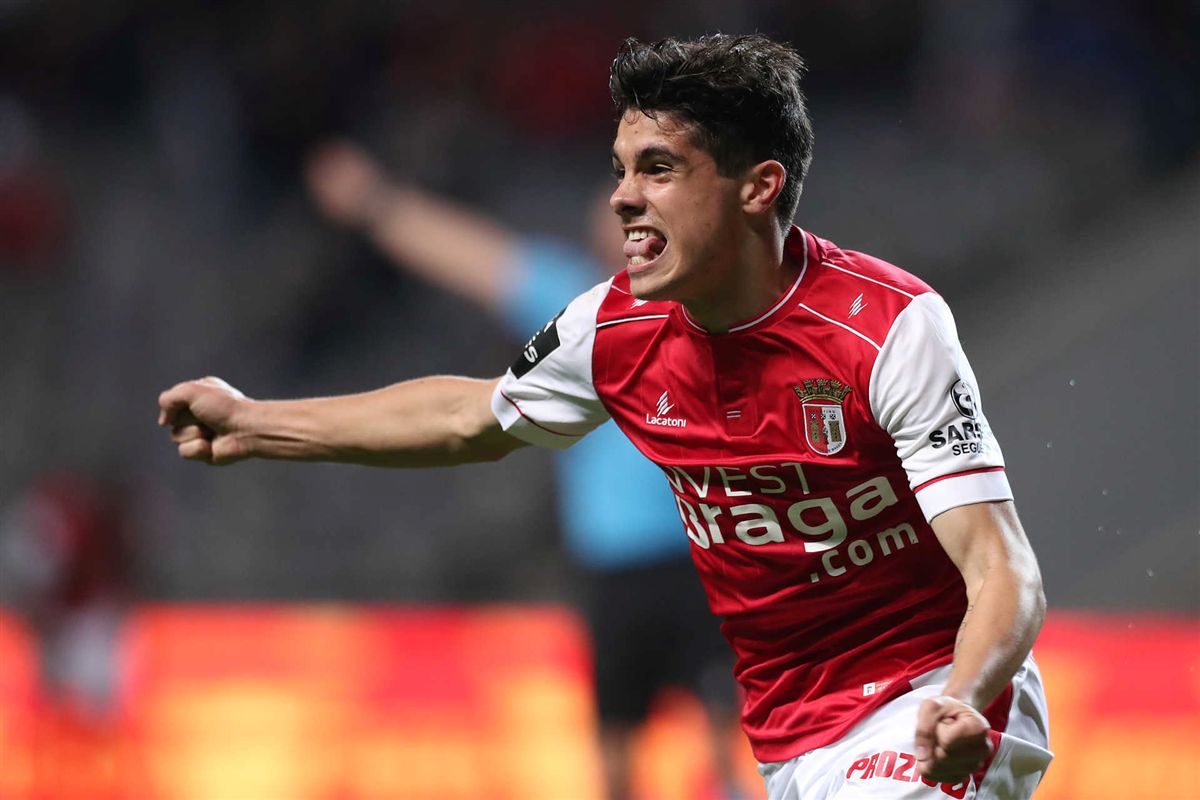 Photo: Miguel Pereira/Global Imagens
As has been the case from then on when given ample opportunity, the forward was fazed by nothing, not even severe lack of game time in Italy that ensued. The Biancocelesti signed both Neto and teammate Bruno Jordão on two-year loan deals in August 2017 and were obliged to buy them for an overall fee of 26 million euros last summer, despite the pair combining for just 130 minutes on the pitch.
Their neglect of sorts was of no hindrance to Neto's progression, though, as Wolves swooped in to pad their Portuguese presence. In fact, as testament to his mentality and confidence when it was truly tested, Neto told Sky Sports: "I still improved in Italy. I learned a lot." That learning curve, at a stagnant stage of his development that could easily have shattered his self-belief, has proved pivotal ever since in England. 
Heading into the 2020/21 season, the creative onus was expected with Raúl Jiménez and Adama Traoré, who excelled in tandem throughout another impressive campaign that saw Wolves claim their second straight seventh placed finish. Despite the sale of the third of that terrifying trifecta, Diogo Jota, in September, Neto was already progressing on a natural path into the starting eleven, having made 44 appearances in all competitions during the previous campaign. 
His features in the first team – though frequently from the bench – showcased his fearlessness in attacking areas, and whilst he doesn't possess the physique of Traoré, it is clear he has drawn inspiration from the Spaniard's explosive style. 
For large parts of last season, there was a lot to be admired about Traoré, with his frightening runs forward finally been rationalised with a consistent end product. However, with the Spain international having failed to register a goal or an assist in his last 22 Premier League matches, partnered with the absence of their Mexican goal machine, Wolves have found salvation in the recent rise of Neto, yet another of their beguiling Portuguese protégés. 
So far this campaign, Nuno Espírito Santo's men have netted just 18 times in 17 matches, and whilst there's no doubt Wolves are dearly missing a focal point up front, their stagnant scoring form does nothing to blight Neto's shine. 
His physicality may not be his strongest attribute, but at 20 years of age, he has a great understanding of this, and opts to penetrate pockets of space and make his key final third impact with intelligent movement and quick interchanges. When Wolves break forward, he will drift out wide if he is central or vice versa to manufacture space for his team and draw defenders out of position.
What is more, he is well aware of the quality Rúben Neves and João Moutinho possess in the middle third, coming to life when the duo occupies possession, offering himself in between the lines before spinning and embarking on electric surges forward, knowing that the service will be pinpoint. If the numerical advantages aren't there in attacking areas, Neto will still look to make things happen as he constantly yearns to make a positive impact when receiving possession in the final third.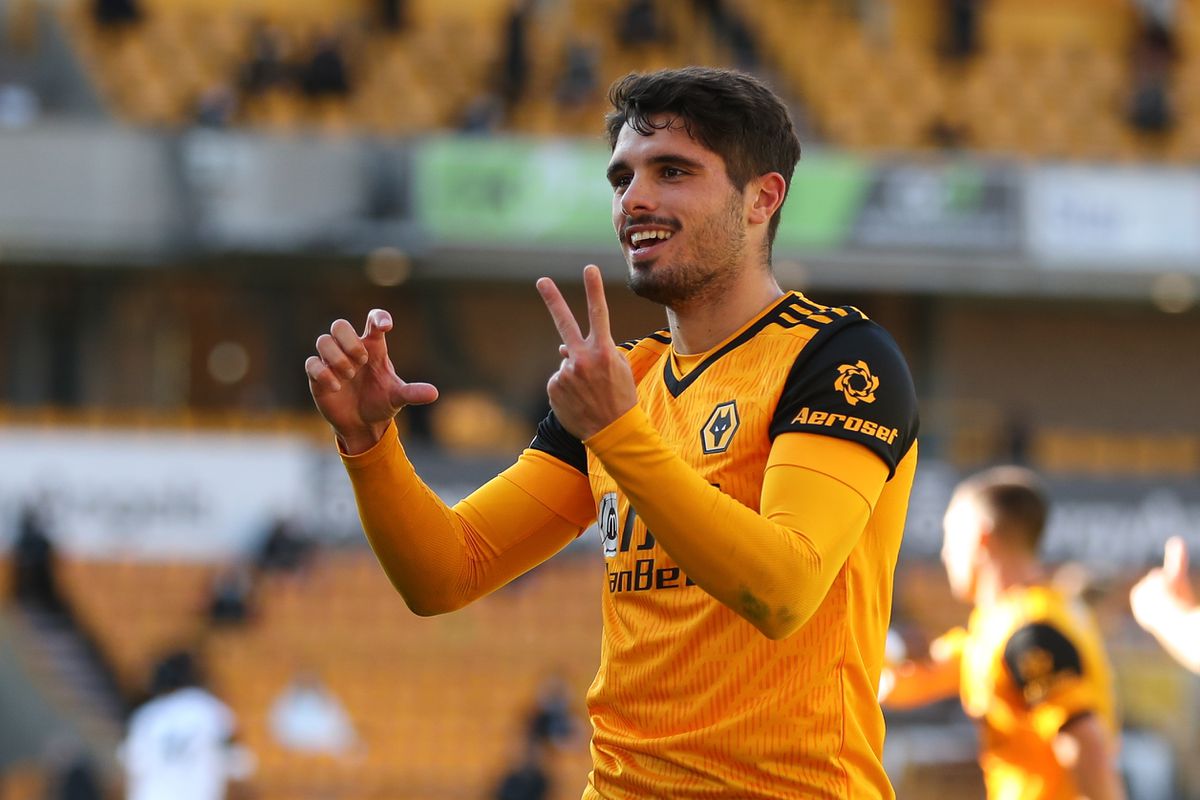 Photo: AMA
Under the pressure of multiple defenders, he finds the channel in which to exploit and eats up the ground and the opposing defenders when running with the ball before waiting until a player commits or backs off to make his decision. It is then – in those areas where end product is key, where wingers with such an injection of pace often fail to deliver – when the youngster really sets himself apart from the likes of Traoré.
At great speed, he keeps a composed head, engaging in tight one-two combinations or beating his man one-on-one with ease before lifting his head and, more often than not, making the correct decision when it matters. He only needs to conjure up half a yard of space in and around the penalty area, or even down a blind alley on the byline to produce a dangerous cross, a precise pullback, or even a searing strike towards goal – and he has all of those three of the highest order in his arsenal.
His penetrative passing ability in the opposition territory is also evident when it comes to the stats, Neto has executed the most key passes (28 – 1.9p90) and final third passes (179 – 11.8p90) of any Wolves player. On top of that, he has also completed the fifth most crosses of any Premier League player (26 – 1.7p90). In terms of players under the age of 23 in England's top flight, the winger places second for key passes, fifth for final third passes, and first for crosses completed.
Neto's acute agility, electric acceleration over short distances and positional intelligence of a man twice his age causes continuous headache for opposing players, whether they are scrambling in his slipstream as he sprints clear or rushing to release the ball as he bears down on them menacingly.
This season, he has made 24 interceptions (1.6p90), more than double the amount of any other forward in the league, teammate Daniel Podence being his closest contender with 10. Furthermore, he has won the second most fouls of any Wolves player (26), behind only Traoré.
Heading into a crucial transfer window, there is no doubt Nuno will be in the market for a centre forward. Whether they choose to sign a traditional target man or a more sprightly spearhead, Wolves have a quite frightening supply line from almost every angle. In the guaranteed distribution of devastating nature from Neves and Moutinho, and the beast yet to be unleashed this term in Traoré, the potential to ascend towards the top eight is certainly possible.
In Pedro Neto and all the unique qualities he offers, however, they have the capacity to climb into the highest calibre of both domestic and European football. 
By: Brad Jones
Featured Image: Juan Castro / Matthew Ashton – AMA – Getty Images