SC Braga – Building for a Title Challenge and a Brighter Future
When football fans from abroad think of Portugal's Primeira Liga, it's pretty clear that FC Porto, Benfica and Sporting Lisbon are the three main team names that spring to mind for many.
That's completely understandable when you consider the fact that between them, the three Portuguese giants have won a stunning 84 out of the 86 top-flight titles available since the league's formation in 1934, Belenenses and Boavista the only other winners.
But if you delve a little deeper into the action, you'll come across a team from the very northernmost part of the country, SC Braga, who have big ambitions to challenge for their first Primeira Liga title. 
Photo: SC Braga
Despite never winning the Portuguese top-flight, SC Braga still possess a long and storied history, winning both the Taça de Portugal and Taça da Liga cup competitions on two occasions in their 99-year existence to date. Turning 100 years old in 2021, the northern Portuguese outfit have in recent years really started to push on as a club.
Regularly challenging Sporting for the 'best-of-the-rest' nickname each season, Os Arcebispos impressively finished third this campaign despite the commotion of several managers taking charge. Now making consistent appearances in Europe, featuring in the last five Europa League campaigns, Braga are beginning to close the colossal gap to the top two in Liga NOS.
Braga's rise over the last 20 years has been steady but well managed off the pitch. Since the 2004-05 season, Braga have only finished outside the top five on two occasions and have played in Europe during all but one campaign. But despite their recent push towards the top of the table, this is a club that has experienced highs multiple times before in their history.
Their maiden voyage into European football came as early as 1979 when they reached the second round of the UEFA Cup before being knocked out by English side; West Bromwich Albion. In fact Braga have won a European competition before, the 2008-09 UEFA Intertoto Cup and in 2010-11 reached the Europa League final where they were narrowly beaten by rivals FC Porto. 
As mentioned before, domestically the club have now become a mainstay in the top five spots of the Portuguese Primeira league. Away from the league, Braga now also regularly feature in the later stages of the both Portuguese cup competitions, winning the Taça de Portugal most recently during the 2015-16 season and the Taça da Liga most recently last season. 
Photo: AFP
The club's strategic recruitment and use of youth academy graduates in recent years has offered a stable building block for on-field successes. The plan for Braga is to buy low and sell high, like most other mid-level European clubs, and due to that there's hardly ever any risk involved with their incoming transfers.
In terms of scouting the club often looks across to South America for stand-out, off the radar talent but also thrives upon buying other smaller Portuguese clubs best young talent. Over recent years, Braga have brought in domestic talent from Tondela, Gil Vicente and Belenenses amongst other Portuguese sides, which not only strengthens them on the pitch but further weakens teams looking to challenge into the top five of the Liga NOS table. 
When you delve deeper into the numbers in regard to transfers, it makes very good reading for Braga over the past six years. In fact, since the 2015-16 season the club has raised their overall balance by a staggering £128.6 million.
That figure only eludes to transfer business as well, it does not include any prize money the club has won between now and then and considering Braga have been in the last five Europa League campaigns, it's easy to assume that the club's income over that time will be even higher. 
When you access the list of players Braga have bought during the past ten seasons, it really highlights just how strong the club's recruitment and scouting system is. Wolves defender Willy Boly, Lazio's centre back Wallace, Nice's midfielder Danilo, Lille's box-to-box midfielder Xeka, Sporting's Rodrigo Battaglia and Levante's Nikola Vukčević were all brought to the club for very small fees and flipped for large profit over a few seasons.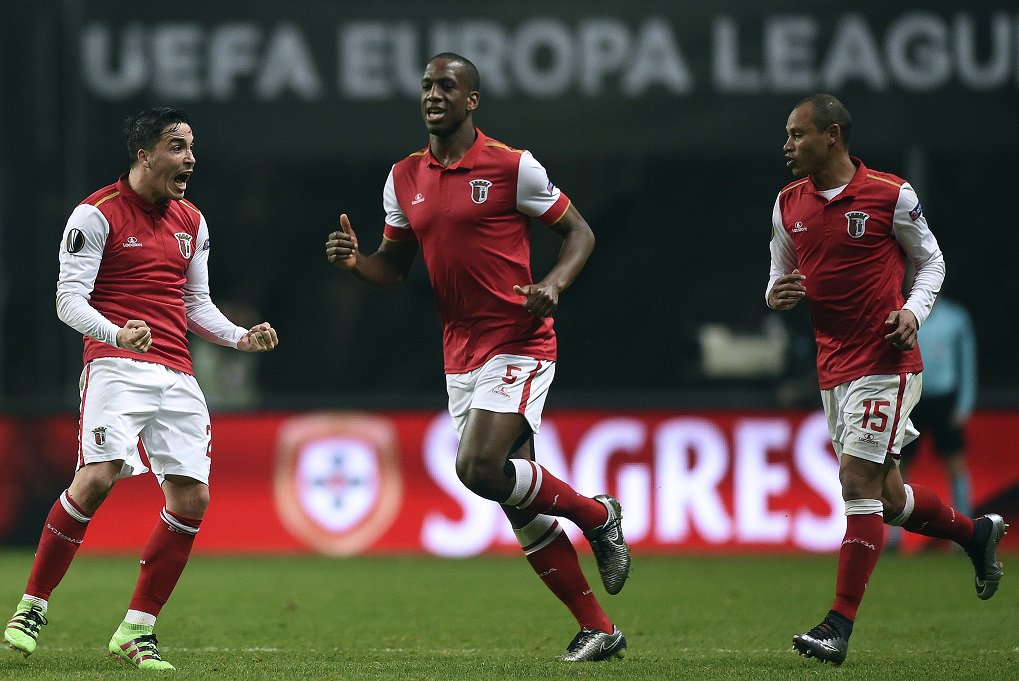 Photo: Getty
Alright, maybe these aren't the biggest names in the football world but when you're a smaller European club you have to operate in your means. Xeka for instance was picked up by Braga on a free transfer from mid-table Paços de Ferreira where he was unfavoured and in four years was sold to Lille for £4.5 million.
Braga also flipped current Wolves'centre back Willy Boly after signing him on a free from Auxerre in 2014, to Porto two years later for just under £6 million. These aren't one off lucky deals as well, it's a constant trend and it proves that Braga's backroom set-up is one of the best in the business, especially at a lower level.
Other players that are brought to the club for a small fee and aren't sold for profit usually stay with the club for a long duration of time. Goalkeeper Matheus, bought in 2014 from the Brazilian second division, joined for £2 million which would be considered a big deal for the Portuguese side however due to their extensive scouting of him, six years later he's made 158 appearances for Os Arcebispos.
Braga as a club has a real family feel to it. This family feel extends from the terraces and into the dressing room where these longer termed players take centre stage. The appointment of new manager Carlos Carvalhal should hopefully also push SC Braga further up the standings. The Braga native who was previously at the club as a player and as manager in 2006, has built up quite the reputation in recent seasons with stints at Besiktas, Swansea and Swansea.
Last season, Carvalhal took Portuguese side Rio Ave to Europa League qualification, delivering way above pre-season expectations and objectives. It's the latest acquisition in a long line for Braga that directly weakens their opponents domestically.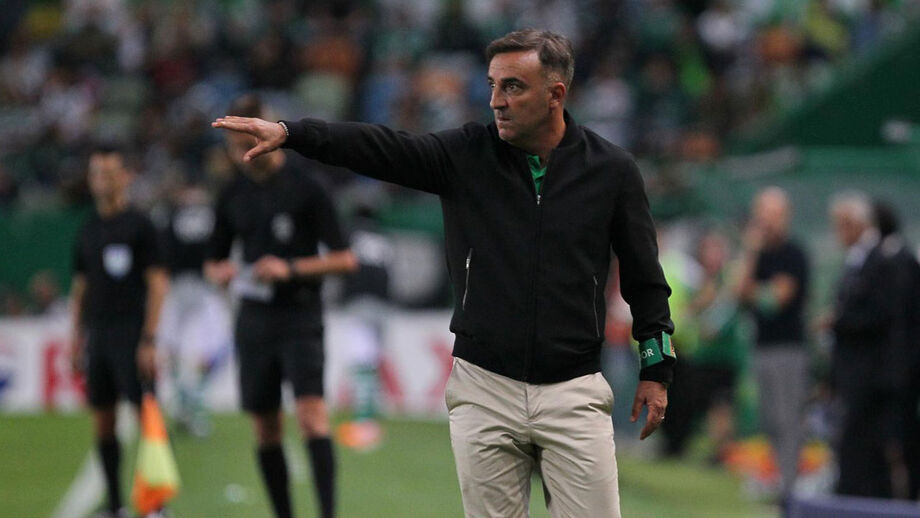 Photo: Dave Cabral Santos
As well as their recruitment though, SC Braga have built one of Europe's best emerging youth academies. In recent years, the club's academy has churned out some top Portuguese talent including the likes of Benfica's Pizzi, Monaco winger Gil Dias and Wolves forward Pedro Neto, and going further back was the starting point for former Benfica goalkeeper Quim and Chelsea midfielder Tiago.
But Braga's brightest talent truly came to the floor this season and has already joined Barcelona for a fee of around €30 million, Francisco Trincão.
SC Braga's president, António Salvador, has previously warned rival clubs that Trincão would "define a decade" in football and there's already being early reports that he could be the man tasked with filling the Messi-shaped hole the Spanish giants will be left with in a few years' time.
With a contractual release fee of €500 million in his new Barca contract, it's clear to see that the Catalans view him as having a big future at the Nou Camp and if you look at his career so far, it's clear to see why. This season Trincão has 8 goals and 8 assists through 27 Liga NOS matches, helping his team to edge out Sporting and take third position in the standings.
As a left-footed right winger, the pacey Portguese U21 international has the ability to either bring the ball inside or pass the opposing full-back down the by-line giving him an air of unpredictability that most defenders couldn't cope with in the Primeira Liga. With his flexibility to also play out on the left or through the middle behind the main striker, usually Paulinho, this season Trincão grew into one of Braga's most dependably performers. 
Photo: Getty
The deal to take Trincão to the Nou Camp has also paved the way for Spanish U21 international Abel Ruiz to make his loan deal with Braga a permanent transfer. With a lack of overall playing time in the first team last season with Braga and a rumoured fee of around £7 million, this transfer could be seen as a risk for Braga but given their track record of successful transfers in recent times, supporters shouldn't be too worried about the future outcome. 
As well as Trincão, the Braga academy has a whole host of talented young players beginning to make their way into the professional game. This season defenders Pedro Amador and David Carmo have enjoyed breaks into the first team whilst fellow youth product Xadas should feature again next term after a solid loan spell with Maritimo this season.
The club also boasts many other future first team stars in both the Braga B and U19 squad. 21-year-old forward Elias could make the switch from Braga B to the first team squad next season whilst 17-year-old central midfielder Berna, who captains the U19 side, looks a very promising prospect. Braga could have potentially picked up another coup this season as well with the signing of 18-year-old Jean-Baptiste Gorby from French side FC Nantes. 
The system in place within Braga's youth academy is not too dissimilar to others across Europe. The club has its own adopted style of play and will only recruit both players and managers that fit that system, it's something that is not up for debate.
From the U13 team to the U21 side, every Braga youth team follows the same philosophy and each training session is very similar in terms of both dynamics and organisation. It's a plan that eases the transition for players between age groups as there is little to learn tactically and thus the players main focus is to simply improve with the ball at their feet.
Each Braga youth player is individually assessed regularly and has plans drawn up by their coaches to target specific priorities in their play. At Braga, a player's position is also not important at an early age. A players's on-field position will be chosen based on the skills of the individual growing up, at first the overall technique of a player and the youngsters intelligence of the game are the only two priorities for the youth academies coaching staff.
Photo: European Football Academy
Former Braga Assistant Academy Director Hugo Vicente says from an early age, players should have fun at training and should have very few challenges to think about. As players get older, training is adapted by coaches to then become more goal orientated and more advanced off the ball.
By the later age groups in the academy, under 14 level and older, more focus is then put on the understanding of the overall game as well as the style of play that Braga want to adopt on the field. "Regardless of the age group, we always play to win," Vicente states, "but we don't want to win at all costs." 
It's this simple philosophy that has driven Braga's youth academy forward over the past ten years and with more potential first-team stars currently working hard in the club's development system, Braga could soon possess one of Portugal's most prestigious academies.
Couple this with the club's sensible yet still exciting transfer model, and their success to date with finding hidden gems where others don't tend to look, and you can start to see why many are tipping Os Arcebispos to close the gap to giants FC Porto and Benfica over the coming years. 
By: Nathan Evans
Featured Image: @GabFoligno