Player Analysis: Mathys Tel
Stade Rennais have yet again produced another potential star in the name of Mathys Tel who has recently made his big move at just 17 to Bayern Munich for around €28 million. Over the past few years, Rennes have also produced the likes of Eduardo Camavinga who also went for a big fee to one of the giants in Europe (Real Madrid). 
Bayern Munich Julian Nagelsmann is a huge admirer of Tel and was quoted saying "One day, he could be one of the best forwards and I have the vision that he can score 40 goals at some point of his career". 
Biography:
Name: Mathys Tel
Age: 17
Height: 183cm
Nationality: French
The Meteoric Rise
As a youngster, Tel played for local clubs such as Villers Le Bel, Paris FC, Montrouge FC & at the French elite football academy "Clairefontaine". At the age of 15, Rennes identified him and signed up the young talent in 2020. Mathys made his debut in August 2021, becoming the youngest player to make an appearance for Rennes, even though it was only for a few minutes.
Matthijs de Ligt: The Emergence of Bayern Munich's New Defensive Rock
At the national team youth level, he has also been involved and this summer led the French U17 s to lift the European Championship cup. In the tournament, he scored 3 goals and 1 assist, where he was one of the star players on display. 
Ahead of his move to Bayern, people are already comparing the young man to Mbappe. This is due to how he has made a big move at a young age, as well as being quick and a good dribbler. Also, at just 15, he made an appearance in the UEFA Youth League, where he was impressing at such a young age.
In terms of his playing career at Rennais, he mainly featured in the B team which are in the 3rd division. He featured for only 49 minutes in total over several appearances however, in the B team he made more of an impact by scoring 6 goals in 6 appearances. 
Tel's In-game Footage
In this section, I have provided some in-game footage that will help build more of a picture of what a talent the French forward really is.
Composure
In this clip, Tel is demonstrating calmness and great composure at such a young age by slotting the ball in the back of the net from outside the box.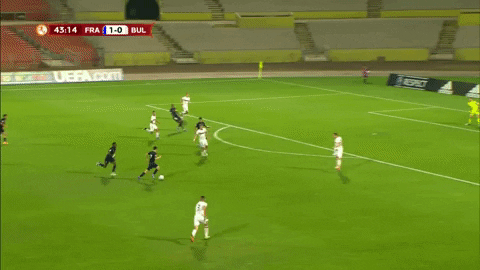 Link-up Play
Here, we can see how Mathys shows great intelligence by finding his teammate to put him clear through on goal. We can also see that he is not afraid to try something outside of the ordinary in the game, which is great to see.
1V1 Situations
This time, we can see that Tel is confident to take on the opposition and shows great skill to get past his man before putting a low cross into the box.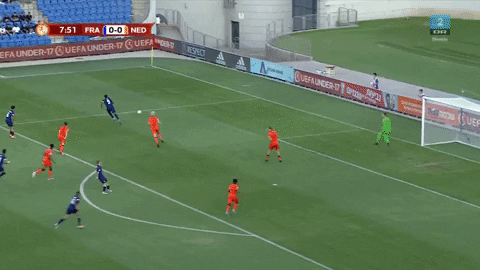 Mbappe Similarities
In this clip, we can see the young man is driven in getting past 2 defenders and goes through on goal. This is the type of attacking work that we have seen Kylian Mbappe does at times, in terms of using his raw pace to take on his man.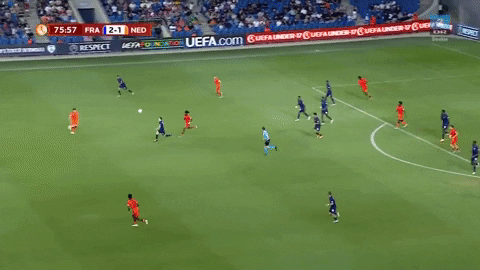 Shooting
In this final clip, here we can see that Tel has the confidence to take a shot from far. We have originally seen that he was successful in doing this and it appears that this is a common theme in his style of play.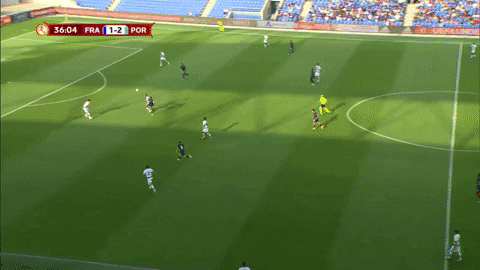 Conclusion
Bayern has certainly picked up a very bright talent who could go a long way in the game. It will be interesting to see how much first-team involvement Mathys Tel is given, especially so young and at a side such as Bayern. 
With Robert Lewandowski leaving the club, there is now a gap for someone to take over the reins. Short term, I don't think he will be a direct replacement as he is so young and not as experienced however, long-term wise, he could for sure have a great chance.
Do not be surprised if this name becomes more of a household name in years to come, he seems like a player who has the potential to become a superstar for sure. I personally feel that Tel has made the right call in going to Germany to further develop his game. I do hope that he is not a young player who has a big price tag for his age and then we don't hear about him again. 
By: Dhillon Gill / @_iamdhillon
Featured Image: @GabFoligno / James Williamson – AMA / Getty Images