Player Analysis: Mostafa Mohamed
Given the fanfare around Mesut Özil's move from Arsenal to Fenerbahçe, you could be forgiven for missing a 23-year-old Egyptian joining Galatasaray on loan from Zamalek. Fast forward to today though, and Mostafa Mohamed already looks Süper Lig's best January addition. He has scored six goals in seven games. Not that he intended to.
Mohamed actually rejected Galatasaray a few weeks before signing, favouring a move to Saint-Étienne. Negotiations were progressing well until the French club's president Roland Romeyer claimed certain Egyptian officials were trying to personally gain from the deal.
Immediately Zamalek stopped all contact to "preserve their dignity." Mohamed said he did not wish to play for someone that disrespected his boyhood club. A public apology from Saint-Étienne did nothing to defuse the situation, with ASSE accused of blackmail after Romeyer threatened to publicly release the names.
Against that backdrop, Mohamed was omitted from several Zamalek matchday squads and branded as trying to force a move. All of this drama ultimately played into Galatasaray's hands, allowing them to re-enter the race and get their man.
In profile, Mohamed has several traits of a traditional number nine. Standing at just over six-foot-tall, the Egyptian is a strong, powerful centre forward who is extremely dangerous in the air. He also possesses a phenomenally powerful shot and since arriving in Turkey has relentlessly pressed from the front. Little wonder they call him the anaconda.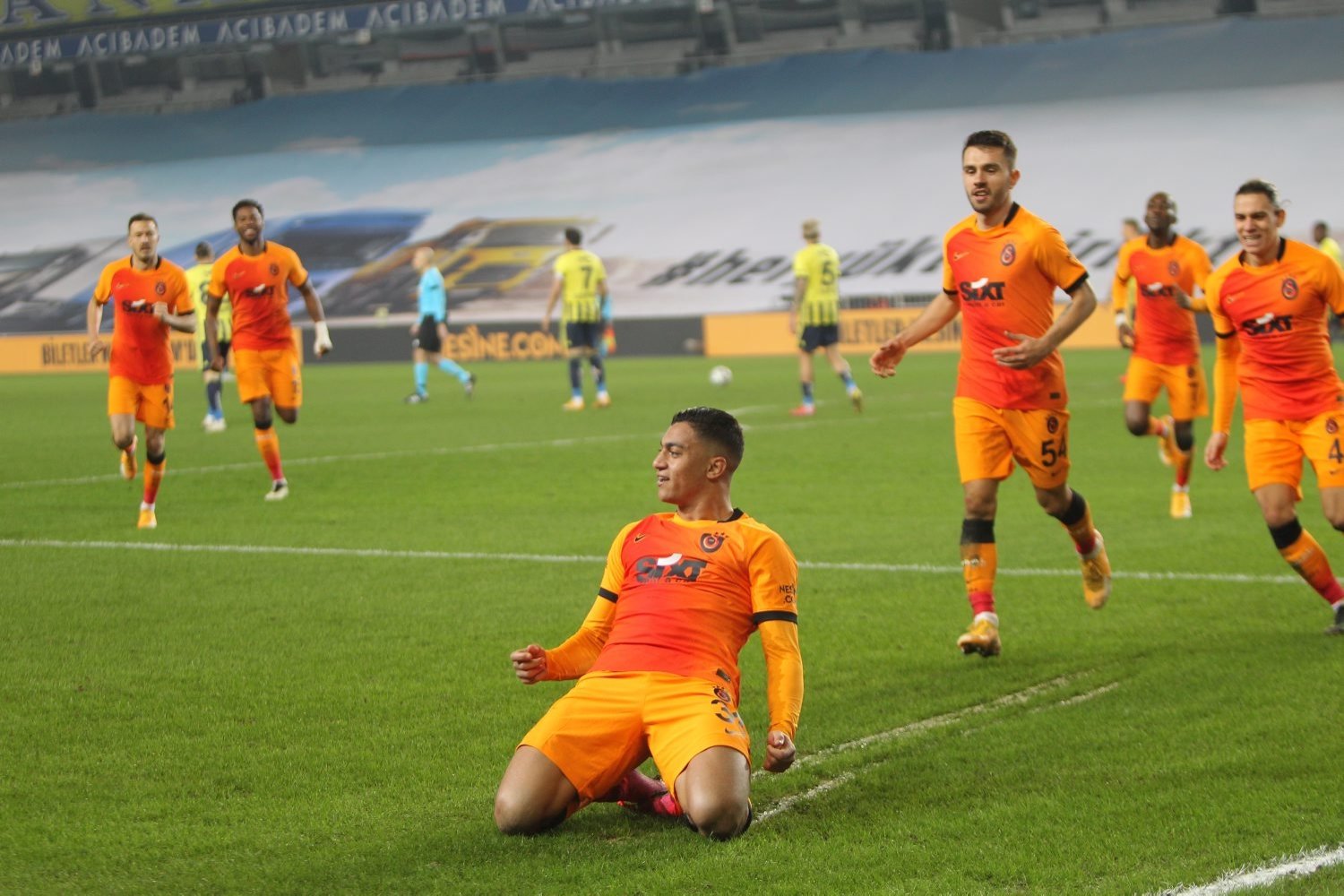 Photo: DHA Photo
Born in November 1997 in Giza, home of the Great Pyramid, it has ironically taken a while for Mohamed to reach the top. He had to make do with being loaned out to El Dakhleya, Tanta and Tala'ea El Gaish in his early career. Despite outscoring all of Zamalek's strikers, it was only in September 2019 that Mohamed debuted for the White Knight.
Bizarrely the forward was already an Egyptian international when he made his debut for Zamalek. To date, Mohamed has failed to score in four caps, the first of which came in March 2019 against Niger, but that's not to say he hasn't impressed in a Pharaohs shirt.
In November 2019 he starred as Egypt hosted and won the U23 Africa Cup of Nations, qualifying for the 2021 Olympics in Tokyo. Mohamed scored the winner in group games with both Mali and Cameroon, ending the tournament as top scorer with four goals.
Mohamed's association with Zamalek sees him following in the footsteps of two of Egypt's most well-known striking exports, Amr Zaki and Mido. His aforementioned passion for the club saw Mohamed reject an approach from Fenerbahçe last summer- which would have increased his wages ten-fold- to stay and fight for the CAF Champions League.
The striker was a key part of Zamalek's journey to that final in November 2020, scoring twice in a 3-1 second-leg win over Raja Casablanca in the semi-finals. Unfortunately, Mohamed would come up short in the final, after which he was banned for clashing with Hussein El Shahat in a 2-1 loss to bitter rivals Al Ahly.
Zamalek wanted to keep him until after the Olympics, but additional interest in January from Braga and Nantes saw the striker refusing to wait any longer. On 1 February Mohamed was unveiled as the first Egyptian to ever sign for Galatasaray. Officially this deal is a one-and-a-half-year loan, although the club are already keen to exercise their €4 million option to buy. It's little wonder why.
Mohamed made his debut against Başakşehir just one day after signing. It was a decision of pragmatism from Fatih Terim, with Mbaye Diagne having departed for West Brom and Radamel Falcao still injured. The Egyptian put in a decent performance in a 3-0 win, given the quick turnaround, opening his account late on from the penalty spot.
Facing Fenerbahçe in a top-of-the-table derby next, after the restart Mohamed scored the only goal of the game. The anaconda slid silently past Serdar Aziz before bending in past Altay Bayındır with deadly precision. Mohamed followed this performance up with goals against Alanyaspor and Kasımpaşa, alongside a brace away at Erzurumspor.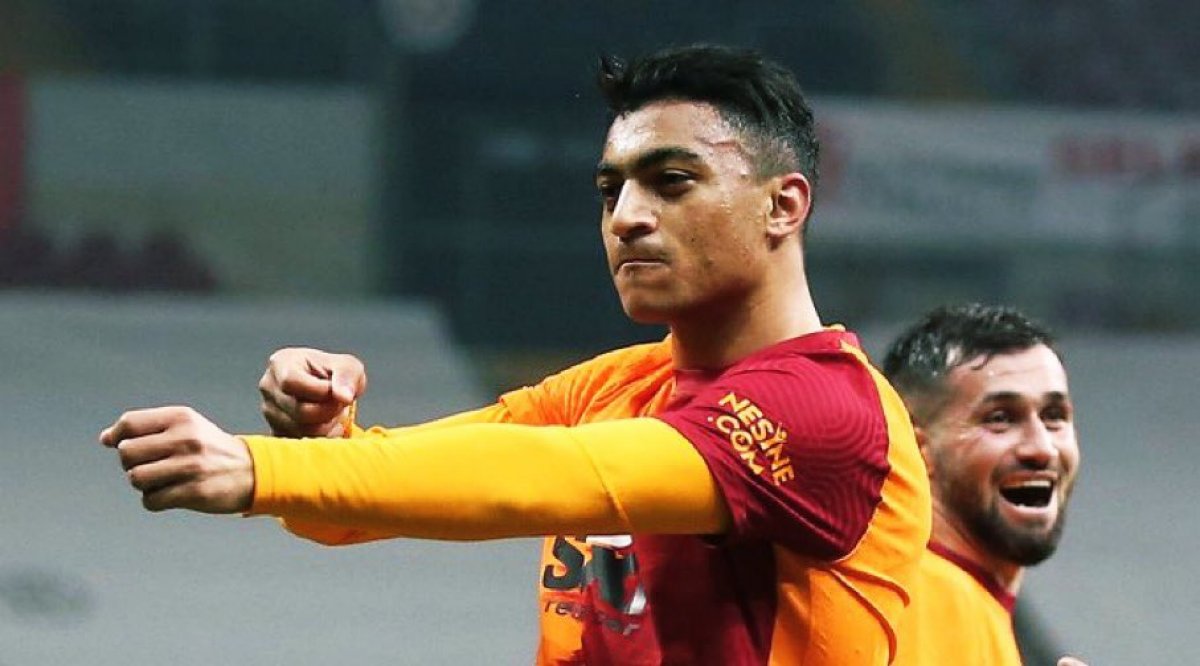 Photo: En Son Haber
Given the similar timing of their arrivals, fans in Turkey are comparing Galatasaray's latest hero to Özil. Suffice to say, Mohamed is universally seen as the better deal. Fener legend Rıdvan Dilmen recently said he believed his old club have not had a player like the Egyptian in twenty years.
That simply isn't true, but Turkish football is plagued by short-termism. Fans demand instant results. Big names are often seen as the answer, but they usually don't work. Since signing Özil, Fenerbahçe have dropped points against Antalyaspor and Göztepe. It isn't all his fault, but it remains to be seen if the German can get back to his best. Süper Lig is not a place where you can quietly regain confidence.
Which leads back to Mohamed. Here is a player who arrived in Turkey in form, having scored two goals in his four Egyptian Premier League games. Despite being sent off in his most recent match, which Gala lost to Ankaragücü, he has made a remarkable start.
Mohamed's impact could be even greater. It's well documented most Turkish clubs have no money, with the Big Three alone possessing a combined debt of over €1 billion. If Mohamed continues his phenomenal form, it won't be long before someone triggers the €25 million buyout clause Gala are reported to be inserting in any contract he signs.
Such healthy profit could lead to Turkish clubs turning to Africa more often. As if to prove this point, Galatasaray are reportedly very keen on Al Ahly's Malian midfielder Aliou Dieng. The allure of finding the next Mohamed might prove too much to resist. Luckily for Galatasaray fans, they have the real thing.
Mostafa Mohamed celebrates his goals by posing as the archer seen on Zamalek's badge. Raised in Cairo, seemingly being made in Istanbul, it will be fascinating to see where he has his sights on next.
By: James Kelly
Featured Image: @GabFoligno / DeFodi Images