The Redemption of Ainsley Maitland-Niles
Scrolling through the replies on Ainsley Maitland-Niles' Instagram account in February 2019, Arsenal's fans were quick to be critical of the versatile player after the side's 1-0 win against Huddersfield Town. Some messages to Maitland-Niles were blunt, stating he was too lazy for Arsenal while others were critical yet underlined how good he could be. 
Fan criticism on social media is nothing new, but what was new is Maitland-Niles replying to a good portion of the messages on how he would remedy such flaws and would get better. It showed acknowledgment and hinted at the player's determination to knuckle down and get through a tough period. It is such resilience that has led Maitland-Niles to earn a first call up to the England squad and cap off a remarkable turnaround in his career.
Being at Arsenal since the age of six, Maitland-Niles would rise through the youth ranks. At the age of 17 he made his senior debut in December 2014 off the bench in the Champions League against Galatasaray, just two months after signing his first professional contract.
The new few years consisted of cameo appearances in the Premier League, League Cup and a loan spell at Ipswich during the 2015-16 season. However, it would be his successful contribution at the U-20 World Cup in June 2017 with England that kick-started his path to the first team.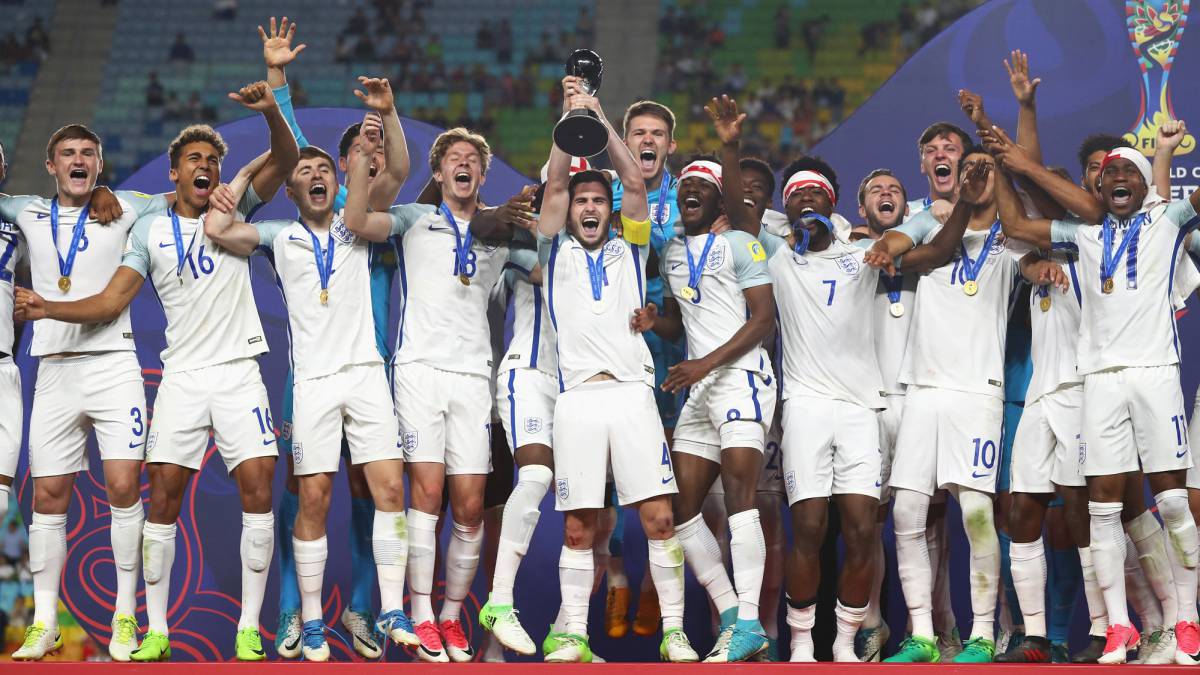 Photo: Lars Baron / FIFA via Getty Images
During the 2017-18 season, Arsène Wenger's final one at Arsenal, Maitland-Niles would make 29 appearances and start in 20 games across the Premier League, Europa League, FA Cup and League Cup. Alas, despite being a midfielder, Maitland-Niles was utilised as a jack of all trades – deployed at left back, right back, right wing back, defensive midfielder, central midfielder and on the left of midfield. 
Deployed as an auxiliary full back more times than not, it was his good performances that led him to start as a left back routinely throughout December 2017 ahead of Sead Kolašinac, while Nacho Monreal was moved to centre back as injury cover. 
Maitland-Niles would show promise against Liverpool on Boxing Day 2017, an exciting 3-3 draw at the Emirates Stadium, kept busy by the interchanging wingers of Sadio Mané and Mohamed Salah. As someone who was at the game, I was initially surprised at a young 20-year-old facing up against the best wingers in the league, but felt he did well under the circumstances. 
Despite Wenger leaving the club in May, the arrival of his successor Unai Emery resulted in Maitland-Niles signing a long term contract in June. Then chief executive Ivan Gazidis mentioned how the newly appointed Emery pinpointed Maitland-Niles as a promising young talent and it impressed the player:
"You don't really hear a lot of young players being shouted out by their managers, especially a new manager who hasn't really seen them play too much.

I think it's brilliant to hear from him and it gives me a load of confidence. It feels fantastic knowing that I'm going to be a part of the squad, and a big part of the squad. It means a lot with the new head coach coming in and Arsenal tying me down. I'm very pleased."
As the 2018-19 season approached, things looked as if Maitland-Niles was able to take that next step in his career and truly cement himself as a first team starter. That was until the first game of the league season against Manchester City in August – lasting 35 minutes until a hairline crack in the calf bone kept him out for the next two months.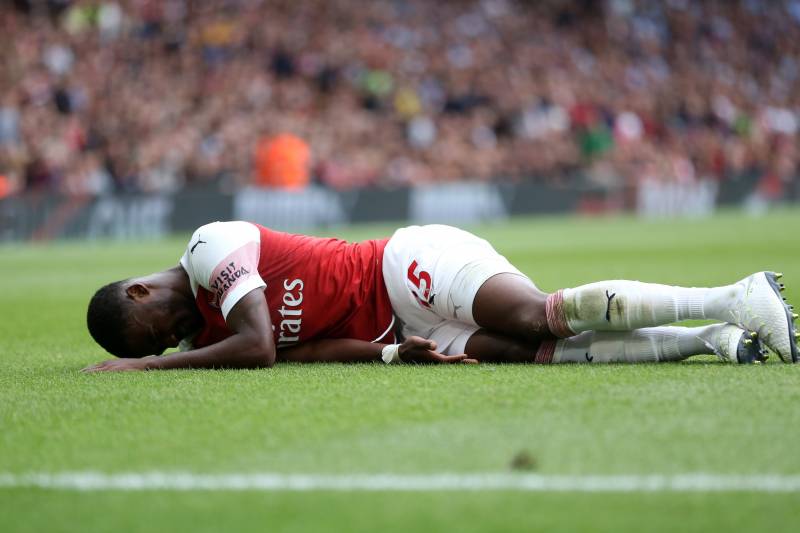 Photo: James Baylis – AMA/Getty Images
While deployed as a full back on the left or right in the Europa League games of November and December, Emery played him mainly on the right in the league throughout December. Crucially, when Héctor Bellerín ruptured his anterior cruciate ligament against Chelsea in January 2019, it gave Maitland-Niles an opportunity to play at right wing back when Emery routinely played 3-5-2 in the second half of the season. 
With Bellerín out for up to eight months, Maitland-Niles was a permanent fixture on the right, most notably in the Europa League. It was his goal in the quarter final 2nd leg against Rennes that helped Arsenal overturn a two goal deficit. Maitland-Niles started in the Europa League final in May at Baku, but had a tough game when facing Eden Hazard, as the Gunners were brutally dismantled 4-1. 
Despite increasing his appearances from last season to 31, his starts also increasing from last season to 24, it was mainly as a full back or wing on the right than in midfield. Being interviewed by Sky Sports in September 2019, Maitland-Niles delved in his thoughts at being used as a full back and wing back:
"I'm a midfielder by trade, either central or on the wing, it's all the same to me. I'm not a defender so I do get a lot of stick about my defending being poor, but it's something I'm learning and have been learning for a couple of years now. It's not going to come overnight. If I was a defender as a kid, and my defending was poor, I would understand where the criticism is coming from, but I'm trying my best for the team and for the manager.

It's not where I would choose to put myself in the team, as I'm an attacking player by trade. That's all I can try to bring to the team. I'm still learning the defensive side, so when players are running at me, and they're throwing skills at me, I'm still learning how to deal with that."
Maitland-Niles started the first six league games of the 2019-20 season until he was sent off against Aston Villa in late September for two yellow cards in the first half. With Calum Chambers deputising at right back for the next few games in the league, as well as Bellerín's return from injury, it resulted in Maitland-Niles being deployed on the right in the Europa League group stages. 
However, he would not play in the league throughout October and November, as Arsenal unravelled under Emery leading to his sacking in late November. Freddie Ljungberg's tenure as interim manager throughout most of December gave Maitland-Niles regular first team football, as he started in the absence of Bellerín due to a hamstring injury.
The arrival of Mikel Arteta as Arsenal's new manager in late December 2019 represented a chance to start anew. Arteta in one of his first press conferences promised a clean slate to everyone in the squad, to start afresh by picking his starting eleven on what he saw on the training ground and on the pitch. Things started well for Maitland-Niles, as he started in Arteta's first five league games at right back.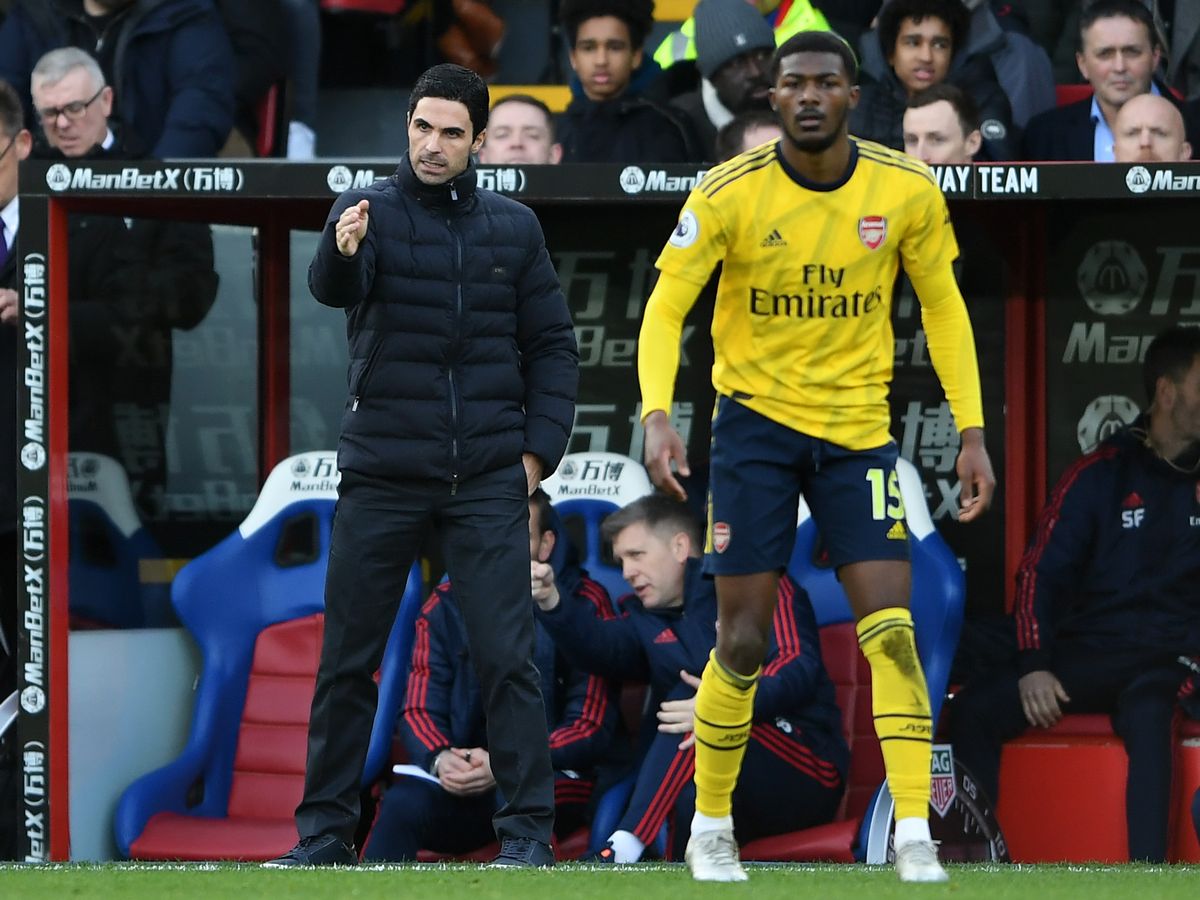 Photo: Harriet Lander/Copa/Getty Images
However, those five games yielded just one win, three draws and one loss. It led to a now fit Bellerín replacing Maitland-Niles against Chelsea in late January – a game Bellerín would score to seize a battling point while the Gunners were down to ten men.
For the next six weeks Maitland-Niles would have just two minutes of football (one minute each in the FA Cup against Portsmouth and Europa League defeat to Olympiakos) until the suspension of football in early March due to the coronavirus pandemic. Reportedly being late to several training sessions was the reason behind his lack of playing time. Arteta did not hide when asked about his lack of games.
"Ainsley needs to put his head down and work hard. Show me every day in training that he wants it more than anyone else, he wants to play for this club and fight for his place."
As professional football was on hold for three months, giving Arteta to work with a squad that was low in confidence after a traumatic first half of the season, talk was abundant of what was needed to make Arsenal a force again.
Unsurprisingly, players would have to be sold to generate revenue that would be used on player recruitment. One of those seen as a possible departure was Maitland-Niles, a young player then not in the first eleven and likely to garner interest due to his versatility. 
As football returned in June, Maitland-Niles would play just six out of the ten remaining league games, starting just one game and making five substitute appearances totalling just 82 minutes. Yet in the FA Cup, Maitland-Niles would start at right wing-back in the quarter final at Sheffield United. A late goal by Dani Ceballos sealed the Gunners' passage to the semi finals.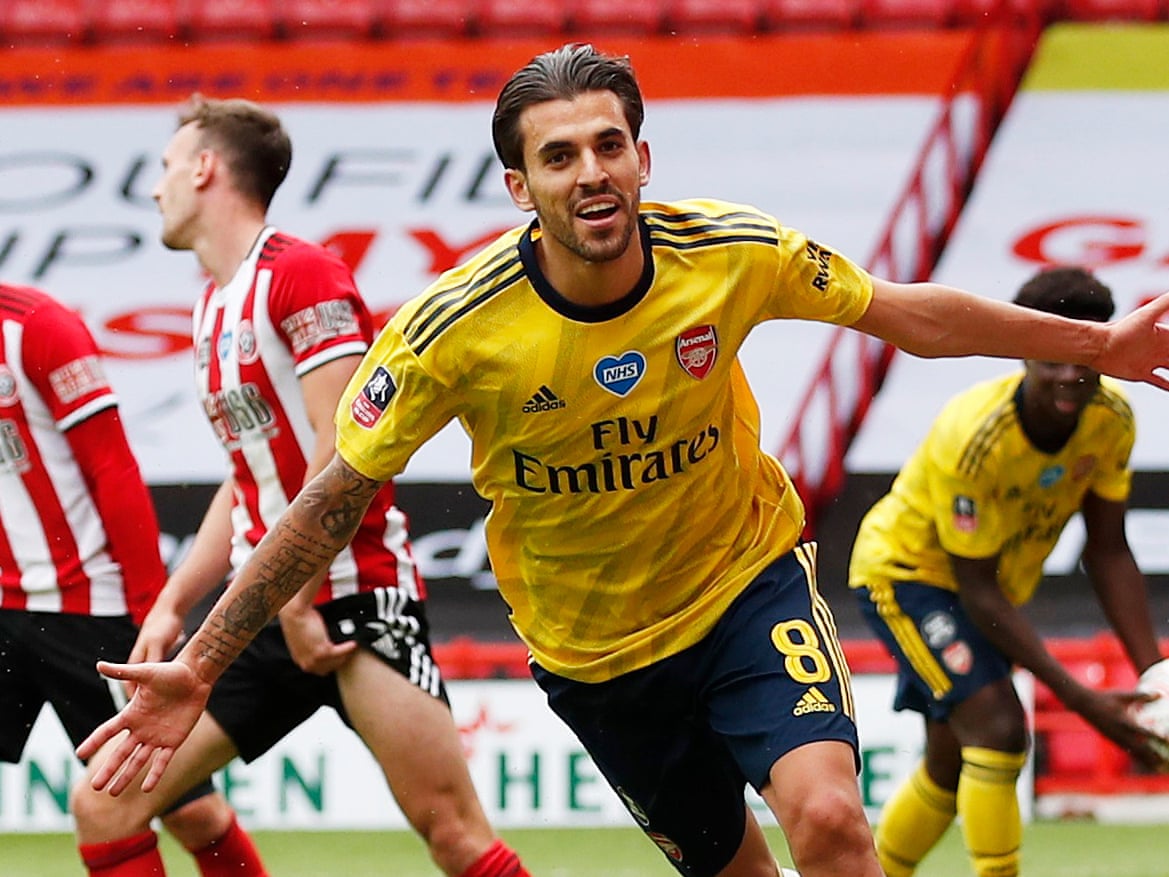 Photo: Andrew Boyers / Reuters
Arsenal's opponents would be Manchester City (played on July 18th) at a time where qualifying for the Europa League via the league was a distant possibility. Winning the FA Cup was the only way to seal direct passage to European football and salvage what had been the worst season in 25 years. 
In such an important game, Arteta surprised everyone by selecting Maitland-Niles at left wingback in a 3-5-2 formation, the left wing back role normally filled by Kieran Tierney (who Arteta now deployed at the left of a back three) or another versatile player in Buyako Saka.
In addition, The Athletic reported on July 14 that Maitland-Niles was convinced "that the writing is on the wall for his career at Arsenal and in order to achieve regular first-team game time, he must leave the Emirates Stadium."
Starting Maitland-Niles at left wingback displayed a show of faith by Arteta, especially when facing Riyad Mahrez and the overlapping threat of Kyle Walker at full back. Such trust proved warranted, as Maitland-Niles put in a disciplined performance alongside the rest of his team to nullify Manchester City's star studded attack and win 2-0 to reach the FA Cup final. Maitland-Niles' display was praised by several journalists, with Arteta starting him again in the final against Chelsea on the 1st August, their biggest game of the season.
Arteta's trust in Maitland-Niles paid off yet again, as Arsenal beat Chelsea 2-1 to lift the FA Cup. Maitland-Niles put in a great performance, pushing forward to provide an attacking option and importantly was resolute in defence when called upon. Again, Maitland-Niles was praised by journalists for his performance, going from out of the cold to FA Cup winner in the space of a few weeks. His interview after beating Chelsea highlighted how far he had come since his interview last September:
"I love it over there [playing wingback]. When I'm on the pitch I thrive when I get more minutes and no matter where I'm playing, I'm just happy to do a job for the team and bring him one of these at the end of the day, so it's fantastic."
Nevertheless, rumours still intensified of Maitland-Niles being sold in the transfer window. It would be the reaction among fans that cemented his remarkable turnaround. During the COVID-19 enforced break his departure was seen as a necessity among fans to generate funds, but now Arsenal's fans clamoured for Maitland-Niles to stay, seen as a vital asset for the Gunners under Arteta. 
Come the last week of August, Wolves lodged a £15 million bid for Maitland-Niles that was rejected, as well as Newcastle being linked. Media reports grew that Arsenal would sell if the price was right – much to the fans' ire. It would take one performance for Arsenal to seemingly change their mind – the Community Shield fixture against Liverpool on the 29th August – fittingly on Maitland-Niles' birthday.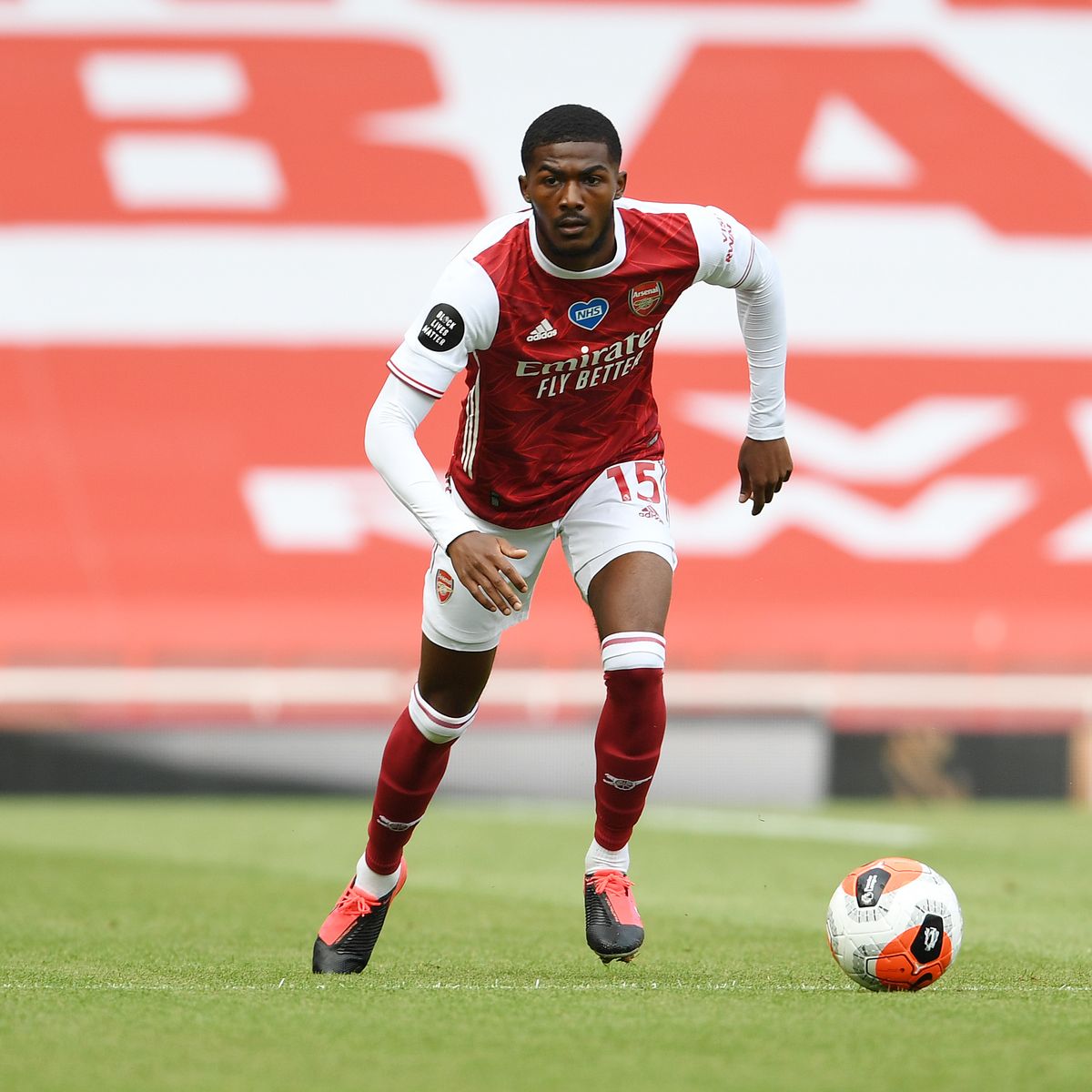 Photo: Stuart MacFarlane/Arsenal FC via Getty Images
Simply put, the 23-year-old put in arguably the best performance of his career. Once more, he was steadfast in defence at left wing back, coming full circle on his performance back in Boxing Day 2017 at the Emirates. His spot kick in the penalty shoot out exhibited his confidence and was topped off in being awarded Man of the Match.
Further good news came later that day, as Maitland-Niles was called up to the England squad for the very first time, as good a birthday present as any. In addition, his performance against Liverpool increased pleas from fans not to sell Maitland-Niles, with media reports in the following days saying Arsenal decided to keep him and even considering offering him a new contract. 
Such a U-Turn from Arsenal completed a remarkable two years for Maitland-Niles – from being attacked by fans on social media to being serenaded for his excellent performances. It is redemption of the highest order for Maitland-Niles and shows what can be done with hard work, belief and opportunity. Whether he stays at Arsenal or not for the upcoming 2020-21 Premier League season, things look on the up for the Maitland-Niles.
By: Yousef Teclab
Featured Image: @GabFoligno / Stuart McFarlane / Arsenal