What Can Paulo Dybala Bring to Jose Mourinho's Roma?
Paulo Dybala has *finally* found his next club. For a player who was once dubbed the next Lionel Messi, it's quite remarkable how few suitors the Argentina international had, considering these are meant to be the prime years of his career and he was available on a free transfer.
That said, when one really breaks down Dybala's situation, it shouldn't come as much of a surprise that he didn't have Europe's elite clubs knocking on his door. The former Juventus playmaker is turning 29 in November and it appears as though his best years are already behind him.
He's been extremely injury-prone in his career and, according to Transfermarkt, he missed 50 games for Juventus since the beginning of the 2017/18 season due to injury. All of these factors may have deterred other clubs from shelling out a six-figure salary on the Argentinian, instead preferring to pursue other transfer targets or simply trusting the players they already had on their books.
Roma and José Mourinho Were the Conference League's Perfect Winners: A Review of Its Inaugral Season
Several reports suggested that Dybala's agent had offered his client to a number of European giants, most notably Manchester United. However, such a move never materialised and "La Joya" was left with very few options.
In the end, it was AS Roma that made the most aggressive pursuit of Paulo Dybala and they managed to convince him to remain in Italy and move to the nation's capital. That begs the question: what might Paulo Dybala bring to his new club?
Firstly, it's important to note that Dybala is still a talented player with fuel left in the tank. He recorded 15 goals and 6 assists in 39 appearances in all competitions for Juventus last season.
These aren't particularly elite numbers, but it's still an impressive return for a player so often plagued with injury problems and, therefore, unable to gain a natural rhythm on the pitch. If he can stay healthy, one can imagine this output only improving with a team for which he's the focal point of the attack.
There is the fear that his production will be negatively impacted by José Mourinho's defensive style of football, but no. 10s actually tend to thrive under the Portuguese tactician and maximise their production as a result. Paulo Dybala could form a devastating trio with Tammy Abraham and Nicolò Zaniolo, especially in transition.
Midway through last season, Mourinho began to implement variations of a three-at-the-back system, and this offers the opportunity for Dybala to play in his natural no. 10 position with added protection behind him.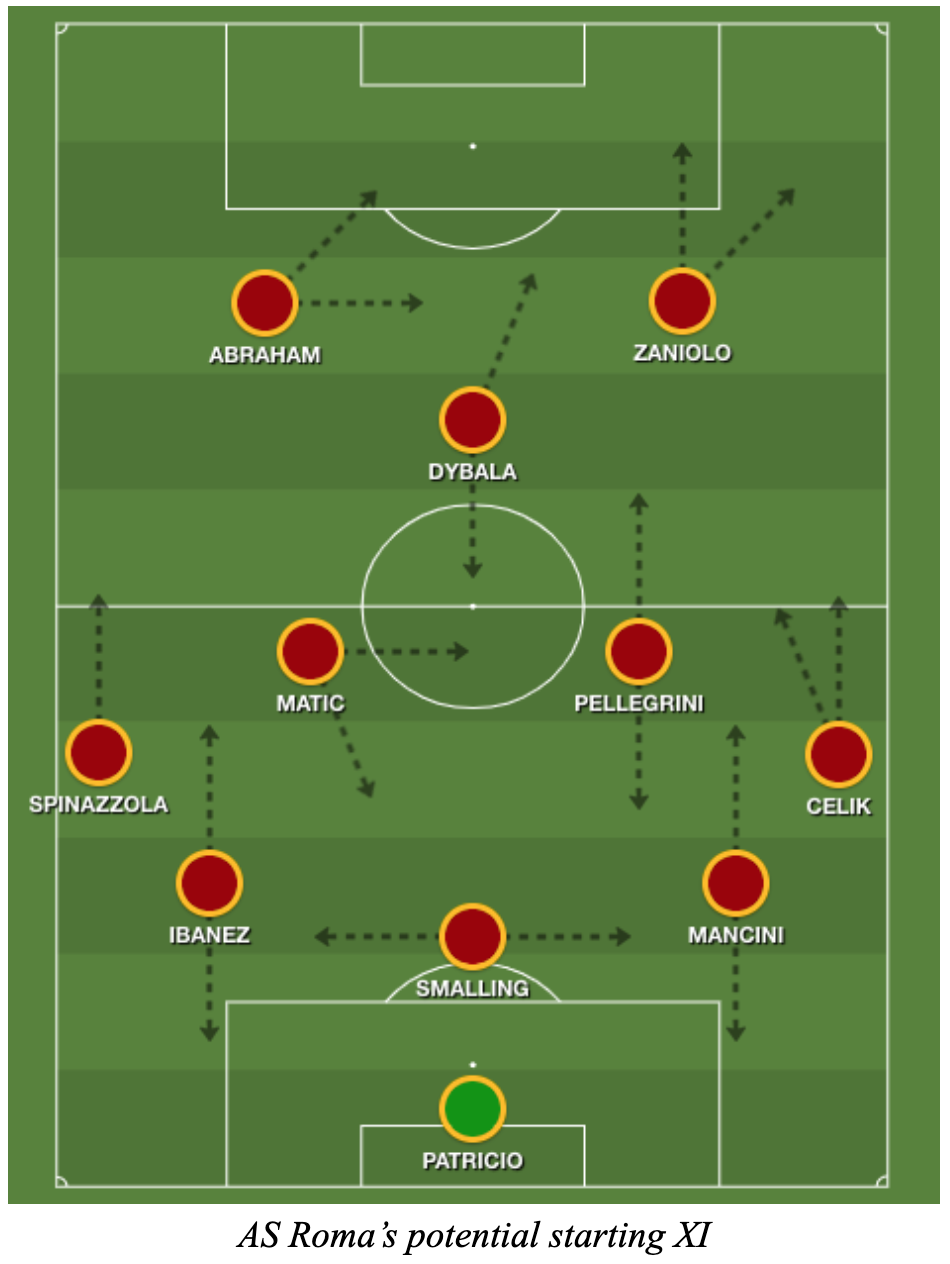 Paulo Dybala has a very specific skillset, and it's particularly effective playing as an attacking midfielder/ shadow striker. He is capable of playing off the right flank, but he lacks the natural pace and 1v1 ability of a more traditional winger, which results in him moving centrally more often than not.
As such, playing him as a wide player either takes away from a team's structure or takes away from the player's ability to be the best version of himself. Playing in a 3-4-1-2 system at Roma would put him in his natural position without changing the team's system to one with which the other players are unfamiliar.
One concern in this front three might be the positional relationship between Dybala and Zaniolo. Both players like to drift into the right half-space, and this may present a spacing issue for the team. It's essential that the two players form a strong relationship with a mutual understanding of positioning and movement.
Zaniolo has often played as a right-winger in his career, so he can naturally drift wider if Dybala moves into the right half-space, and this subsequently moves Tammy Abraham into a more central position.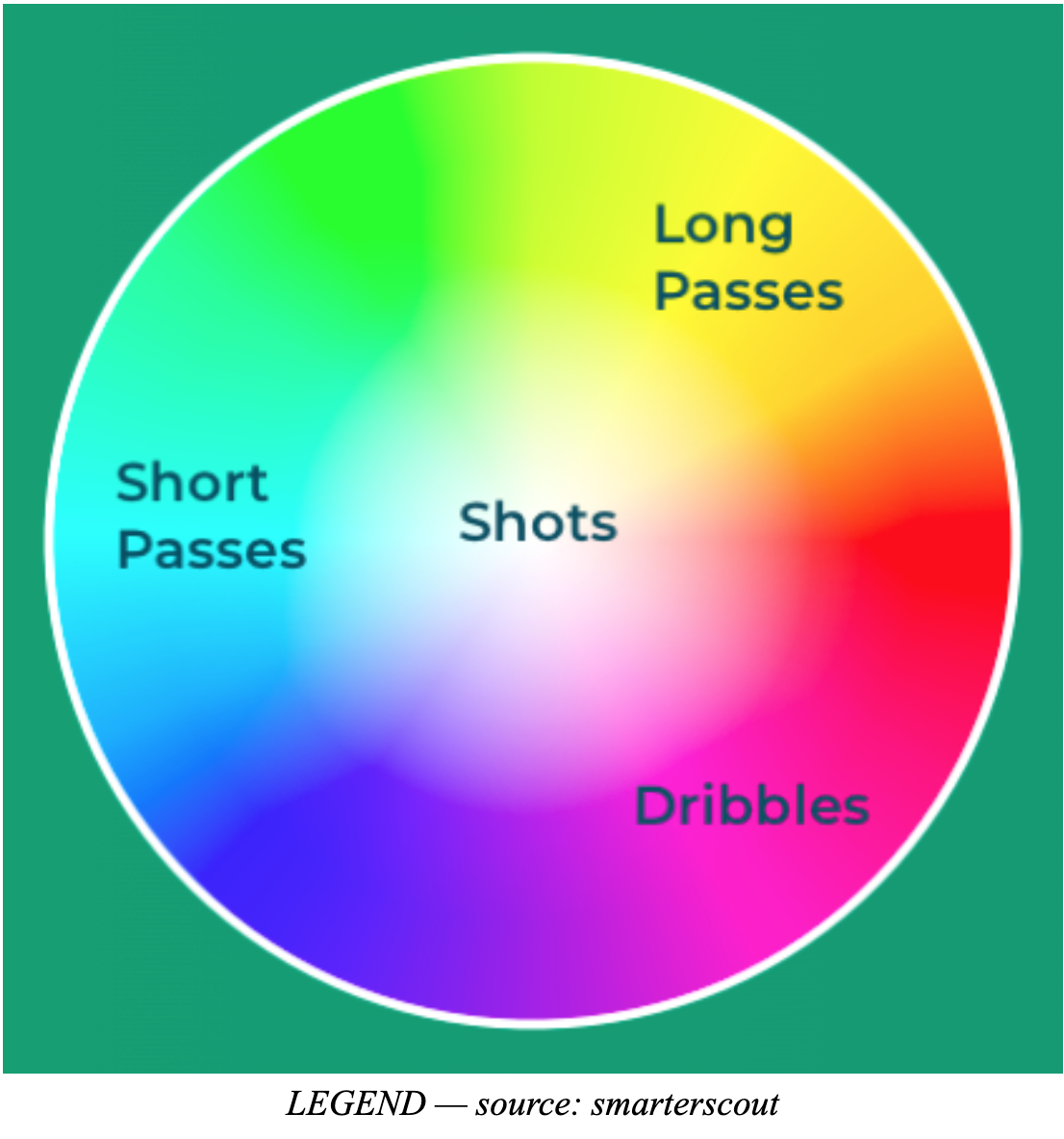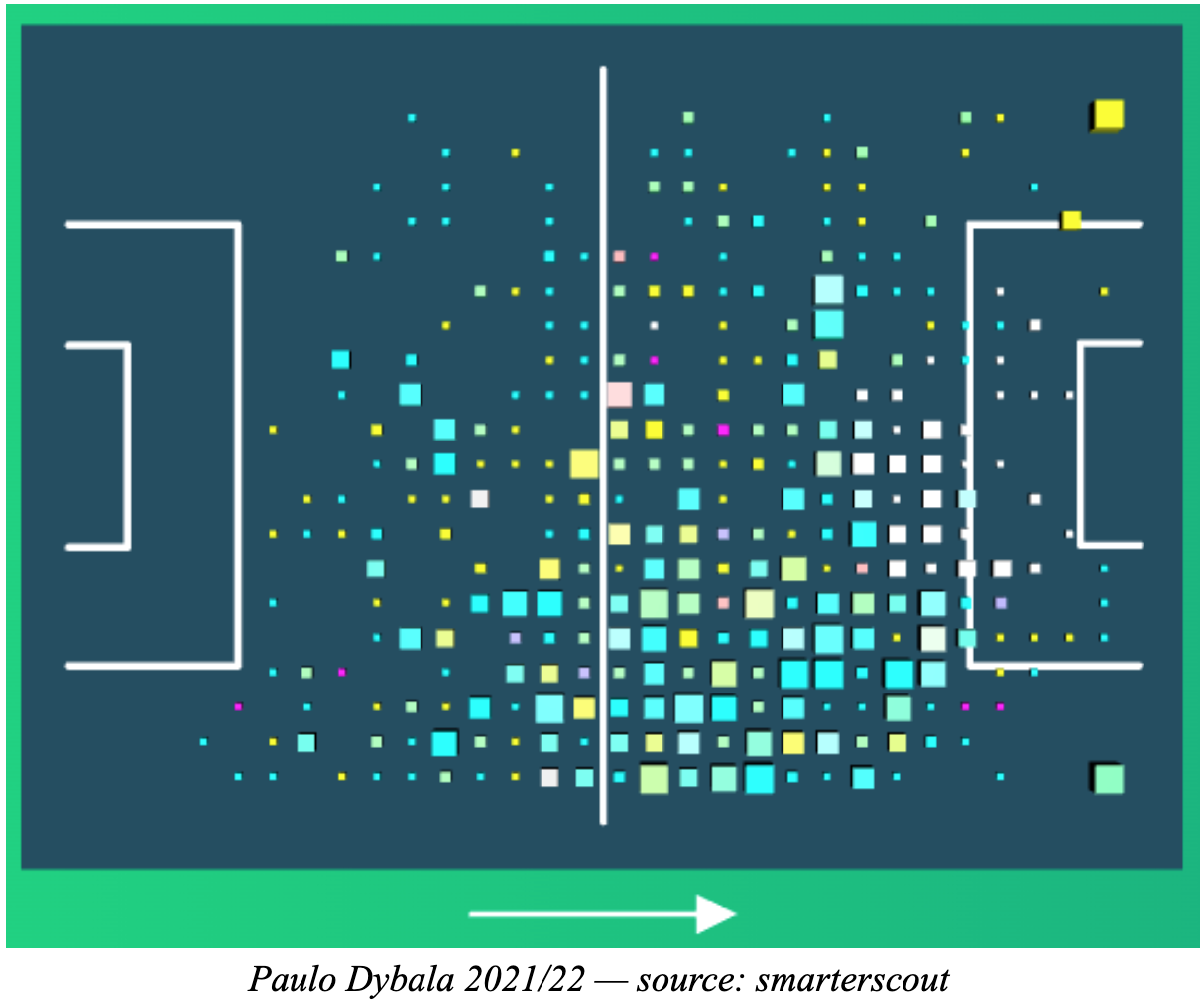 The above diagram shows Dybala's most common zones to have possession of the ball and his most common actions in these zones. It is important to note that he largely played on the right of a front three for Juventus last season, but these are still the same positions he preferred to pick up throughout his tenure in Turin.
That said, this particular trait would allow him to comfortably play as the right-sided no. 10 in a 3-4-2-1 or as the right-sided forward in a 3-5-2 or 3-4-3. That flexibility will be valuable to a manager like Mourinho who tends to adjust his team's shape to combat specific opposition threats.
The Argentine creator adds a different dynamic to Roma's attack and should play a major role in their push for Champions League qualification next season.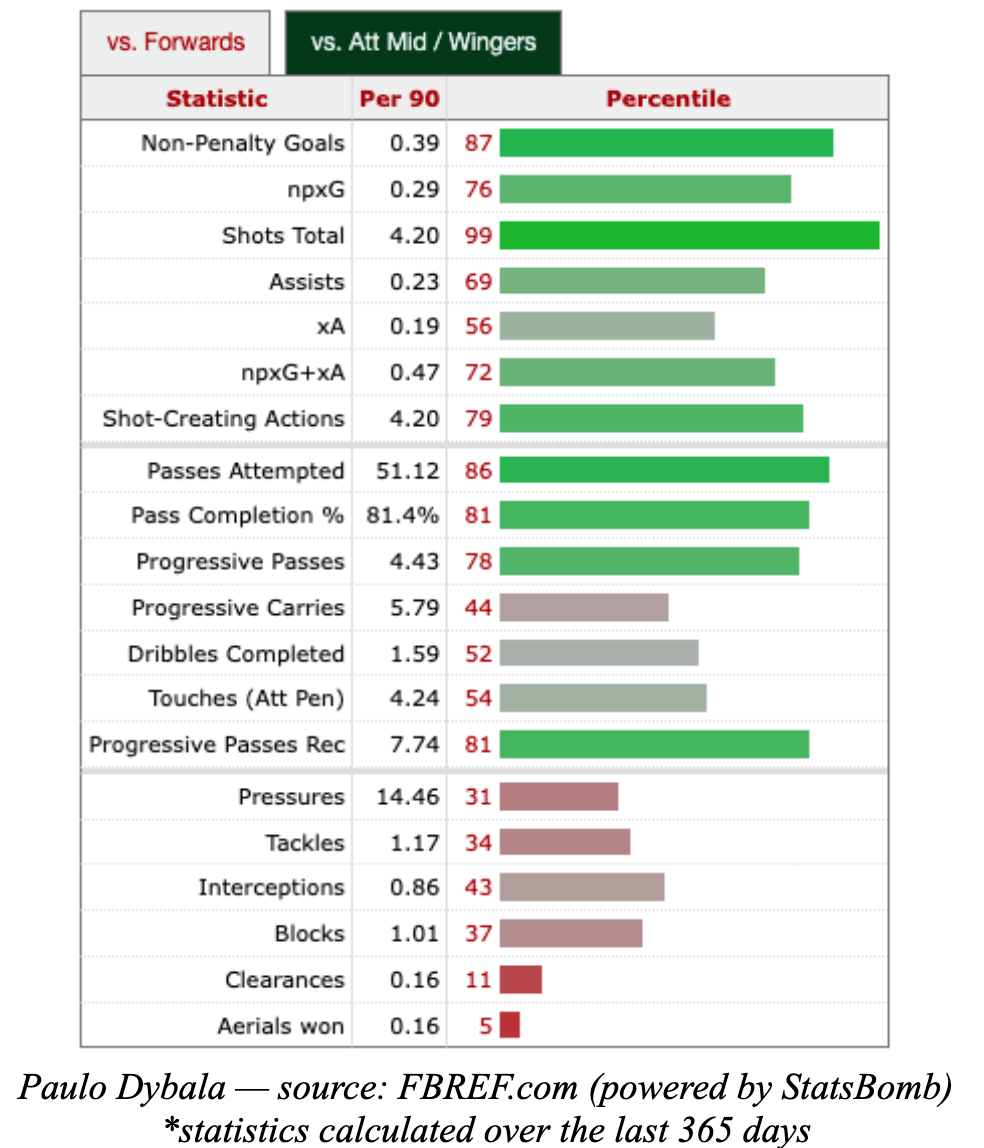 The statistics from FBREF.com go some way in analysing how Paulo Dybala plays and what aspects of his game provide the most value. He's a secure playmaker with strong numbers as a creator and goalscorer.
It's difficult to list him as an attacking midfielder or forward as he's somewhat of a hybrid of the two. As mentioned prior, this should work in Roma's advantage as he provides a degree of flexibility that they don't quite receive from other players.
It's a fairly low-risk signing with the potential for a high reward if the former Juventus star can provide the impact that José Mourinho and the Roma fans will be hoping for. Time is running out for Dybala to fulfill even a fraction of his immense potential, and perhaps this new start is just what he needs.
By: Lebohang Mwamuka / @lebzygold
Featured Image: @Juanffran / Getty Images