Scouting Report: Beckham Putra Nugraha
Whisper it softly, but Indonesian football may be in the midst of its own 'golden generation' at the moment. As if to underline this opinion, it even has a player called Beckham. The country has recently witnessed the emergence of a number of young, talented footballers.
These include Bagus Kahfi (FC Utrecht), Syahrian Abimanyu (Newcastle Jets on loan from JDT), Witan Sulaiman (Radnik Surdulica), Bagas Kaffa and David Maulana (both Barito Putera), Brylian Aldama (HNK Rijeka) and Irfan Jauhari (Bali United). To these names we can now add the energetic, promising midfielder Beckham Putra Nugraha of Persib Bandung. 
Player Profile
Born in Bandung in western Java in 2001, Beckham is the younger brother of fellow Persib Bandung midfielder Gian Zola. Currently plying his trade in Liga 1, the 19-year-old started his footballing career at SSB Uni in 2010. At 14, Beckham was crowned the best player in a U-15 football tournament in Barcelona, Spain in 2015. Often referred to as 'Etam', Beckham helped Persib to become the Piala Menpora (Minister of Youth and Sports) U-16 tournament champions, during which he ended up the top scorer with an impressive 20 goals.
In his four years at Diklat Persib (Persib Academy), the midfielder won three trophies before making his Liga 1 debut on 18 June 2019 when he came on as a substitute against PS Tira Persikabo. At just 17 years and 232 days, this made him the youngest player to play for Persib in Liga 1.
Playing Style
Beckham usually operates as an attacking midfielder in a 4-2-3-1 formation or as a central midfielder in a 4-4-2. As a consequence, he is usually the main man when it comes to chance creation. In addition, he can play the role of a striker, second striker or left-winger. A dangerous attacking player, he also possesses the superior speed to go with great balance and agility.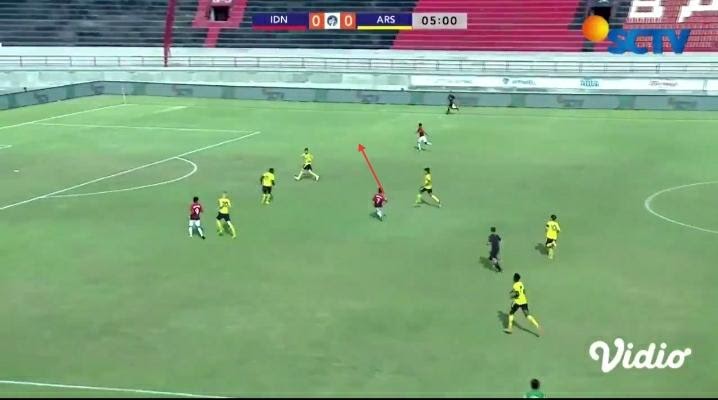 As with his more famous namesake, Beckham has a good passing range, whether long, short, or through balls. In the above example, Beckham's body position enables him to observe the movement of Irfan Jauhari in the halfspace.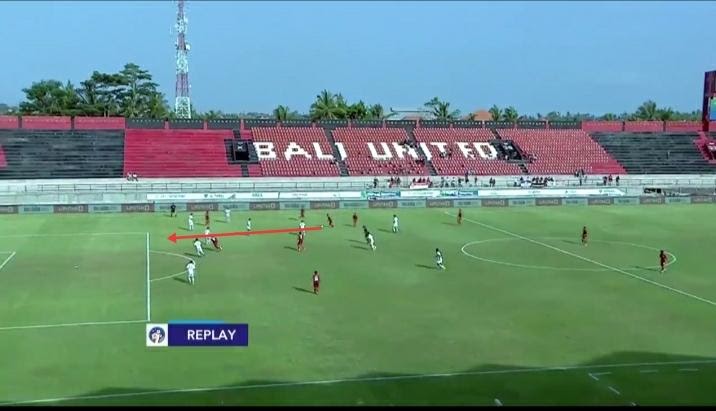 Here, Beckham is facing the goal and delivers a through ball to Sutan Zico. He spots his team-mate early but holds on to the ball and waits for Zico to find an area to exploit in the halfspace.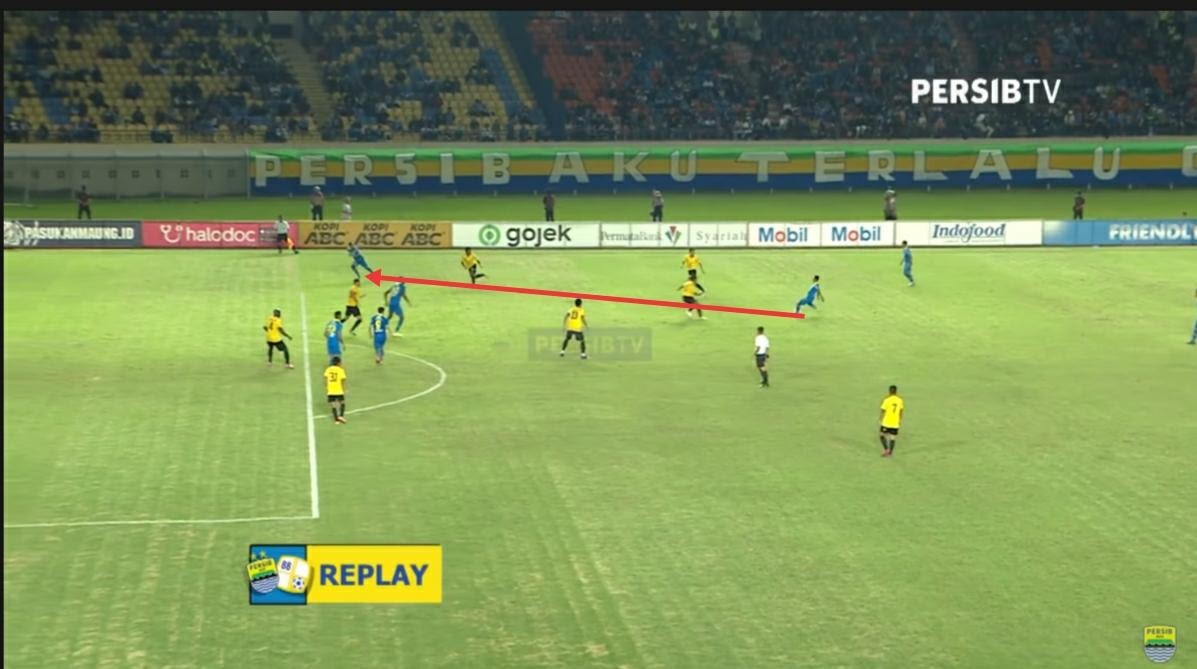 Beckham's pass to the overlapping Supardi Nasir in the wide area takes a number of players out of the game.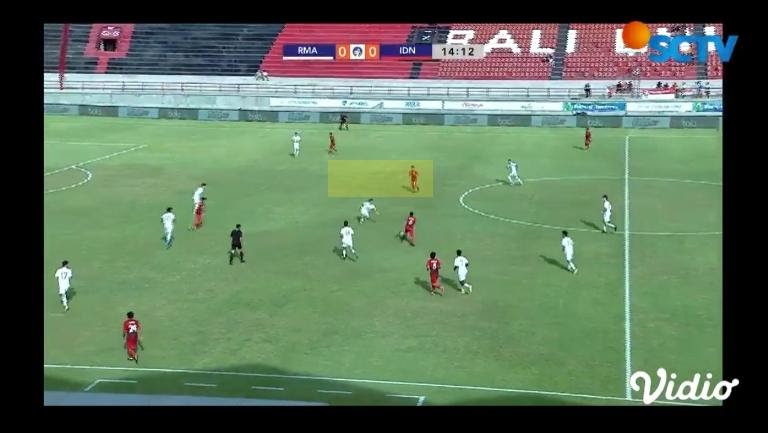 Apart from his impressive passing ability, the teenager is also adept at identifying space due to his spatial awareness. With Theo Numberi in possession, Beckham identifies space between the lines against Real Madrid, which he looks to exploit.
Jovan controls the ball and is pressed by two Persija players. Beckham makes a vertical run and takes advantage of the empty space behind the opposing players.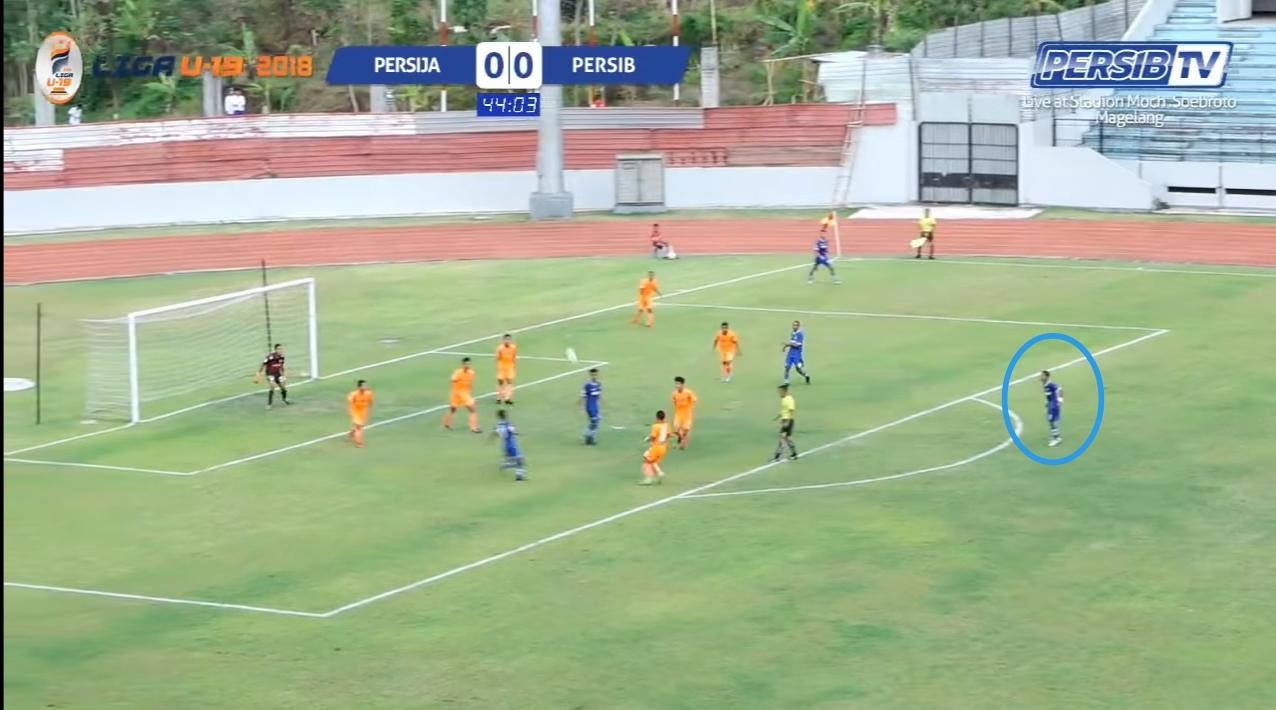 Beckham is able to identify empty spaces in Persija's 4-3-3 low block. When he receives the ball, he assesses the situation and executes a spectacular first-time shot.
Beckham runs towards the penalty area and notices the space between the Real Madrid defenders who are busy observing Muhammad Supriadi's run. This gives the former space to exploit. Supriadi releases the ball at just the right moment and Beckham is able to strike it perfectly to give Indonesia a 2-0 lead.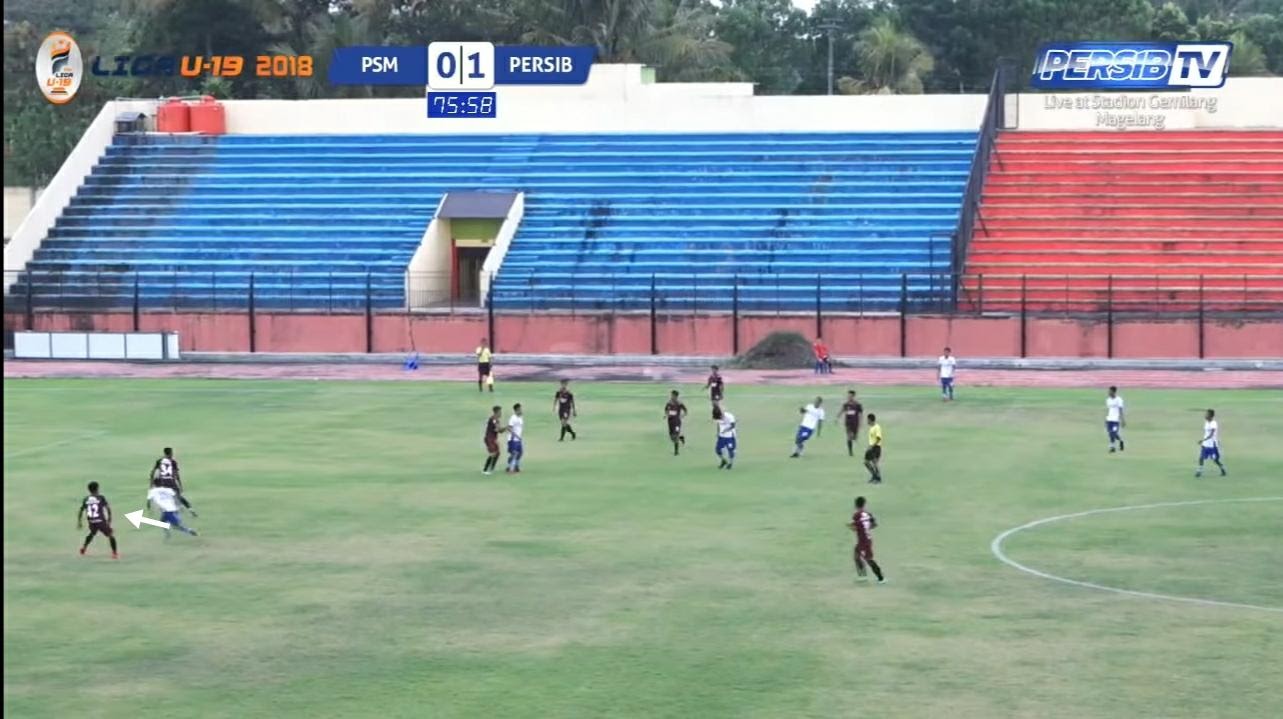 Here is another example of Beckham's game intelligence, whereby he is able to find space to exploit between two PSM Makassar defenders. 
Finding space, making runs and in-game intelligence are his biggest strengths and there is absolutely no doubt that Beckham Putra is dangerous in the final third. In the past three seasons in all youth group competitions for both his club side and the national team, Beckham has been Persib's top scorer in the 2017 U-19 league competition, top scorer in the 2018 U-19 league and scored four goals for the Indonesia national team at the AFF U-18 Youth Championship.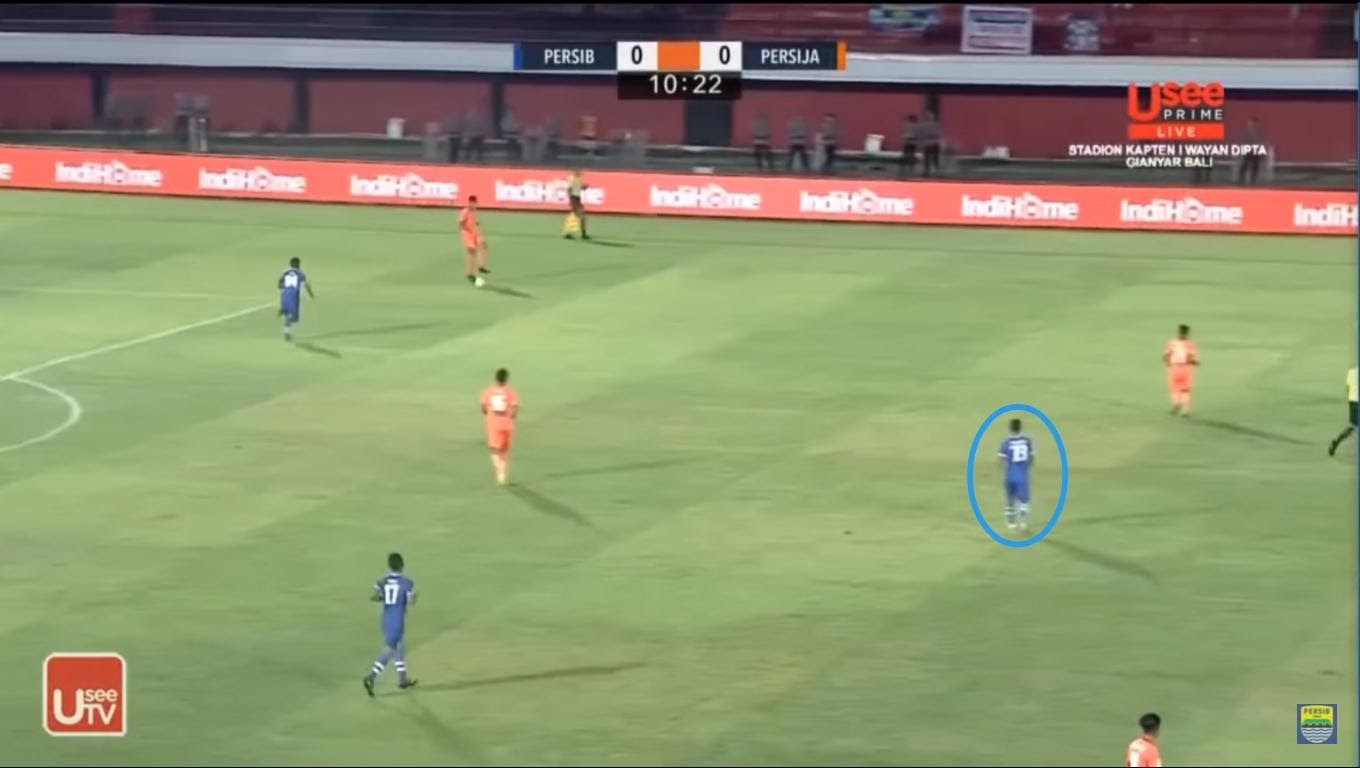 While he has plenty of value while on the ball, he is also extremely important off the ball as well, as seen in this example where Persib applied a high press while Persija built their attack. They blocked the passing lanes to Persija's defenders with press-oriented marking. Beckham marks the Persija defensive midfielder to prevent the ball from progressing forward.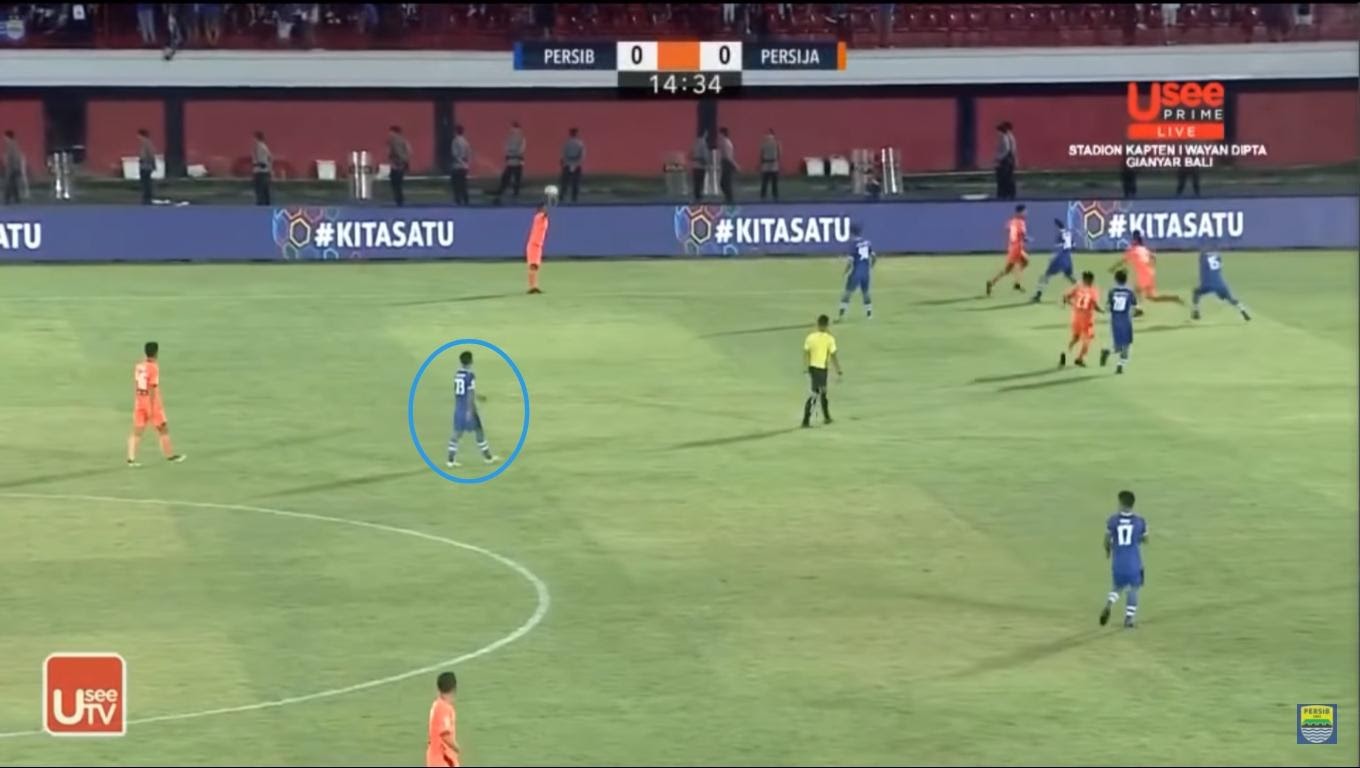 Beckham does not actively participate in defence as there are other players at Persib Bandung who specialise in winning the ball back. Instead, he patrols the centre-circle area, closes passing lanes, and waits for his team to counter-attack. He rarely attempts to close down opponents if he sees his team-mates pressing high up the pitch.
Conclusion
Beckham Putra Nuraha's complete skill-set as a midfielder will hopefully see him hit the highest level of players in Indonesia. Creative and technical in attack, the 19-year-old  is one of those rare players in Indonesia who has a mixture of character, technique and understanding of the game. Beckham is a talented attacking midfielder who appears to have a very bright future ahead of him.
By: Luthfy Falsyah
Featured Image: @GabFoligno / PERSIB.co.id / M.Jatnika Sadili