Player Analysis: Wesley Fofana
After bouncing around several clubs in the suburbs of Marseille, Wesley Fofana joined Saint-Étienne's academy in 2015, before signing his first professional contract on May 15, 2018 at the age of 17. Fofana would have to wait a whole year to make his debut, coming on as a substitute for Pierre-Yves Polomat in a 3-0 victory against Nice.
Fofana began the 2019/20 season on the bench, but his fortunes changed on November 3 when Monaco paid a visit to the Geoffroy Stadium. Les Verts pulled off a 1-0 victory with Fofana impressing on the right side of the back three. At 19 years of age, he has become one of the first names on Claude Puel's team sheet, impressing both in a back three and a back four, and earning interest from the likes of Milan, Everton, Rennes, Bayer Leverkusen and Leicester City.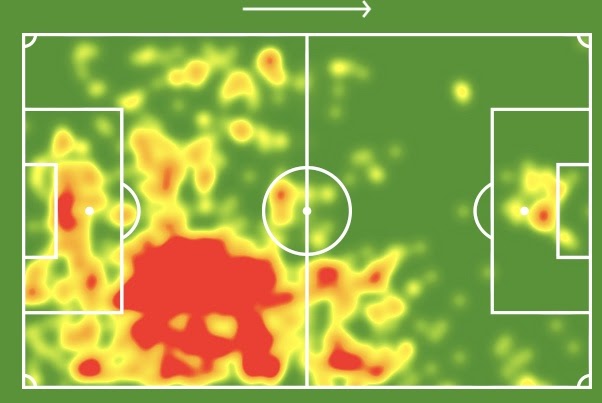 Fofana's 2019/20 heat map
On September 10, Fofana gave a blockbuster interview with L'Équipe in which he beseeched the club to sell him to Leicester, pleading them to accept The Foxes's offer of €29 million.
"Where I come from, the northern suburbs of Marseille and with a family that is not well off, it is not possible. I would be crazy to say no to Leicester. This contract could change my life. I need to protect my family by keeping them safe. The financial and sporting aspects have aligned, I am forced to say yes."
It remains to be seen which team Fofana will be playing for this season, after Les Verts rejected Leicester's initial offer of €29 million. However, one thing's for certain: Fofana has everything it takes to be the next French center back to reach the elite level.
Let's take an in-depth look at Wesley Fofana.
Physical Capabilities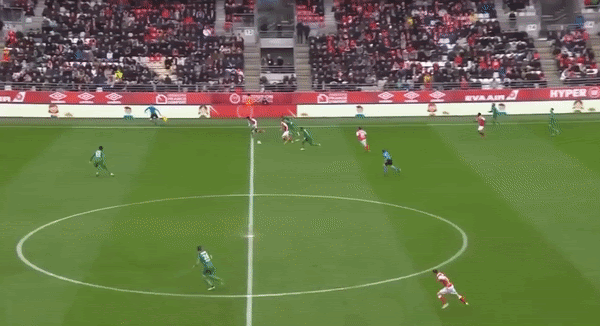 In the clip above, Fofana has a weird way of sprinting back as he wants to keep an eye on the ball as well as the off-the-ball runner, but he is still able to run as fast as the ball-carrier.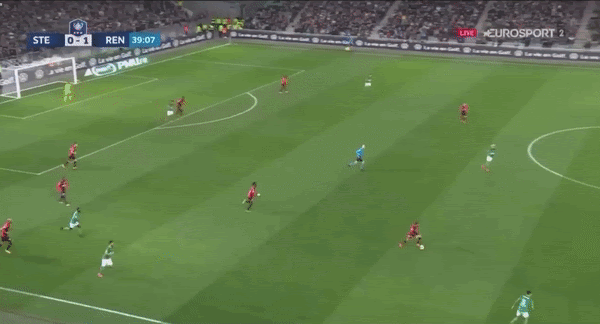 Although the through ball stops itself on the ground, M'Baye Niang doesn't even try to go past Fofana as the Frenchman is already ahead of him when he receives the ball. His recovery pace is particularly good for someone his size.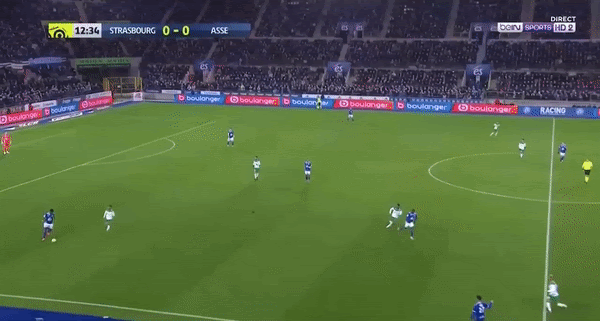 Fofana jumps higher than his opponent and beats Strasbourg's Lebo Mothiba in the air for a throw-in, timing his jump to perfection.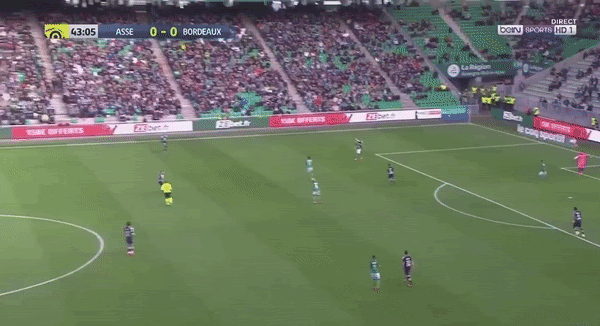 Fofana combines a bulky physique with an excellent timing in his vertical leap, making himself an unflinching player in the air.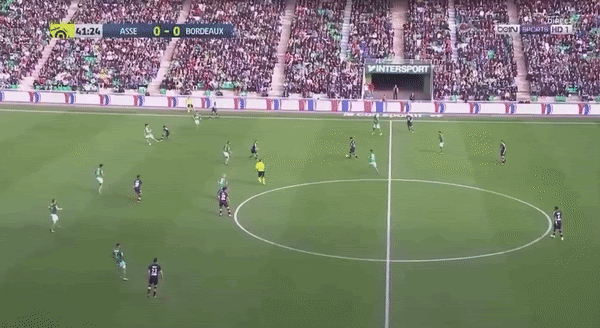 He is able to run as fast as his opponent and then wait to outmuscle him and recover possession. This is both mental and physical — waiting for the right moment to attack and pick the ball off the opponent, as well as have the upper body strength to wrestle him off the ball.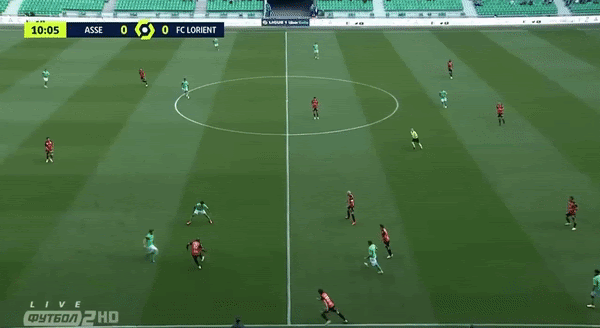 Defensive Fortitude
While Fofana doesn't commit to control Lorient's runner, he sees Lorient's ball carrier has a bad control and decides to immediately commit to recover the ball. He defends well in this situation as he doesn't overcommit and picks his moment to advance and win the ball back.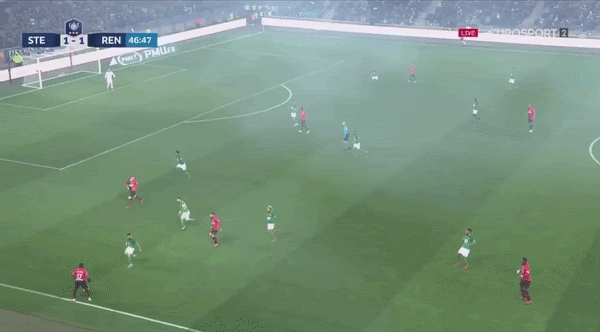 There are certain instances such as this example against Rennes when Fofana commits too late to his tackle, leaving his defense exposed in the process.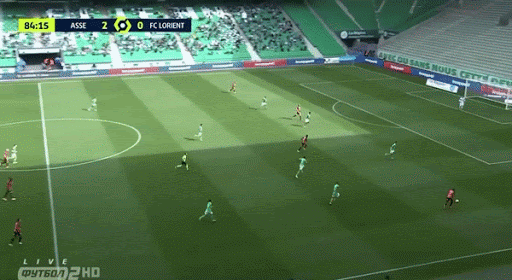 In this instance vs. Lorient, Fofana stays back to prevent a cross into the box and steps across to intercept the cutback, timing his movement towards the cross to perfection.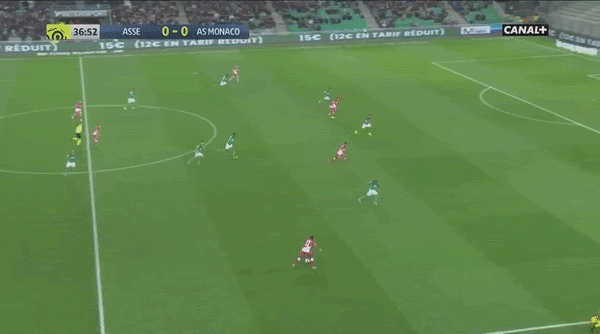 Once again, he steps across at the right moment to intercept the ball and relieve pressure off his teammates, regaining possession on his left foot.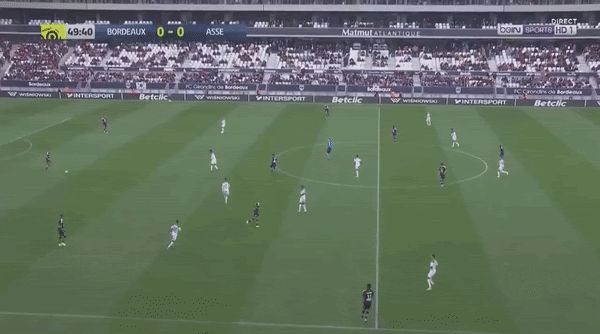 However, his ability to step across his line and intercept the ball is still a bit inconsistent. In the above example, Fofana steps across and decides to intercept the ball with his right foot instead of his left, and nearly costs his team a dangerous turnover.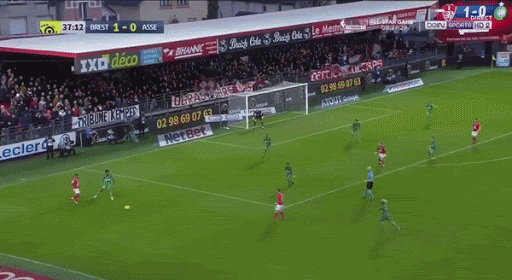 Fofana wants to block the cross but ends up not being aware of where the ball is. His opponent gets the ball back and delivers a good cross. He needs to be more composed in this situation and not get caught off-guard.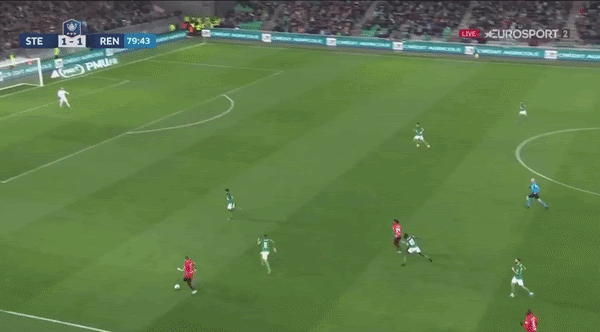 Fofana does well in this 1v1 scenario vs. Rennes's Raphinha. Dealing with one of of the trickiest wingers in Ligue 1, Fofana doesn't show the Brazilian inside while covering the outside. He remains on his feet and picks his moment to commit to the tackle, before clearing the danger for a corner kick.
While Fofana doesn't usually overcommit, there are moments in his games that remind you that he's only played 27 matches at the top level, 24 of those being starts. Nevertheless, this will improve as he gains more experience.
In 1v1 situations, his good body positioning coupled with his physical capabilities make him better than most centre-backs in Europe despite only being 19. Finally, his composure in certain situations needs to improve, but this will also come with more playing time.
While 2019/20 may have been his breakthrough season, the performance that made Fofana into a relatively well known player was the Coupe de France Final against Paris Saint-Germain on July 24. Saint-Étienne played down a man for the majority of the match after captain Loïc Perrin's horror tackle on Kylian Mbappé.
Les Verts would go on to lose 1-0 in what would be Perrin's farewell match at the club he had spent 23 years at. But the reason they didn't concede more goals was Fofana, who finished the game with four clearances and six interceptions without being dribbled past once. His performance reassured the fanbase that, despite William Saliba heading to Arsenal and despite Perrin retiring, they had a defensive leader they could rely on.
Wesley Fofana vs. PSG

19 years old.pic.twitter.com/tfYs8jToL1

— ً (@LSComps) July 25, 2020
That is, until he demanded a transfer to Leicester City.
Ability on the Ball
We've seen how much of a defensive stalwart Fofana is, but let's take a look at how he is on the attacking side of things.
Fofana tries to evade pressure from Bordeaux's Hwang Ui-jo but ends up losing his balance and gets dispossessed. He gets back up on his feet to challenge the South Korean forward, but he is lucky that Hwang's shot soared clear of the goal.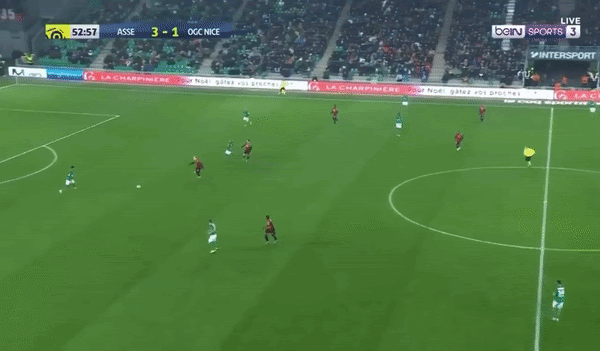 In the above example against OGC Nice, Kasper Dolberg presses Fofana who could have used his pace to carry the ball forward and get out of pressure. Instead, he takes a bad first touch and he drive back and dish it off to goalkeeper Stéphane Ruffier as he isn't confident enough in his ability with the ball at his feet to dribble out of pressure.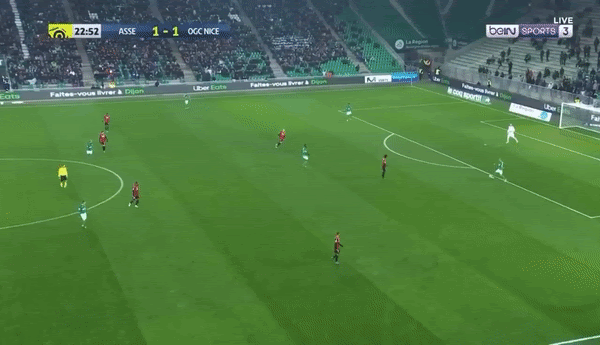 On this occasion against Nice, Fofana takes a good first touch to peel away from Dolberg's pressure and play a safe ball into his teammate's feet with a well-struck ball.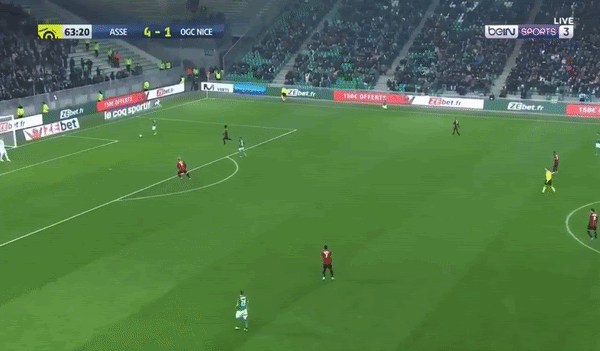 He decides to do something similar to what he did above and takes a particularly good first touch but he fails to connect with his teammate as he didn't take notice of Pierre Lees-Melou lurking behind Mahdi Camara when he made his pass.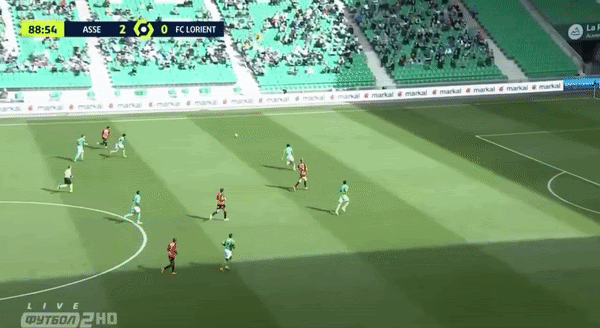 After winning a loose ball against Lorient, Fofana makes a bad forward pass and concedes possession cheaply.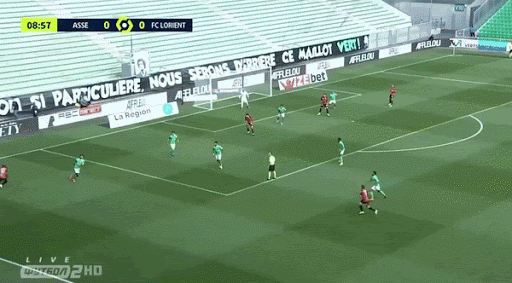 Fofana waits for the loose ball to bounce in his path before smashing it up the pitch, breaking several lines of pressure and finding his teammate in a 2v1 attacking scenario.
The Frenchman is also a threat on set-pieces thanks to his vertical leap and timing, although he must improve in terms of making himself available as a direct option in the box and connecting on the set-piece.
While Fofana struggles to bring the ball forward with his ball-carrying, he has a good close control and is able to make accurate, line-splitting forward passes. He needs to improve in terms of confidence as well as having the ability to read what is happening higher up the pitch and making the right decision.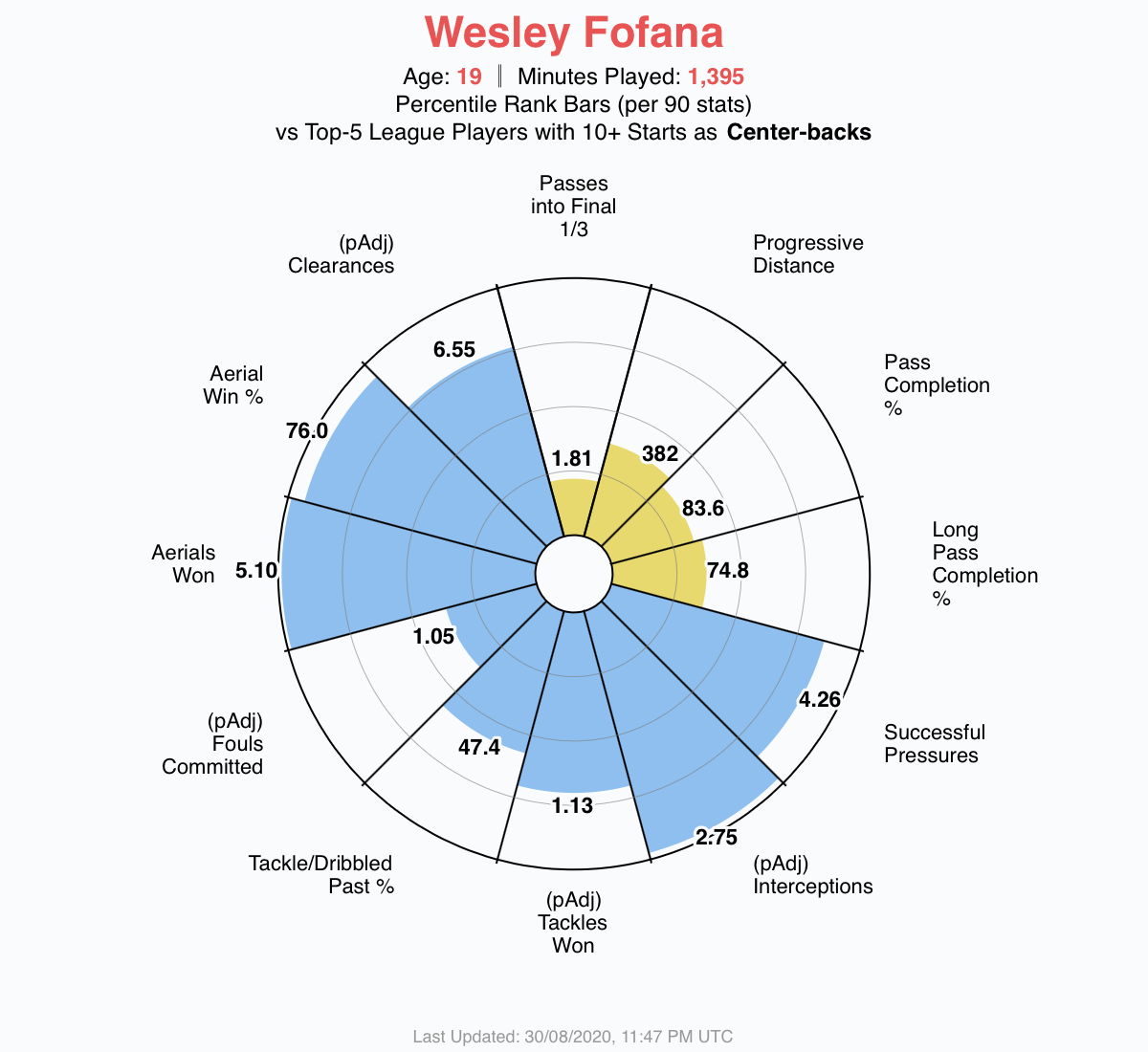 Courtesy of Fbref and FootballSlices.com
Despite having played fewer than 30 matches at the top flight, Leicester's scouts have deemed Fofana good enough to offer an initial fee of €29 million for his services. With Fofana rejecting a contract extension, it seems only a matter of time before he is granted his wish to join the Premier League club. Leicester will be looking to complete the deal as soon as possible as they attempt to maneuver themselves through another injury crisis at the back.
By: @JKFootball
Featured Image: @GabFoligno / Romain Biard / ICON Sport