Victorien Adebayor: Niger's National Treasure
Niger, a sparsely populated country in West Africa, is better known for its uranium ore exports than its footballing exports, but in Victorien Adebayor, they have a young gem who could help put Niger firmly on the map.
Adebayor, aged 23, was born on 12 November 1996 in Niamey, the capital city of Niger. He started his playing career at Nigerien academy side Atcha Academie Niamey before transferring to Nigerien Premier League side AS Douanes in 2014. 
Following three seasons at AS Douanes, in June 2017, Adebayor moved to French fifth division club US Raon-l'Etape. However, his time in France was cut short after two months, as he returned to Niger in August 2017 to join 4-time Nigerien Premier League title winners Association Sportive des Gendarmerie Nationale Nigerienne (AS GNN).
Shortly after returning to Niger, Adebayor traveled south to Ghana to represent his country at the 2017 WAFU Cup of Nations. He led them to third place and was the joint-top goal scorer with three goals. His eye-catching performances caught the attention of Inter Allies scouts and he was signed by the Ghanaian Premier League side in January 2018.
So far, Adebayor has represented his country on 27 occasions, scoring 9 goals, and he has played 25 games for Inter Allies scoring 19 times.
Position, Attributes and Style of Play
Inter Allies usually deploy Adebayor as a centre forward in a 4-4-2 formation and on occasions as a right winger in a 4-4-2 or 4-5-1 formation, whereas for Niger he regularly plays as a right winger and on occasions as a centre forward or left winger in a 4-3-3 formation.
For both club and country, Adebayor is expected to be the creator and main attacking threat. The bulk of responsibility is placed on him to destablise opposition defenses, create chances from wide and central areas and be clinical in front of goal when opportunities present themselves.
Adebayor is only 1.75m and looks somewhat lightweight, especially as a centre forward. To avoid the physical battles with imposing centre halves, he consistently makes intelligent runs in behind the left back and occupies spaces on the right wing to receive the ball.
When Adebayor receives the ball on the right wing, he likes to use quick, unpredictable body feints to unbalance defenders to gain a yard of space to cut inside, and then use his speed, trickery and balance to weave past oncoming defenders and take shots at goal with his left foot.
Importantly, he does not do this too often as it becomes easy for defenders to read his moves. Instead, he mixes up his play on the right wing by taking on defenders on the outside, using his blistering pace and combining it with good crossing with his weaker right foot. This diversity in his attacking play from the right wing makes him hard to defend against.
Adebayor's flair and skill should not be underestimated. Earlier this year in Inter Allies 3-1 away win over Berekum Chelsea, he scored a breathtaking goal which went viral. He received the ball just inside the opposition's half and proceeded to do a couple of keepy-ups, then nutmegged his opponent and played the ball to a teammate. He ran in behind the opposition's defense and received a return through-ball and proceeded to cut inside from the right wing.
Then faced up the defender, twisted and feinted to create space just inside the box and bent a delightful left footed shot from a tight angle into the far top corner. It was the sort of goal the most ingenious, mercurial Brazilians like Ronaldinho, Ronaldo or Neymar would have been proud of, a goal worthy of a Puskas nomination.
In the opposition's box, Adebayor is sharp, lethal and composed; this season alone, he has smashed in 12 goals in just 13 league appearances. A common thread among many of his goals is how quickly he shoots and the placement of his shots in and around the box.
When receiving the ball, he creates a yard of space through a quick first touch or turn; keeping the ball close to enable a curled left footed finish into the bottom corner of the goal or find himself unmarked in or around the box and place a shot first-time with his left foot into the bottom corner. In both instances the goalkeepers were given no chance. This highlights his composure as he can stay calm under pressure when making split second decisions.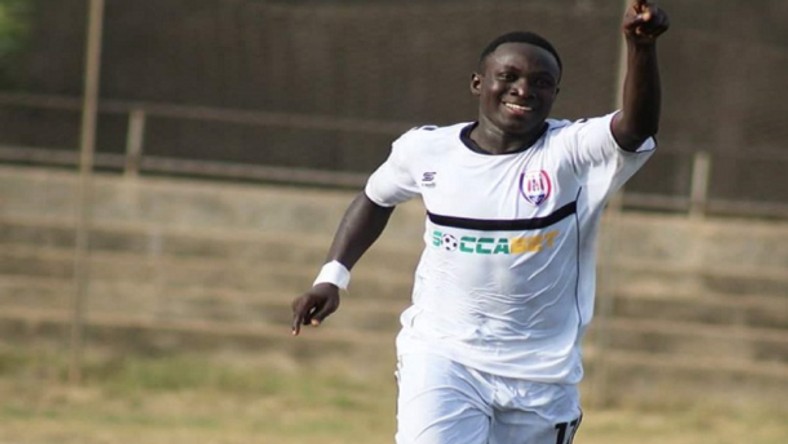 Despite Adebayor's effectiveness on the ball, he does have some flaws in his game. In particular, his decision making can be poor at times. During open play when he has sight of goal, he will usually have a shot when a pass or a cross is more appropriate. This leads to many promising attacks being wasted. 
In addition, he sometimes takes unnecessary shots from free kicks when the chances of scoring are minimal. With more experience and developing a greater understanding with his teammates, though, this deficiency in his game can be ironed out.
Another area Adebayor needs to work on is his intensity and work rate. When his team are not in possession or when he loses the ball, he rarely tracks back, presses opponents, or makes much effort to retrieve the ball. His club coach Henrik Lehm echoed their frustration with this part of his game, warning that a successful career in Europe would be impossible without intensity and work rate off the ball. Providing he takes onboard what Lehm has said he should be able to improve this aspect of his game.
Next Big Move?
After watching Adebayor closely in several Ghanaian Premier League games, as well as in clips from a few of his international matches, he has the potential to play in one of Europe's top five leagues. He has been linked with moves to Ghanaian powerhouses Asante Kotoko and Hearts of Oak for a fee in the region of 150,000 dollars. If he continues to replicate his recent performances, he will attract the interest of clubs from the world's most lucrative leagues.
Let's take a look at two clubs that would give Adebayor a platform to develop his game and take the next step in his career.
Club Brugge
Club Brugge were crowned the Belgian First Division A champions this season, and they dominated the league from start to finish in no small part due to their excellent attacking options. This included talented young African trio Krépin Diatta, David Okereke and Emmanuel Denis, as well as Brighton loanee, 26-year-old South Africa international Percy Tau.
These four players contributed 23 league goals along with a number of assists. Tau will return to Brighton shortly, and with the likely departures of two or three of the others, who have all been heavily linked with moves to clubs in Europe's top five leagues, this will leave Brugge with a depleted forward line.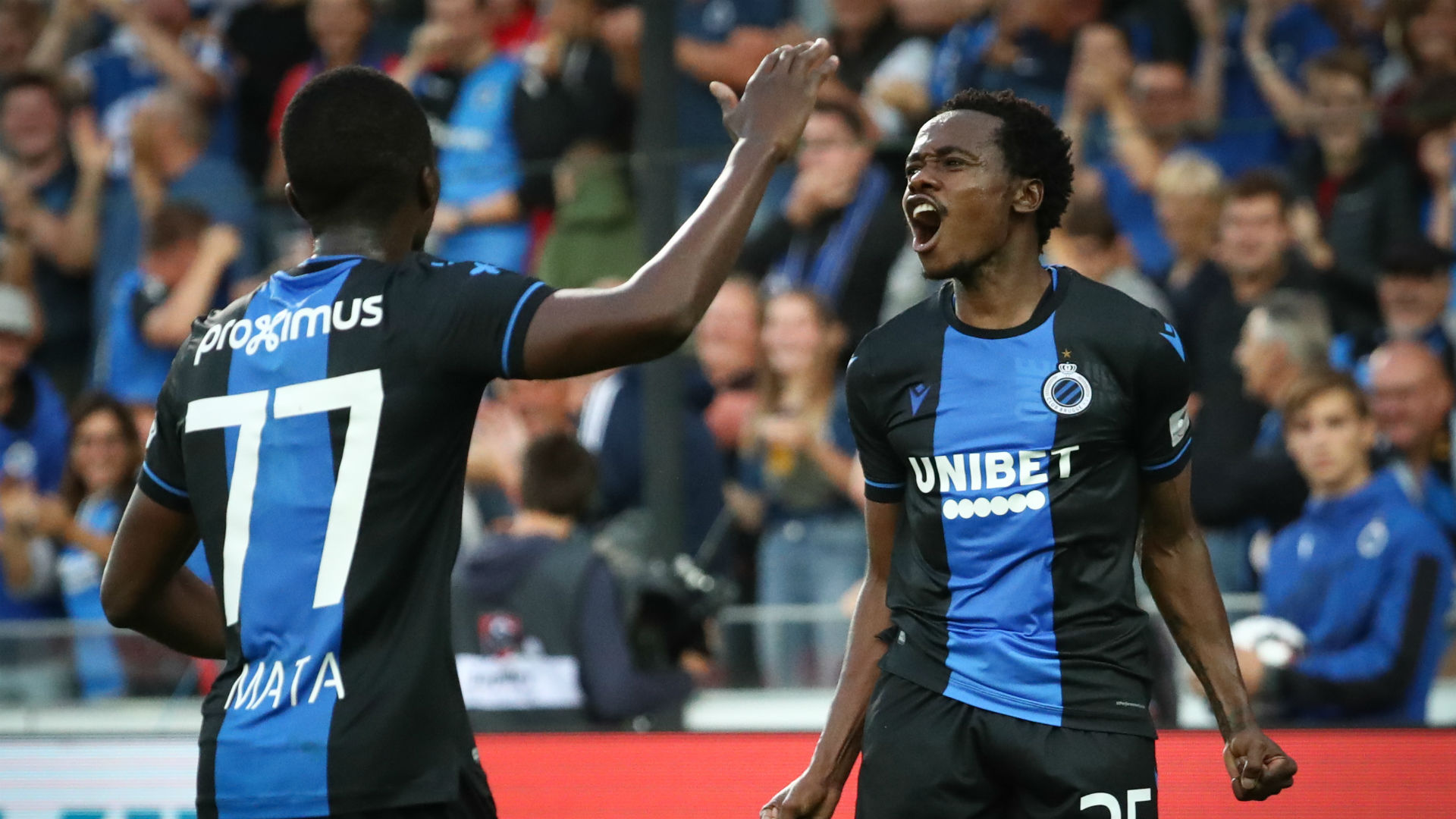 Photo: Getty
As a result, Adebayor and Club Brugge would be a match made in heaven. He would help fill a gap in their squad and provide them with a quality attacking option who can score goals and create havoc for opposition defences in a similar vein to Okereke and Diatta. 
While they would provide him with the opportunity to develop on and off the pitch in a welcoming environment for young African players, play in a highly competitive league as well as showcase his talent in Europe's premier continental competition; the UEFA Champions League.
    2. Basel
As of today's date, Basel trail league leaders St. Gallen and second placed Young Boys by 5 points with 13 games remaining. They have not had the best of seasons, but with the Swiss Super League potentially restarting on 8 June, they still have a chance to salvage their campaign.
Looking forward to next season, Basel are likely to be in the market for a new attacker who can play on the right wing and upfront. Their key striker from this season Arthur Cabral has been mightily impressive, scoring 7 goals and providing 4 assists in 14 matches, but he may not stay at Basel beyond this season as more renowned clubs around Europe circle for his signature. In addition, right winger Edon Zhergova will return to Genk after a season-long loan and they have a few aging wide midfielders and strikers like Valentin Stocker and Ricky Van Wolfswinkel.
In light of this, Adebayor would be a good fit for Basel. He would freshen up their attacking options as he can play as a centre forward or right winger, whilst providing them with some much-needed pace and skill across the final third of the pitch and the unpredictability of his play would help them create more chances and score more goals; potentially replicating Mohammed Salah's impact for them between 2012 and 2014.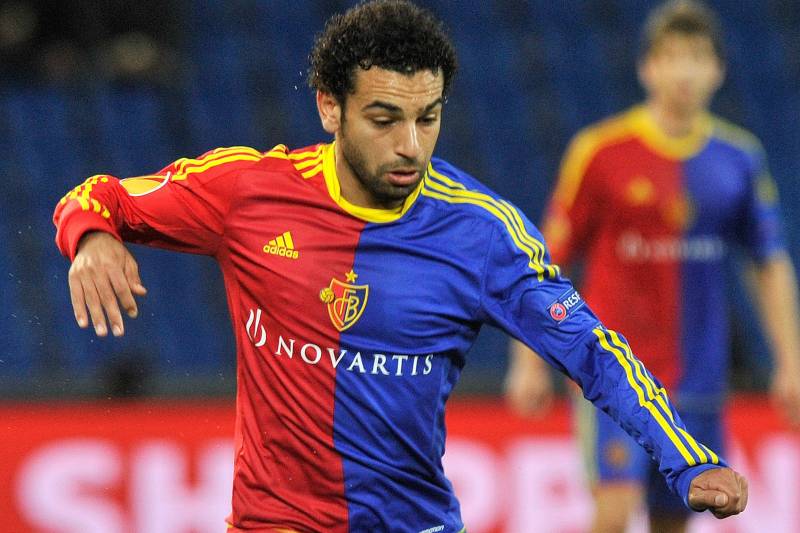 Photo: EuroFootball / Getty
A move to Basel would suit Adebayor too because he could develop his all-round game while playing for Switzerland's most famous club and benefit from the exposure that gives him. At the same time, he would follow in the footsteps of African players who have starred for Basel like Salah, Mohammed Elneny and Seydou Doumbia.
By: Daniel Ajuh
Photo: @GabFoligno