Addressing Barcelona's needs in the transfer market
With the COVID-19 outbreak showing no signs of letting up, we don't know to what extent the football transfer market is going to be affected.
Nevertheless, talks of Financial Fair Play (FFP) being relaxed to some extent seems to lend itself to the idea that transfers might be easier to complete. On the other hand, with clubs losing considerable sums of money due to the lack of football matches, how much can they really spend?
Whereas that is a topic within itself, we're here to talk how FC Barcelona can improve and what signings they should make in order to regain their place atop Europe's footballing elite.
David Ramirez/​PACIFIC PRE/​SIPA/​Shutterstock
Current Squad
Let's get it straight, Barcelona is an elite club and have been in football history. But the current squad is not reflective of that.
With key players reaching an age where most move on from a top club, this means the next generation and foundations of this team and squad must come now. 
Looking at the crop of players who were so key to their reign last decade, such as Jordi Alba (31), Sergio Busquets (31), Luis Suarez (33), Lionel Messi (32), Gerard Pique (33), Ivan Rakitic (32), and recent signing Antoine Griezmann (29), it is clear that the squad's spine is made up of players who are either enjoying their final years at their peak, or are already declining.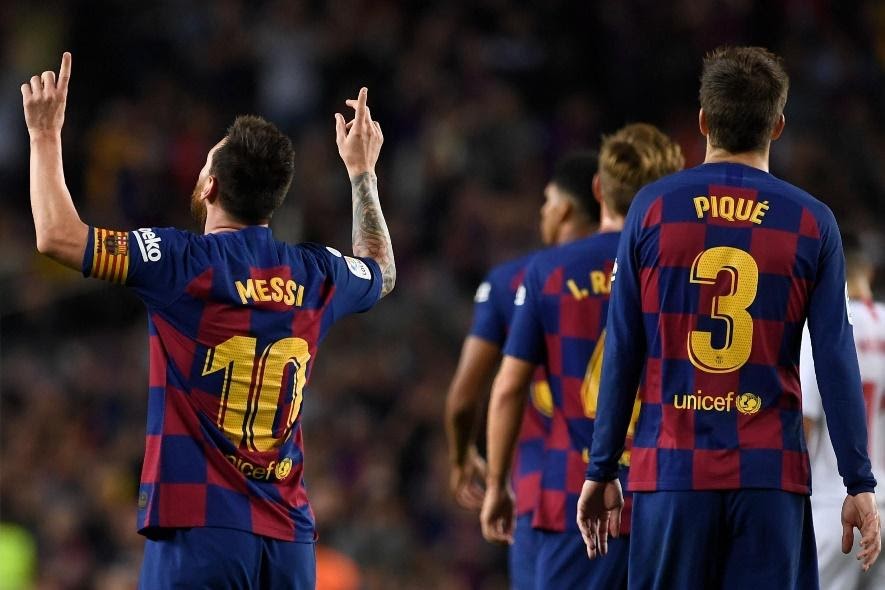 AFP via Getty Images
It's time for Barcelona to reinvigorate their aging squad by gradually putting these veterans out to pasture, and in order to do so, they must fill the team's biggest holes with young, promising players.
Centre Back
Current centre back options include the aging Gerard Pique, Samuel Umtiti and Clément Lenglet. At 33, Piqué is near the end of his time at the top; it says as much about his ability as a world-class defender as it does about his competition that he's been Barcelona's best center back this season.
Umtiti was meant to be the long-term replacement for the Catalan defender; he was excellent in his first two seasons in Catalunya, but since playing through pain at the 2018 FIFA World Cup for France, his short-term and long-term health has taken a toll. The Frenchman is regularly unavailable due to injuries, and even when he is, he still isn't a shade on the player he was between 2016 and 2018.
Lenglet has provided a solid return on investment, but manager Quique Setién has preferred Umtiti to him due to the former's superior ability on the ball. Barcelona can and should aim higher, and there are plenty of routes they can take to reinforce the center of defense.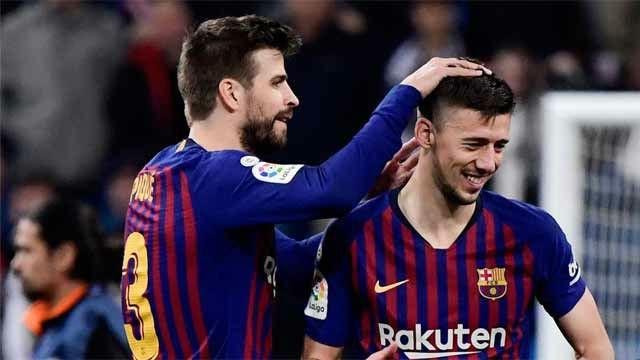 With Jean-Clair Todibo already on his way out and with Umtiti possibly joining him in the exit door, Barcelona should bring in two center backs: one guaranteed starter and one younger player who will grow into the role just in time for when Piqué hangs up his boots.  
My two picks for the experienced player who could make an instant impact are Kalidou Koulibaly and Milan Skriniar.
With Koulibaly the older option at 28, his time at Napoli seems to have reached its end. Club owner Aurelio De Laurentiis is unwilling to sell him for less than €80 million according to reports, which may seem excessive, but the fact is, he is the best center back on the market.
The Senegalese center back has been a pillar for the Partenopei since joining from Genk in 2014, and he can still provide 2-3 seasons of world class service. Barcelona are in win-now mode, and Koulibaly might just be what they need to get across the finish line and lift the Champions League trophy that has eluded them since 2015.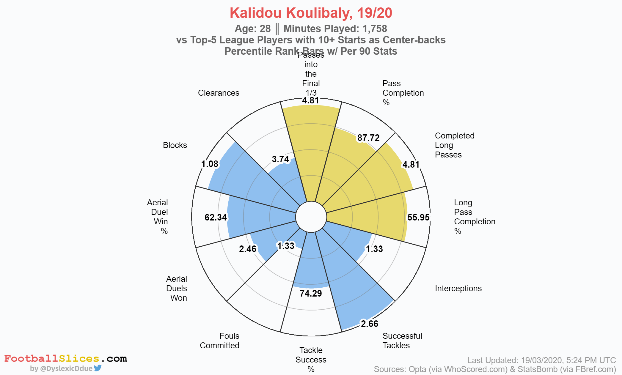 As for Škriniar, the Slovakian defender has struggled to adapt to left side of Antonio Conte's back three this season, and he would do better in the back four used by Setién at Barcelona. While he would be more expensive than Koulibaly due to his age, he would be an excellent addition to a defense in desperate need of his grit and aggression.
The stats show that between the two, Koulibaly has more tackles, interceptions, blocks and less fouls than his Inter counterpart. Although Skriniar was dribbled past less and made more clearances – he only bettered Koulibaly's stats by 0.1.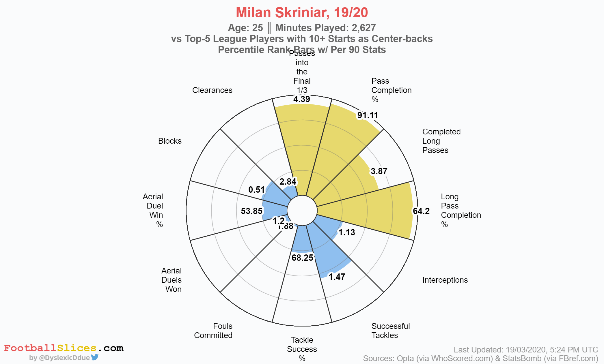 In terms of passing, which is key to playing in this team, the two are similar. Koulibaly has more passes into the final third and more long balls but passes slightly less and is slightly less successful than the Slovakian. But the Senegalese international has more key passes and dribbles per 90. 
In terms of the younger options, Luiz Felipe and Gabriel Magalhães are two aspiring top-class centre backs, both who have performed extremely well this season. The former has been a rock in Simone Inzaghi's Lazio team, whilst Gabriel has earned the reputation as a modern-day centre back at Lille.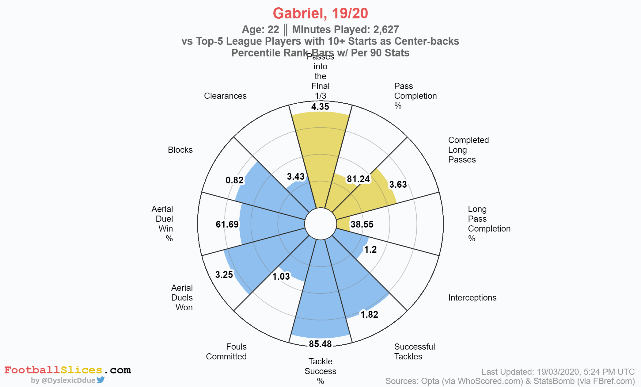 The stats show Gabriel has more tackles, clearances and was dribbled past less but Felipe had more interception, less fouls and slightly more blocks. Gabriel's tackle success and aerial duels were notably high whilst Felipe covered and read the game slightly better. Felipe showed better passing stats in general, was more consistent and carried the ball more.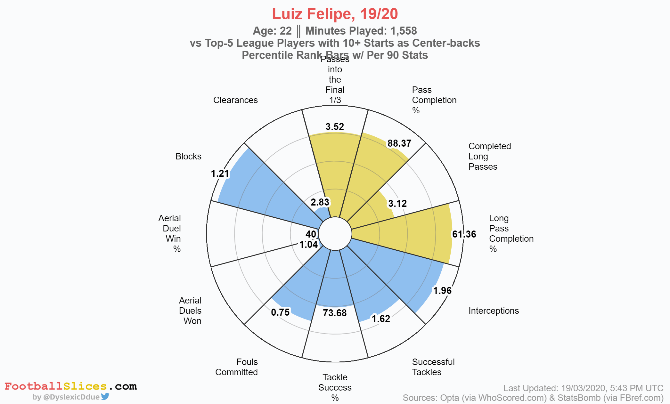 Another option is to just sign a young, high performing centre back. I must mention Dayot Upamecano, who is only 21 but is one of the best performing centre backs of the 19/20 season. Instead of signing two players, they could just sign him and have a centre back for now and for the future.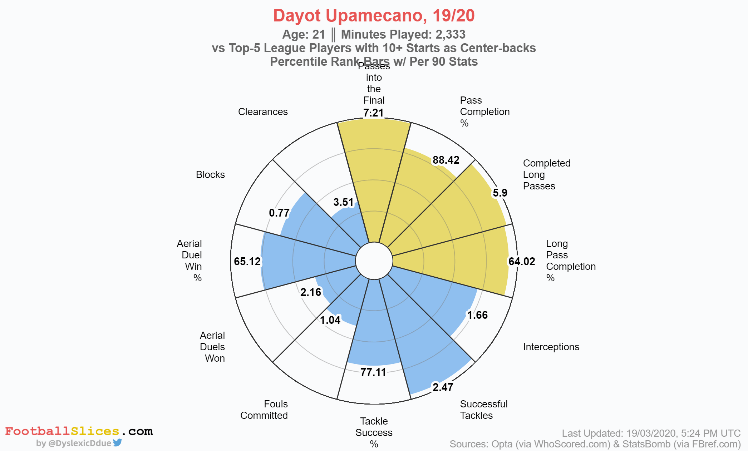 Central Midfield
In terms of the options they have, Sergio Busquets, Ivan Rakitic and Arturo Vidal are all north of 30, while Sergi Roberto is 28. On the other hand, Frenkie De Jong, Arthur and Carles Aleña, currently on loan at Real Betis, represent the future of Barcelona's midfield.
One could see Barcelona shopping around the likes of Rakitic, Vidal and Roberto to bring in new additions, such as Houssem Aouar of Lyon, Donny van de Beek of Ajax, and Lorenzo Pellegrini of Roma.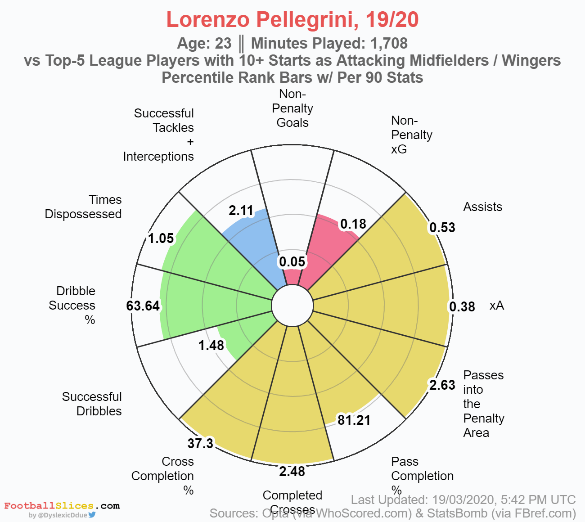 All fit the bill of the style of play. Van de Beek offers technical skills, dribbling, passing and shooting qualities and he would be reunited with former teammate De Jong, with the potential to act as the more advanced number 8 in a midfield three and thrive.
On the other hand, Aouar offers a potent goal threat but is tremendous ball carrier as well, while Pellegrini has thrived in a '10' position this year with superior stats in terms of key passes, through balls, long balls and assists.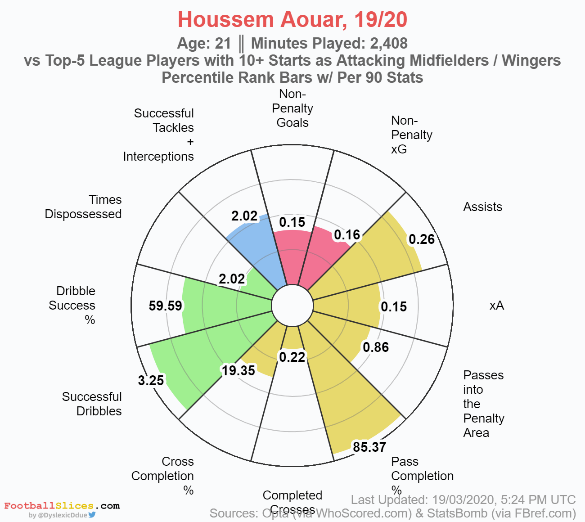 The stats reflect their styles; Van de Beek has more goals and assists, tackles, less fouls than the other two. Pellegrini has the standout passing stats, leading on key passes per 90 (2.9) assists (8) crosses (2.2) through balls (0.4) and key passes (2.9).
Aouar is fouled the most, has the most dribbles and the best pass success rate (85.7%)
Forwards
Always a key part of any Blaugrana side, Barcelona's forwards historically have been full and talent, flair, and most importantly goals. Unfortunately, they're currently lacking in that department, and need to invest in some forwards who can put the ball in the back of the net.
Ousmane Dembele is injury prone and has failed to pay off his lofty price tag, while Martin Braithwaite was a panic buy who isn't good enough for anything more than a backup role. That leaves Lionel Messi, Luis Suarez and Antoine Greizmann.
Ansu Fati is also there but at only 17, you can't rely on him to start for the first team right now. It seems a younger attack is needed to replace Suarez and improve the left-wing position.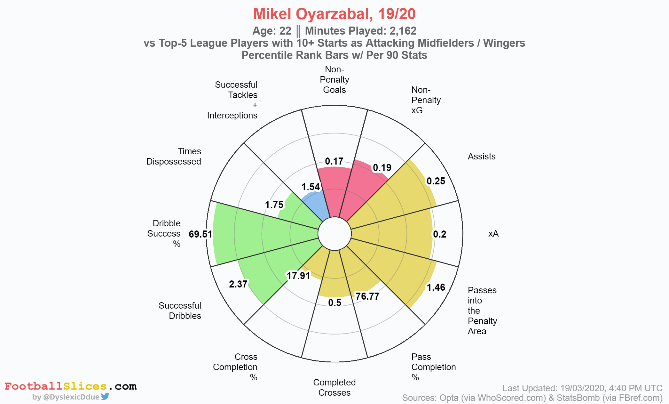 Two options here – a long term solution to Suarez and a winger who can start games now but is a versatile striker. Someone like Lauturo Martinez would be a signing for the future, but his release clause is far too expensive for. Barcelona to afford.
For the forwards, 20-year-old Donyell Malen would be an astute signing as he bagged 11 in 14 in the Eredivisie for PSV and he would come cheap as one for the future. 
In terms of bringing in someone more established, one player who is extremely versatile who can play both on the left or up front is Timo Werner of RB Leipzig. Werner would come for roughly half the fee of Lautaro, and he comes off the back of a season where he's bagged 27 goals and 12 assists.
Two wingers who tick the boxes are Christopher Nkunku of RB Leipzig and Mikel Oyarzabal. Both are out and out wingers on the left, they both would come at relatively decent fees and have both shown consistency, quality and attributes that could improve Barcelona.
Oyarzabal has starred for Sociedad but comparing his numbers against Nkunku's is tough because his all-round creation of crosses, passes, pass completion and output all look extremely good. Only 22, he has plenty of time to improve. 
Conclusion
With the names mentioned, I've tried to steer away from the 'big name' signings, as most clubs would want to follow the Liverpool blueprint of buying the right players to develop in the team.
Philippe Coutinho and Ousmane Dembele cost a combined €270 million and it is likely they won't see any return on that. In order to make sure history doesn't repeat itself, they should be looking to sign players who fit the Barcelona style of play, have flair, ability to be consistent performers and be regular performers at their respective clubs. 
With players like Braithwaite, Coutinho, Dembele, Vidal and Rakitic all leaving, this mass exodus should free up funds and squad space. If enough players leave, then they could sign three or four players but it's really a Barcelona trait to go and buy loads of players.
Building that spine will be so vital with Messi very much still the best player in the world, the club needs to acknowledge that life after Messi is going to be incredibly tough. This is the start of the plan to make sure Barcelona can get back to winning the Champions League.

(All transfer values came from transfermarkt.co.uk, stats came from FootBall Slices and WhoScored)
By: George Priestman
Photo: Gabriel Fraga