Should Max Aarons Be Tottenham's Priority Signing at Right Back?
When Norwich City were promoted last year off the back of a dominant season in the Championship, Max Aarons was one of the most exciting youngsters in English football and dubbed a wonderkid. Fans were excited to see what the EFL Young Player of the Year could do at the highest level and were full of expectations after his meteoric rise.
Aarons's stock has fallen over the last year after the Canaries's dismal season which saw them finish bottom of the league, with the general consensus being that the defence was to blame. It is a testament to the youngster's talent that despite having a poor season he is still being linked with a move to top clubs like Tottenham and even a shock move to Bayern Munich. 
A move to Tottenham would make the most sense, with their right back options already limited and both Serge Aurier and Kyle Walker-Peters reportedly likely to leave. Aarons feels like a typical Spurs signing, with their chairman Daniel Levy preferring to sign young players with potential and resale value over proven stars in his twenty years at the club.
Because of Norwich's poor season this year, the word 'overhyped' springs up a lot when Aarons is talked about by fans, which makes sense after being part of the worst defence in the Premier League. However, he was let down by the players around him and the overly attacking system that manager Daniel Farke employed was never going to work in the Premier League with the calibre of players at Norwich. Despite being only 20 years old, the full back played the most minutes of any Norwich player and was arguably their best defender.
Photo: Reuters
It is also worth remembering that just three years ago Andrew Robertson was relegated with Hull before he was given the chance to thrive at an elite club. Playing as a full back for a top team is almost like playing a different position than playing for one battling relegation, and Aarons would be given the chance to properly show what he can do in the Premier League if he signed for a team like Spurs. 
Since being at Spurs, José Mourinho has played an asymmetrical defence where Aurier pushes high up the pitch as one of the main outlets in attack, while the left back, Ben Davies, slots into a defensive role as almost a third centre back.  
With the divisive Ivorian likely to leave the club, it seems like the situation is perfectly suited for Aarons to be signed to play in that attacking right back role. He is blessed with pace which will help for the blistering counters that Mourinho likes to utilise and despite playing for a Norwich side that finished bottom of the league, he has put up some impressive attacking stats this season, with his 1.3 dribbles per 90 minutes played higher than Aurier's numbers.
Most impressively he draws fouls from his opponents 1.4 times per 90, which is double Aurier's 0.7.  However he does have areas to improve on and overall Aurier's numbers suggest he is the better player at the moment, with more crosses and key passes, as well as four assists more than Aarons. His 2.8 tackles per 90 are also double that of the youngster's 1.3.
Reports suggest that Mourinho is unsure of Aarons's suitability for his full back role as he believes the Englishman is too small for his system at 5'10". The stats show that Mourinho does have reason to worry about Aarons's height as he only won 0.6 aerials per 90 compared to Aurier's 2.1.
The other right back being linked to Spurs is Atalanta's versatile defender Timothy Castagne. With only a year left on his contract Castagne would reportedly be available for a similar price to Aarons and at 6'1" might fit the profile that Mourinho wants more.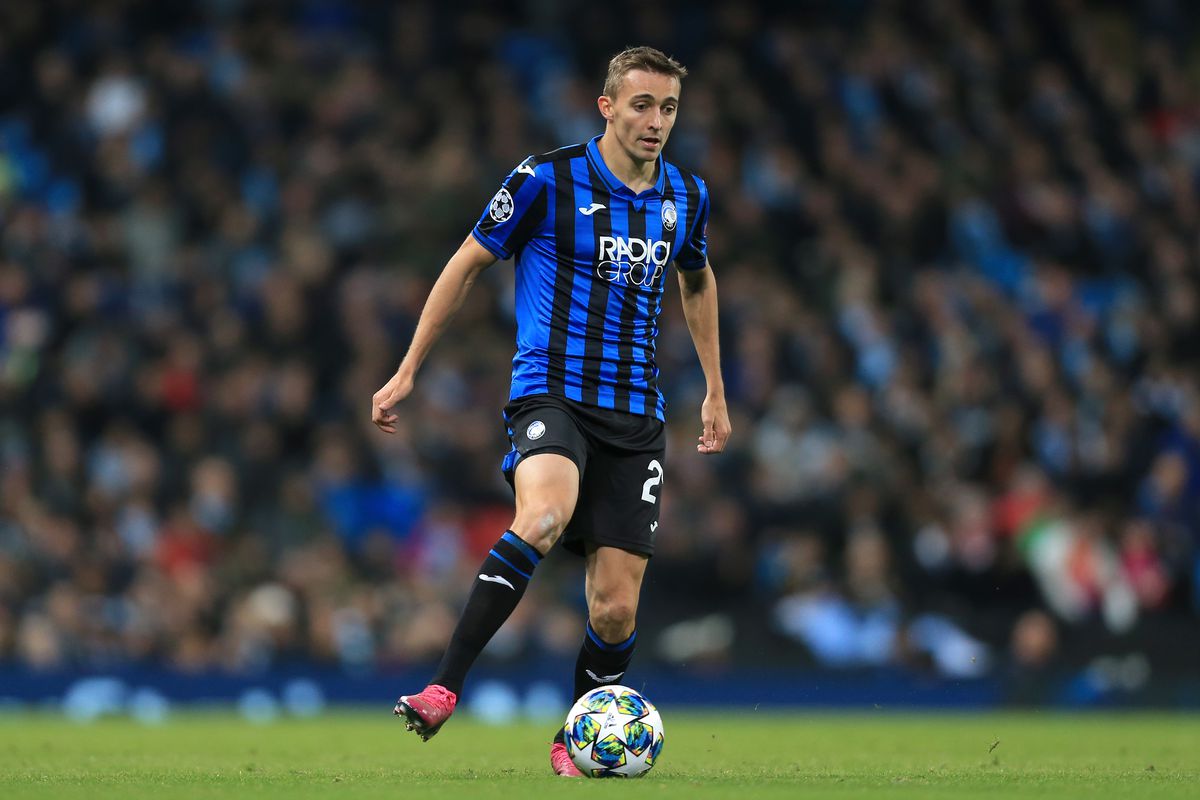 Photo: Simon Stacpoole/Offside/Offside via Getty
Castagne is a much more offensively-minded player than Aarons and plays as more of a wing back than a full back in an ultra-attacking Atalanta side who scored ninety-eight goals in the league this season. Despite this, Castagne's attacking stats are inferior to that of Aarons; while he has slightly better passing statistics, the Belgian only completes 0.5 dribbles per game, less than half of what Aarons outputs.
When you consider the fact that Aarons is four years younger and outputs better defensive stats than Castagne's, even in the worst defence in the Premier League, he seems like the obvious choice. And even though Aurier's stats are better at the moment, that is to be expected from a player who is seven years older and playing in a much better team under a more experienced manager. 
It is clear when you look at Aarons's individual stats that he is a very talented footballer who was not done any favours by his teammates last season and it is likely that a move to a big club would liberate him and allow him to show off his natural talent. It seems very unlikely that he would stay at Norwich in the championship, he is a Premier League quality player and they will need to sell some of their higher value players in order to balance the books after relegation.
 He seems destined to sign for Spurs as they will surely need to bring in at least one right back this summer and he fits their signing profile. Wherever the talented youngster moves, he will know that he needs to have a big season this year in order to silence the doubters and prove that he deserves the wonderkid tag so he doesn't go down as just another overhyped English talent.
By: Kristian Tyrrell
Featured Image: @GabFoligno