A History of Match Manipulation and Deliberate Underperformance in Football
As made in no uncertain terms by FIFA in their 62-page didactic handbook, for football to remain such an entertaining, fair and accessible sport, integrity must remain one of its cornerstones. In what might be received as somewhat rich due to their own internal history of corruption scandals, football's international governing body maintain in their set of guidelines that any and every match should be protected from manipulation.
The latest version of this initiative was composed in 2018 and has been mandatory reading for every member association, in efforts for the wider education of where to begin, what to know and what to do in the face of integrity being compromised. The handbook is perhaps necessitated by the various avenues of football's modern climate in which match manipulation could take shape.
The sport does have a chequered past with deliberate underperformance, and the environments in which such events have occurred potentially give rise to the prospect of the same happening again. Football's governing body claim they are on top of things: "FIFA has adopted an effective approach towards all forms of manipulation and/or unlawful influencing of football matches or competitions."
It is firmly in the interests of players, coaches and fans to hope this is indeed the case. On a few remarkable occasions, the footballing world has seen performances from the likes of Lionel Messi, Cristiano Ronaldo and Diego Maradona so freak in quality that it was almost as if it was within their own power to decide the fate of a game. But what about on the opposite end of the spectrum, the instances where footballers have actively chosen to play below par in pursuit of some other gain?
Motivated by Money
Financial incentives have accounted for the one of the most prominent reasons behind match manipulation in football. Although 'match fixing' as a term can be applied more generally, it does carry strong connotations of this specific type of offence. 
A proven history exists of players aligning their performances with lucrative outcomes, adjusting their displays on the pitch to fulfil the prediction of a bet. Italian football has somewhat of a steeped history in match manipulation, and one of its two most notorious scandals can be traced back to motivations purely informed by money.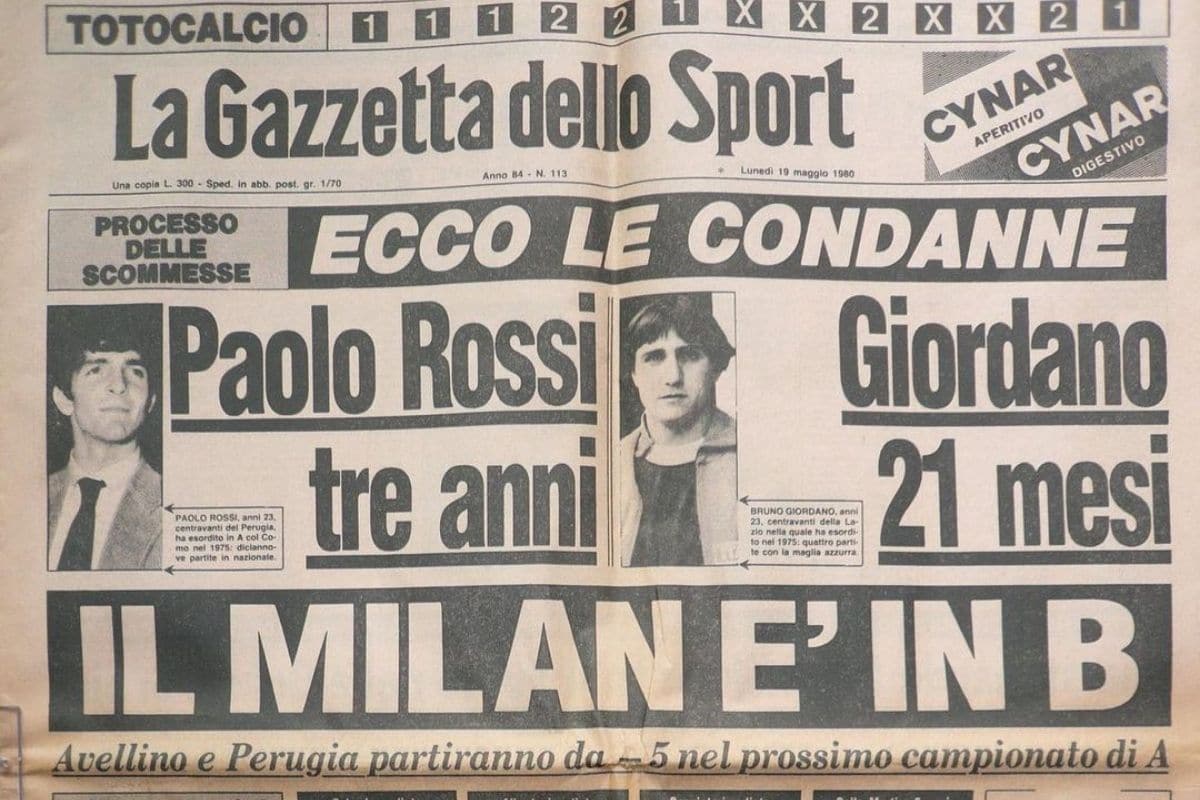 The Totonero scandal in 1980 surfaced after two local business owners began collaborating with Lazio players to throw games in exchange for pay-outs on an illegal betting system. Before long, Alvaro Trinca and Massimo Crucuani would branch out into the matches of other clubs, including AC Milan and Bologna. 
After a few months of underhand operations, the scandal was exposed and prison sentences and club relegations were handed out generously. This was perhaps unsurprising, given the system lacked much sophistication and relations between Trinca and Crucuani and many players were quickly strained if a fix attempt didn't work out.
Straightforward gambling-influenced match manipulation has also taken shape in the capacity of spot-fixing, where players have deliberately manipulated a minor, isolated event within a game to secure the success of a bet. Lacking the need for a system of organised crime to facilitate it, spot-fixing has commonly been taken up by individual players.
In 1995, Southampton midfielder Matt Le Tissier purposely kicked the ball out of play in the early exchanges of a match against Wimbledon after betting money on the first throw-in to be within a minute of the game starting. This became a higher-profile case of spot-fixing after Le Tissier admitted to it in his 2009 autobiography.
Recent times have seen lone ranger illegal gambling in football transcend matters on the pitch. Atlético Madrid's Kieran Trippier is currently serving a ban for allegedly feeding information to friends on his transfer from Tottenham in 2019 that they then used to place relating bets. 
Although yet to be fully proven and with the fact in mind that Trippier would not have been benefitting from any financial gain himself, the allegations do not bode well for football's environment of ever-increasing accessibility and popularity for meticulous online gambling. 
Sporting Advantage
The relationship between match manipulation and monetary reward has sometimes involved more complexities than that of simply fulfilling a betting outcome. Incidents have previously arisen in which the destiny of a club's season has meant so much that it is taken into the control of human intervention at the expense of its integrity. 
Olympique de Marseille jeopardised a glorious league and European Cup double in their 1992/93 season with a despicable bribery attempt in their last domestic match of the campaign. Needing a win for the Ligue 1 title, midfielder Jean-Jacques Eydelie offered money to players of opposition side Valenciennes to take their feet off the gas and underperform, in order for Marseille to stroll to a routine win and not over-exert themselves ahead of their Champions League Final against Milan.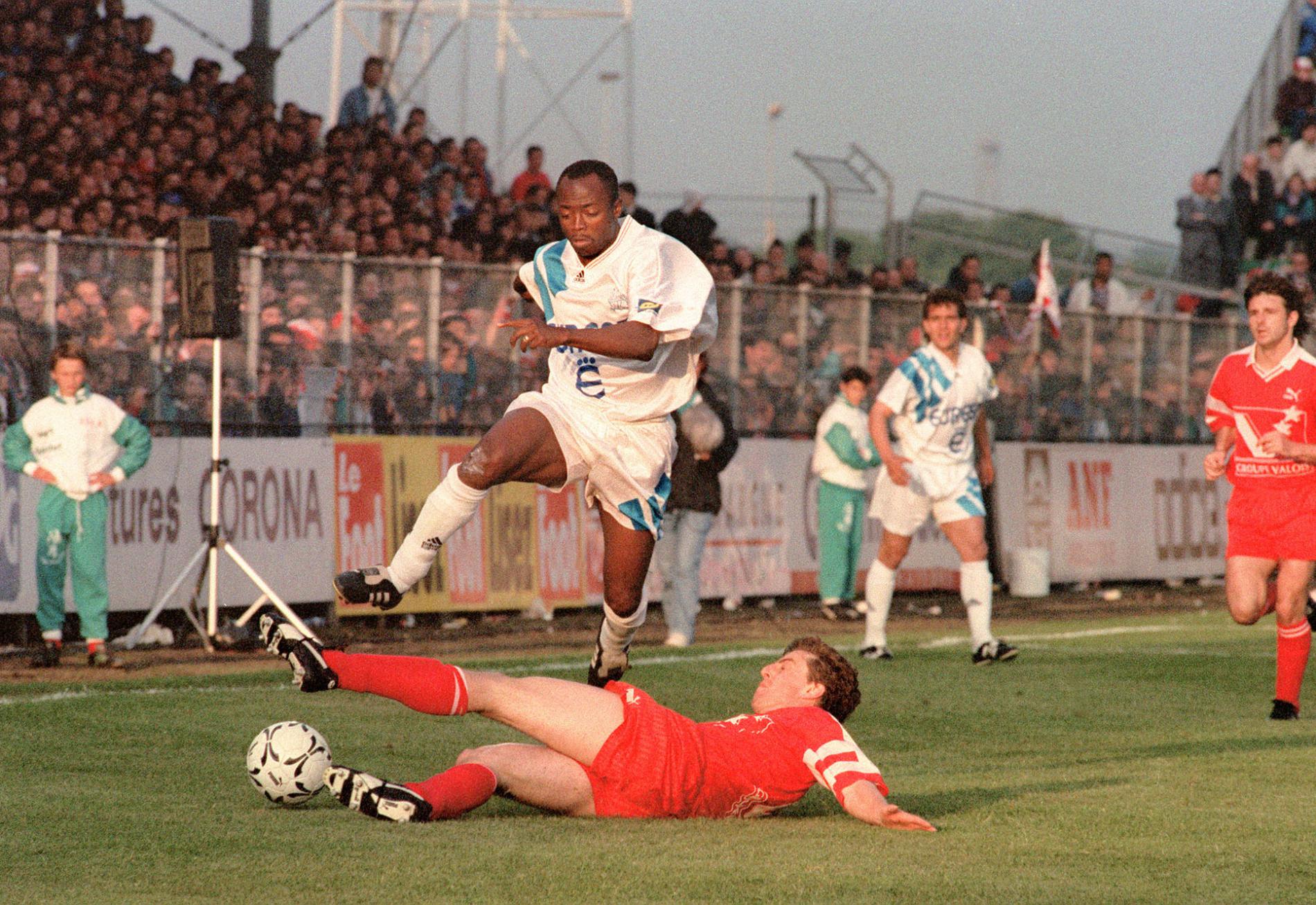 Photo: Jacques Demarthon – AFP 
Marseille won the match, but after one Valenciennes player refused the bribe and subsequently revealed Eydelie's advances, they were stripped of the title and relegated to the second division. The Champions League they won six days later was allowed to stand, but similarly to Italy's 1982 World Cup win after Totonero, is looked back on as being a tainted victory by some.  
Thousands of French francs changed hands that day in return for the deliberate underperformance of Valenciennes, but the scandal was ultimately inspired by Eydelie's desire to secure an easy passage for his club to the league title and an advantage over Milan by arriving in the final physically untested in their previous game.
Another skeleton was added to the closet of Italy's professional game in 2006 with the wider-known Calciopoli scandal. The motivations behind the collusion of Serie A and B clubs and referees were sporting, with each of Juventus, Milan, Lazio, Fiorentina, Lazio and Reggiana ensuring they had a favourable official in a series of 2004/05 and 2005/06 season matches. 
The match-fixing did not go without stern punishment, the most notable being Juventus's loss of both seasons' Scudetti and relegation to Serie B. Their single campaign in the second division was well documented, with the likes of Gianluigi Buffon, Pavel Nedved and Alessandro Del Piero standing by the club as they won immediate promotion back to Serie A.
Intentions to gain an illicit upper hand on opponents dates as far back to 1905 in English football. Like Eyedelie at the opposite end of the 20th century, Manchester City's Billy Meredith decided on a solo pursuit of league title attainment through bribery on the season's final matchday. Meredith was caught out trying to arrange a lacklustre display from opponents Aston Villa through a £10 payment to one of their players, which fell well and truly flat on its face before any scandal could even emerge as Villa won the game 3-2.
Match Manipulation Could Be Less Black and White
In an age of football where players seem to have more influence at clubs than ever, adjusting performances in the hope of springing repercussions onto managers is often talked up. Nowadays, the conjecture surrounding the future of an under-pressure manager will almost always contain at least a few conspiratorial thinkers declaring that 'the players aren't playing for him anymore.'
When such discussion is amplified, some may even go as far as to speculate whether performances are purposely declining to in act of aggression against a manager. Unlike a true scandal with cold, hard evidence, this type of match manipulation is seldom ever proven in full.
There have been episodes of poisonous player-manager politics that come pretty close, though. France's disastrous 2010 World Cup campaign culminated in a group stage exit not helped in the slightest by a player revolt against manager Raymond Domenech. After Domenech decided to send forward Nicolas Anelka home from the tournament for disciplinary reasons, harmony amongst the squad quickly deteriorated. 
Ahead of their final group stage match against South Africa, arguments broke out in the French camp after players informed coaches that they did not intend to train. Figures such as Patrice Evra and William Gallas were especially opposed Anelka being dismissed. Others had already felt alienated from previous tactical and team selections from Domenech and unrest ended up coming from all angles as relationships between certain players became fraught too. 
By the time the South Africa game came around, a number of individuals were eaten up with anger and the team were dumped out of their group losing 2-1 to its hosts. If any match was to contain players not wanting to do good by their manager, it was surely this one. Domenech was already set to leave his post after the tournament, so players didn't have any need to try and seal his fate, yet it wouldn't be anything too surprising if it transpired that some of them weren't giving their all.
In the fallout of many a managerial departure, underperformance has been cited by fan theories as evidence of players deliberately doing so in an effort to not only betray their bosses but actually push them out of the door. Sackings like José Mourinho's at Chelsea in 2015, Ruud Gullit's at Newcastle in 1999, and Claudio Ranieri's at Leicester in 2017 were all subject to rumour that their squad downed tools so club decision-makers would have their decisions made for them.
Do Certain Competitions and Squad Rotation Encourage Underperformance?
Congested fixture schedules in modern football, particularly for clubs in European competition and in the current season so uniquely affected by the COVID-19 pandemic, do lead to a hierarchy of priorities being magnified. Domestic cup competitions usually find themselves at the bottom of these, and it is the established norm in such games for the majority of sides to field a vastly different team to the ones in matches with apparently higher stakes.
This tendency does extend to lower league teams too. In 2016, the English Football League responded to a cluster of clubs making the full eleven changes to their previous line up for games in what was known as the Checkatrade Trophy (the EFL Trophy) at the time by distributing fines. In their statement announcing these reprimands, the EFL branded the under-strength teams as "transgressions that were not within the spirit of the rules". 
Whilst the unavoidable needs of squad rotation should be acknowledged, the fact that many clubs are so quick to put out virtually unrecognisable XIs to what would be seen in league games does give rise to the idea that a culture of underperformance is becoming more normalised and accepted.
The intention to play below par is certainly not in question here, and accusations of throwing matches would be well wide of the mark, but it must surely be part of some managers' psyche to deliberately field a weakened side knowing a negative result would be easier to digest in certain fixtures.
Could Football See Further Incidents in the Future?
All of the factors discussed in relation to match manipulation, such as the ubiquity of gambling within the sport, the continued rise in player power and contemporary squad rotation are ones that don't look likely to be departing football any time soon. 
Even the recent decision of Aston Villa to ban their squad from participating in Fantasy Premier League raises questions over whether the relationships between a player's performance and particular externalities bring the integrity of the game into disrepute. 
Some cases of underperformance can be more subtle than others, and the underlying reasons are therefore even more ambiguous. Nevertheless, FIFA evidently want to crack down on such, and despite a lack of clean halo on their own part, continued monitoring and scrutiny feels like a very sensible contingency plan moving forward.
By: Bradley Huxter
Featured Image: @GabFoligno / Pool BASSIGNAC/TURPIN / Gamma Rapho / ZENNARO/EFE