Ronaldo and Real Valladolid: Understanding O Fenômeno's Purchase of a Modest La Liga Club
Back in September 2018, modest Real Valladolid, recently promoted from Spain's second division, sparked a surprise with an announcement. Ronaldo, the Brazil legend who had previously played in Spain with Barcelona and Real Madrid, purchased 51 percent of the club and by the end of the month, became the club's president, taking over from Carlos Suárez, who had been in the role for 17 years.
The €30 million purchase came as a bit of a shock, but Ronaldo was ambitious: "We want Real Valladolid to consolidate in the top-flight and keep building hopes from there," he said. "It will not stop there because we want to grow to where our hopes allow us to."
This was the first time Valladolid were to play in La Liga in four years. The move was a sensible one for Ronaldo, as pointed out by Tifo Football, who believed both president and club were to benefit from it. They were playing in the top flight, had a humble history in the game, had a decent stadium with plans to improve it in the near future and they were in a good location, being just two hours away from Madrid, where Ronaldo spent a portion of his career as a player.
Given Ronaldo's obvious pull and his capability to make ends meet money-wise, this seemed like a fine investment to make.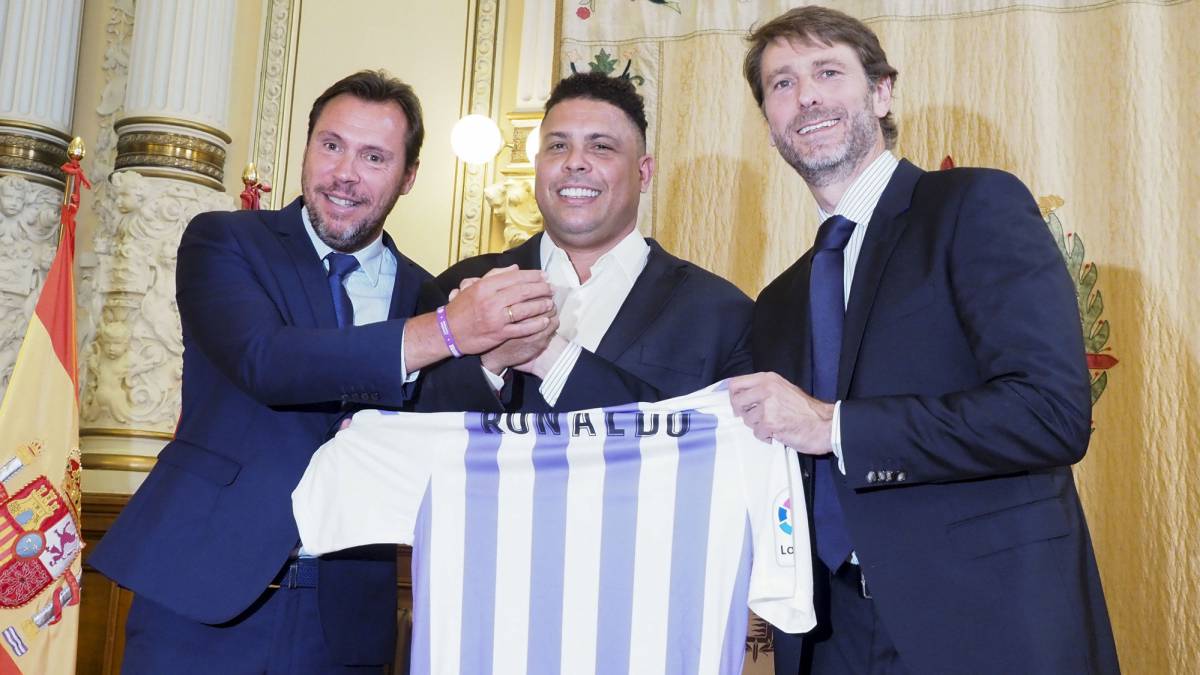 Photo: Miguel Angel Santos / Diario AS
Nearly two years on from the deal, this is proving to be a very good one for the club and they are reaping the rewards of Ronaldo's connections as well as stark ambitions. The upward trajectory for the club started through former president Suárez, who ensured the club existed and their debt at the time of their relegation in 2014 didn't get the better of them.
That same year, Valladolid had a debt of about €63 million and only earned €18 million in revenue – a bleak return with their long-term future taken into context. Since then, with some careful restructuring, they have been able to ensure the club has something to look forward to. 
This was done by a process called judicial recovery, which has been helpful to many clubs in Spain over the last decade. What happens here is that the club (the debtors) make it clear that they will be unable to pay their creditors on time and attempt to work out a deal that refinances their debt, ideally with some discounts or an extended time period.
Clubs such as Las Palmas and Málaga have taken advantage of this law to help themselves, and Valladolid have benefitted immensely. Valladolid were given an extension of eight years in 2012 to pay 30 percent of their debt, while the remaining 70 percent was forgiven, making it more comfortable for them to avoid bankruptcy. 
Additionally, La Liga's changes in the distribution of money earned through television revenues in 2015 also provided a helping hand. Lower clubs got more money that normally went to the likes of Barcelona and Real Madrid.
Finally, in line with UEFA's Financial Fair Play regulations, local football associations also enacted strict budgetary controls to ensure clubs don't suffer in the future. All of this combined at the perfect time and by 2018, Real Valladolid were able to make their way back to Spain's top flight.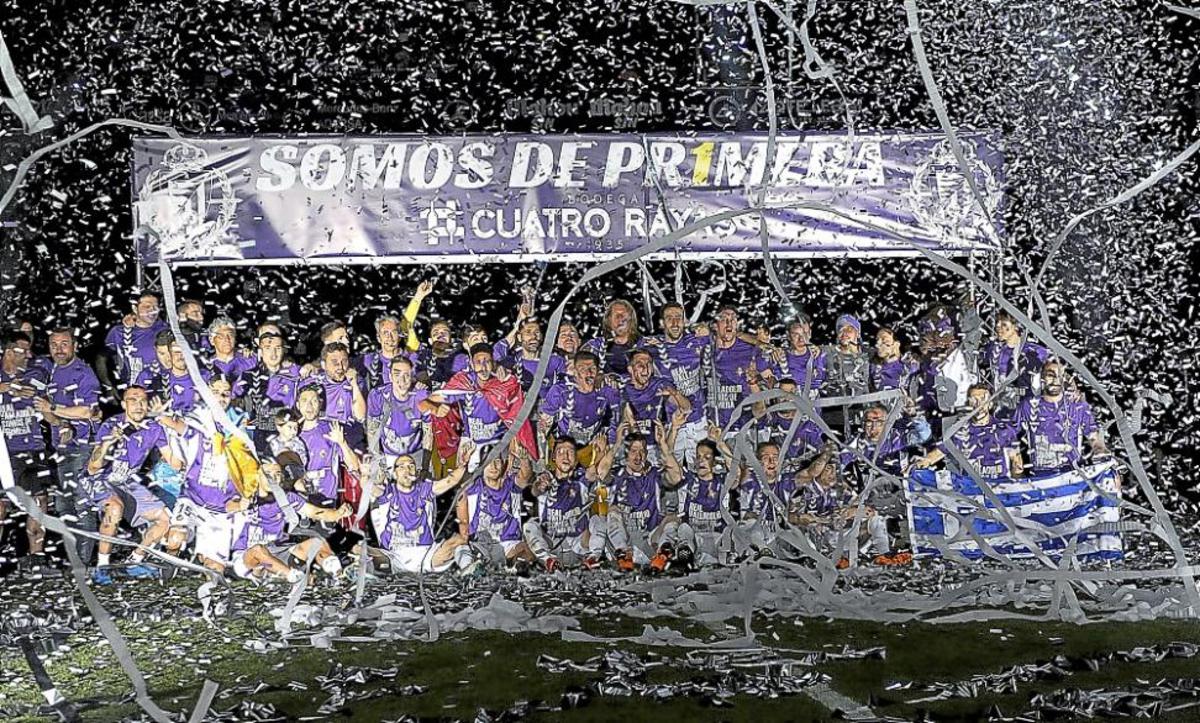 Photo: Roberto Fernández / Diario de Valladolid
In the summer before their first La Liga game since their return, Ronaldo provided a helping hand in the transfer market, but Valladolid spent just €3 million – the second-lowest amount in the league.
With that in mind, surviving in La Liga was the prime objective, and with a bit of trouble along the way, they achieved that goal, finishing 16th, just four points above the relegation zone. After his arrival was made official, Spanish daily MARCA produced a list of targets to aim for at Valladolid: 
A steady restructuring by implementing his ideas and using his connections in the game;

Achieving global growth by improving Valladolid's brand and making them more recognizable;

Internationalizing the club through their media coverage;

Achieving sporting stability by results on the pitch.
About two years after taking over, he is on course to achieving many of these goals. Soon after Ronaldo became president, he raised his commitment to the club as Tara Sports, his own company, became majority shareholder, buying 51.05 percent, giving Ronaldo 21.68 percent which effectively meant he owned over 72 percent of the club. The rest went to former president Suárez (10 percent), as well as Imobiliária Agora and Utopía del Sur, two local companies (9.1 and 4.99 percent respectively), and small shareholders (3.17 percent).
In April 2020, Ronaldo purchased another 10 percent, meaning he now owns 82 percent of the club's shares. This only backed up Ronaldo's claim that he was in the project for the long-haul and wanted to expand the club as much as he could. 
From a more footballing perspective, Ronaldo gave the stadium a facelift, investing about €2.5 million of his own money to modernise the Estadio José Zorrilla. He moved the fans closer to the pitch by removing a gap between them (subsequently adding 500 more seats), while other renovations included the improvement of the VIP zones and accessibility.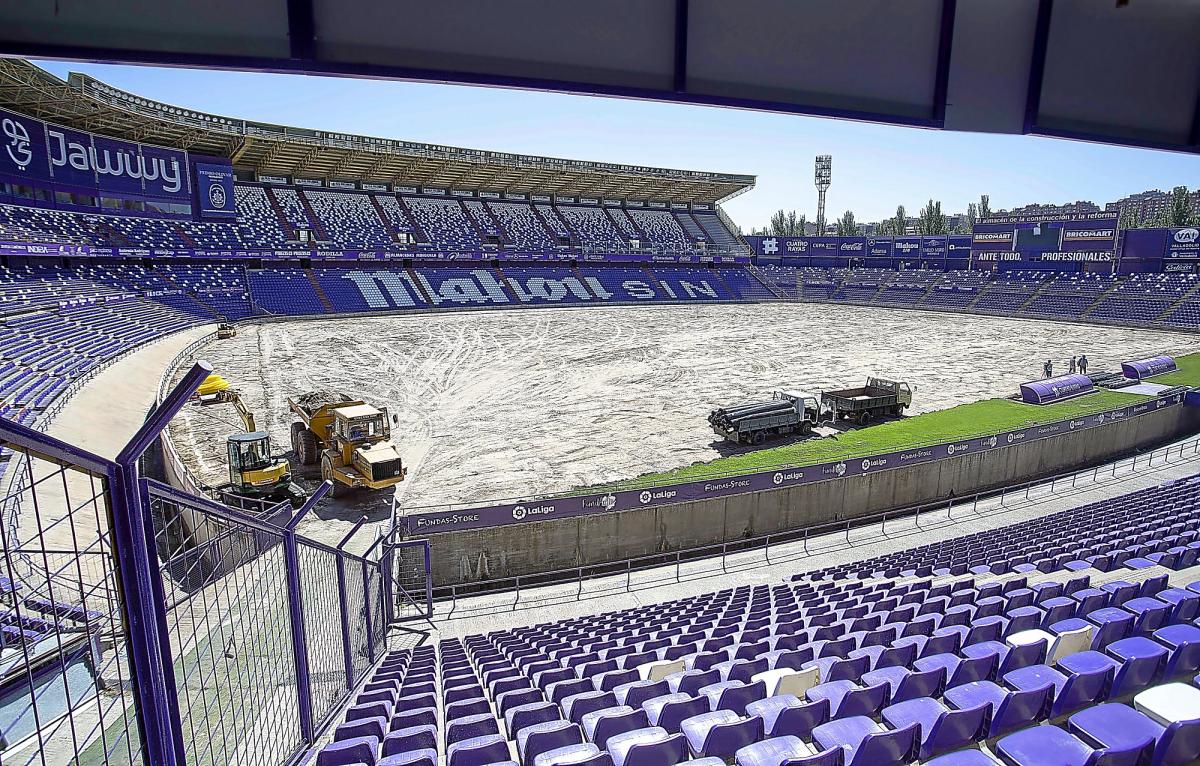 Photo: Pablo Requejo / Diario de Valladolid
Prior to his arrival, there were already discussions to make the ground better by making Wi-Fi freely available as well as the addition of large screens. With help from the city council, that project was given a budget of €20 million. Aside from that, he's also attempted to make Valladolid's training facilities better. Speaking to futsal legend Falcão over an Instagram Live in May 2020, Ronaldo said:
"It is a project that became a priority. I found a very traditional club and very limited infrastructure. We have two training camps, a stadium, but we don't have a specific training center. The priority for my project is the training center, with 12 official soccer fields, a futsal gym and two futsal and basketball courts.

Basketball and futsal in Spain are very traditional. I really believe in the idea of children starting in futsal before aiming and gradually moving to the field. We already do a very specific training by working with reduced spaces. I think it is essential for children to spend time in futsal."
One of those objectives has already been met. Early in July 2020, Ciudad da Valladolid, a basketball club playing in the second division of Spain's basketball ladder, formed an exclusive partnership with Ronaldo's football club. It is said that they will undergo a period of transition and set reasonable objectives and the club will officially be known as Real Valladolid Baloncesto (Real Valladolid Basketball).
"We are very happy that two institutions are able to understand each other to build a project with clear, ambitious and sustainable objectives," Ronaldo said after the agreement was finalized. "We both grow with the agreement and the city of Valladolid, one of our main points of interest in our management, is also greatly strengthened."
Back in football, Valladolid enjoyed a stellar 2019/20 season in La Liga. They finished 13th in the league, six points clear of the relegation zones, albeit a fair bit behind Levante in 12th (seven points). It was still a respectable return for a club that had spent just a paltry €1.4 million over the course of the season.
Emerging from the season was Ghanaian defender Mohammed Salisu, whose impressive campaign caught the eye of Southampton and a €12 million move to England is in the works. That will bring some much-needed funds ahead in a challenging time due to the COVID-19 pandemic altering plans for clubs around the world.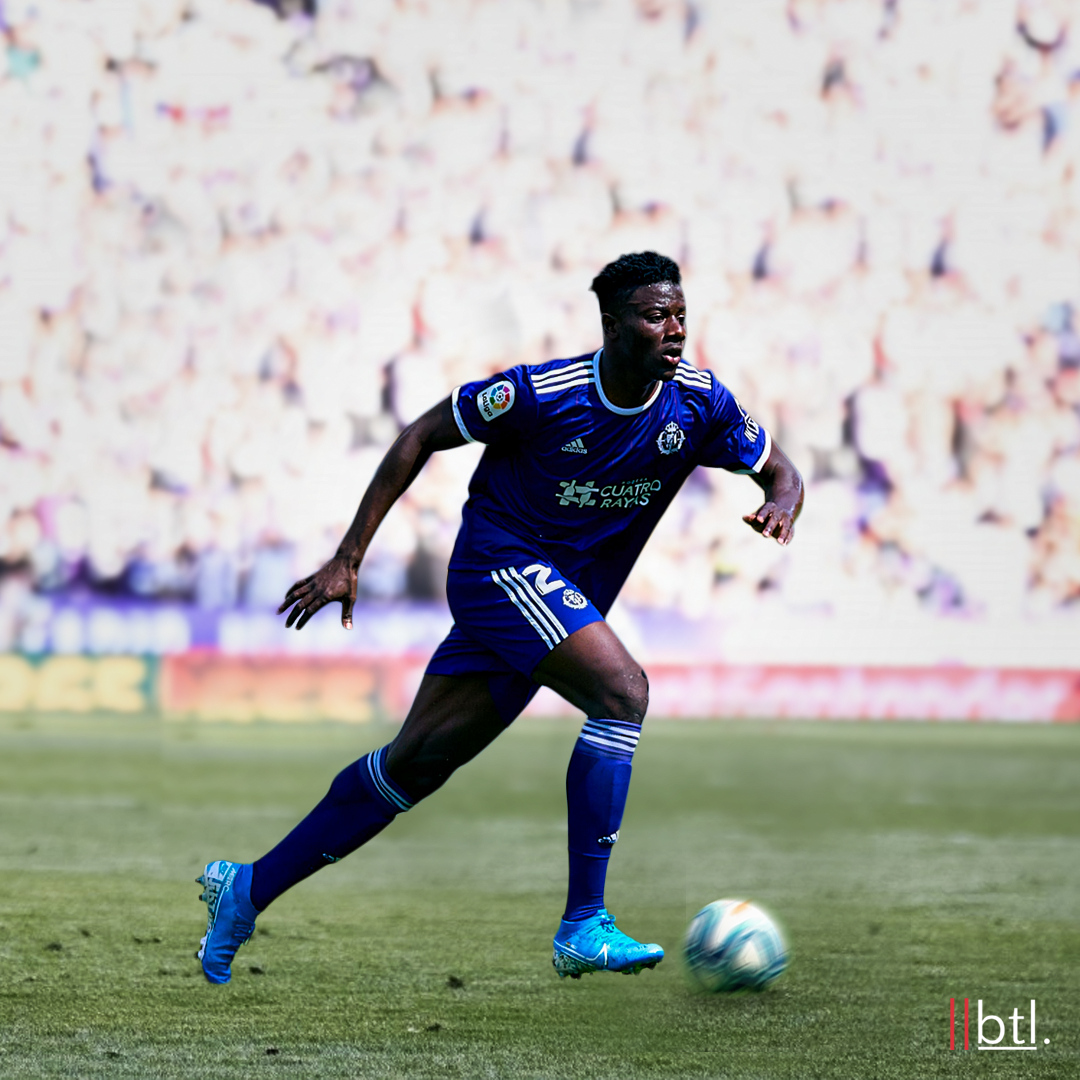 As for incomings, Ronaldo has already set his sights on players from South America as well as snapping up some loan deals, which have been the norm for Valladolid since they returned to La Liga. Colombian full-back Stefan Medina, who currently plays in Mexico with Monterrey, has been linked with a move to Spain recently.
They already added a centre back to the team, bringing in 23-year-old Javi Sánchez from Real Madrid, and sticking with the La Liga champions, there are rumours that 18-year-old midfielder Reinier may join Valladolid on loan as well. Ronaldo is also believed to be using his strong links at Inter, with a two-year loan for Sebastiano Esposito expected to take place in the summer. 
Staying in La Liga for three successive seasons – something that has happened just once in the last 20 years for the club – will be a massive achievement for Valladolid and Ronaldo and will only improve his status in the city. Operating on the lowest budget in the league, it is fair to say that the club have been punching well above their weight and the only way is up for them in the upcoming years. Nevertheless, they are aiming to one-up themselves in the coming years and make a genuine push for European football.
"We want to be a team that aspires to fight for things," says David Espinar, the director of Real Valladolid's presidential cabinet. "If things are done well, Ronaldo has always made it clear that he expects to see a Real Valladolid fighting for Europe in a few years. That is to change the mentality of the club."
From an international perspective, Real Valladolid's brand and coverage given to them has grown substantially. International media organizations such as Sky Sports, the New York Times and L'Équipe have covered the club more often, while Ronaldo's presence has made them a recognizable outfit for the neutrals.
There's also a possibility of expanding their reach across the Atlantic, with Ronaldo and Inter Miami owner David Beckham believed to be discussing a friendly between the two clubs when it's safe to do so. Also, Dutch production house Rooftop Film and TV have planned a six-part documentary covering Ronaldo's daily activities at Valladolid as well as bits on his overall career.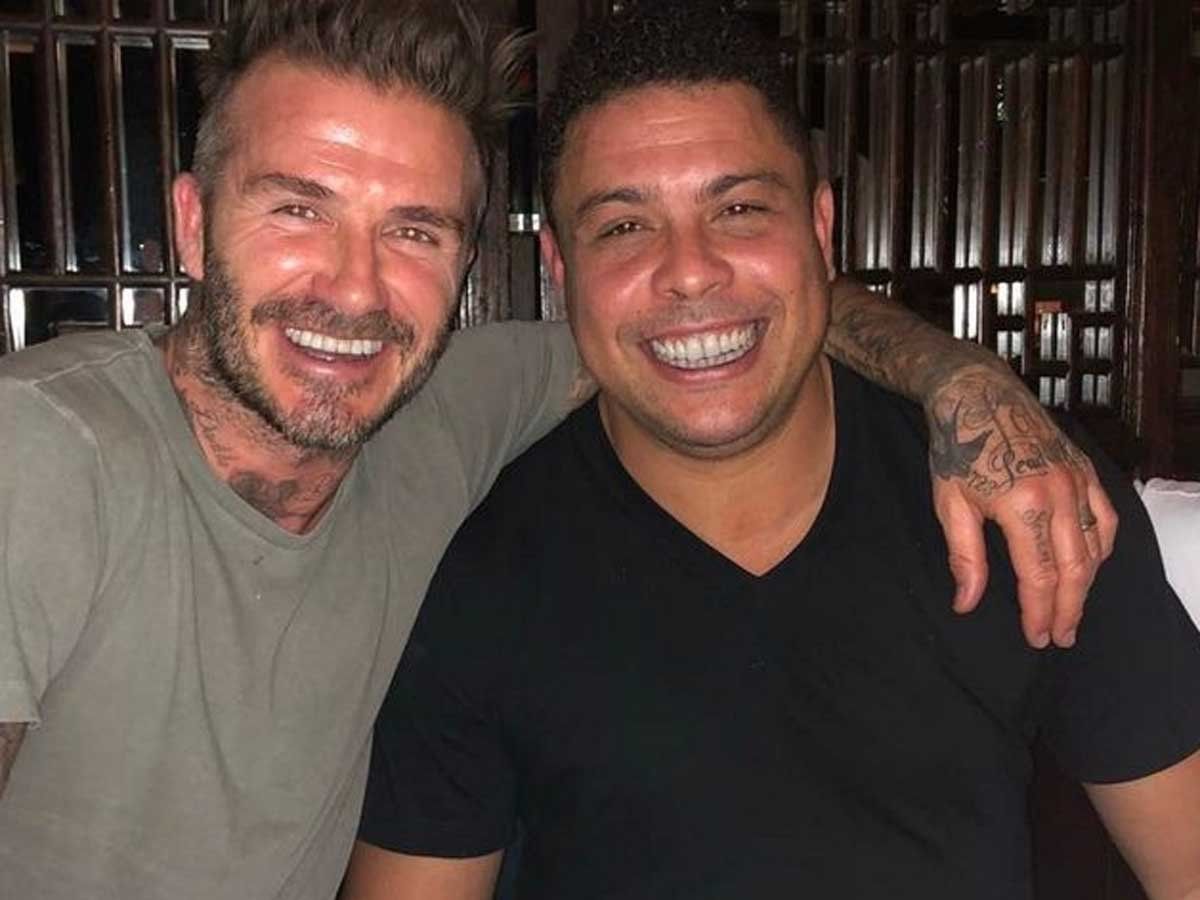 Photo: David Beckham's Instagram
For now, Real Valladolid seem to be in safe hands. The club's debt (as of March 2020) was believed to be at €45 million while revenues stood at €54 million. That is expected to change soon given the transfer window as well as the impact of matches being played behind closed doors and overall downturn due to the COVID-19 pandemic.
Regardless, the fans are happy and they have a man in charge who is relentless in his pursuit to make the club as big as he possibly can. 
When he arrived and was asked about his involvement, he said: "Do you think I'm going to buy a club and then go on holiday the next day?" Clearly, this was not just something Ronaldo looked to make money out of – just like his playing career, he wanted to make the best out of it. 
By: Karan Tejwani
Featured Image: @GabFoligno