How André Villas-Boas Put Marseille on the Right Path
When Marseille appointed André Villas-Boas as their head coach in the summer of 2019, there weren't any high expectations surrounding him. In recent years, the French club have flattered to deceive, and this was believed to be another big-name appointment with inadequate results. Once touted as the most exciting young manager in Europe after winning the treble with Porto at 33 years old, Villas-Boas's reputation had taken a turn for the worse.
Just a year prior to his arrival at the Stade Vélodrome, the Portuguese manager exchanged football for motorsport, taking part in the famed Dakar Rally. As the co-driver alongside compatriot Ruben Faria, his car crashed into a sand dune in Peru, causing him to suffered injuries to his back. With a sketchy career path since his glorious season at Porto, the reception to the coach's arrival on the south coast of France was unsurprisingly subdued. 
Photo: YouTube
A historic club with an incoherent present, the 2010s were a turbulent decade for Marseille. In October 2016, American businessman and former owner of Major League Baseball franchise Los Angeles Dodgers Frank McCourt purchased the club for €45 million. This amount may seem low for a club of Marseille's stature, but considering the debts they had accrued in previous years, it was a massive risk for McCourt to take on.
Immediately, the Boston native launched the 'Champions Project', an initiative that would see the club invest in talent, return to the Champions League for the first time since 2013, and be consistent challengers to the likes of Paris Saint-Germain and Monaco. McCourt promised investment of over €200 million, but Marseille's fans, who had grown disillusioned from years of mediocrity and broken promises, wanted actions, not words. 
The appointment of French businessman Jacques-Henri Eyraud as club president as well as Rudi Garcia as manager and Andoni Zubizarreta as sporting director were certainly encouraging. Garcia had won the Ligue 1 title with Lille in 2011, whilst Zubizarreta's experience with Barcelona, despite not always being the most competent in the transfer market, was something to look forward to.
In McCourt's first transfer window in January 2017, Dimitri Payet returned to Marseille after his successful chapter at West Ham came to a close in sour fashion, whilst Morgan Sanson and Patrice Evra also arrived at the Vélodrome. After a tumultuous season where the club sold players such as long-serving goalkeeper Steve Mandanda as well as an emerging Michy Batshuayi, a fifth-place finish and qualification for the Europa League was something to build on.
Photo: ICON Sport
The following season was even better, but it didn't end as well as they would've hoped. In the Europa League, Marseille reached the final after few dramatic knockout round ties against RB Leipzig and Red Bull Salzburg. In doing so, they became only the third French team in the 21st century after themselves in the UEFA Cup and Monaco in the Champions League, both in 2004, to reach a major European final.
Unfortunately for Garcia's men, they lost to a fine Atlético Madrid side in Lyon. It could be said that the thrill of the Europa League also probably cost them their place in the Champions League. Having started their season in the third qualifying round in late July 2017 and playing fixtures almost every alternate Thursday as well as the weekend, the fatigue started to show. Marseille finished a point behind Lyon, who occupied the last Champions League place. 
Off-the-pitch troubles continued and the positive trajectory that the club were headed on was starting to derail – a lack of Champions League funds was a massive loss too. In 2018, Marseille finished at the bottom of their Europa League group, while their league form was inconsistent. Les Olympiens still managed a fifth-place finish, but McCourt wanted more. In the summer, Garcia was sacked and in his place came Villas-Boas, who Zubizarreta had already developed a strong relationship with during his time at Barcelona, even touting the Portuguese as a future coach at the Camp Nou. 
Upon his arrival, Villas-Boas admitted that he may have been "too ambitious" early on in his career, perhaps recognizing that he had been moving too quickly. Although it may not have been an exciting appointment, the coach had a point to prove and fixing Marseille's problems would've done his reputation plenty of good. But the ride wasn't going to be easy.
In the summer, Marseille's financial trouble meant that they couldn't spend as freely as their rivals, and they needed to sell players. Sanson and Florian Thauvin were placed on the transfer list, but there were no suitors for either. Meanwhile, the club was only able to bring in forward Darío Benedetto from Boca Juniors and Valentin Rongier from Nantes on permanent deals.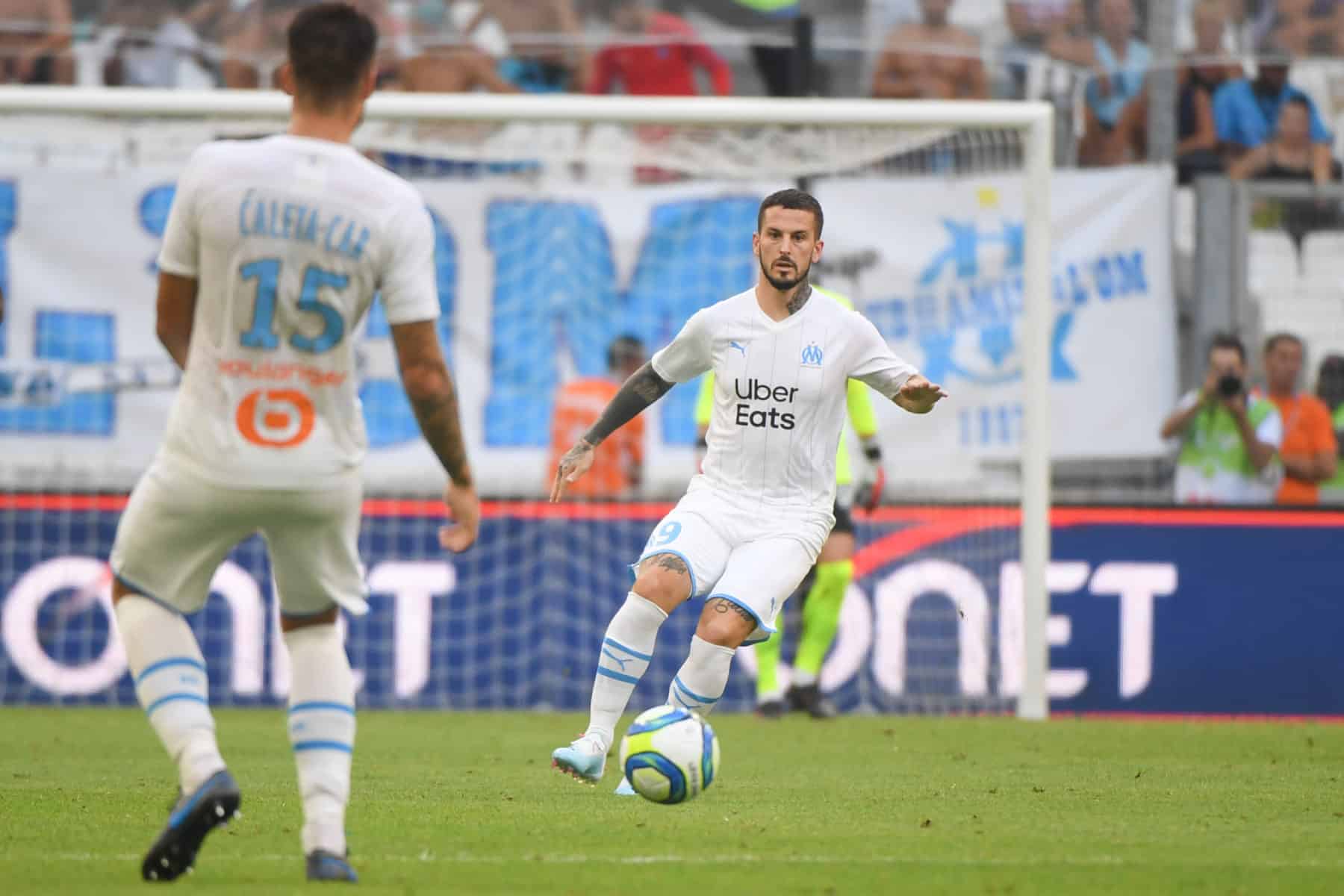 Photo: ICON Sport
Players such as Luiz Gustavo and Lucas Ocampos were sold as well, helping Marseille recoup some funds, and Mario Balotelli, who had just joined six months prior, was not given an extension on his deal, and returned home to Brescia. Villas-Boas chose to focus on what he had: a young team with potential.
Additionally, some of the more experienced names still had plenty to give: Payet was always dangerous for any opposition, whilst Mandanda (who returned in 2017) was an eternal leader. They certainly weren't short on talent, and challenging the likes of Lyon and Rennes for the Champions League positions was doable. 
Marseille got off to a bad start under Villas-Boas, with a home defeat against Reims and a draw away at Nantes to open their season. Nevertheless, after a humiliating 4-0 defeat to PSG in late October, they started to click. In the coming weeks, they would beat both Lyon and Lille 2-1, win six successive matches, and go on a 14-game unbeaten streak stretching all the way to February.
The COVID-19 pandemic halted football soon after, but Marseille were deservedly second in the table. When the LFP suspended the season, the club had a points-per-game average of two, thus, qualifying for the Champions League for the first time in seven years and making good on McCourt's wishes. 
Crucial to the season were a variety of young players, most notably, Boubacar Kamara. The 20-year-old, who can play in both defense and midfield, has been a mainstay in the first team and has already attracted interest from the likes of Manchester City and Chelsea. His maturity is beyond his years and he could well be a household name in the near future.
Often partnering him is Duje Ćaleta-Car, the 23-year-old Croatian who formerly played for RB Salzburg. Ćaleta-Car has evolved into one of the best defenders in Ligue 1 since joining in 2018, and Villas-Boas' arrival has seen him add more consistency to his game.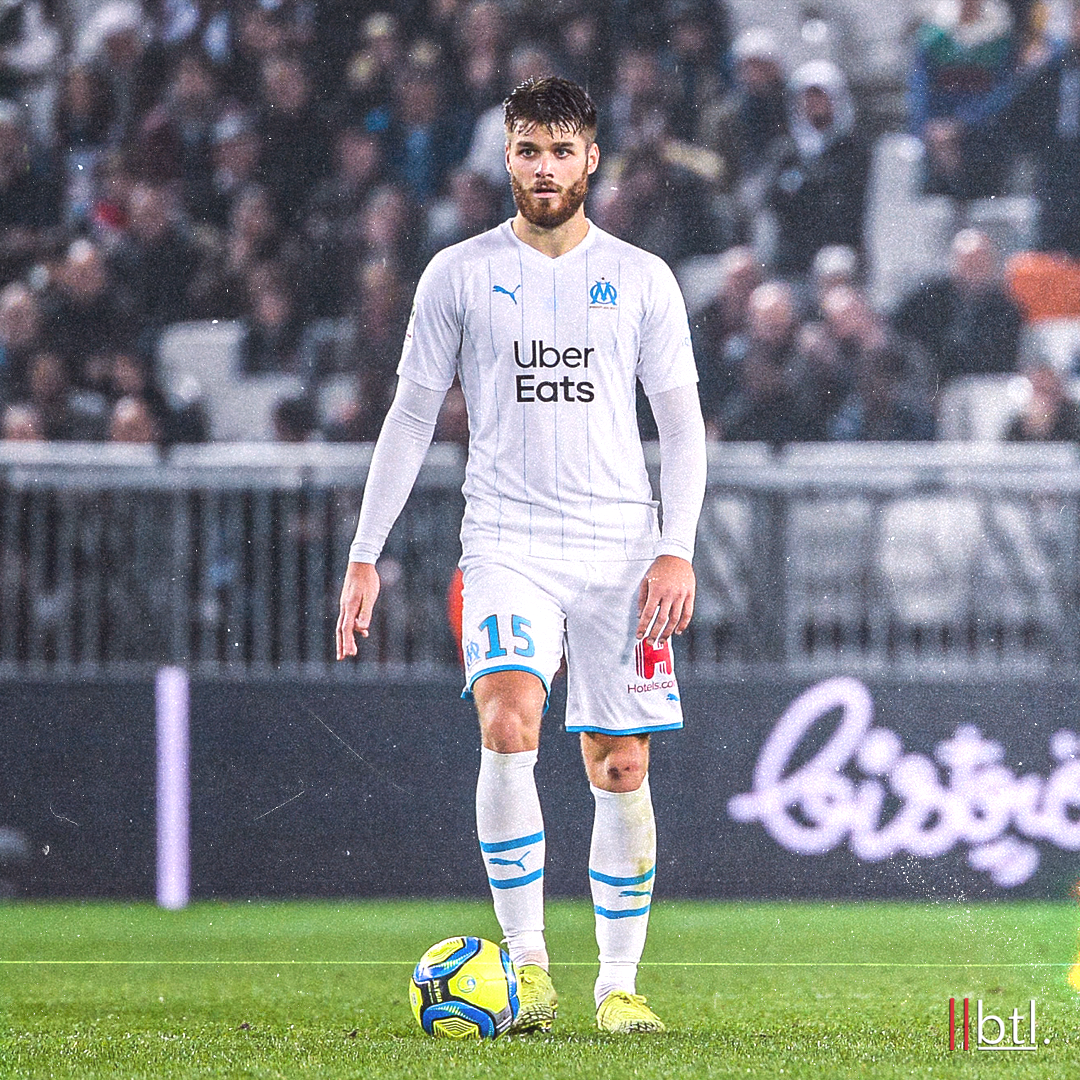 Further up the pitch in midfield, Rongier was one of the shrewdest signings of the season. The dying "Champions Project" was aimed particularly at international stars, but adding domestic names like Rongier was crucial. He has been vital under Villas-Boas and complements his forwards to perfection. In Marseille's 4-3-3, which places a great emphasis on width and intense pressing, the midfield triumvirate of Rongier, Sanson and Kevin Strootman found comfort. Sanson even described them as "a team of dogs," referring to Marseille's restless pressing to win the ball back.
Up front, Payet has been at his best once again. At 33 years old, the Frenchman has found the net nine times in the league and has stepped up on big occasions. His double in the 2-1 win against Lyon was well-received by the French media, with calls made for him to return to the national team.
Despite missing the early part of the season through suspension, he returned to become an integral cog in this team, and has carried the load in attack due to Florian Thauvin's ankle injury, which sidelined him from nearly the entirety of the 2019/20 season. One criticism of Marseille could be their over-reliance on their talisman, but given his form and obvious talent, it comes as no surprise that the team want to make the best of their most gifted individual.
Villas-Boas certainly doesn't seem to mind: "Barcelona are Messi dependent; Juventus are Ronaldo dependent. If we're Payet dependent, we're Payet dependent," said the coach after Payet scored a stunning winner against Toulouse in February.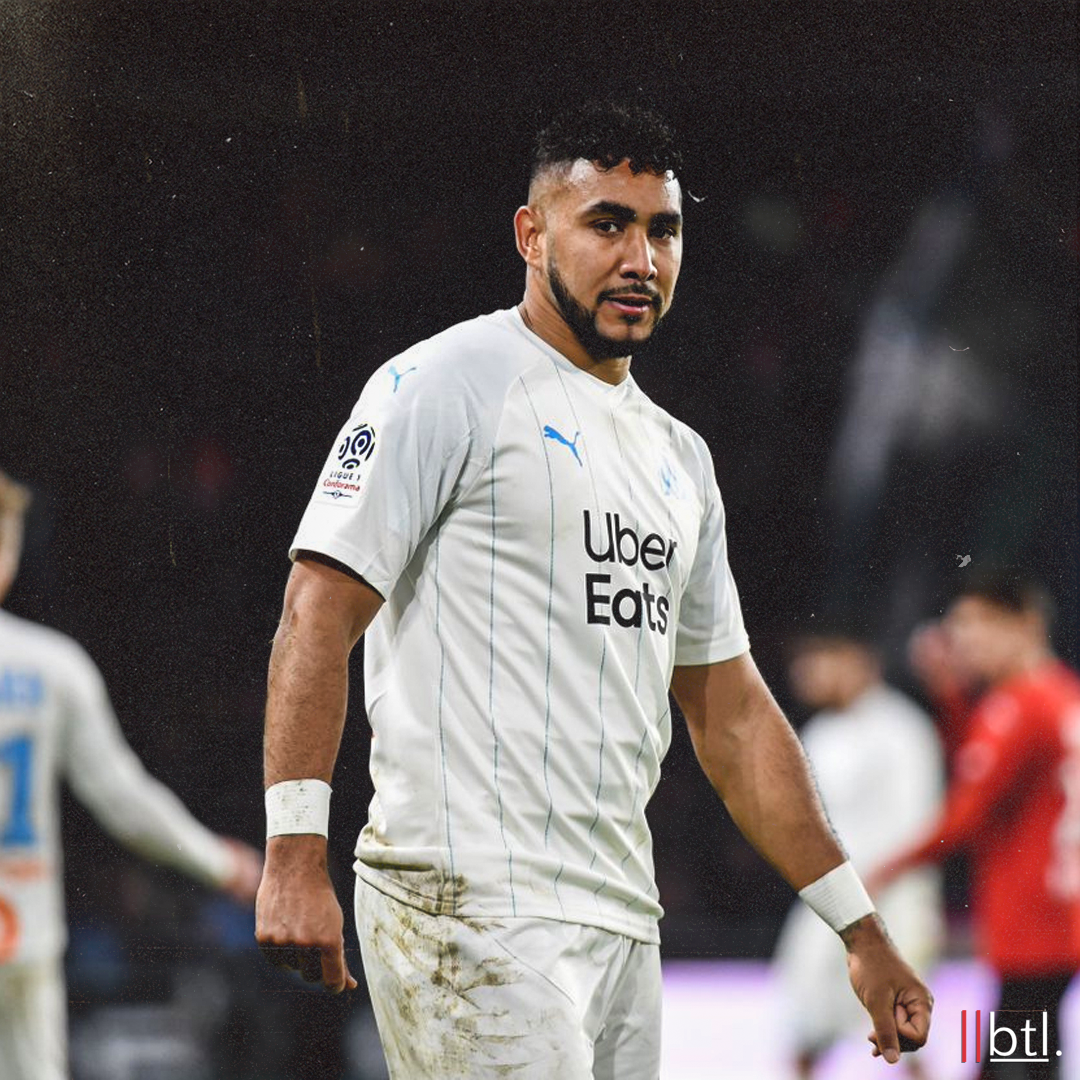 All in all, there have been plenty of positives. Mandanda has returned to his best form and even earned a recall from Didier Deschamps for France, whilst the other players – including Payet – are enjoying a revival in form under Villas-Boas. However, Marseille are a roller-coaster ride, and even after a tremendously successful season that was slammed shut due to a global pandemic, the drama didn't stop. 
The monetary issues are still rife at the club; President Eyraud publicly announced that they need to sell at least €60 million worth of talent last month, and since then, those words have had a ripple effect on the direction of club. Zubizarreta was fired from his sporting director post on May 15, after reportedly having a rift with his employers following their decision to appoint former West Ham chief executive Paul Aldridge as a special advisor to the club.
Villas-Boas, Zubizarreta's close friend, said his future was linked to the Spaniard back in January: "I came here first of all because of the size of the club and second of all for Zubi. I have said that my future is intimately linked to his." After a phenomenal  season, the future once again seems bleak.
Marseille fans were obviously disappointed, making it clear they wanted Eyraud and McCourt to leave. But while both of them will likely remain in the south of France, several players such as Ćaleta-Car or Kamara will not. The economic replications of the COVID-19 pandemic could drastically alter Marseille's transfer plans, causing the Champions Project to face another obstacle course.
One positive to take from this mess is that Villas-Boas committed his future to the club, erasing all fears that he would follow his friend away from the Vélodrome. Seeing as the team had gelled so well under him and that he was rebuilding his reputation on the south coast of France, Marseille fans could take solace in this news.
Most managers don't get to their best form until they're in their late 40s or early 50s; Villas-Boas is still only 42. It feels like it was eons ago, but his treble win with Porto and subsequent appointment at Chelsea was just less than a decade ago – he still has a bright future in the game. With five clubs, four countries, two continents and two sports after leaving his home country, Villas-Boas is finding his feet in Marseille, and despite the mess the club are still in, this marriage is benefitting both of them.
By: Karan Tejwani
Photo: @GabFoligno